VOM BLOGGEN LEBEN? DIE WAHRHEIT!
Vom Bloggen leben, geht das denn? Anlass für diesen Artikel war ein Blick auf meine Blogeinnnahmen in diesem Monat. Teilweise habe ich Tage für echte Centbeträge gearbeitet. Wie sich das aufschlüsselt, zeige ich euch in einer Case-Study später im Beitrag.
DIE UNGESCHMINKTE WAHRHEIT
Vom Bloggen leben, das wollen immer mehr. Und genau hier liegt auch zumindest eines der Probleme, weshalb dies immer schwieriger wird. "Viele Köche verderben den Brei", heißt es so schön. In Zeiten als es sehr wenige Blogs hab, war es noch relativ leicht, eine große Followeranzahl zu generieren. Wer mit spannenden Themen, guter Qualität und entsprechendem Einsatz gebloggt hat, wurde oft schnell bekannt und beliebt. Doch kann man heutzutage noch einen Blog starten und vom Bloggen leben?
BLOGS | DIE NEUE MASSENWARE
Heutzutage hat ja – zumindest gefühlt – jeder zweite einen Blog. Und alle wollen vom Bloggen leben? Die meisten sehen das Bloggen sicher zunächst nur als Hobby. Vom Bloggen leben möchten sie gar nicht. Doch schnell wächst der Gedanke, damit auch Geld zu verdienen. Oft erstmals nur, um die Kosten zu decken, denn ein Blog ist teuer, oftmals weitaus kostenintensiver und aufwändiger als zu Beginn gedacht. Ausstattung, Hardware, Software, Reisekosten… von der Arbeit und dem Zeitaufwand ganz zu schweigen. Lest hierzu auch meinen Beitrag "WELCHEN WERT HABEN BLOG-KOOPERATIONEN?",  in dem ich euch über den Aufwand berichte, der hinter dem Bloggen steckt.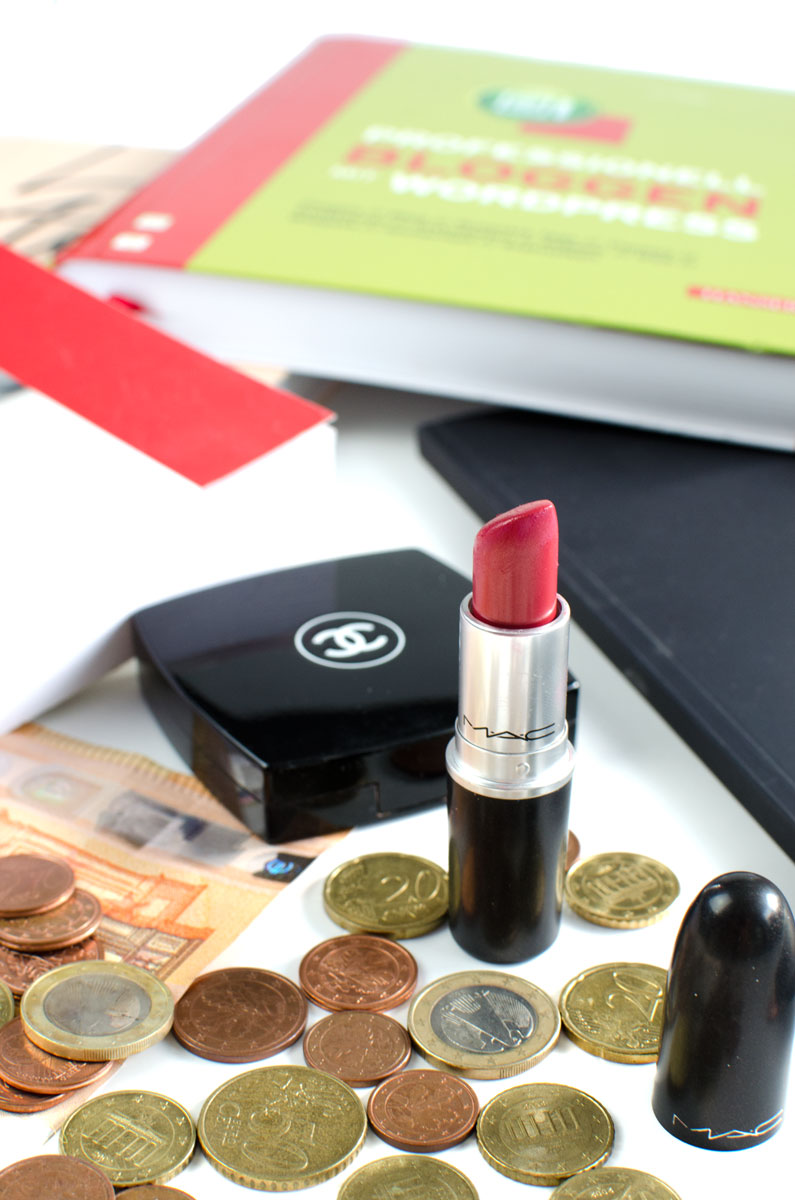 Fashion-Blogs, Lifestyle-Blogs, Beauty-Blogs, DIY-Blogs Eltern-Blogs, Nischen-Blogs… Es gibt kein Thema, über das nicht gebloggt wird. Sich eine treue Leserschaft zu erarbeiten, wird immer schwieriger.
BLOG-HOPPER ODER TREUE LESER?
Um auf Dauer als Blogger bestehen zu können, bedarf es einer regelmäßigen Leserschaft. Du bist als Blogger nichts ohne die Leute, die deinen Blog lesen. Erfolgreich durchgestartet, die Besucherzahlen steigen und steigen? Leider ist die oft nur ein erster Hype um den neuen Blog.  Auch wenn es dem Blogger gelingt, eine wirklich treue Kerntruppe zu halten, sind die meisten doch Blog-Hopper. Sie wandern schnell zum nächsten neuen Blog über. Und das Angebot an Leseangeboten wächst täglich.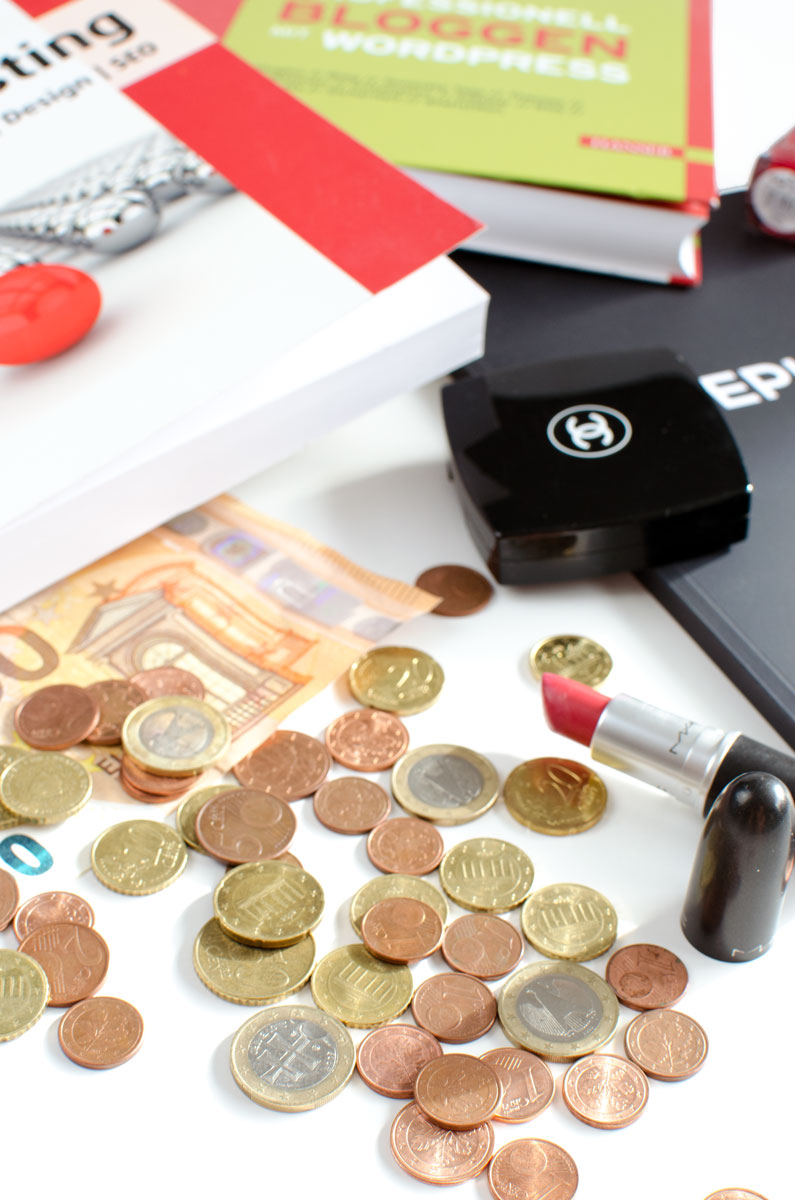 Spätestens wenn der Blogger anfängt Kooperationen einzugehen, ändert sich einiges. Freut man sich, dass die Arbeit endlich kleine Früchte trägt, kommt schnell Ernüchterung. Ein Teil der Leser wandert ab. Noch immer akzeptieren viele nicht, dass ein arbeitsintensiver Blog nicht kooperations- & werbefrei bestehen kann. Es sei denn, man hat einen Sugardaddy, der einen mit einem teuren Hobby auslasten will. Was den Blogger freut, macht den Leser noch lange nicht glücklich. Ein Teil der Follower wird zum nächsten neuen Blog weiterziehen, bis auch dieser den ersten Werbebanner schaltet. Wie man übrigens auch Kooperationsbeiträge mit echtem Mehrwert schreibst, erzähle ich im Beitrag "KOOPERATION | ULTIMATIVE TIPPS FÜR ECHTEN MEHRWERT".
(WIE) WERDE ICH ALS BLOGGER REICH?
MONETARISIERUNG – so heißt das Blogger-Zauberwort. Um vom Bloggen leben zu können, muss man seinen Blog in der einen oder anderen Weise versilbern. Doch wie kann man Geld mit dem Blog verdienen, um möglicherweise sogar davon zu leben?
PASSIVES EINKOMMEN  DURCH WERBEBANNER
Einfach nur ein Banner platzieren, sich zurücklehnen und abkassieren? Zu schön, um wahr zu sein. Werbebanner sind nicht schrecklich gerne gesehen bei den meisten Lesern. Als Blogger muss man schwer achtgeben, dass sie einem nicht das Layout verschandeln. Auf der anderen Seite sind sie doch eine herrliche Einkommensquelle – oder? Einmal gesetzt muss man nicht mehr tun als das eingenommene Geld zu zählen. Ist das so?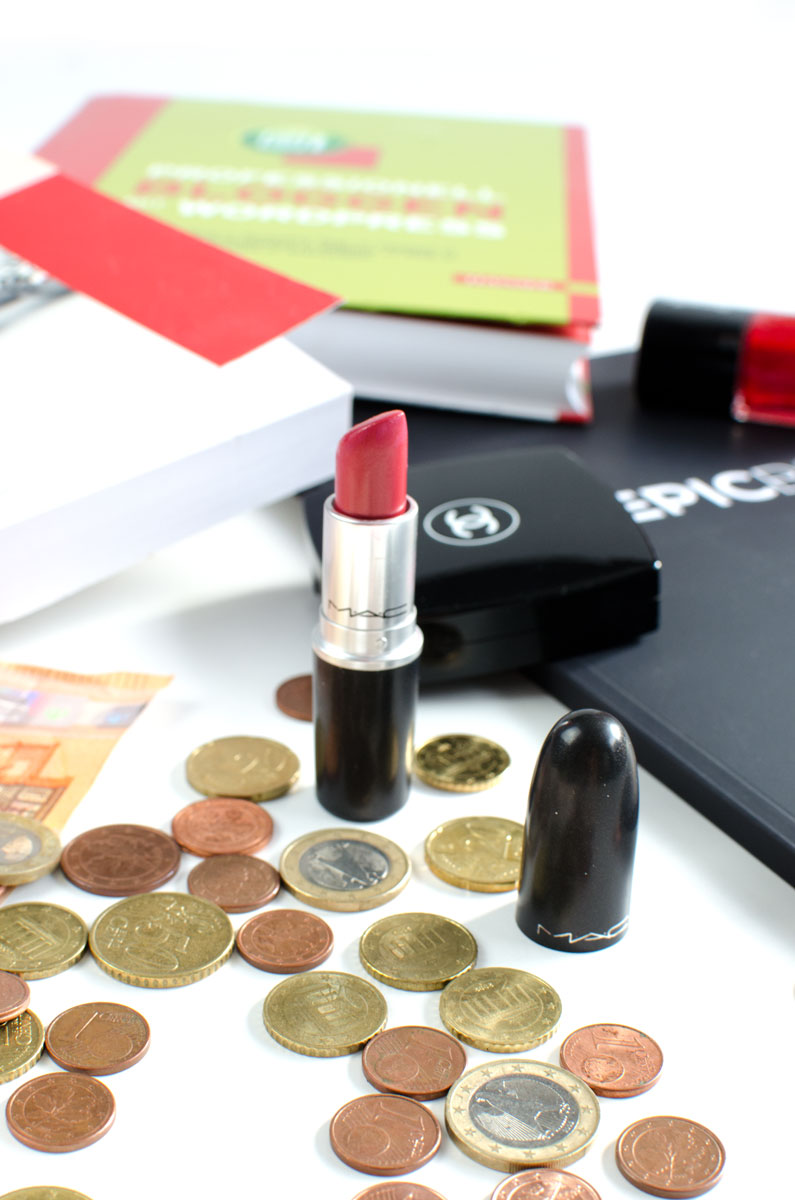 VERDIENSTMODELLE BEI BANNERWERBUNG
Es gibt zwei Arten von Bannern, um Geld zu verdienen. Mit Affiliate-Anbietern wie Zanox/AWIN oder affilinet kann man auf dem Blog Banner platzieren. Bei diesen gibt es nun verschiedene Einnahmemodelle. Meist wird der Klick auf Werbebanner vergütet, mitunter auch die Anmeldung eines Kunden oder eine Provision für den Verkauf bei einer Bestellung. Diese verschiedenen Modelle werde ich demnächst noch in einem weiteren Beitrag genauer erklären. Tatsache ist: In der Regel verdient man mit solchen Banner als "normaler" Blogger nur Cent-Beträge pro Monat bis maximal ein paar Euro.
Die zweite Möglichkeit ist es, Werbeplätze zu vermieten. Hier haben Nischenblogger besonders gute Chancen, auch bei niedriger Reichweite Plätze zu vermieten. So buchen z.B. gerne Online-Shops für Tierbedarf auf einem Hunde- oder Katzenblog. Bei Fashion oder Beauty wird es schwieriger, gezielt Plätze zu vermieten. Her werden Banner schon zahlreich nach dem ersten Modell gestreut. Dies ist natürlicher billiger für die Unternehmen. Aber auch für die Vermietung eines Bannerplatzes fallen nun geringe Einnahmen an. Wer dabei an Hunderte von Euro/Monat oder mehr denkt, liegt falsch. Jedenfalls wird das mit einer hohen Honorierung für den Bannerplatz nichts, solange ein Blog nicht Hunderttausend oder gar Millionen Aufrufe pro Monat hat.
MIT AFFILIATE VOM BLOGGEN LEBEN KÖNNEN?
Die vielfach missverstanden "Affiliate-Links" könnten eine echte Einnahmequelle für Blogger sein. "Könnten" sage ich, weil die Realität oft anders aussieht. Auch ein Banner kann einen Affiliate-Link beinhalten, wie ich oben geschildert habe. Nun rede ich von explizit gesetzten Textlinks, die zu Produkten und Onlne-Stores führen. Wie das genau funktioniert, erkläre ich im Beitrag "ALLES WAS DU ÜBER AFFILIATE WISSEN MUSST".  Auch hier tun sich keine Nischenblogger oft leichter als mittelgroße Beautyblogger.
Ein Leser, der sich für ein bestimmtes teures technisches Produkt interessiert und dafür Infos auf einem Nischenblog sammelt. wird wahrscheinlich über den Link zum Produkt gelangen. Kauft er dann z.B. ein teures Handy, hat der kleine Nischenblogger eine gute Provision gemacht.
Als kleiner oder mittlerer Beauty- oder Fashionblogger hat man es da schwerer. Link werden seltener genutzt, man findet das Angebot ja auch so. Der Warenkorb ist oft viel kleiner. Verdient man z.B. 7% Provision als Blogger, bezieht sich das immer auf den NETTOWARENWERT. Dein Leser kauft einen über dienen Link einen Lippenstift für 18,99€. Der Blogger erhält eine Provision für einen Verkaufspreis von 15,96€, davon 7% sind 1,12€. Retourniert der Leser, ist die Provision natürlich weg. Daher werden Provisionen auch nur mit sehr hoher Zeitverschiebung ausgezahlt.
VOM BLOGGEN LEBEN? AFFILIATE CASE STUDY
Hier zeige ich ein anschauliches Beispiel, wie viel man wirklich mit dem Bloggen verdient. Letztes Wochenende hatte Clinique ein besonders tolles Goodie geboten, ein unglaublich süßes Mini Chubby Set. Hierzu habe ich morgens um 6 Uhr direkt meine Tagespläne über den Haufen geworfen, mich hingesetzt und einen Beitrag dazu gestaltet. Freizeit und Marktfrühstück adé. So sieht dann ein recht gewöhnlicher Samstag aus:
Verabredung absagen
Fotoset arrangieren
weitere Goodie-Möglichkeiten recherchieren, damit de Leser einen echten Mehrwert bekommt und möglichst viele Geschenke beim Kauf erhalten kann
Screenshots des Warenkorbs machen
Bilder bearbeiten
Beitrag schreiben
Grafiken für Blogpost, für Instagram und Pinterest fertigen
Affiliate-Links setzen (möchte man sogenannte "Deeplinks" zu bestimmten Produkten setzten, muss man diese in einem speziellen Generator des Affiliate-Partners erst generieren)
SEO Optimierung
Korrektur
Veröffentlichen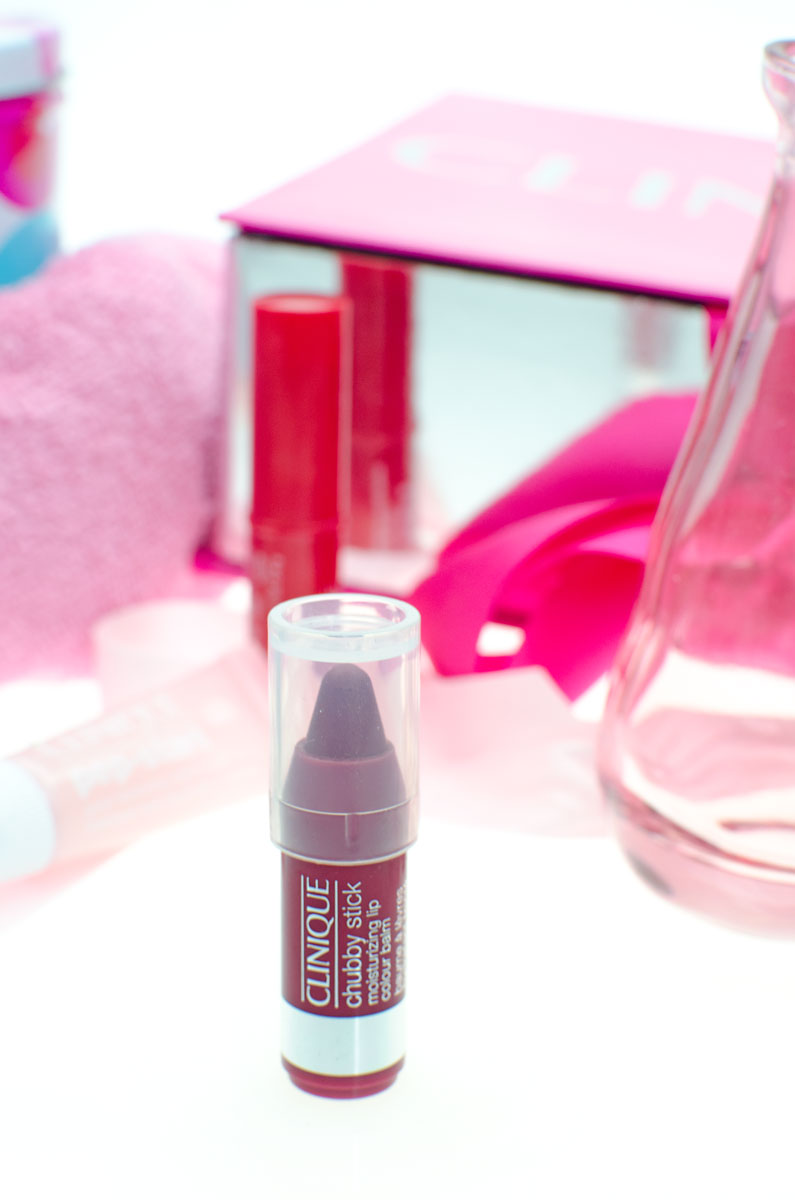 Nach sechs Stunden Arbeit war der Beitrag online. Dann kommt Phase 2, Social Media:
Teilen des Beitrags auf Facebook, hier auch in vielen Gruppen
Instagram Post
Insta-Story
Pinterest Post
weitere Social Media Arbeit wie Pinterest Boards verwalten
Kommentare beantworten, E-Mails lesen und beantworten
Planung für den nächsten Beitrag
EIN GANZ NORMALER BLOGGER-SAMSTAG
Es ist Nachmittag und der ganze Tag war dem Goodie-Beitrag gewidmet. Jetzt kommt die Arbeit als freier Texter. Zwischendurch teile ich wieder meinen Beitrag auf den diversen Kanälen, beantworte Kommentare und texte dann weiter. Ein längeres Telefongespräch mit dem Art Director der Agentur (auch Werber arbeiten meist 14/7) folgt und ein Austausch per E-Mail mit dem Arzt für den ich gerade schreibe werden eingeschoben. Auch er hat unter der Woche keine Zeit dafür. Gegen 22:30 Uhr klappe ich das Macbook zu. Seit morgens um 6:00 Uhr habe ich durchgearbeitet.
Das Goodie ist nun ausverkauft. Immerhin haben sehr viele den Goodie-Beitrag gelesen und auch bestellt. Ich hoffe, ein paar Affiliate-Einnahmen werden mir wenigstens helfen, die nächste Stromrechnung zu bezahlen.
Es ist Sonntag. Die Zugriffe auf den Beitrag waren ungeheuer gut. Mein Affiliate-Partner spuckt die Statistik der Verkäufe aus. Was denkt ihr, wird der Beitrag gebracht haben? Wie viele haben den Link wirklich genutzt? Was glaubt ihr? Welchen Verdienst hättet ihr gerne für einen solch langen Arbeitstag? 100, 200, 300, 400 Euro oder mehr?
Hinter diesem Post steckt noch mehr als diese Tagesarbeit. Erst eine jahrelange Vorarbeit führt dazu, dass ein Clinique-Goodie-Post von meinem Blog wahrgenommen und "genutzt" wird:
Erarbeiten der Kooperation zu Clinique aus echter Überzeugung & durch sehr viel Vorleistung
Aufbau einer Beauty- & Clinique affinen Leserschaft
Schaffung meiner Nische "Goodietipps" mit entsprechender Aufmerksamkeit durch die Zielgruppe
Beständiges Pflegen des Blogs, der Kooperations- & Leserbeziehungen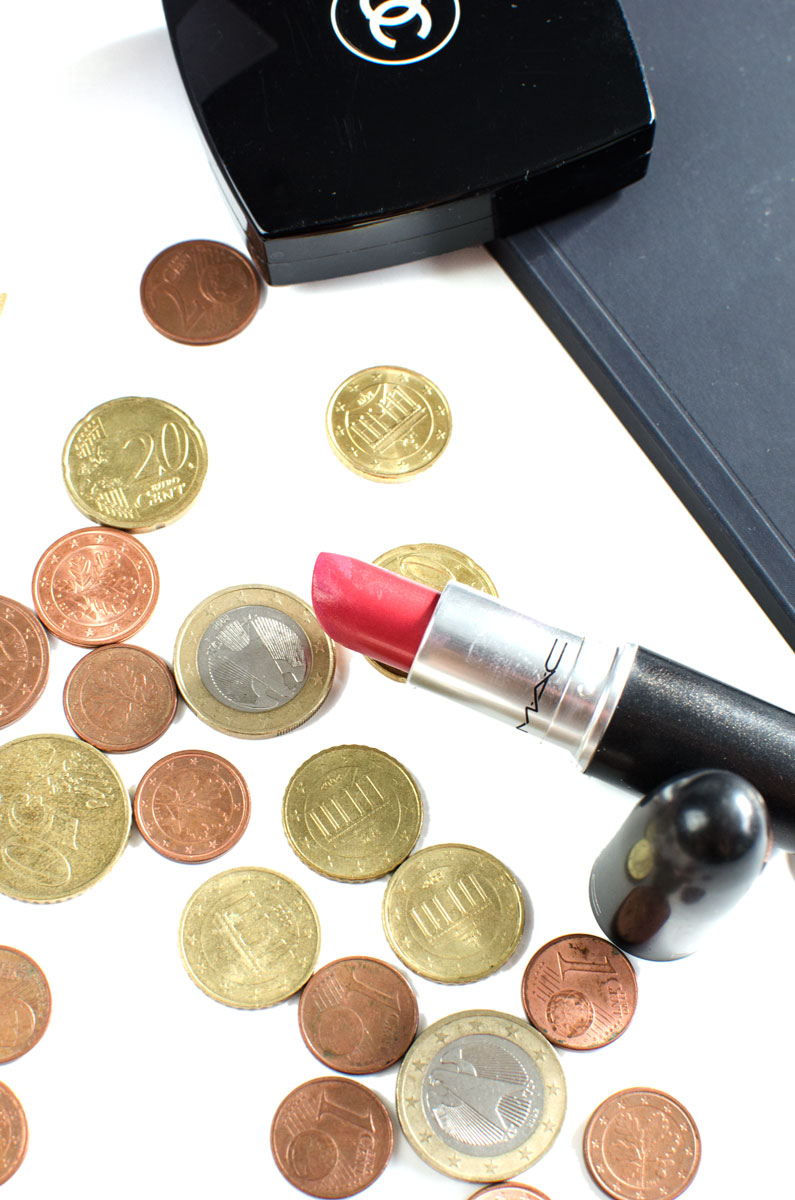 VOM BLOGGEN DURCH GOODIEPOSTS ERTRAG GENERIEREN?
Ich sage euch, wie rentabel ein solcher Post ist. Hunderte haben den Beitrag gelesen, sicher so einige bei Clinique eingekauft, denn das Goodie war dann recht schnell vergriffen. Über meinen Link gegangen, um mich zu beteiligen, sind 5 Leute, von denen 3 treue Stammleser sind, die mir das anschließend mitgeteilt haben. Ob noch jemand retourniert, steht nun auch noch nicht fest. Ich muss sagen, dass dies ist enttäuschend ist. Viel Mühe habe ich mir gegeben, meinen Lesern ein schönes Angebot zu offenbaren.  Diesen Post habe ich mit einer extra Portion Liebe optisch ansprechend gestaltet und mit jeder Menge Zusatztipps, sprich extra Mehrwert, versehen.
MEIN GEWINN DURCH DOUGLAS-GOODIE-TIPPS
Wer meinen Blog regelmäßig liest, kennt meine GOODIE- & RABATTSEITE. Jeden Montagmorgen veröffentliche ich direkt die neuen Goodietipps von Douglas (Aufwand s. oben). So beginnt jede Woche für mich, es sei denn ich muss zum Sender reales Geld verdienen. Bei den Douglas-Tipps verlinke jedes Angebot einzeln. Gibt es ein Parfum Mini beim Kauf eines Lancome-Produkts, kommt ihr ganz bequem über meinen Link direkt zum Angebot dieser Marke bei Douglas. Meist überarbeite ich, soweit Zeit ist, das Angebot mehrmals pro Woche.
Ich sehe an den Zugriffszahlen, dass die Seite gut genutzt wird. Wollt ihr wissen, wie hoch beim Umsatz über Douglas in diesem Monat war? Am Sonntag, dem 24. September lag er bei 0,00€. Dies bedeutet: viele nutzen meine gesammelten Tipps, aber niemand meine Links. Gerade habe ich nochmals nachgesehen. Mittlerweile habe ich EINE Einnahme über Douglas in einem ganzen Monat zu verzeichnen. Diese liegt bei 84 Cent (falls nicht retourniert wird).
Ich überlege nun ernsthaft, meine Goodieseite und die Douglas-Tipps einzustellen. Rund 10 Arbeitsstunden/Woche investiere ich alleine in diese Seite bei einem Monatseinkommen von 84 Cent? Natürlich geht es beim Bloggen nicht nur um Geld verdienen, aber man muss es auch. Jedenfalls, wenn man wie ich mehr als einen Volltagsjob an Zeitaufwand in den Blog steckt. Die Goodieseite soll ein Mehrwert für meine Leser darstellen und sie wird genutzt. Leider nicht fair, wie ich feststellen muss. Ich bin schon enttäuscht, wenn ich sehe, dass ein einem ganzen Monat viele meinen Goodietipps nutzen, aber niemand über meinen Blog z.B.  zu Douglas geht.
WIE WICHTIG SIND REICHWEITE & FOLLOWER-ANZAHL?
Um vom Bloggen leben zu können, muss man in der Regel eine extrem hohe Reichweite haben – und das dauerhaft. Leider sind die Faktoren Reichweite & Follower-Anzahl wichtiger als sie sein sollten. Viele Unternehmen haben immer noch nicht erkannt, dass man mit kleineren Blog oft größere Erfolge erzielen kann. Stimmt die Zielgruppe, kann ein Banner oder auch ein Sponsored Post auf einem kleinen Blog mehr Interessenten generieren als auf einem großen, wenn das Produkt nicht passt.
Einem kleinen bis mittleren Blog werden meist nur Kooperationen gegen Produkte angeboten oder gegen extrem niedrige Honorare. Tolle Tipps, wie viel man mit einem Blogpost verdienen sollte, findet ihr auch auf meinem Pintererst-Board "BLOG & BLOGGEN | TIPPS & TUTORIALS". Nur dir richtig großen und bekannten Blog verdienen wirklich großes Geld mit Blogposts oder gar Instagram-Bildern.
Es ist hier nicht anders wie in anderen Branchen. Auch Mailand, Paris, New York und London sind voll von Models. Ein paar wenige bekommen mächtige Summen. Der Rest hungert sich halbtot, haust in verdreckten Massenunterkünften und läuft sich die Hacken wund.
GOLDGRUBE INSTAGRAM?
Bei kleinen Bloggern werden, sofern sie eine Kooperation ergattern konnten, oft Zusatzleistungen gratis verlangt. Ob Instagram-Posts, extra Grafiken für Pinterest und das Streuen auf den Social Media Kanälen wird "all inclusive" als Leistung mit abverlangt. Wer realistisch ist und gute und gründliche Arbeit abliefert, kann alleine hierfür einen halben bis ganzen weiteren Arbeitstag rechnen. Von der Vorleistung, die man durch seien Blog liefert, ganz zu schweigen. Jemand mit 5000 hart erarbeiteten Followern auf Instagram, zählt kaum für ein Unternehmen als "Microblogger".  Eine Kooperation auf Instagram wird, wenn überhaupt bezahlt, etwa 20,00 bis 30,00 brutto bringen. Um also als selbständiger Instagram-Follower mit kleiner Reichweite zu überleben, müsste man täglich etwa 20 bezahlte Kooperationen auf Instagram haben. Das ist natürlich irreal. Zwei pro Monat ist realistischer, aber nur, wenn man viel Akquise betreibt.
KEINE 100.000 FOLLOWER & VOM BLOGGEN LEBEN?
Kann man also vom Bloggen leben und ich meine jetzt wirklich VOM BLOGGEN LEBEN. Nicht als Zweitgehalt, als Taschengeld oder nette Nebeneinnahme. Für mich gilt: ich kann nicht vom Bloggen leben. Als alleinstehende Frau – mit einem Sohn im Studium – arbeite ich quasi rund um die Uhr. 4-5 volle Tage pro Monat arbeite ich bei einem Fernsehsender, was ein extrem harter Job ist. Damit ist eine Vollzeitarbeitswoche im Monat schon belegt. Offiziell von 8-17h bleibt meist kaum eine Mittagspause und oftmals wird es eher 18h, was nicht extra vergütet wird. Mein Sohn wird nun 25, d.h.auch das Kindergeld fällt weg, die Daumenschrauben werden enger.
TRAUMJOB ODER ALBTRAUM?
Um vom Bloggen leben zu können, reichen die Einnahmen bei aller Mühe und Einsatz bei weitem nicht. So texte ich freiberuflich, hauptsächlich im kosmetisch-medizinischen Bereich, für Ärzte-Blogs, Kosmetikunternehmen und ähnliches. Mein eigentliches Standbein sollte mein Blog sein, denn hier investiere ich die meiste Zeit und den meisten Aufwand. Neben dem eigentlichen Bloggen, das ja schon selbst aus allerlei Tätigkeiten besteht, kommen Akquise, Kontaktpflege, Reisen, Hard-, Software- & Blogwartung. Ein Newsletter soll regelmäßig erstellt und versendet werden, andere Blogs warten auf Kommentare und Facebook-Gruppen auf aktive Mitarbeit. Wer bloggt weiß, wie schnell ein ganzer wertvoller Tag weg ist, weil einem ein Plug-in-Update das Layout zerschossen hat.
Über welche Skills man verfügen sollte, um erfolgreich zu Bloggen, folgt demnächst ein weiterer Beitrag, ebenso wie einer zu den konkreten Vergütungsmodellen. Vom Bloggen leben? Mir geht es nicht darum zu jammern, sondern zu zeigen, dass es kein einfacher Weg ist. Durch die steigende Anzahl von Blogs auf dem Markt, wird es immer schwieriger.
DIE MASSE MACHT'S?
Tatsache ist: Als kleiner bis mittlerer Blogger bekommt man kaum faire Honorare und die Ansage durch Unternehmen ist häufig einfach ermüdend. Man soll froh sein, auserwählt zu sein, das Unternehmen bewerben zu dürfen. Zum Glück kenne ich auch große Firmen, die wirklich großartige Kooperationspartner sind. Deswegen arbeite ich mit diesen.
FAKE-NEWS ÜBER BLOGGER
Wenn die Medien einen Traumberuf propagieren, verzerren sie komplette das echte "Berufsbild". Ein kleiner Bühnenschauspieler ist kein Hollywoodstar – und weit entfernt von dessen Leben, Verdienst und Ruhm. Dies heißt aber nicht, dass er weniger arbeitet. Leider leisten die Medien den Bloggern hier keinen Dienst. Ich denke, viele Leser glauben wirklich, dass jeder der ab und zu eine Kooperation eingeht und ein paar Banner schaltet, richtig Geld verdient.
7 WAYS TO SUPPORT BLOGS & BLOGGERS
"7 WAYS TO SUPPORT YOUR FAVORITE BLOGS & BLOGGERS" heißt ein weiterer Beitrag von mir. Hier drehte es sich darum, dass Blogger auf Dauer ohne Unterstützung durch ihre Leser nicht weitermachen können. Selbst für jemanden wie mich, der über eine professionelle grafische und textliche Ausbildung und ausreichend Berufserfahrung verfügt, ist es ein steiniger Weg. Auf Dauer schaffe ich diese 80 und mehr Stundenwochen vermutlich nicht mehr. In meinem Leben stehen zudem einige große Veränderungen an, für die endlich einmal Zeit und auch Kraft finden muss.
WAS KANN MAN FÜR SEINE LIEBLINGSBLOGGER TUN?
Blogger bieten ihren Lesern etwas, aber sie können dies nur, wenn auch sie eine Unterstützung erfahren. Faire Bezahlung für Leistungen gibt es selten und so sind Blogger auch auf Affiliate-Einnahmen angewiesen. Doch auch mentalen Support sollte man nicht unterschätzen. Es ist einfach furchtbar, wenn man zwei Tage an einem Beitrag arbeitet und niemand kommentiert ihn. Vielfach werden auch gerade "Sponsored Posts" nicht kommentiert. Doch besonders bei diesen ist auch Leseraktivität wichtig. Das Unternehmen wird einen kein zweites Mal buchen, wenn es keine Resonanz auf den Beitrag gibt.
Für einen Leser sind alle diese Dinge kostenfrei, allein ein bisschen Zeit für einen Kommentar muss man vielleicht ab und zu investieren. Ich glaube, viele Leser denken gar nicht über ihre Rolle nach – und wie wichtig diese auch für Blogger ist. Hinter jedem Blog steckt ein Mensch, der mit viel Liebe und Engagement hinter seinem Projekt steht. Wer mit seinem Blog überleben will, kann auch nicht nur tun, wozu er Lust hat. Mitunter gehört dazu vielleicht auch eine Kooperation, die auf den ersten Blick gar nicht passend oder spannend klingt. Die Kunst ist es, auch hier einen schönen und persönlichen Beitrag zu gestalten (KOOPERATION | ULTIMATIVE TIPPS FÜR ECHTEN MEHRWERT). Und wenn dies gelingt, freut man sich auch hier über einen Kommentar.
VOM BLOGGEN LEBEN – TRÄUM WEITER?
Vom Bloggen leben, das ist gerade im Fashion-, Beauty- & Lifestyle-Bereich fast unmöglich geworden. Dies können heute vermutlich nur noch Leute, die à la Leonie Hanne von "Ohh Couture" direkt mit einem geplanten Unternehmen durchstarten. Mit einem persönlichen Blog hat das wenig zu tun. Es ist ein Businessmodell, das sich auch seine Berechtigung hat. Aber als "Blog" im herkömmlichen Sinne kann man dies nicht mehr bezeichnen. Solche Karrieren sind steil – und manchmal kurz wie die eines One-Hit-Wonders. Besser man schafft es, schnell und vor allem viel Geld zu generieren.
Es gibt auch gewachsene große Blog, die aus Zeiten stammen, als nicht "jeder" bloggte.  Sie sind allmählich groß geworden, beschäftigen mittlerweile Angestellte oder gar ganze Teams und  werden meist durch Agenturen gemanaget. Zwei, die dabei meiner Ansicht nach ihre Persönlichkeit nicht verloren haben, sind Nina von "FASHIIONCARPET" und MASHA SEDGWICK. Nina Schwichtenberg repräsentiert (ursprünglich aus dem Norden kommend) den Münchner Chic. Bei ihr ist zu Hause, wer weiße und cleane Eleganz mag. Masha  ist bei aller High Fashion im Herzen ein Berliner Grunge Girl geblieben. Ihren Style liebe ich sehr.
VOM BLOGGEN LEBEN ODER EINFACH LEBEN?
Für mich jedenfalls wird sich in den nächsten Monaten viel ändern. Wenn das Leben eines garantiert, dann das es meist anders kommt, als man denkt. Für mich bedeutet das, dass ich mich noch einmal komplett neu aufstellen muss. Dies tue ich gerade in jeder Hinsicht und wie viel Raum das Bloggen dann noch einnehmen wird, kann ich jetzt noch nicht sagen. Ein bisschen resigniert bin ich, gerade wenn ich sehe, was ich in mein Baby "stylepeacock" seit Jahren stecke und wie viel andere Dinge derweil deswegen auf der Strecke geblieben sind.
Und weil man dennoch sein Leben finanzieren muss, schreibe ich jetzt gleich mal weiter an einem Sponsored Post, der wieder eine kleine monatliche Rechnung übernehmen wird. Ein ähnliches Projekt wieder dieser, der auch eine tragisch-komische und wahre Geschichte aus meinem Leben erzählt: "AUSPROBIEREN ODER WEGRADIEREN? MEIN LEBEN ALS BLONDINE".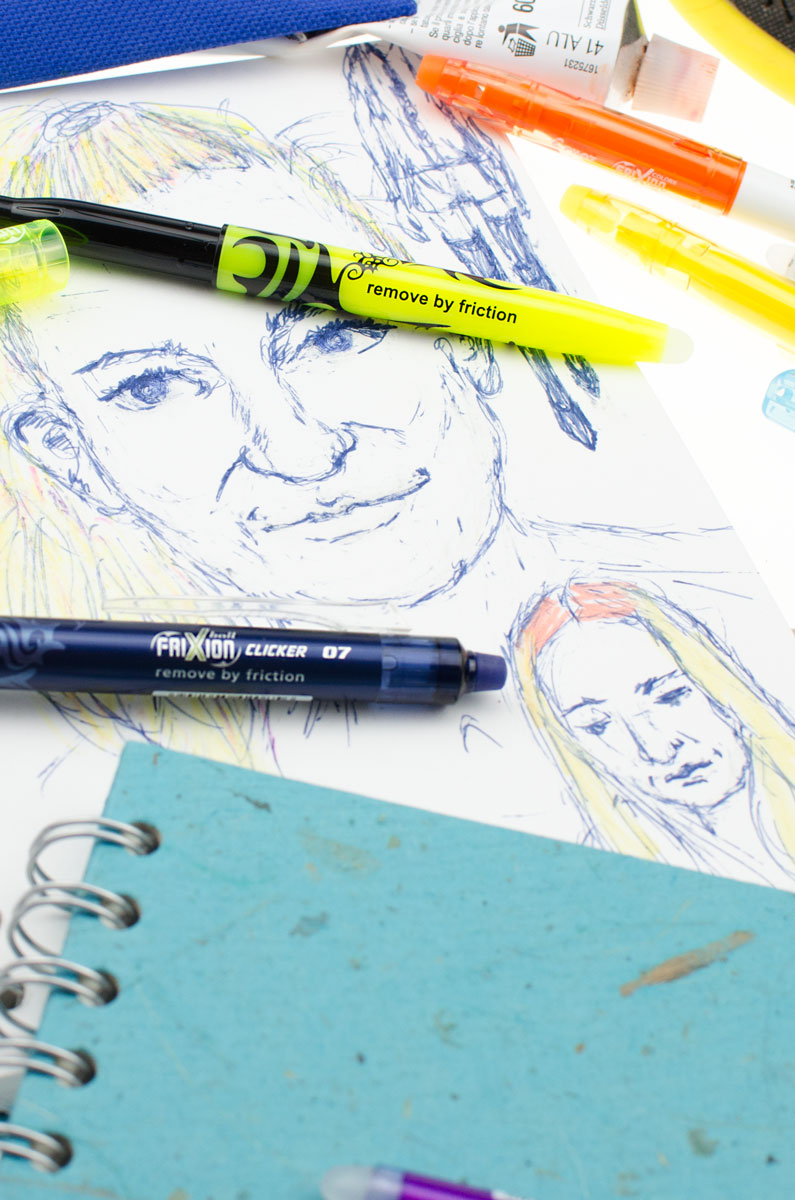 Wie geht es euch als Blogger und wie als Leser? Was nervt euch, was findet ihr gut und was wünscht ihr euch für das Bloggen und von Blogs?
Ich wünsche euch einen wunderbaren Tag und freue mich immer auf eure Kommentare! & Meinungen!
Euer stylepeacock
Chris
CARE & SHARE
Wenn euch der Beitrag gefällt, könnt ihr sämtliche Bilder nach Wahl über Pinterest teilen (Buttons auf den Bildern) und den Beitrag (und auch jeden anderen, der euch gefällt) auch auf Facebook, Twitter & Co teilen. Dies geht mit einem Klick über die Social Media Buttons. Das hilft enorm, ist eine echte Anerkennung und freut mich sehr!