TEILWEISE PR SAMPLES | BEINHALTET SOMIT WERBUNG | KEIN BEZAHLTER BEITRAG
WINTERPFLEGE FÜR GESICHT & KÖRPER
"Meine 3 Pflegelieblinge für den Winter" heißt das Thema der neuen Folge unserer Blogparade, die von der wunderbaren Marina vom Blog WasserMilchHonig in Leben gerufen wurde. Der Winter stellt die Haut vor ganz andere Herausforderungen als die warme Jahreszeit. Da ist es nötig, auch manches Pflegeprodukt der kalten Jahreszeit anzupassen.

REICHHALTIGE PFLEGELIEBLINGE
Im Winter ist meine Haut trockener und nicht nur am Gesicht merke ich das deutlich. Braucht sie im Sommer leichte Feuchtigkeit, darf es im Winter auch gehaltvoller sein. Öle spielen daher bei meiner Winterpflege eine nicht unbedeutende Rolle. Je älter ich werde, desto mehr reichhaltige Produkte verwende ich speziell im Winter. Da fällt es mir wirklich schwer, nur drei Pflegelieblinge für den Winter auszuwählen. Aber ich denke, diese Produkte repräsentieren nun meine Winterbasics recht gut.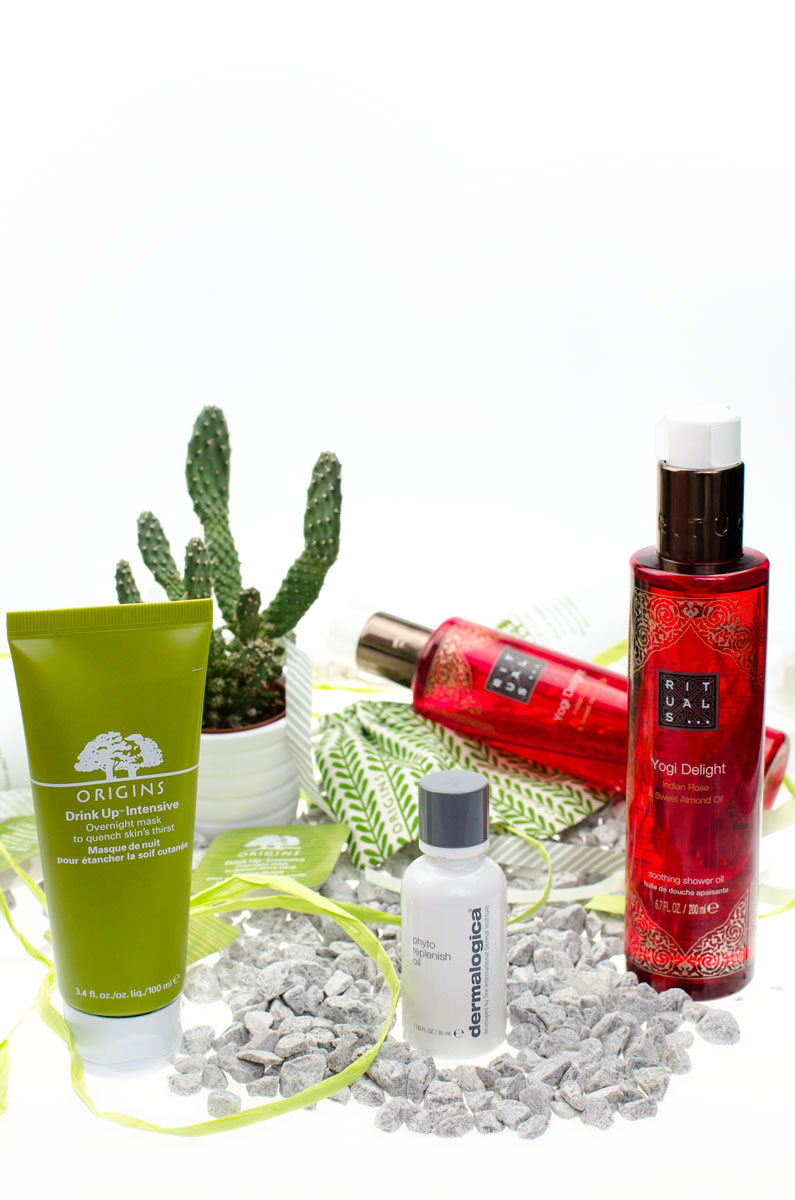 DERMALOGICA PHYTO REPLENISH FACIAL OIL
Ein toller Allrounder und mittlerweile einer der wichtigsten Pflegelieblinge für die kalte Jahreszeit ist das DERMALOGICA PHYTO REPLENISH FACIAL OIL. Ein echtes Schnäppchen ist es zugegebenermaßen nicht, aber das kleine Fläschchen ist ungeheuer ergiebig und man kommt damit ganz bestimmt über den gesamten Winter.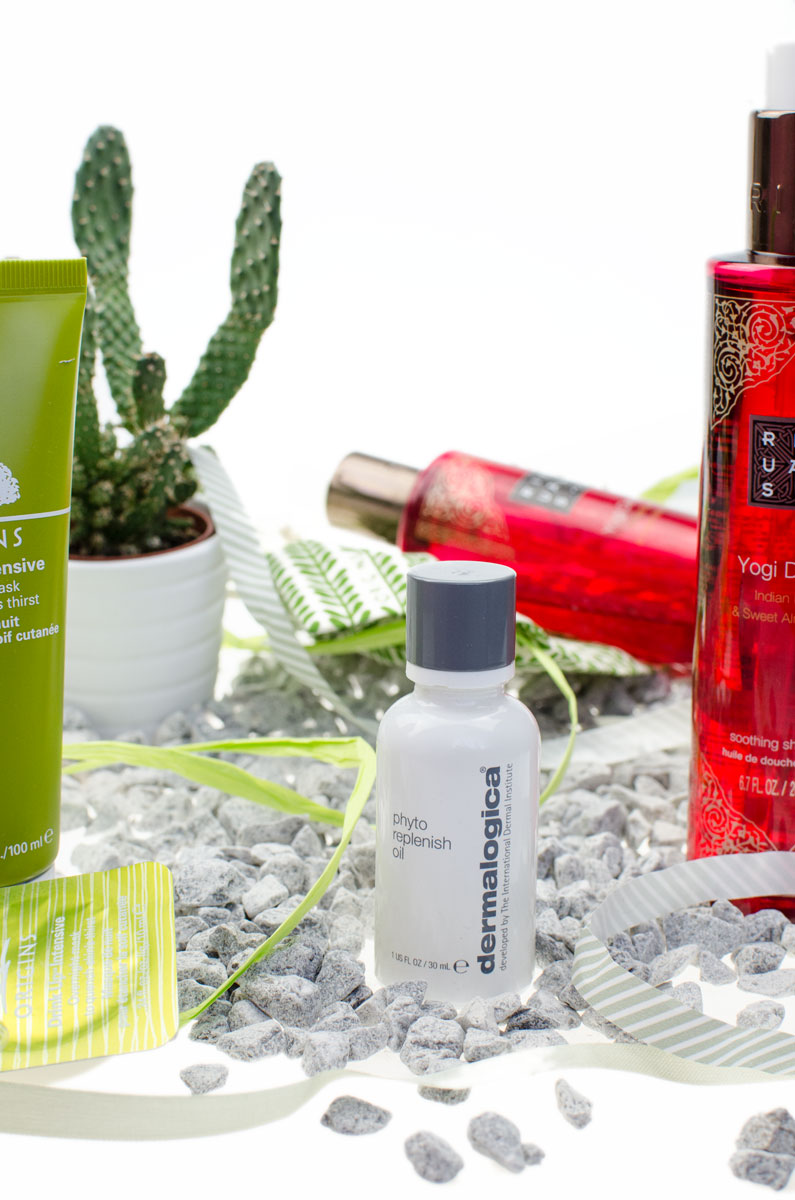 Das leichte Gesichtsöl duftet natürlich zart nach Rosen, ist überhaupt nicht pappig und lässt sich ganz toll mit anderen Produkten kombinieren. Einfach einen oder zwei Tropen unter die andere Pflege mischen. Meine Lieblingskombi ist es 2 Tropfen des Öls mit Clinique Moisture Surge* oder mit dem Moisture Surge Hydrating Concentrate* zu mischen. Zudem kann man mit dem puren Öl eine spezielle Gesichtsmassage nach Anleitung von dermalogica durchführen.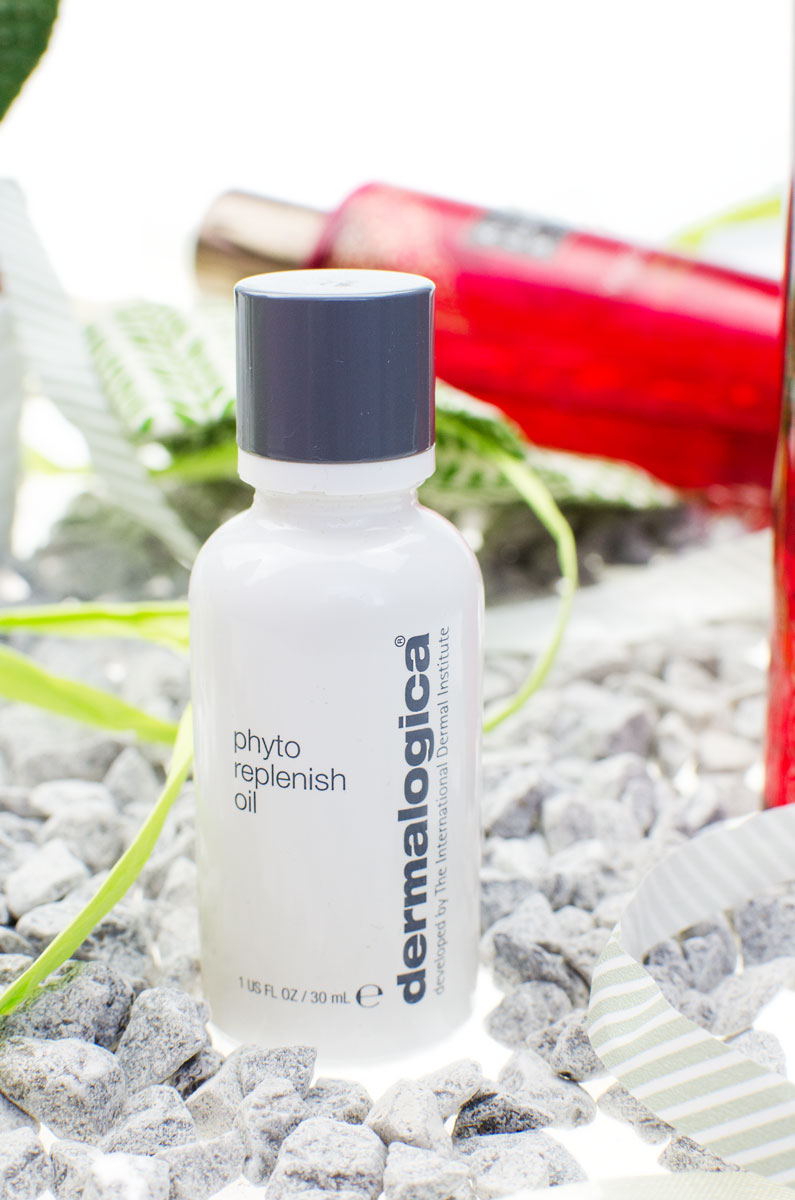 Tagsüber gibt das Öl zusätzlichen Schutz vor Kälte und trockener Heizungsluft. Über Nacht glättet es und macht die Haut ganz samtig, aber nicht fettig. Nicht umsonst ist das dermalogica Replenish Oil meiner Pflegelieblinge für den Winter. Das Öl ist so vielfältig anwendbar, stärkt die Haut und gibt ihr einen tollen Glow.
Mehr zu den Inhaltsstoffen, Anwendungsweise und meine Erfahrungen könnt ihr auch in diesen Beitrag "DERMALOGICA PHYTO REPLENISH FACIAL OIL | REVIEW" nachlesen. Für rund 99,00€ erhaltet ihr 30ml des Replenish Oils z.B. bei DOUGLAS*, FLACONI* oder BREUNINGER*. oder PARFUMDREAMS*.
Noch bis zum 7. Oktober ist Glamour Shopping Week. Entdeckt in meinem Beitrag dazu die besten Rabatttipps. Auch bei Flaconi und Parfumdreams kann man mächtig sparen. Bei dem dermalogica Öl lohnt sich das richtig. Frei nach Frauenlogik: "Je mehr man ausgibt, desto mehr spart man (bzw. Frau)".
Der zweite meiner Pflegelieblinge für den Winter ist ebenfalls für das Gesicht und ein echtes "Schön über Nacht" Wunder.
ORIGINS DRINK UP INTENSIVE OVERNIGHT MASK
Die ORIGINS DRINK UP INTENSIVE MASK haben nicht umsonst auch andere Teilnehmerinnen dieser Blogparade als einen ihrer Pflegelieblinge auserkoren. Über die Drink Up Overnight Mask von Origins habe ich auch schon ein paarmal auf dem Blog berichtet. So stelle ich sie in diesem Beitrag zum Origins Maskimizer vor und sie gehörte auch zu meinen TOP 10 PFLEGE-HIGHLIGHTS 2016.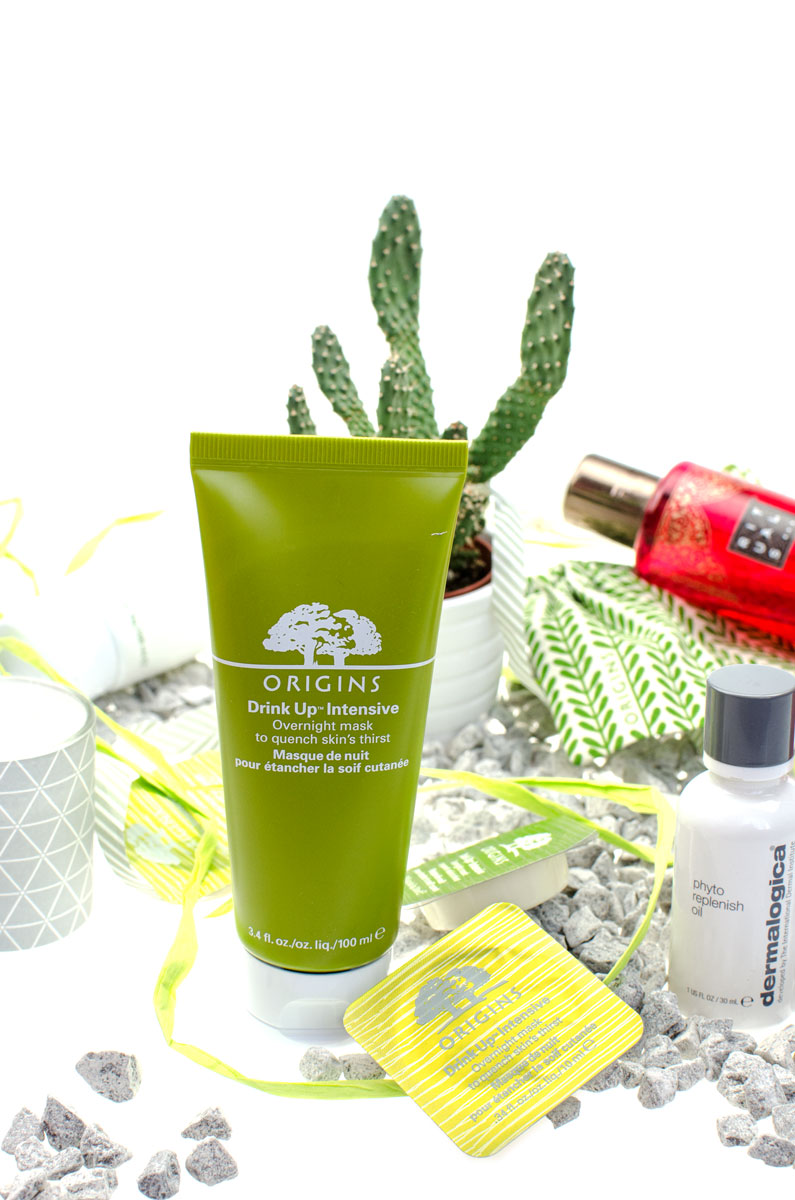 Abends großzügig an Stelle einer Nachtcreme aufgetragen, erwacht man am Morgen mit frischer, praller Haut. Die Overnight Mask riecht zudem unglaublich lecker fruchtig und etwas frisch und grün nach Kräutern.
Die ORIGINS DRINK UP INTENSIVE MASK ist bei ORIGINS ONLINE* in der 100ml Größe für 25,00€ erhältlich. 50ml kosten 14,50€. Besonders mag ich die Mini-Pods mit 10ml Inhalt* (4,00€), denn sie sind so praktisch für die Reise. Unterwegs sind sie stets meine Begleiter und Nothelferlein – gerade, wenn man bei Events besonders gut aussehen möchte. Meist habe ich eine Reinigungsmaske, die Drink Up Overnight und eine schnelle Feuchtigkeitsmaske mit ihm Gepäck. Derzeit erhaltet ihr zudem bei Origins zu jeder Bestellung ab 60€ wahnsinnig schöne und wertige Goodiesets nach Wahl dazu. Da lohnt es sich, ein paar Lieblinge zu shoppen! Mehr Origins-Review findet ihr → HIER auf dem Blog.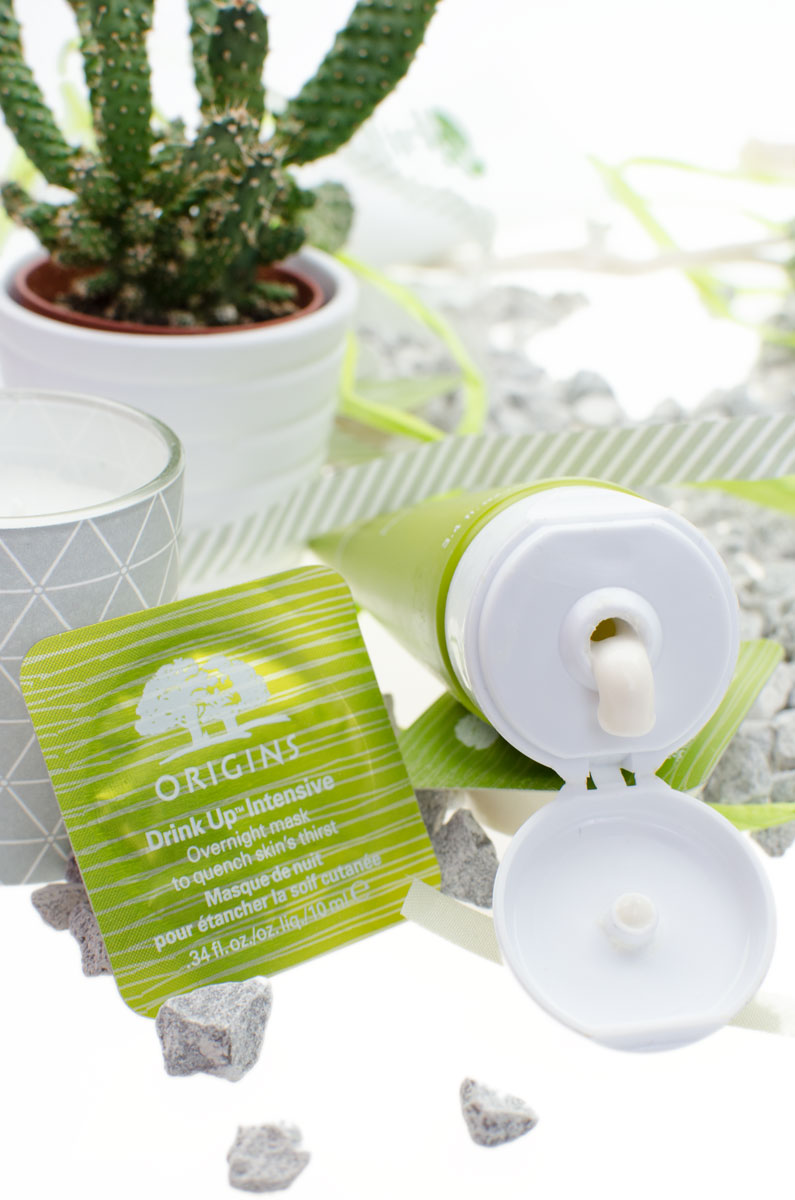 Die Overnight Mask verhindert im Winter trockene. schuppige Stellen im Gesicht und sorgt für glatte, pralle Haut – tatsächlich im Schlaf. Erfahrt nun noch, was Nr. 3 meiner Pflegelieblinge ist.
RITUALS YOGI DELIGHT DUSCHÖL
Im Sommer liebe ich den YOGI FLOW DUSCHAUM von Rituals (z.B. über Douglas*) besonders. Ich bin ganz verrückt nach diesem Duft. Der Winter bringt mir häufig leicht neurodermitische, trockene Stellen – vor allem am Rücken, Ellbogen und Schienbeinen. Doch zum Glück hat der tolle Duschschaum eine winterliche Öl-Schwester, die reichhaltig pflegt.
Unvergleichlich lecker ist der zarte, warme Duft nach Mandelöl und indischer Rose. Warum auch immer wurde "Yogi Flow" nun in THE RITUAL OF AYURVEDA SHOWER OIL umbenannt.
Im Gegensatz zum fluffigen Bruder aus der Dose schäumt das Duschöl nur sehr wenig, sondern wird eher milchig und leicht cremig beim Kontakt mit Wasser. Dennoch reinigt es gründlich und man fühlt sich danach frisch, wohlduftend und hat eine ganz zarte Haut. 200ml kosten um die 8,50€. Ich liebe vor allem das Set mit den "Yogi Flow" Produkten, das ihr z.B. für 29,50€ auch bei amazon* erhaltet. Da bekommt man zum Duschschaum und Öl gleich noch himmlisch duftenden Body Scrub und die tolle Körpercreme mit dazu.
ENTDECKT MEHR PFLEGELIEBLINGE
Dies waren meine drei Pflegelieblinge für den Winter. Aber auch meine Bloggerkolleginnen haben wieder tolle Empfehlungen und echte Pflegelieblinge für euch. Wie schon im letzten Monat bei der "MEINE 3 LIPPENSTIFTE FÜR DEN HERBST" Blogparade könnt ihr auch diesmal wieder eine ganze Woche tolle Inspirationen bekommen.
Schaut unbedingt bei den anderen rein, schon die letzte Blogparade war ungeheuer inspirierend und auch diesmal gibt es wieder echt spannende Lieblinge zu entdecken.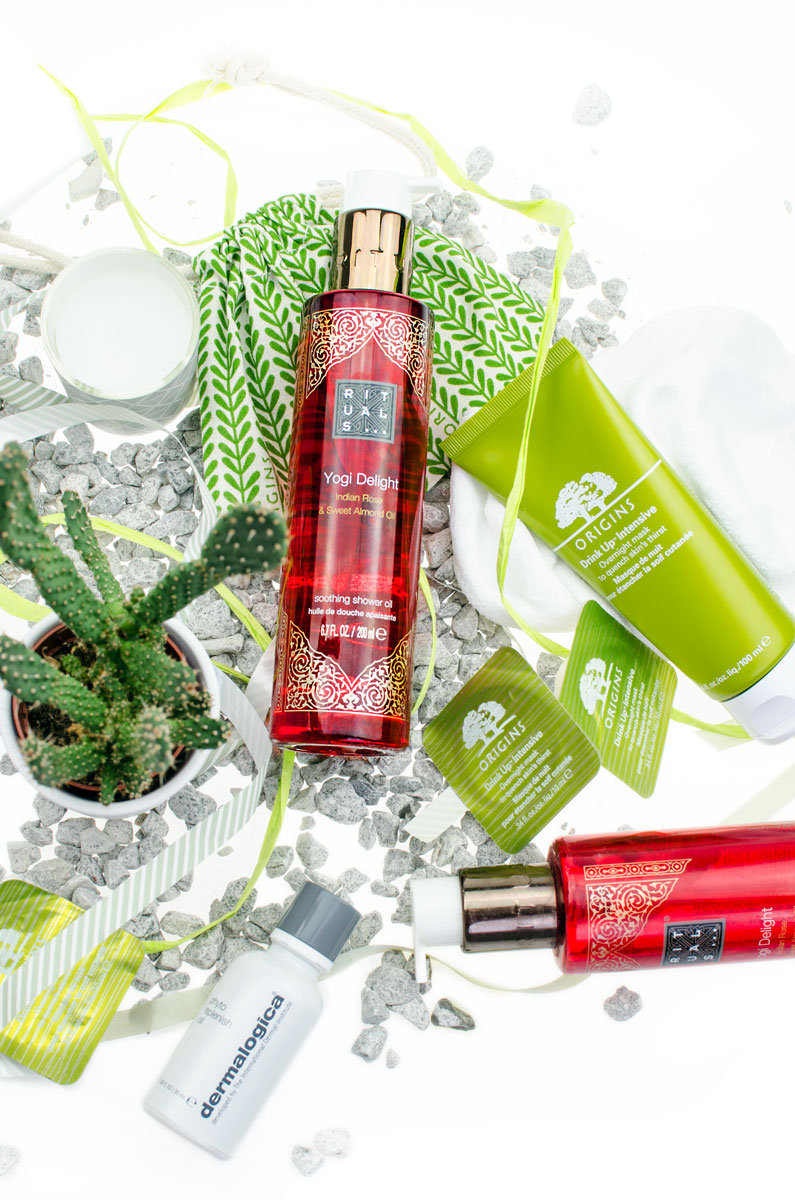 Was sind eure Pflegelieblinge für den Winter? Wechselt ihr zur kalten Jahreszeit die Produkte oder nehmt ihr immer das gleiche? Habt ihr einen besonderen Geheimtipp oder durch diese Blogparade etwas entdeckt, das ihr unbedingt mal probieren möchtet?
Ich freue mich auf eure Kommentare, Geheimtipps und Meinungen!
Euer stylepeacock
Chris
– *beinhaltet Affiliatelinks | teilweise PR SAMPLES   –