GELIEHENES ZUHAUSE: WOHNEN IM VERKAUFTEN HEIM
Wohnung gekauft & verkauft! Eine abenteuerliche und teure Shoppingwoche liegt hinter mir. Wann schon nimmt man so viel Geld in einer Woche ein – und gibt es eben so schnell wieder aus? Seit nun nunmehr fünf Tagen ist es amtlich: Meine Wohnung gehört mir eigentlich nicht mehr. Dafür besitze ich seit gestern ein anderes Heim, weit weg in Potsdam. Ein neues Zuhause, das ich aber leider derzeit nicht einmal betreten kann. Der jetzige Bewohner befindet sich im Auszug. Auch meine Käufer müssen sich noch ein wenig gedulden, bis ich ihnen das Feld überlassen kann.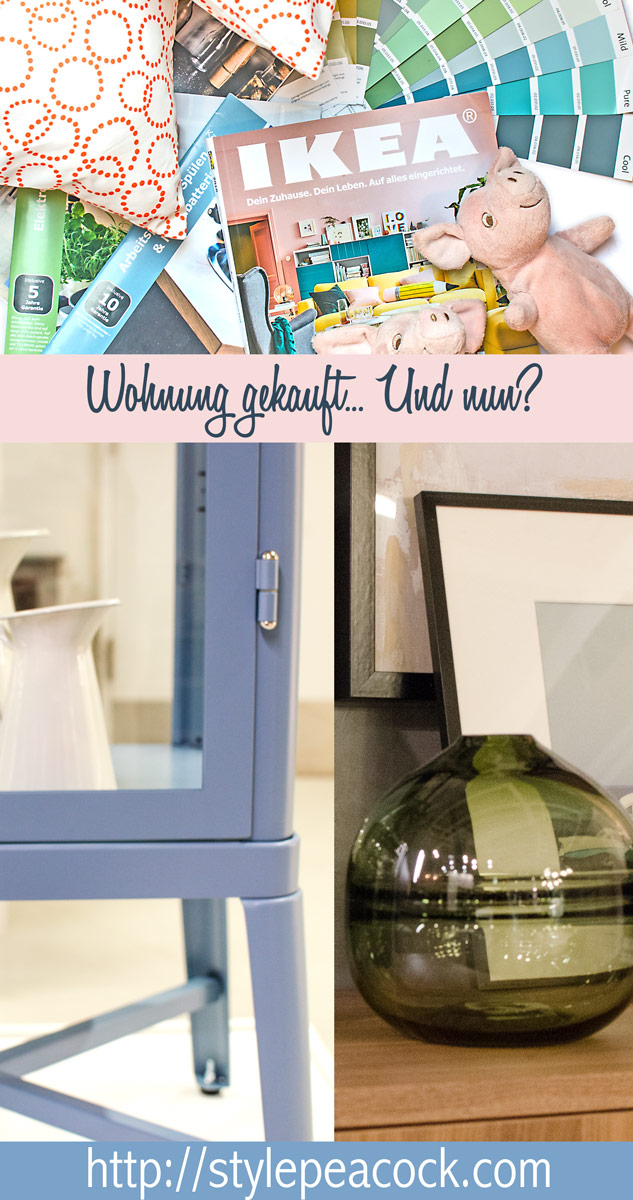 Eigentlich müssten nun ordentlich die Korken knallen, aber irgendwie lässt die echte Feierstimmung noch auf sich warten. So viel ist mit diesem Schritt und dem ganzem Prozess verbunden – und noch bin ich nicht durch:
WOHNUNG KAUFEN: EIN LANGER PROZESS
Von der Vorstellung einer Wohnung bis zum neuen Zuhause ist es ein langer Weg. Wertvolle Tipps, wie man eine Wohnung, auch zur Miete, finden kann, habe ich euch bereits in meinem Beitrag "MOVING TO BERLIN? AB IN DIE HAUPTSTADT? DAS MUSST DU WISSEN!" gegeben. Und damit ihr Wohnungsanzeigen besser versteht, lest einmal "MAKLER-LATEIN: ANZEIGEN VERSTEHEN & TRAUMWOHNUNG FINDEN".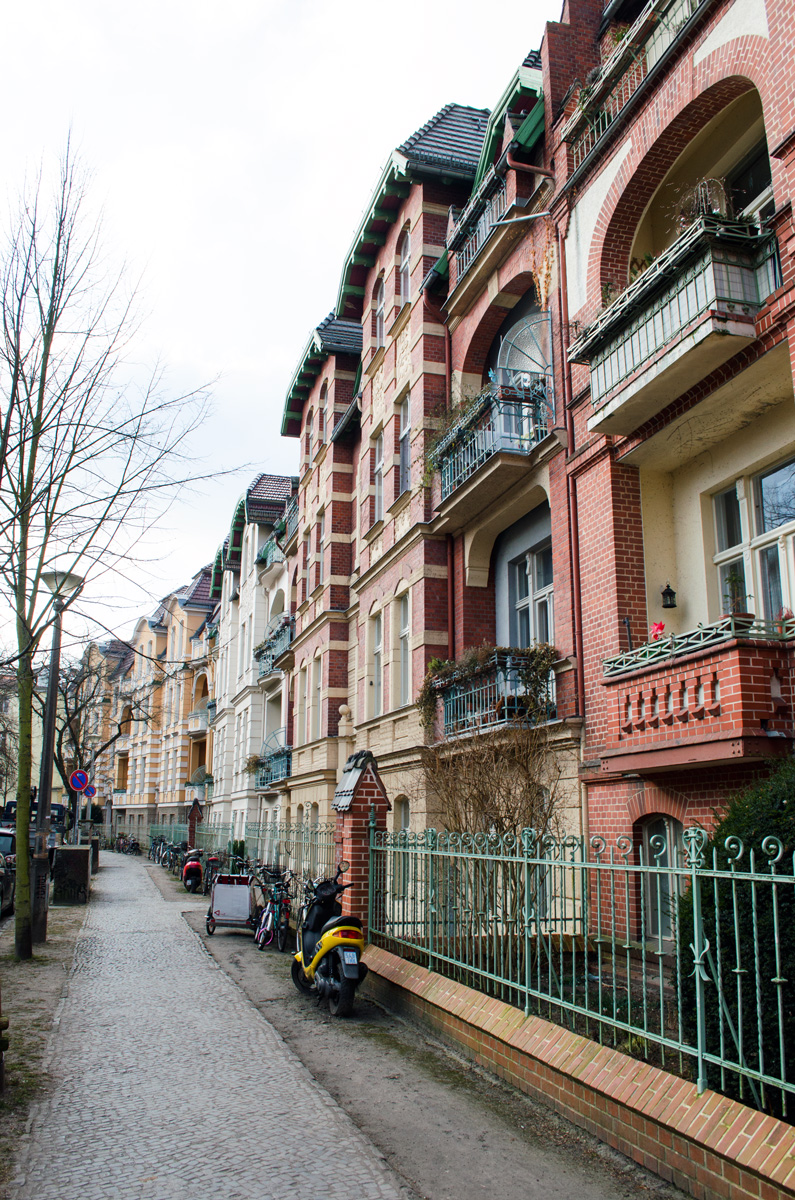 Wie ich dann letztendlich zu meiner neuen Wohnung gekommen bin, habe ich euch in dem Blogpost "TRAUMWOHNUNG GEFUNDEN: ICH WERDE (KEIN) BERLINER" geschildert. Von der Entscheidung bis zum Einzug in die neue Wohnung sind beim Kauf von Eigentum jedoch noch einige Prozesse zu bewältigen.
WOHNUNG KAUFEN & EINFACH EINZIEHEN?
Hat man sich letztendlich wirklich für eine Wohnung oder ein Haus entschieden, wird eine Spirale an Formalitäten in Gang gesetzt. Meist ist eine Finanzierungsoption über einen Kredit nötig. Anschließend wird der  Kaufvertrag ausgehandelt und unterzeichnet. Die Grundbuchvormerkung erfolgt. Danach stehen die Zahlung, Renovieren, Einzug und der endgültige Grundbucheintrag an. Bis alles durch und durch amtlich ist und die Wohnung einem zu 100% wirklich gehört, kann nach der Kaufentscheidung ein halbes Jahr vergehen. Nur Selbstbauen dauert länger 😉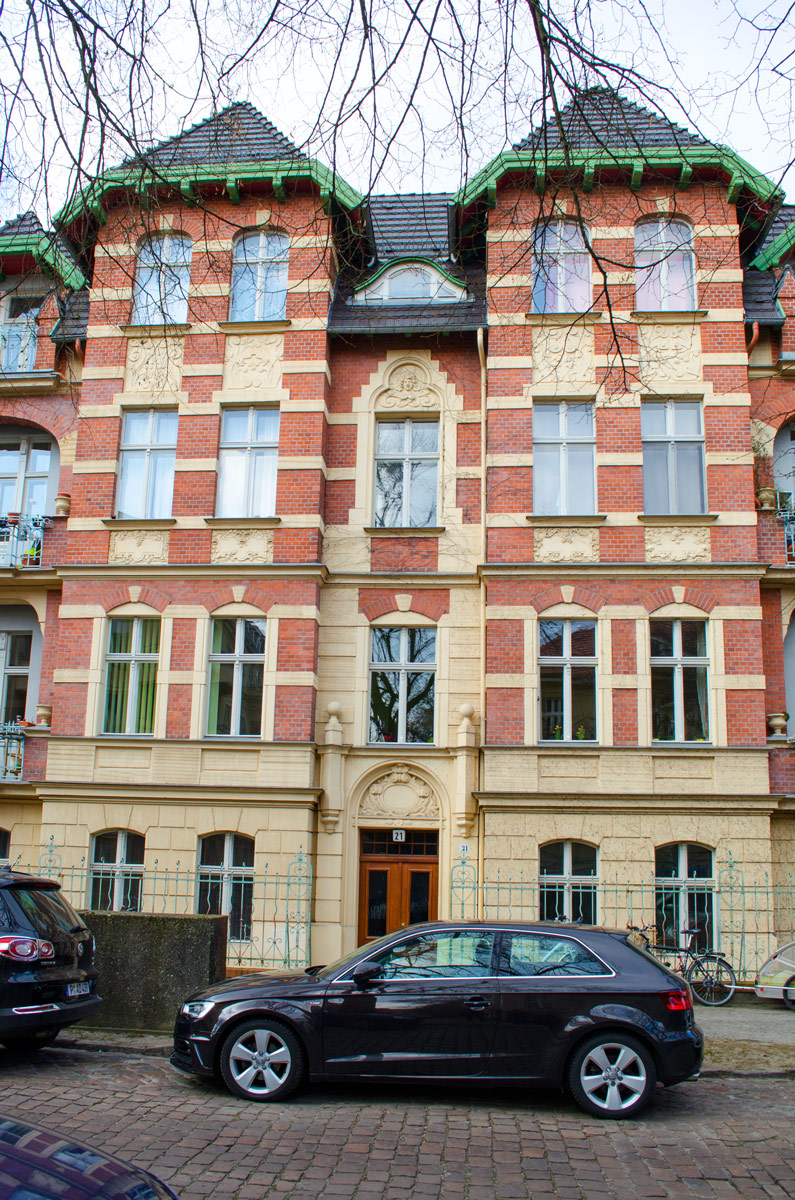 Mit der Renovierung meiner Wohnung kann ich beginnen, wenn nun der Bewohner ausgezogen ist und die Grundbuchvormerkung vorliegt. Er ist schon aktiv beim Umzug in seine neue Wohnung und in spätestens vier Wochen wird die Wohnung vollständig geräumt sein. Dann ist auch der Kaufpreis für meine Wohnung tatsächlich fällig. Nun habe ich den Kaufvertrag unterschrieben, aber gezahlt wird erst einige Wochen danach. Umgekehrt geht es genauso. Von meinem Käufern kommt das Geld auch erst, wenn sie im Grundbuch vorgemerkt sind. Mit ihnen habe ich eine Vereinbarung getroffen, wann ich spätestens hier ausgezogen sein muss. In meine speziellen Fall von "Wohnung verkaufen und parallel kaufen" müssen die Dinge ja ineinandergreifen.
WOHNUNG GEFUNDEN & KÄUFER GEFUNDEN
Bei meiner Wohnung war es wirklich ein Riesenglück. Im Abstand weniger Tage habe ich passende Käufer und meine neues Traumheim gefunden. Was es hierzu bedarf? Vor allem:
eine Menge Mut
intensive Suche
realistische Vorstellungen
schnelle Entscheidungsstärke und…
eine Portion Glück.
(WOHNUNG) SHOPPEN AUF HOHEM NIVEAU
Es kann einem schon Herzklopfen bereiten, alle Schritte am Ende wirklich durchzuziehen. Es war eine aufregende Woche. Noch nie zuvor habe ich an einem Tag so viel Geld ausgegeben oder eingenommen. Das kann einem schon ein paar schlaflose Nächte bereiten. Alle fragen, ob ich bereits mächtig gefeiert habe. Doch noch ist es eher wie eine Vakuumglocke über meinem Kopf. Manchmal blitzt ein kleines Stück vom großen Glück, aber auch noch Ängste, ob alles wirklich so reibungslos laufen wird.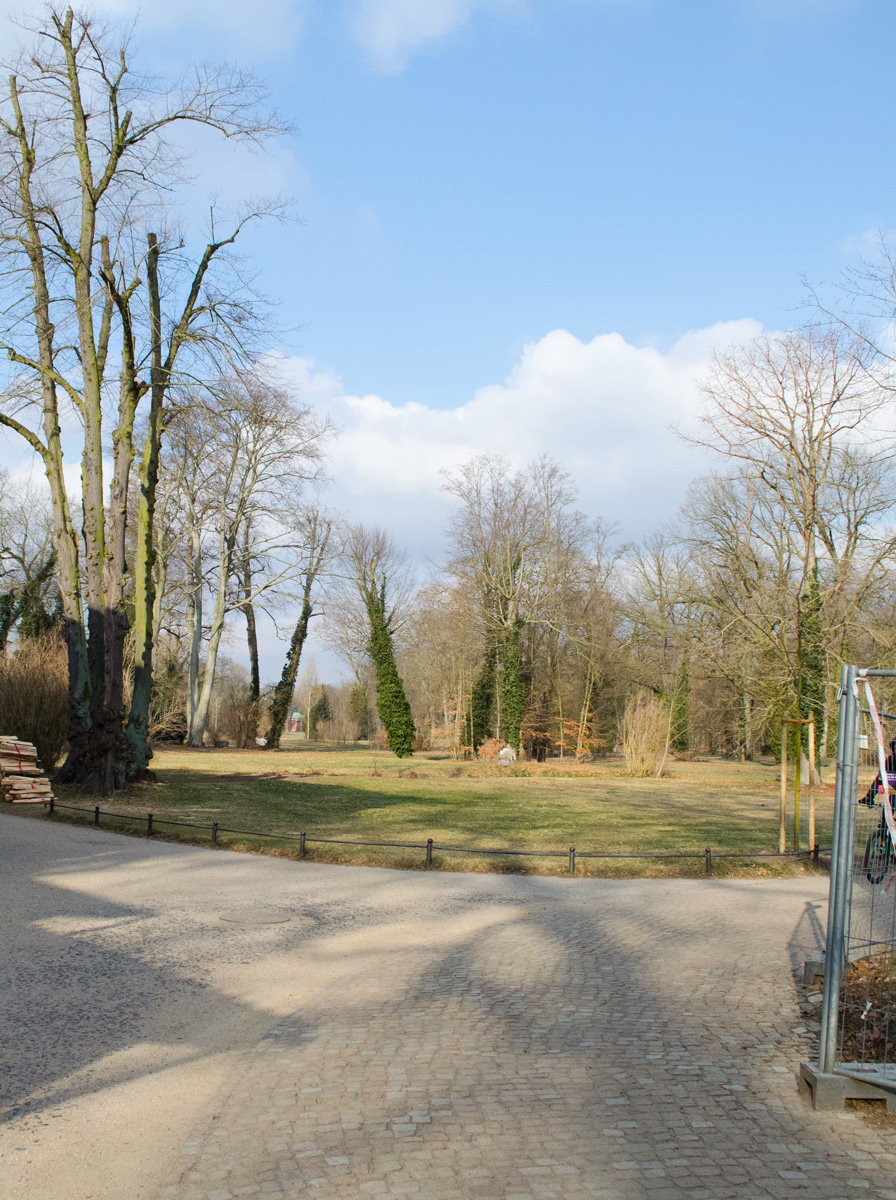 Ich jongliere mit meiner gesamten Existenz. Andere Reichtümer oder Ersparnisse gibt es nicht. Am Ende tausche ich eine große Wohnung in eine weitaus kleinere. Dafür bin ich dann aber die Restschuld los und habe endlich mein herbeigewünschtes neues Leben.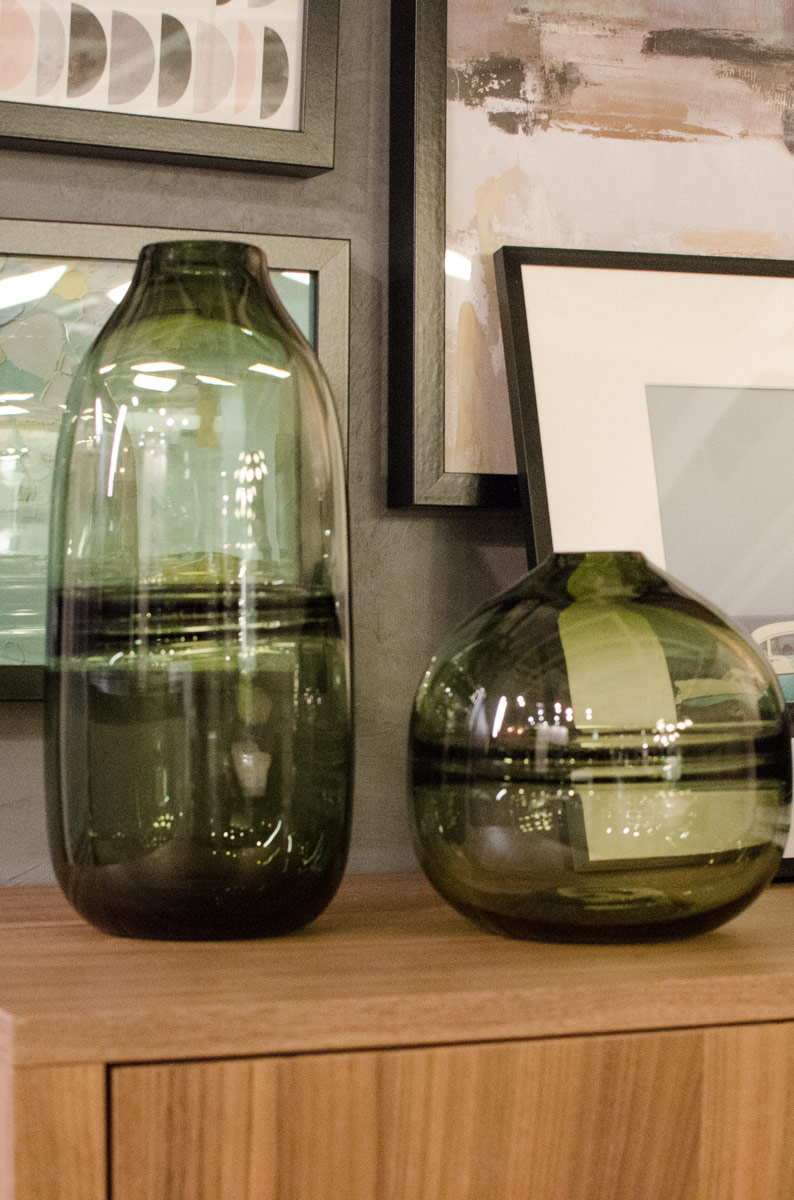 NEUE WOHNUNG, GROSSE FREUDE ODER… ?
Die ganz große Freude wird sicher häppchenweise kommen. Mit jedem Schritt ein bisschen mehr. Die Abnahme vom Vorbewohner, das Streichen der ersten Wand, der neue Fußboden, die Küche… Wenn dann der stressige Umzug geschafft ist, werden im Sommer die Sektkorken knallen. Dann möchte ich mit all den Menschen feiern, die meinen Weg durch die harte Zeit bis zu diesem Punkt begleitet haben.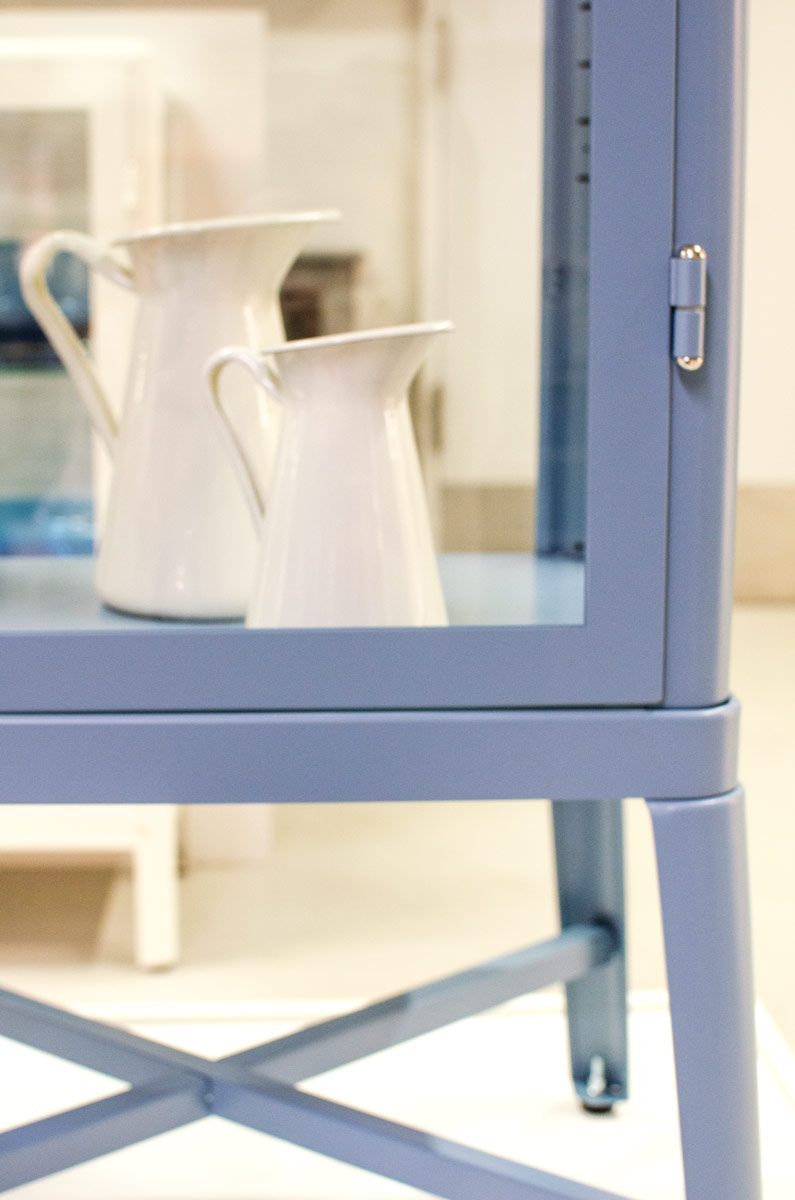 WITH A LITTLE HELP…
Ganz vorne in erster Reihe meiner Unterstützer steht hier mein Bruder, ohne den das alles so einfach gar nicht möglich gewesen wäre. Aber meine Mom ist meine eine große Hilfe, obgleich sie selbst gerade eine richtig schwere Zeit hat. Dennoch versteht und unterstützt sie, dass ich mir ein neues Leben aufbauen muss und mittlerweile auch will. Auch mein Sohn ist mit durch den Verlust seiner Homebase be- & getroffen, versteht mich aber auch. Für ihn ist immer Platz, wenn er vorbeikommt, egal wie groß oder klein mein neues Reich ist.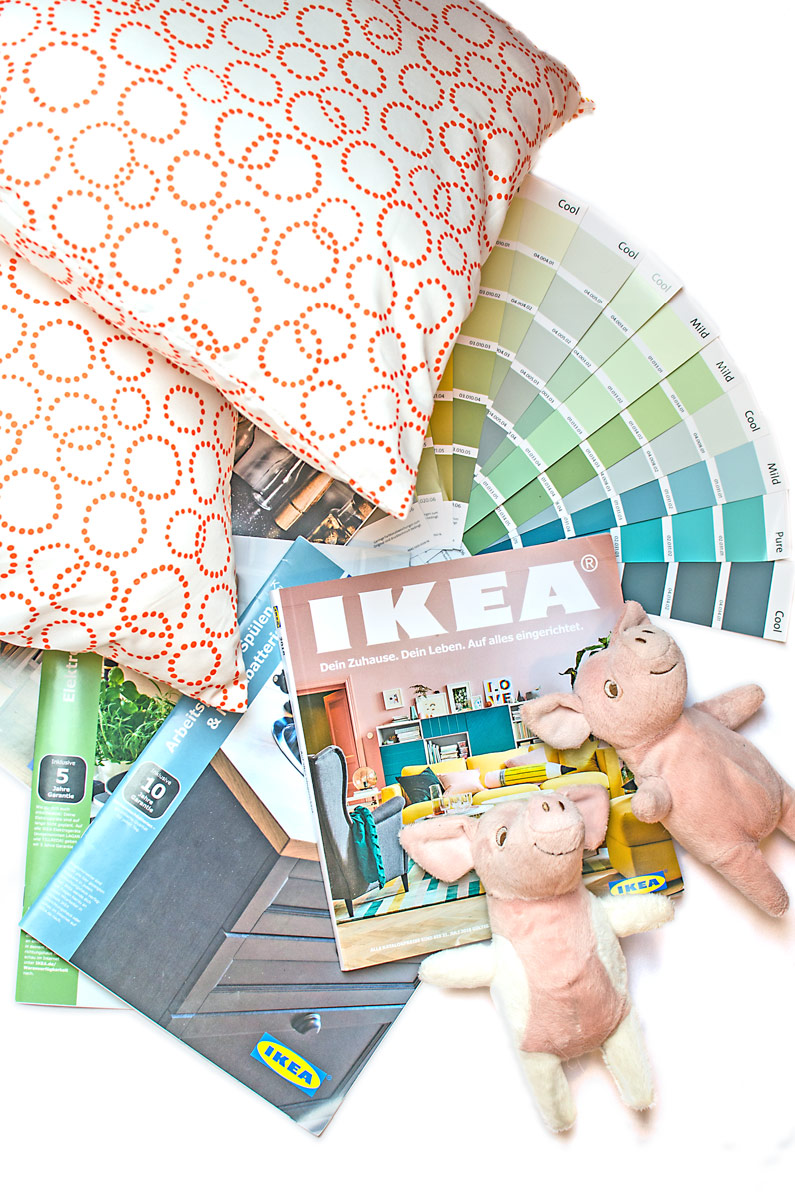 Auch dass so viele Menschen, die meinen Blog lesen, Anteil an meinem Weg ins neue Wohnglück nehmen, gibt mir viel! Ich werde euch noch so einiges zu berichten haben und euch zeigen, wie aus meiner neuen Wohnung mein persönliches Traumreich und ein echtes Zuhause wird.
Also, dann sage ich mal: Ein erstes "Prost" auf mein neues Leben, auf meine kleine Potsdamer Traummaisonette und darauf, dass ich mutig genug gewesen bin, aus dem Loch zu klettern, in dem ich mich befunden hatte. Wenn es kaum mehr Dinge gibt, über die man sich freuen kann, muss man sich neue schaffen.
Dann mal "auf Potsdam"! Was habt ihr in diesem Jahr noch so vor?
Ich freue mich auf eure Kommentare!
Euer stylepeacock
Chris
PS: Wer mit dem Gedanken beschäftigt ist, sich räumlich zu verändern – oder einfach mal frischen Wind im Leben braucht, sollte sich von angestaubten Altlasten trennen: "SIMPLIFY YOUR LIFE | AUSMISTEN – SO GEHT'S!"
Wer von meiner Entkernung vor dem Umzug profitieren möchte, schaut sich einmal beim STYLEMOPS auf Mädchenflohmarkt um. Viele ist kaum oder gar nicht getragen und alles gibt's nun zum Schnäppchenpreis:

User Ratings (

1

Votes)

9.3