pr sample | beinhaltet werbung
HIP HOP BRAND STAPLE | STREET STYLE AUS NYC
Als ich die Anfrage des STREETWEAR LABELS STAPLE bekam, ob ich nicht ihren neuen Shop und die aktuelle Kollektion promoten wolle, konnte ich einfach nicht nein sagen. Sofort kamen mir nostalgische Gedanken an meine früheren HIP HOP Jahre. Zudem schlägt mein Herz  für NYC, einer der lebendigsten und tollsten Plätze unseres Planeten.
Die gezeigten Stücke wurden mir für den Beitrag zur Verfügung gestellt
BACK TO THE HIP HOP ROOTS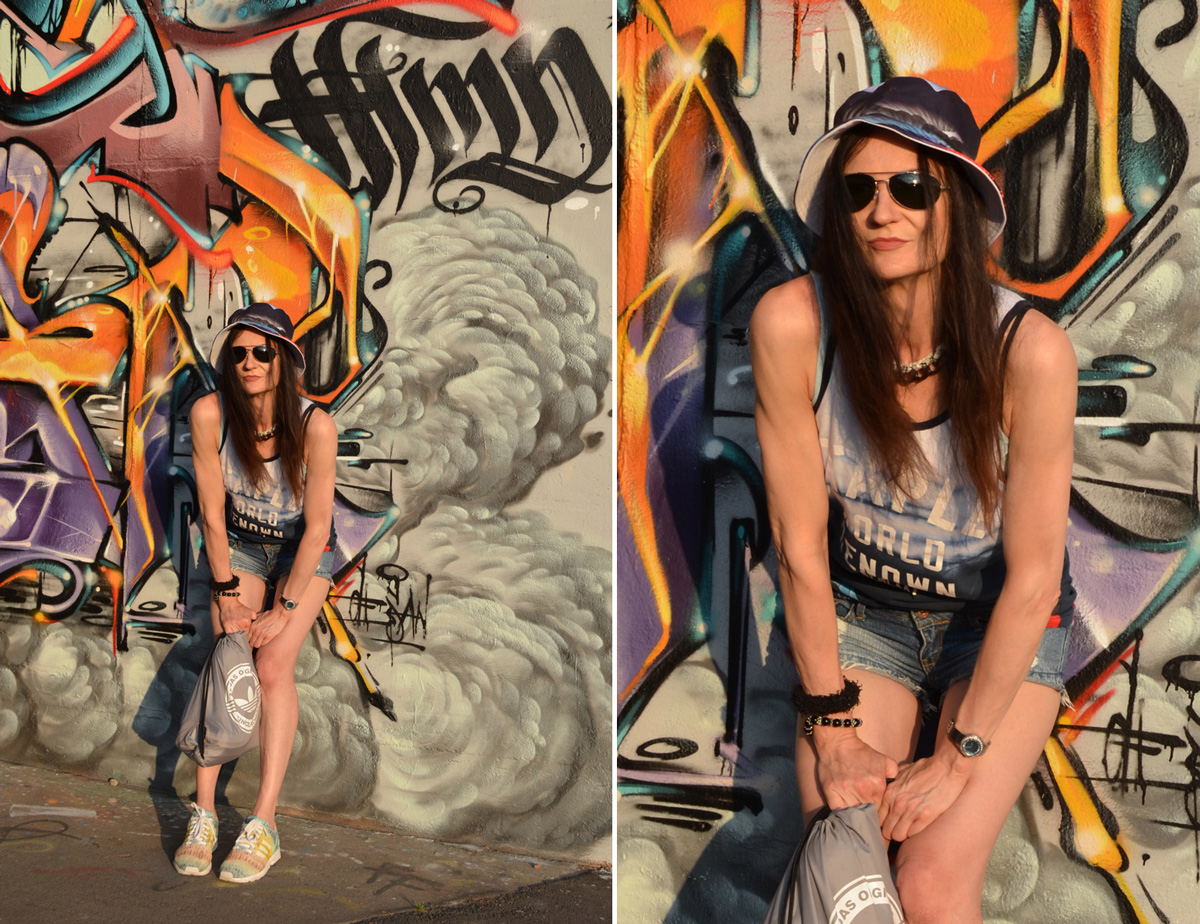 Also habe ich die alte Hip-Hopperin in mir erweckt und präsentiere euch einige Teile des jungen Labels. Für Jeff Staple begann alles bereits 1997 als er den TRIPLE 5 SOUL Laden in NYC mit einem Auftrag verließ für das Label einige exklusive Shirts zu gestalten.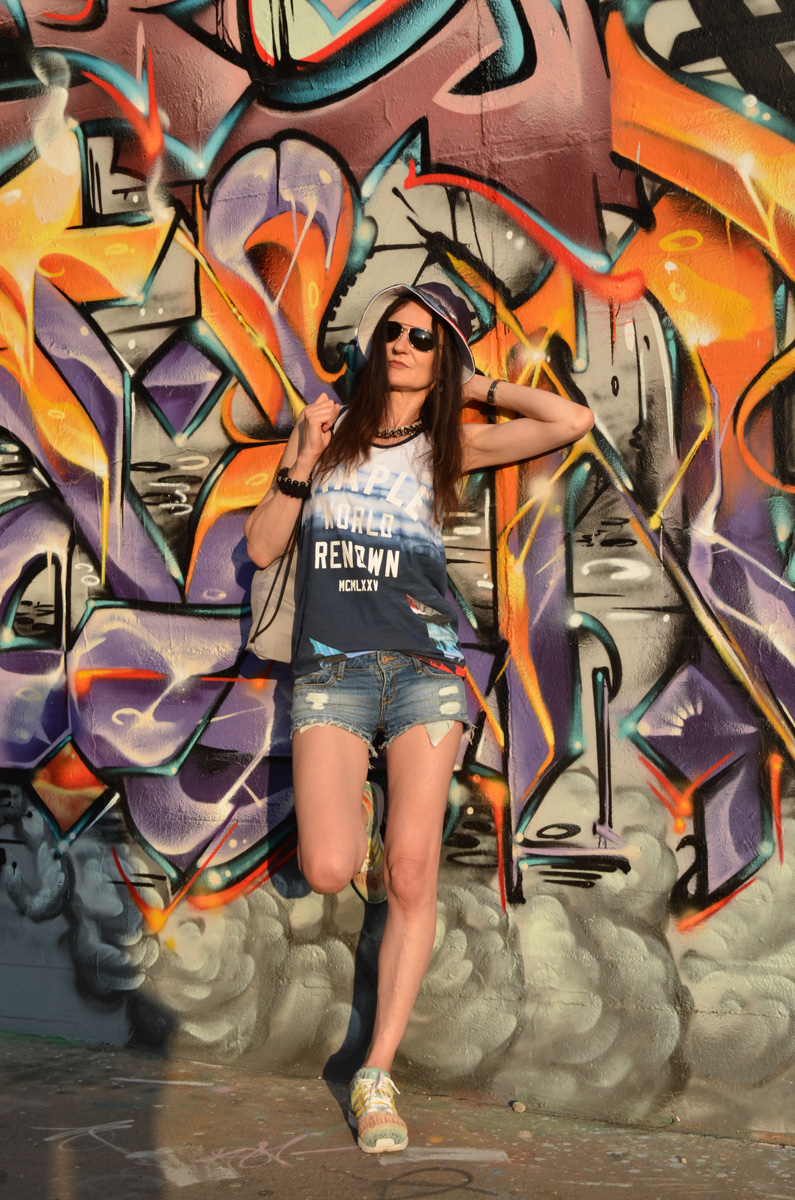 Im Laufe der Jahre hat JEFF STAPLE für namhafte Brands wie Timberland, Clarks oder Porter Stücke entworfen. Als 2005 der Auftrag von NIKE kam, einen Sneaker zu designen, der NYC repräsentiert, wurde die PIGEON geboren, das Taubensymbol, das bis heute für STAPLE steht. Die 150 Paare der Limited Edition des Dunk Pro SB erregten großes Aufsehen und trugen erheblich zum heutigen Kult rund um Limited Sneaker-Editions bei.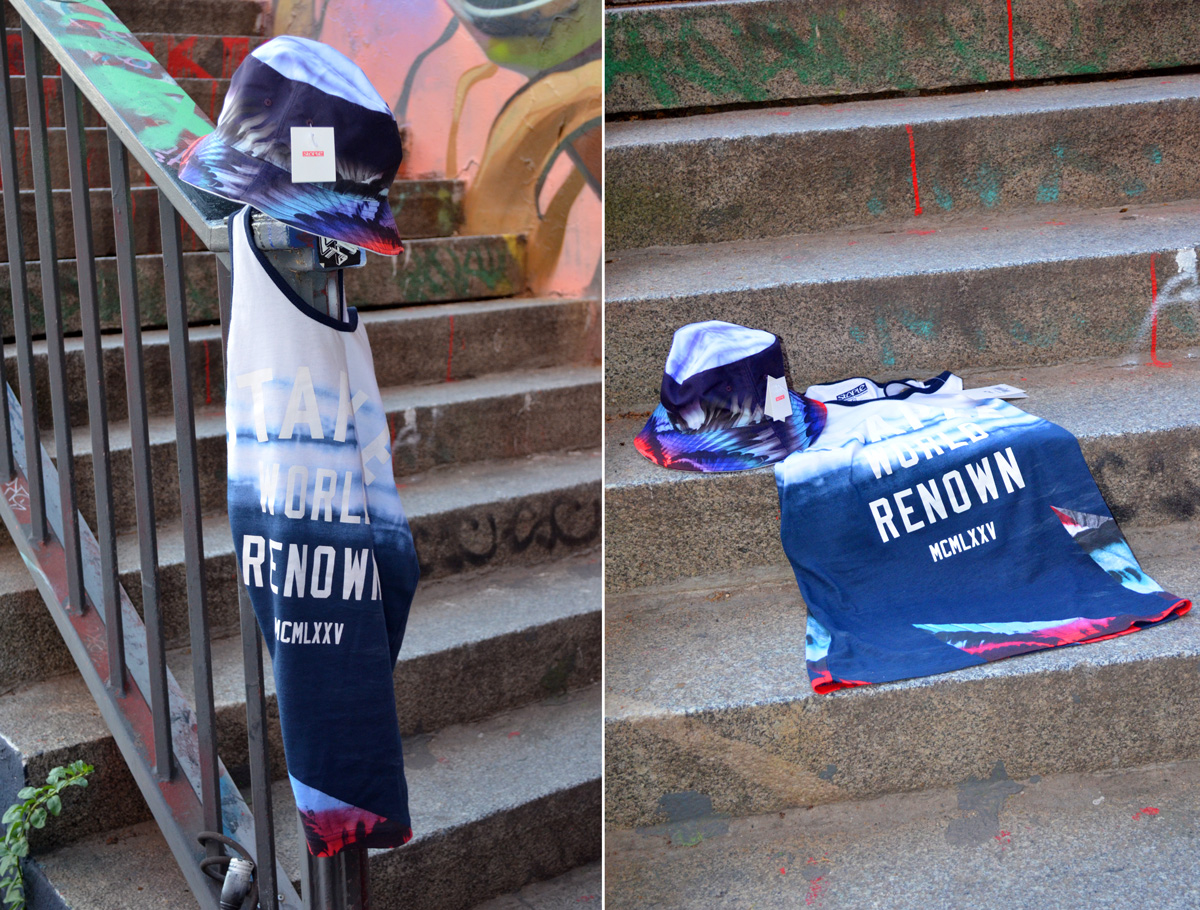 Location: Brückenkopf Unterführung Theodor-Heuss-Brücke in Mainz-Kastel | Mehr Inos auf www.stadtpanoramen.de

Das Basketball-Shirt im Batiklook und der passende Hut sind unisex. Ich trage auf den Bildern Größe S.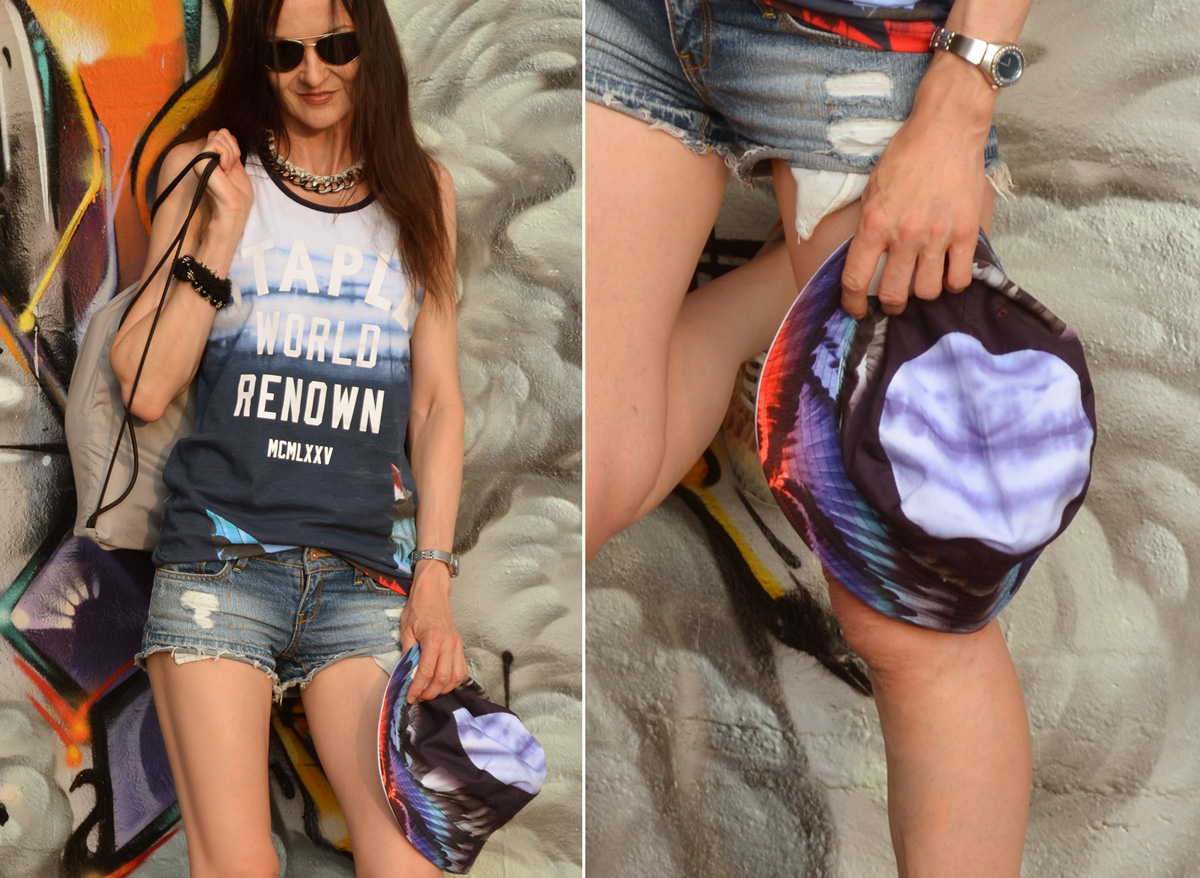 ARMBANDUHR (ähnliches Modell / Vorgängermodell): FOSSIL by ABOUT YOU*
DAS PIGEON-SHIRT | DER TAUBEN-KLASSIKER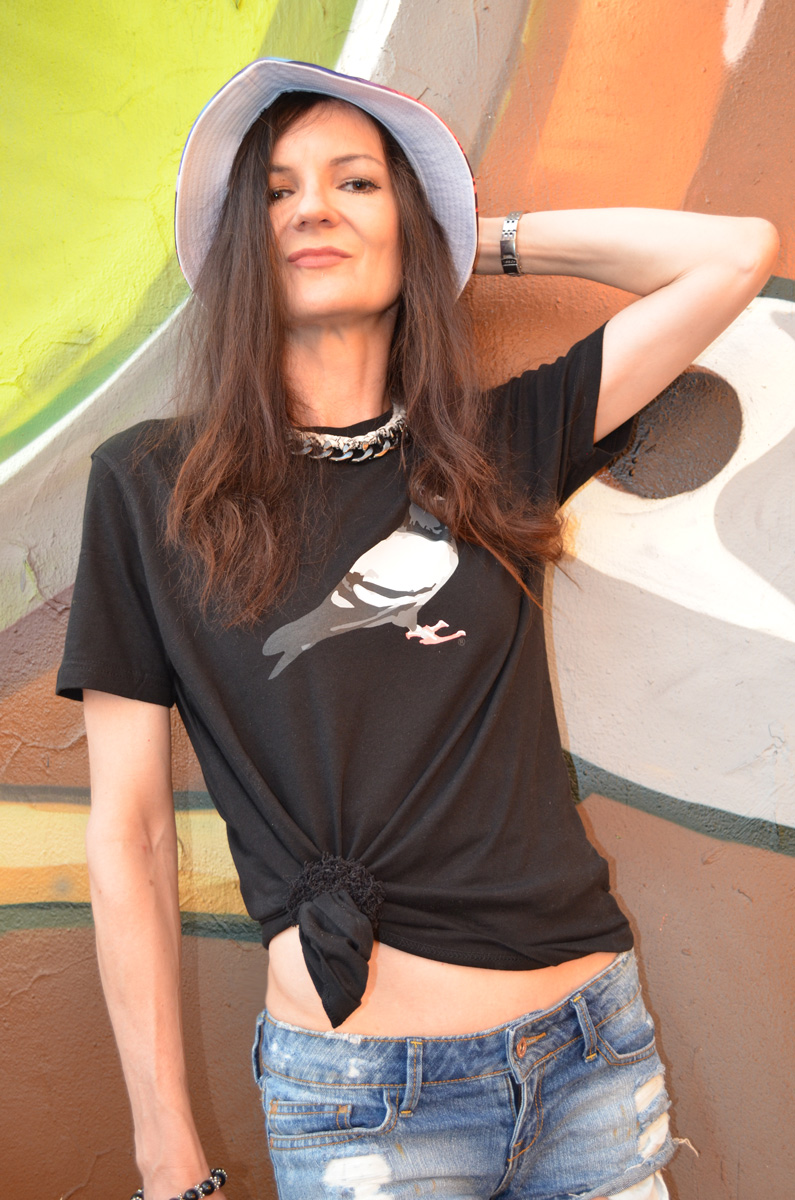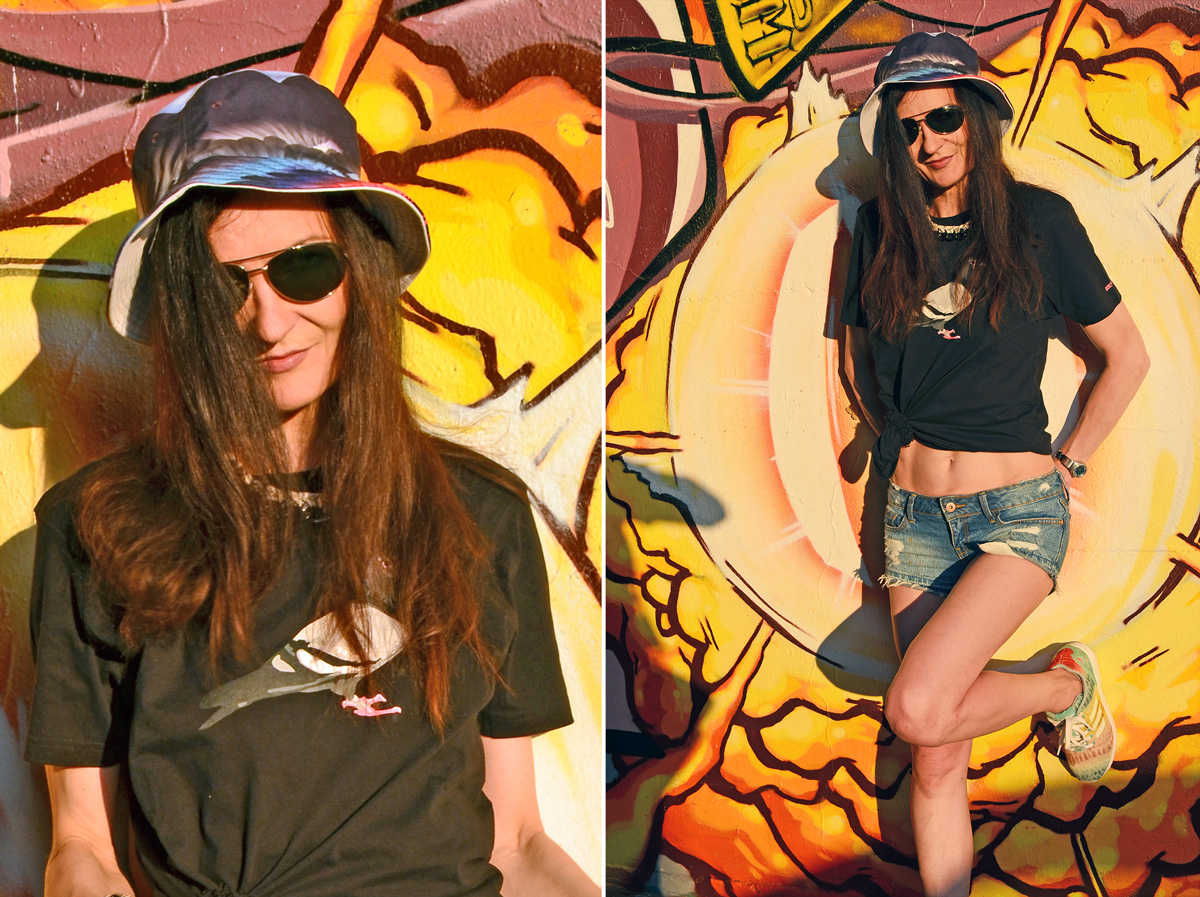 Wie schon beschrieben, ist die Taube das Motiv, das sich in jeder Staple-Kollektion wiederfindet. Hier trage ich den unisex STAPLE-KLASSIKER in Schwarz in der Größe XS.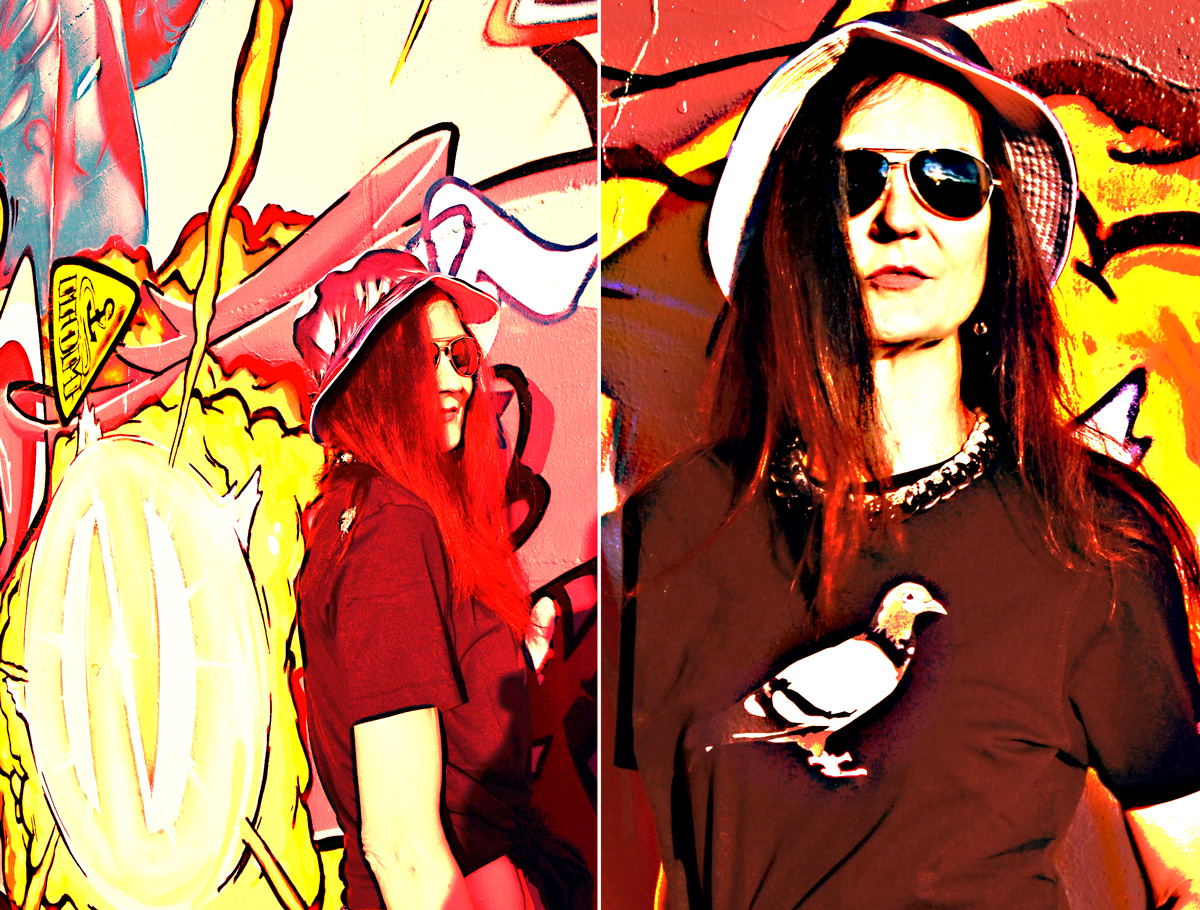 HIP HOP STREET STYLE MEETS HIPSTER
Die RIZAL SWEATPANT im Hip Hop Style  trage ich in der Größe XS.
BACK TO HIP HOP FACTS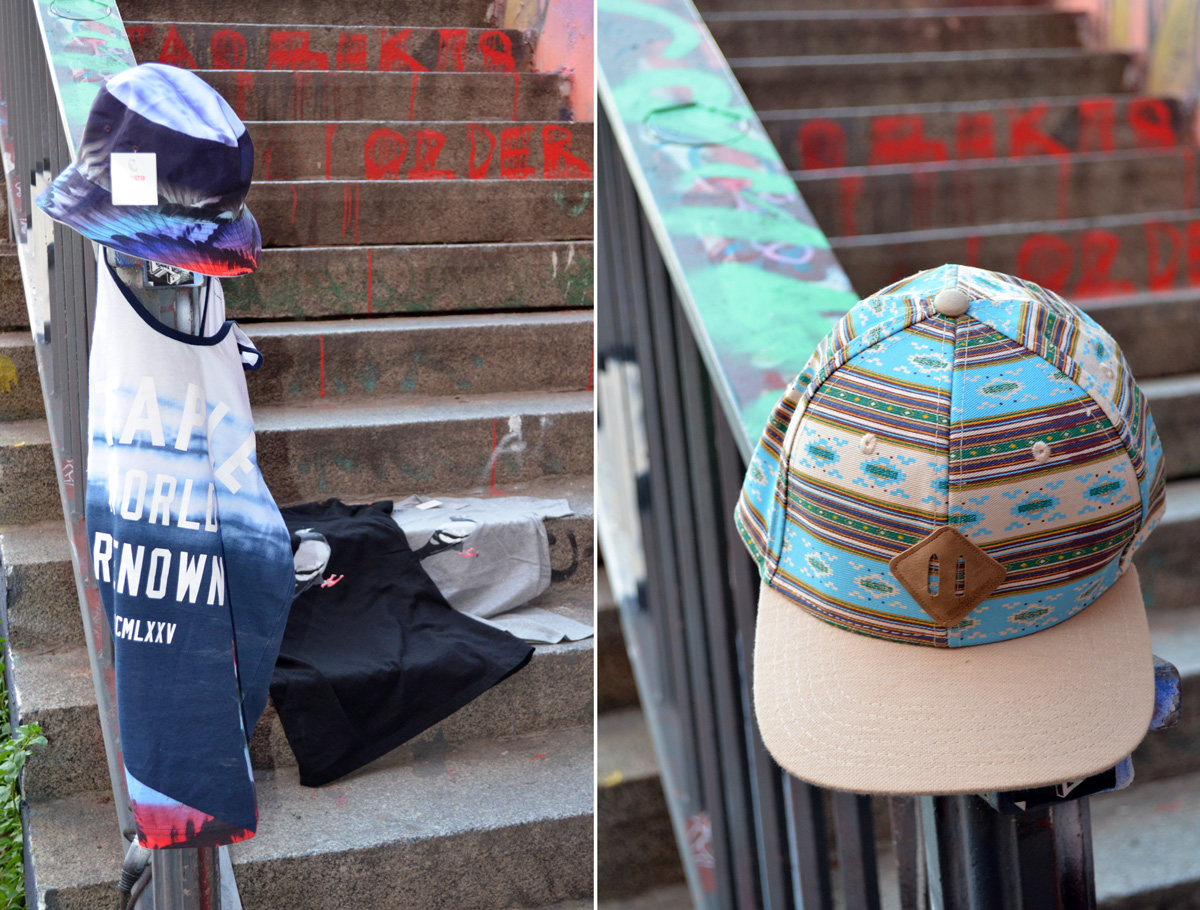 Die Graffitis befinden sich in der Unterführung am Brückenkopf THEODOR-HEUSS-BRÜCKE, die das linksrheinische Mainz mit dem – seit dem Kriegsende 1945 zu Wiesbaden zählenden – rechtsrheinischen Stadtteilen Amöneburg, Kastel und Kostheim (AKK) verbindet. Die tollen Wandmalereien sind sehr bekannt und werden regelmäßig als Event, das viele bekannte Sprayer anlockt, neu gestaltet.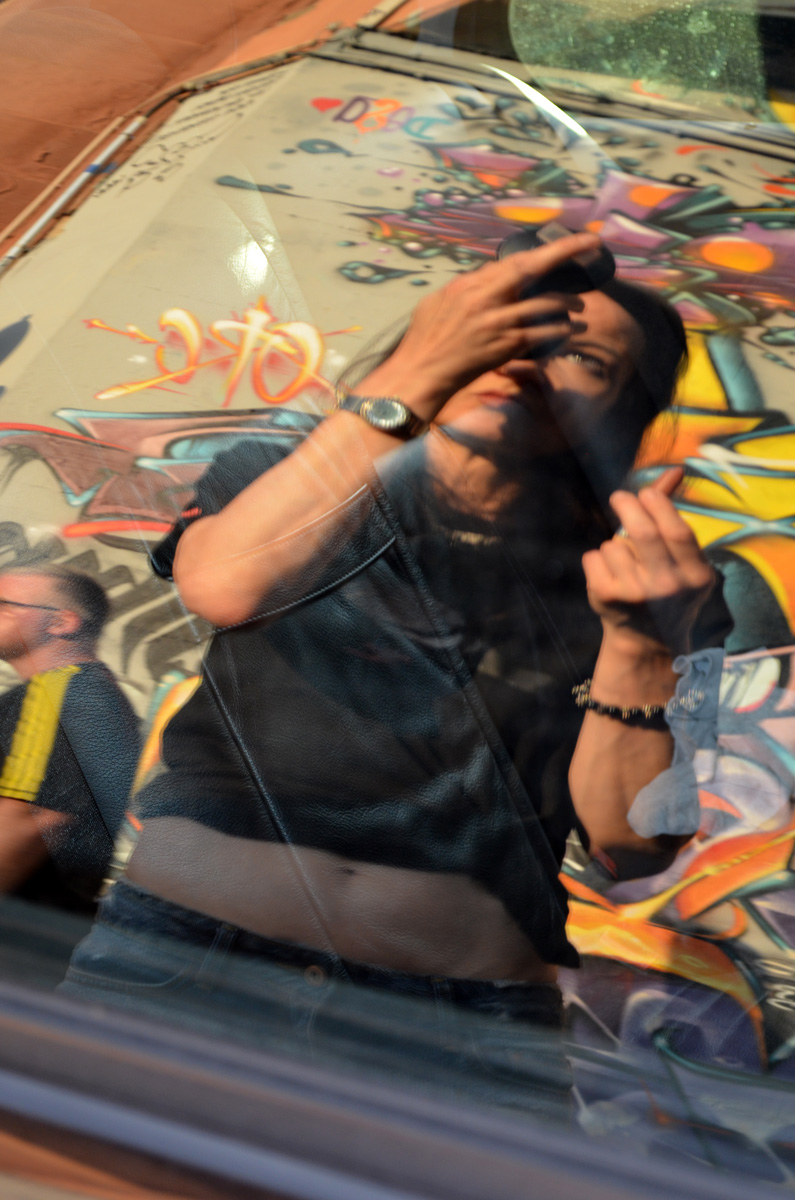 Die tolle Wandgestaltung lockt Interessierte aus der Hip Hop, Graffiti- und Street-Style-Szene an und so bleibt ein solches Shooting natürlich nicht unbemerkt. Die Resonanz auf die Staple Kleidung war sehr positiv bis entzückt. Auch wenn die meisten von euch sicher nicht gerade Hip Hop Anhänger Streetstyler sind, wäre dies ja vielleicht eine nette "coole" Geschenkideee für junge Leute. Mir hat es Spaß gemacht, auf diesem Weg das Label in Deutschland bekannter zu machen.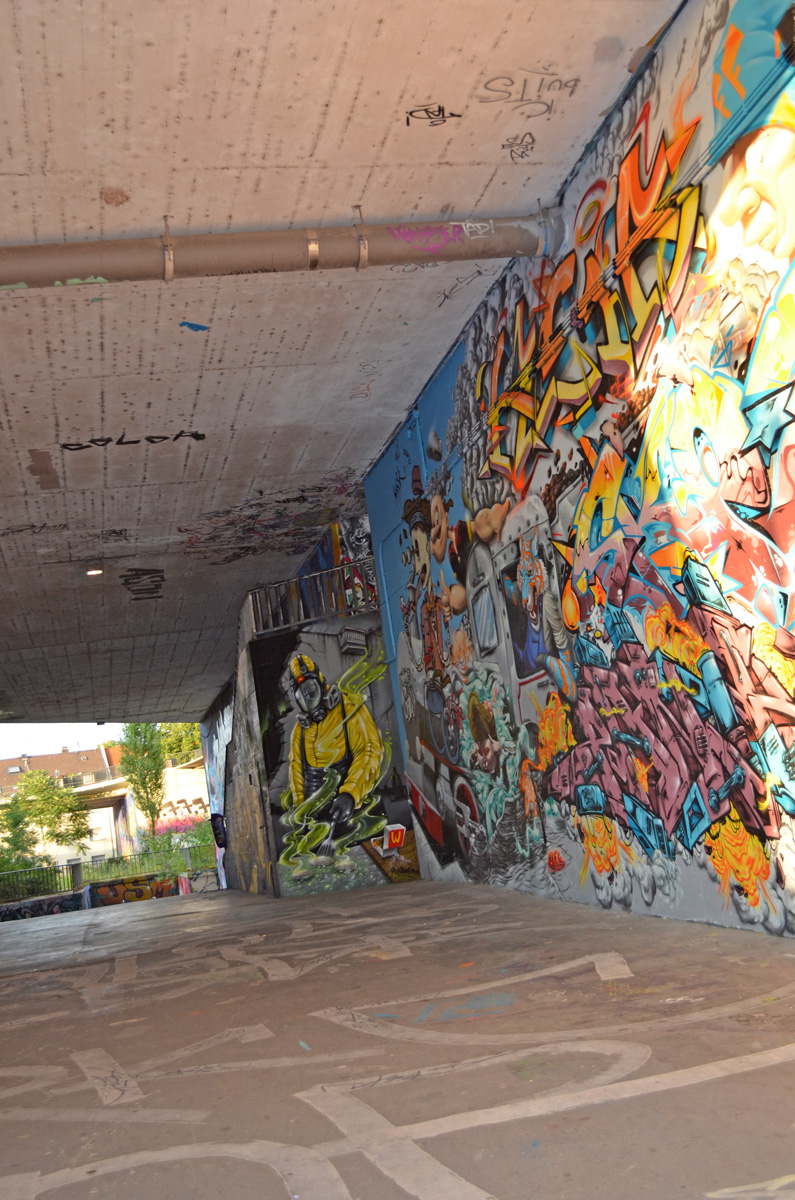 Die STAPLE PIGEON Collection könnt ihr ONLINE bei shop.staplepigeon.eu und in Deutschland in BERLIN bei hhv.de Store ONLINE oder direkt vor Ort in Friedrichhain beziehen.
Wie hat euch mein kleiner Ausflug in die Welt des Street-Styles zurück zu meinen Hip Hop Wurzeln gefallen? Ich hatte jedenfalls viel Spaß beim Shooting und danke dem Fotografen herzlich für sein geduldiges Engagement 😀 bei 40 Grad im Schatten.
Euer stylepeacock
Chris
– *beinhaltet Affiliatelinks  | PR SAMPLE –