IN KOOPERATION MIT FREIXENET | ANZEIGE
STELL DIR VOR, ES IST SOMMER…
und jeder scheint einen Sommerflirt gefunden zu haben oder ist schon mit dem Liebsten in Urlaub. Doch es ist dein Single-Sommer und bisher lässt der Sommerflirt noch auf sich warten. Während die anderen sich am Strand gegenseitig den Rücken eincremen, hütest du derweil das Büro und weißt: Heute Abend will ich auch reden, lachen und ein bisschen Spaß haben. So ein kleiner Sommerflirt wäre jetzt genau das richtige.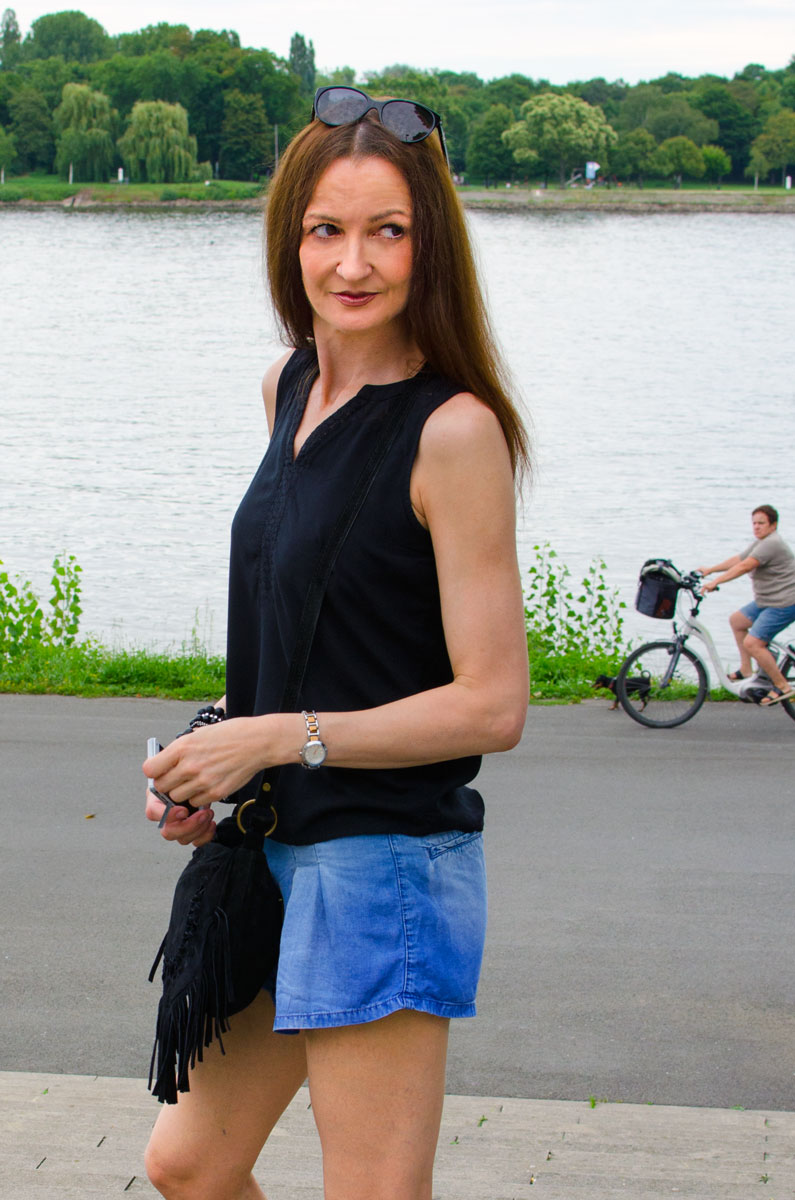 Es ist drückend und stickig im Büro, die Sonne hat schon mehr gestrahlt, aber dennoch ist es heiß. Deine Gedanken wandern, während du auf den Bildschirm starrst. Und da bricht diese Idee durch die Wolkendecke und du lächelst. Heute ist es Zeit für ein kleines Abenteuer, vielleicht wartet der Sommerflirt irgendwo da draußen auf dich.
ZUM SOMMERFLIRT MIT FREIXENET
Dein erster Begleiter auf der Suche nach dem Sommerflirt wartet schon daheim. Eine wunderbare Flasche gut gekühlter Freixenet ruft danach getrunken zu werden. Raus aus dem Bürooutfit, rein in die kleinen Shorts und los geht es ans Wasser. Die ersten Pärchen sitzen schon auf den Stufen am Fluss. Aber einfach den Cava auspacken und direkt den nächsten Kerl fragen, ob er mit die Flasche platt macht? Undenkbar, das wäre doch zu direkt!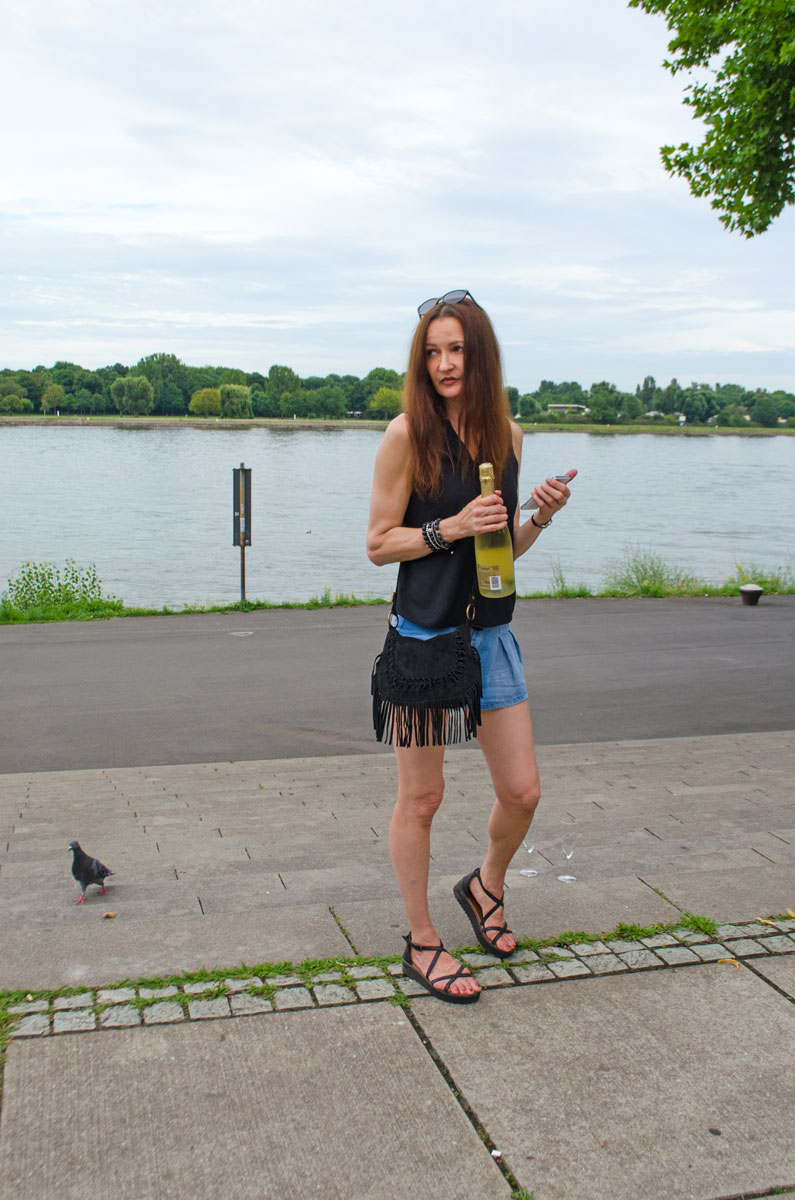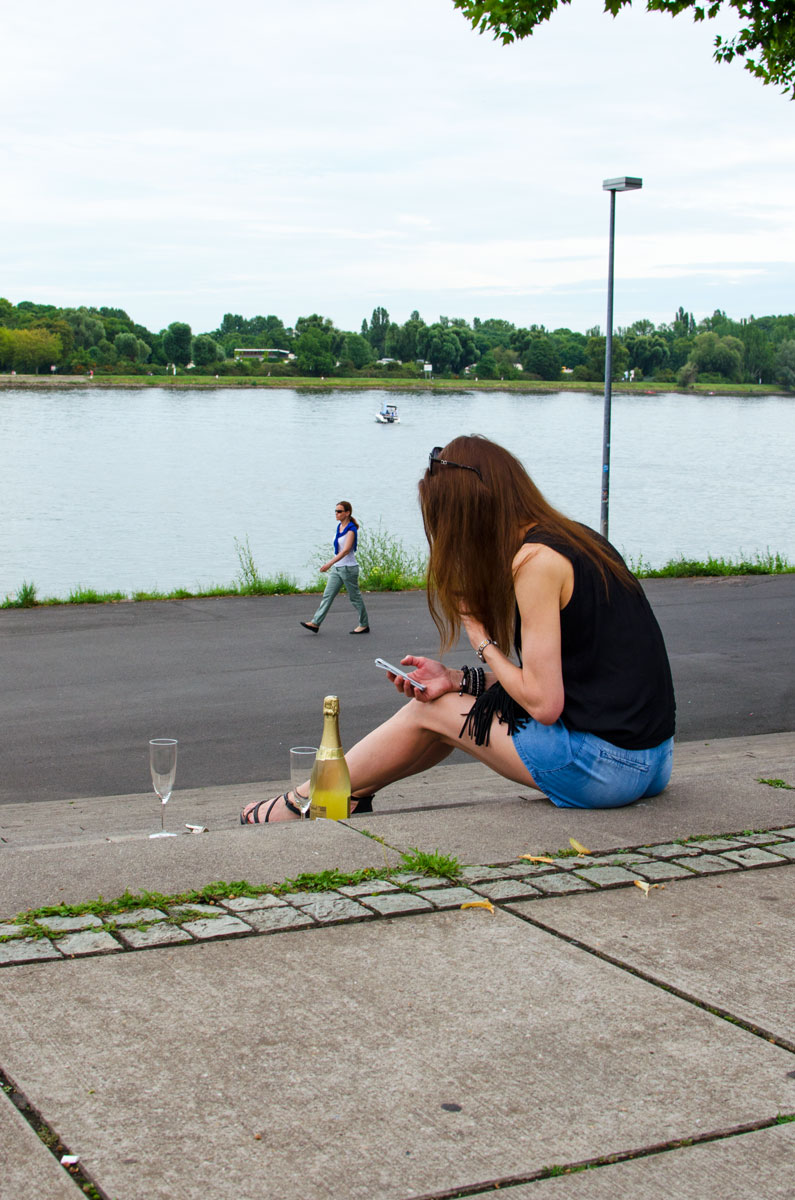 Aber du wärst nicht du, wenn du nicht eine Idee hättest. Lass IHN dich doch retten, wenn du doch "eigentlich mit deiner besten Freundin feiern wolltest", diese dich aber leider versetzt. Und sollst du jetzt alleine eine ganze Flasche Sekt trinken?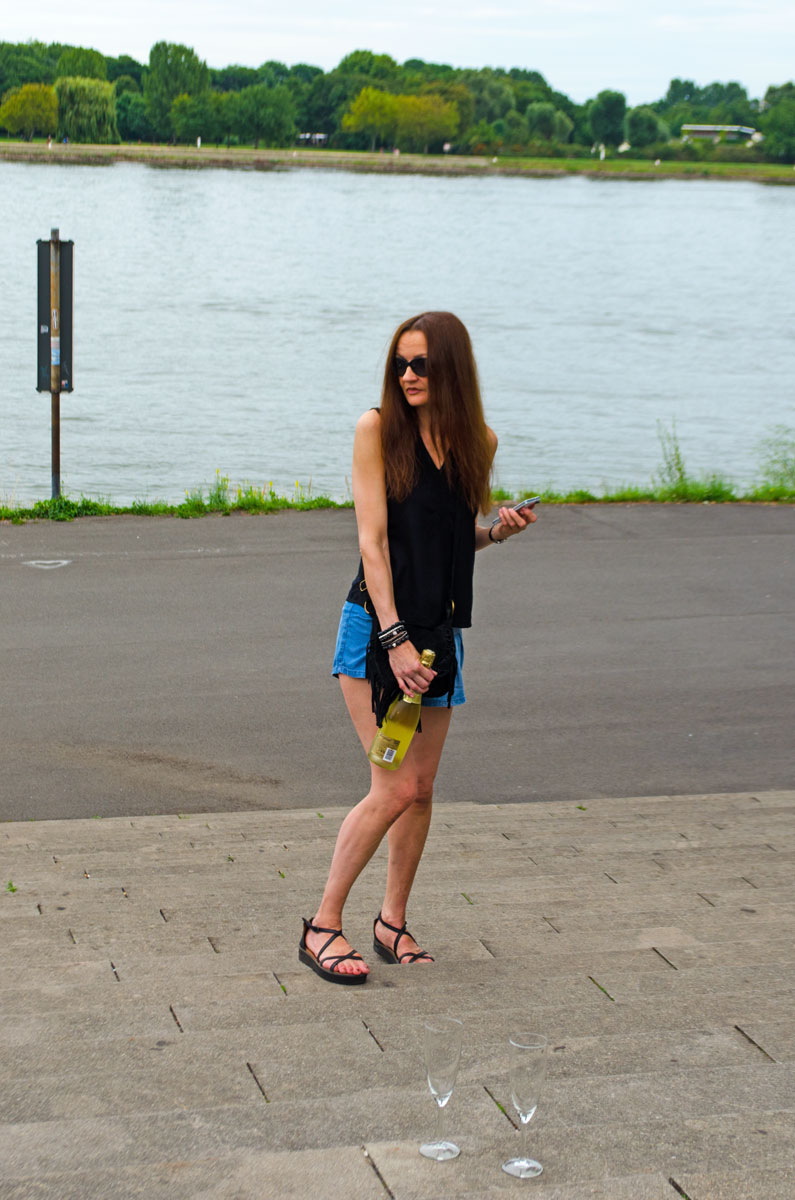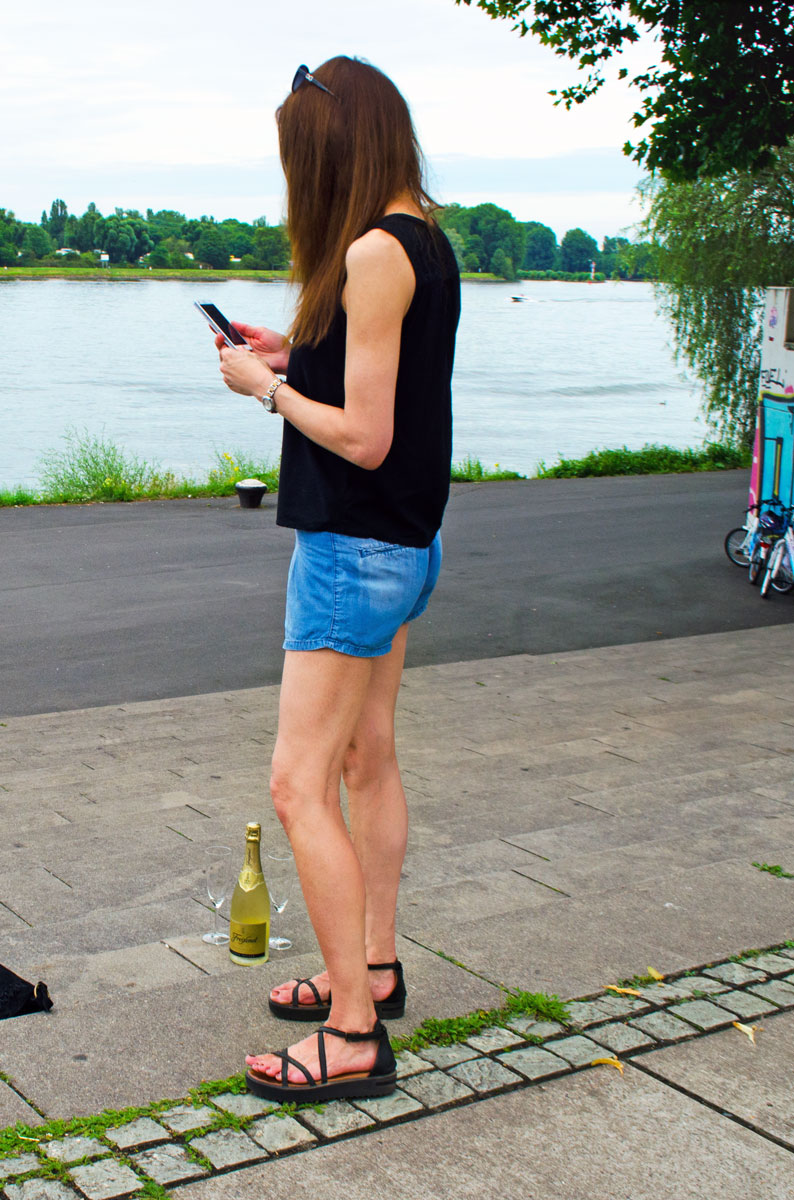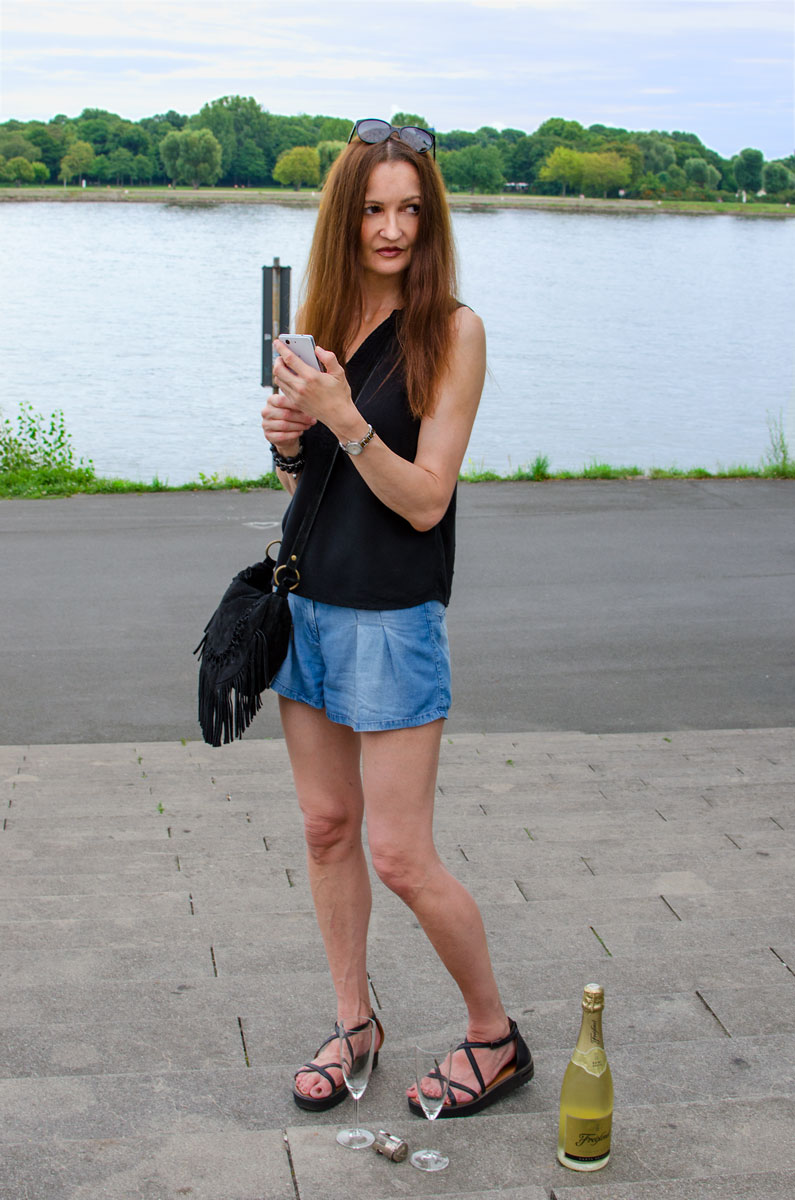 EIN KLEINER SOMMERFLIRT DANK FREIXENET
Du tippst in dein Handy, schaust um dich und wartest, ob ein paar spannende Kerle am Horizont erscheinen. Wo steckt der edle Ritter, der dich von der Last befreit, alleine eine Flasche Freixenet köpfen zu müssen?
Der lässige da drüben mit den strubbeligen Haaren sieht aus, als würde er keine Frau traurig und alleine einer Flasche Cava überlassen. Du nimmst dienen ganzen Mut zusammen und schlendert zu ihm rüber.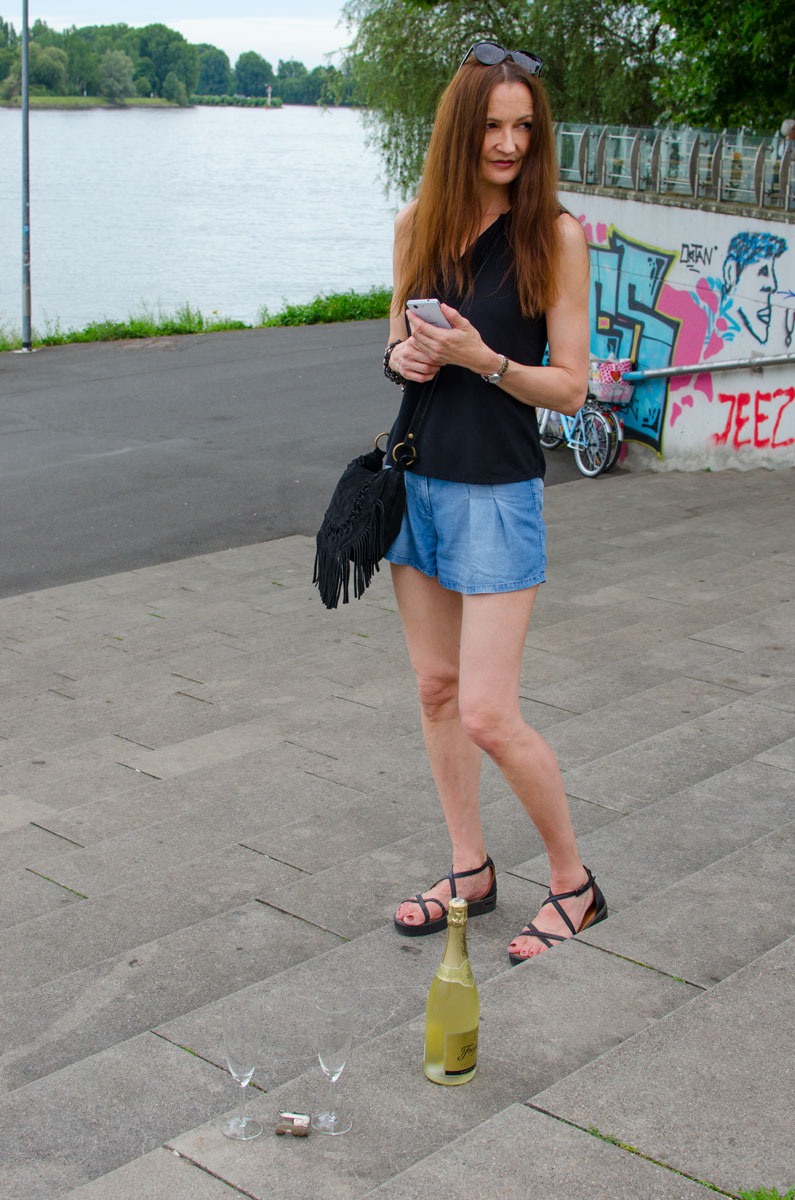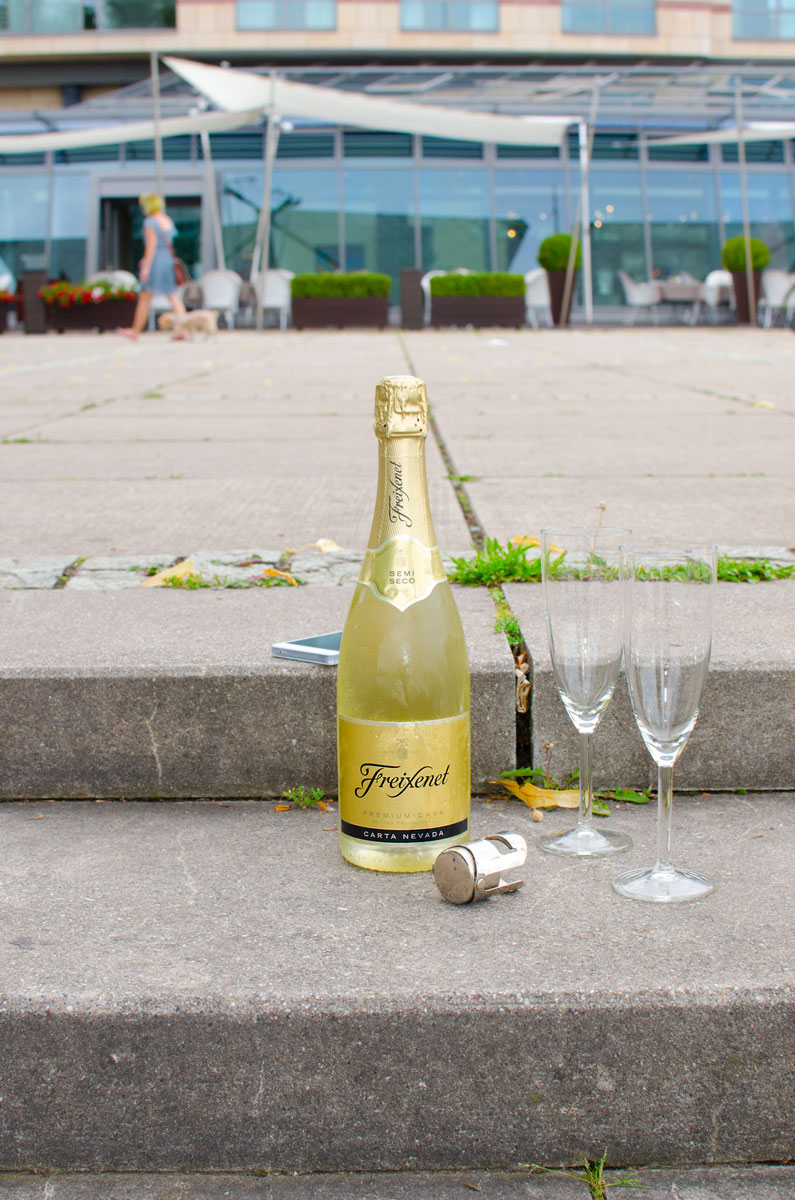 "Ich brauche mal dringend deine Hilfe! Bei meiner Freundin hat ihr kleiner Sohn die Windpocken bekommen und wir wollten doch heute meine Beförderung begießen. Nun stehe ich hier mit Sekt und Gläsern und brauche einfach jemanden, der mit mir anstößt!"
Sein Lächeln ist schön. Die Zähne sind blitzblank weiß und ein Zahn in oberen Reihe schießt etwas quer. Das gefällt dir, Perfektion ist langweilig.
VIVA LA VIDA! AUF DEN SOMMERFLIRT!
Die Flasche Freixenet sieht so herrlich frisch und kühl aus. Wer kann da schon NEIN sagen? Er fährt sich durch die strubbeligen dunkelblonden Haare, die schon erste silberne Strähnen offenbaren.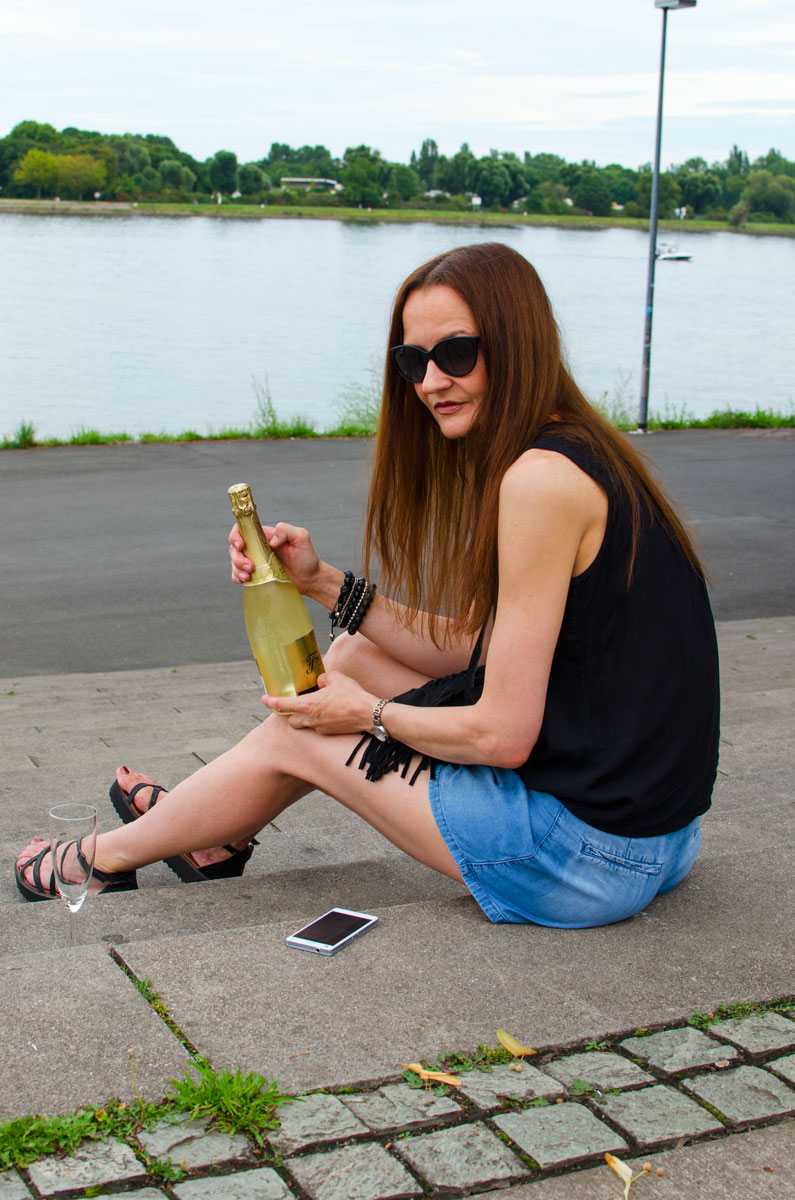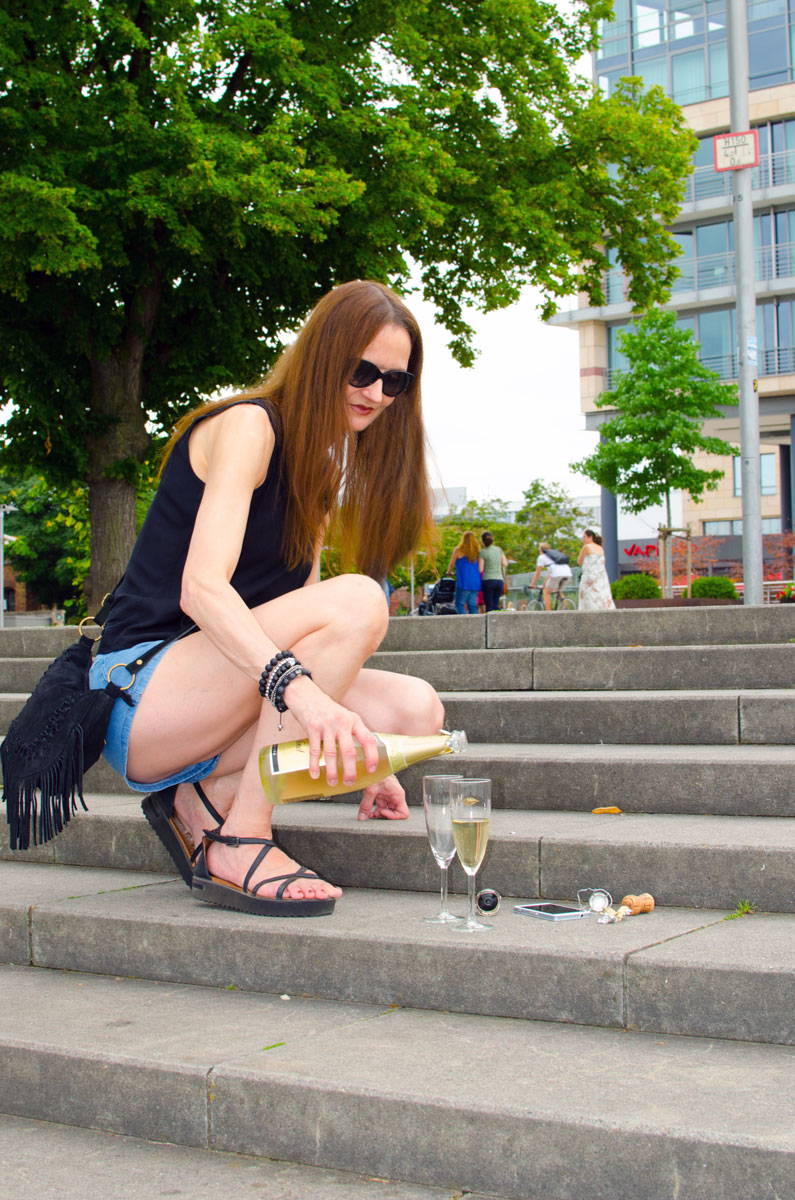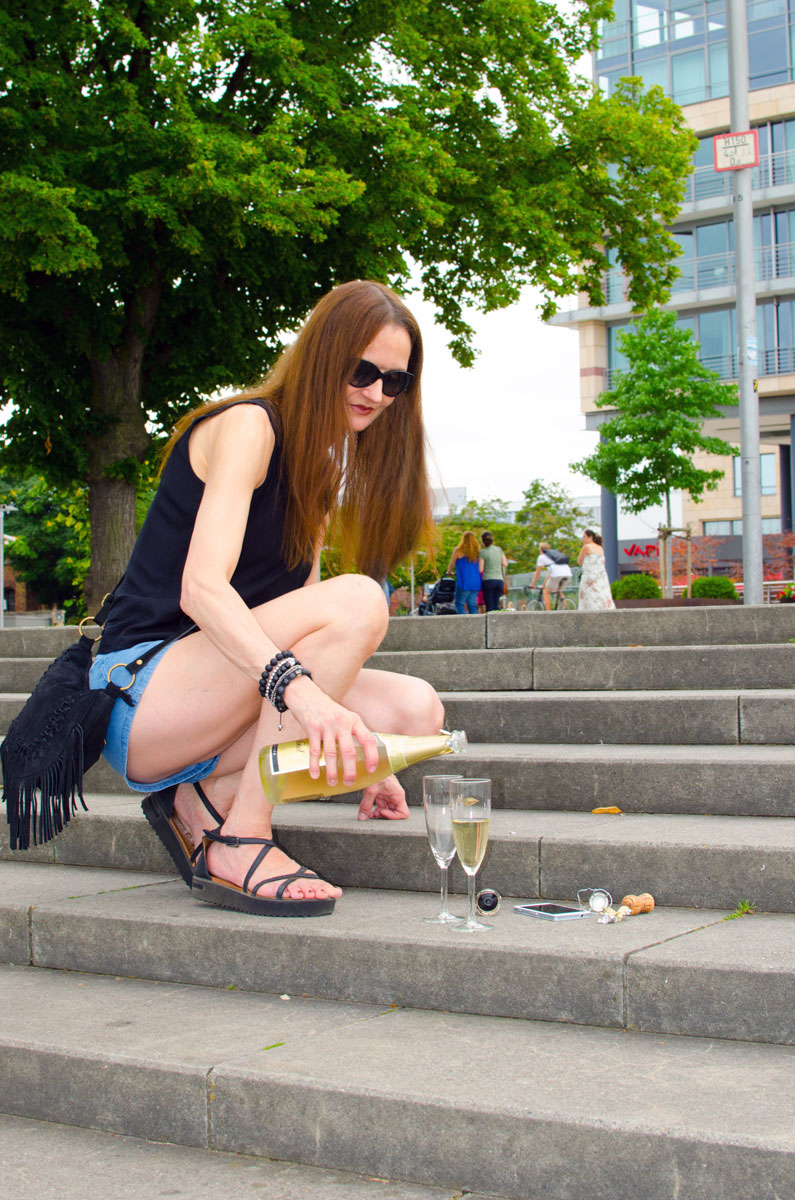 Ihr nippt an dem Sekt und ihr redet… und redet. Längst nicht mehr über Windpocken und auch nicht mehr nur über den herrlichen erfrischenden Freixenet. Du merkst, wie viel Spaß es wieder macht, einfach mal mit jemand anderem zu reden. Wenn er lacht, bilden sich Grübchen. Dies erinnert dich an deine Kindergartenliebe Klaus. Der hatte auch so dichtes Haar und dieses Lächeln. Du warst 4 1/2 Jahre alt, statt Cava gab es Kaba – und ihr wart so verliebt.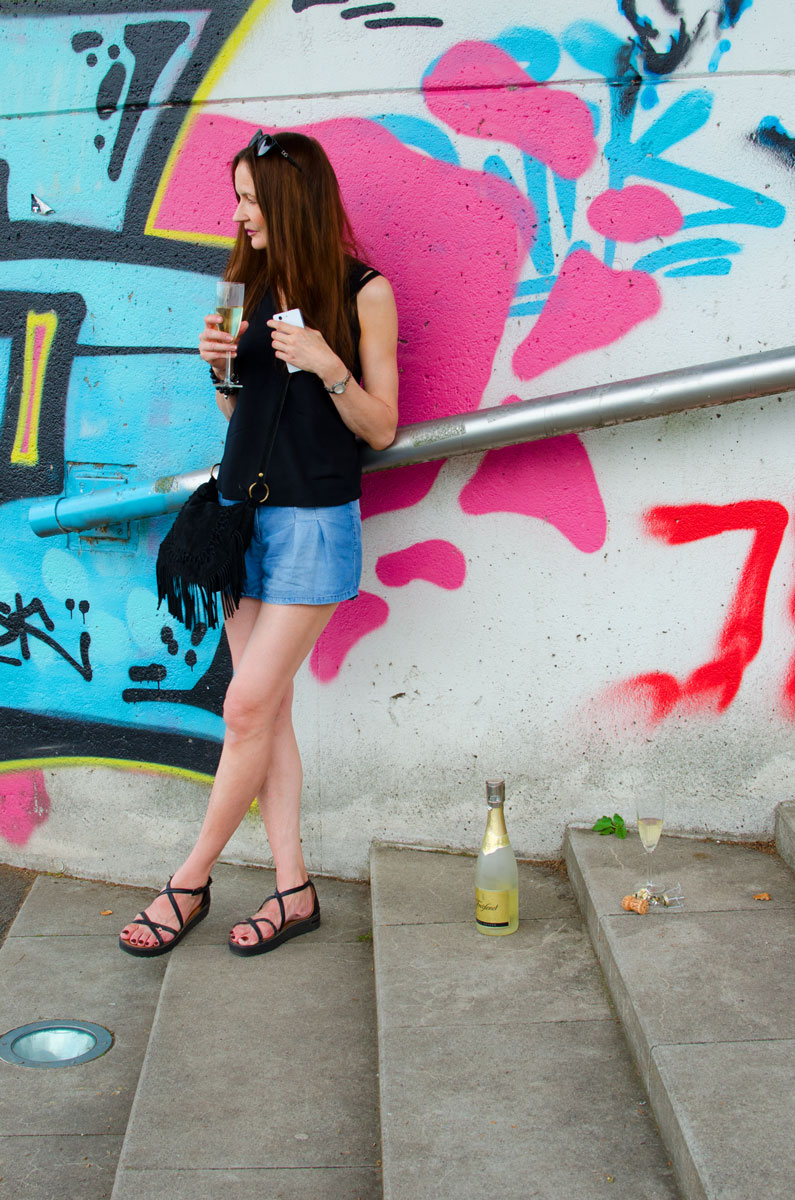 Die Flasche leert sich. Man soll gehen, wenn es am schönsten ist. Du sagst ihm, dass du noch bei deiner Freundin vorbeischauen willst, denn Windpocken können dir nichts mehr anhaben 😉 Du fühlst dich frei, entspannt und ein bisschen berauscht.
SOMMERFLIRT UND NUN?
Bleibt es beim kleinen Sommerflirt oder wird vielleicht sogar mehr daraus? Er strubbelt durch seine Haare und ja… er fragt nach deiner Nummer. Du lächelst glücklich und zückst dein Handy.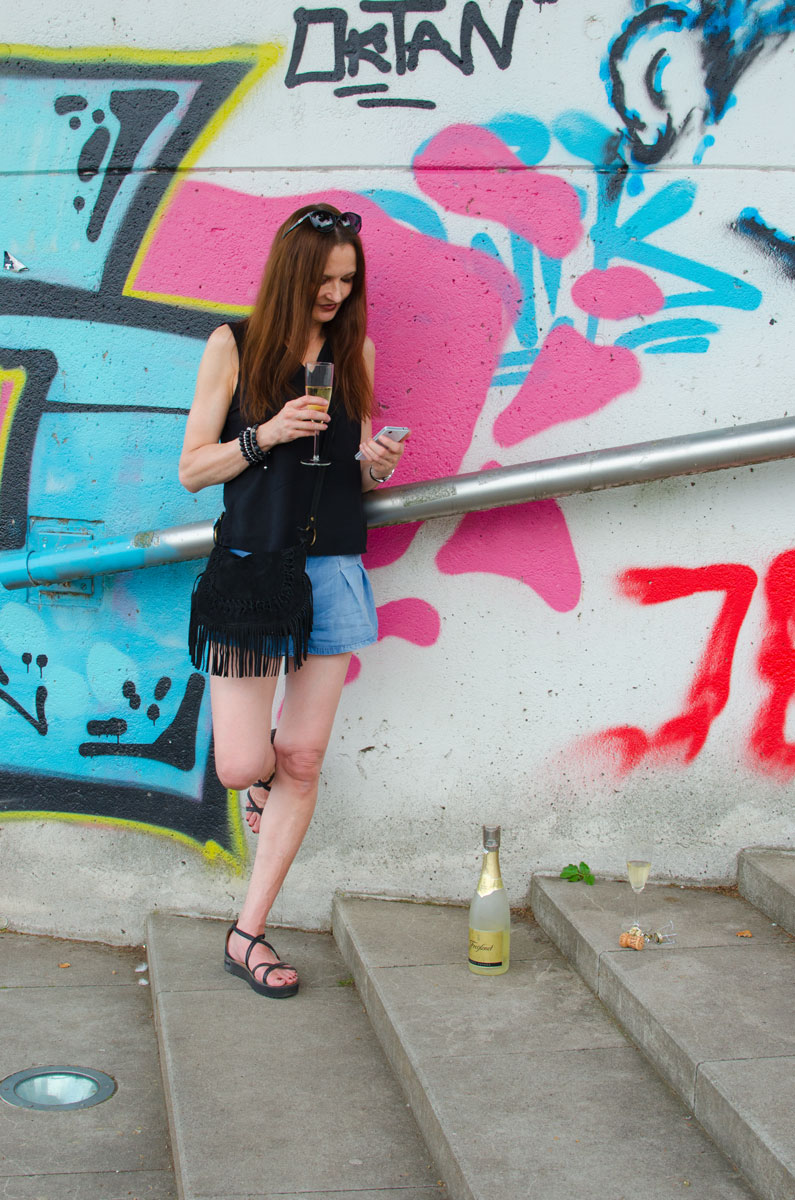 Die Nummer hat er sich verdient. Er hat dich doch gerettet 😀
Zum Abschied gibt es eine kleine Umarmung und prickelnde Wangenküsschen. Du magst seinen Duft, ein bisschen würzig, aber irgendwie auch frisch – trotz der zunehmenden drückenden Schwüle. Es wird sicher bald ein Gewitter geben.
Um ein wunderbares Erlebnis reicher und mit einem breiten Grinsen im Gesicht machst du dich auf den Heimweg. Du läufst ein bisschen schneller, man hört den ersten Donner in der Ferne. Was für ein schöner Abend und was für ein herrlich unbeschwerter Sommerflirt. Ob und wann du ihm wohl sagen wirst, dass es nie Windpocken gegeben hat?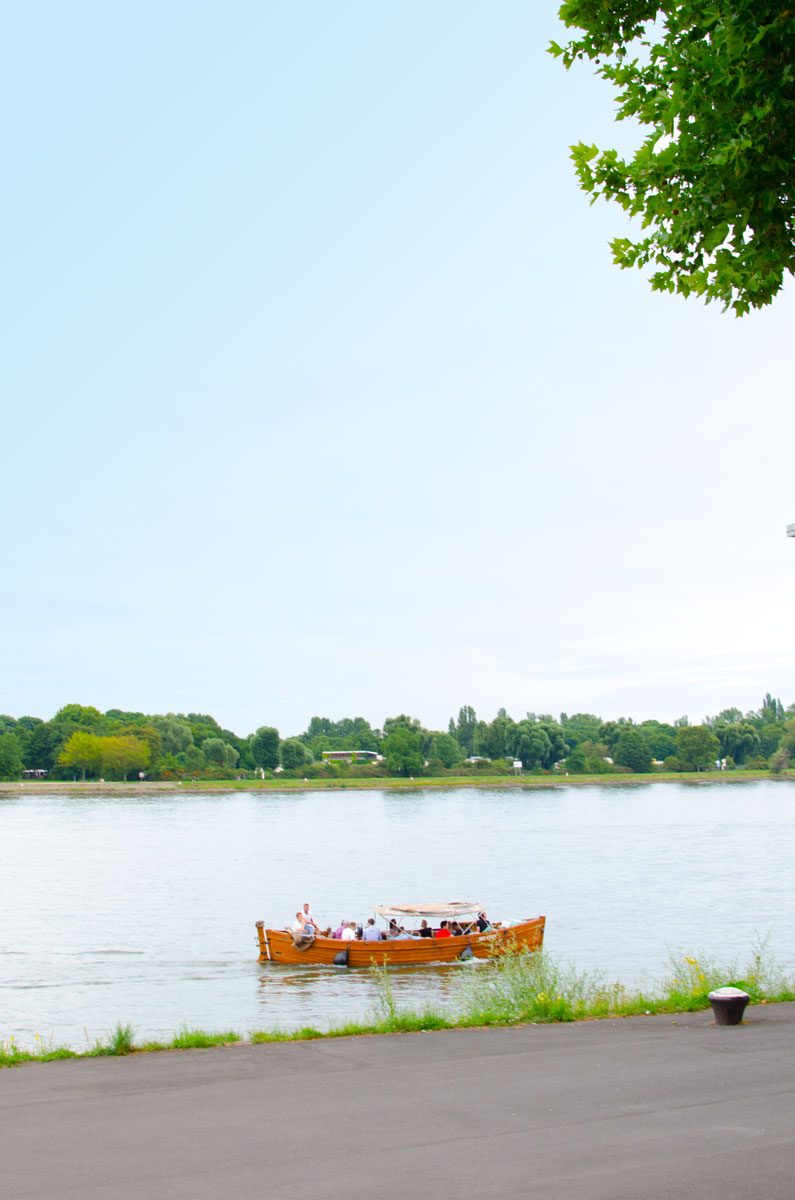 GEWINNSPIEL | GEWINNE 2 FLASCHEN FREIXENET CAVA
Ihr braucht eine Grundausstattung für euren Sommerflirt? Dann verratet mir, was ihr mit den beiden Flaschen machen würdet, z.B. der Single-Freundin schenken, selbst einen Sommerflirt starten, mit dem Menschen trinken, der einst euer großer Sommerflirt war :-)….
Teilnehmen könnt ihr ab  einem Alter von 18Jahren  und bis zum Samstag, den 2. September um 23:59h! Die Gewinneradresse gebe ich zu Versandzwecken weiter, die Flaschen werden direkt durch Freixenet versandt. Alle weiteren Gewinnspielbedingungen findet ihr auf meiner Seite für die Teilnahmebedingungen.
Ich wünsche euch viel Glück!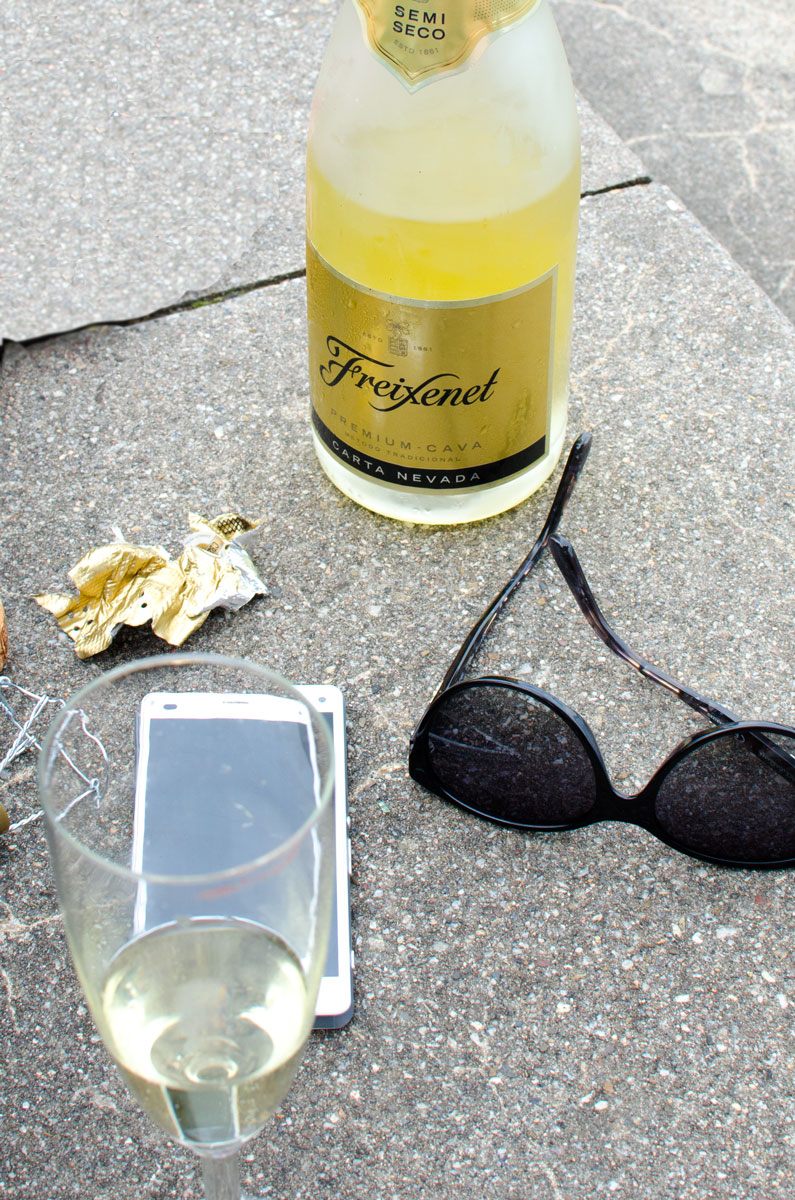 …. to be continued…
Kennt ihr auch eine schöne Geschichte zu einem Sommerflirt? Habt ihr euch schon mal eine Story ausgedacht oder einen Vorwand verwendet, um einen kleinen Flirt zu starten?
Erzählt mir doch mal, was eure witzigste Sommerflirt-Story war. Habt ihr vielleicht sogar auf eine solche Weise euren Partner kennengelernt? Ich freue mich auf eure Geschichten!
Euer stylepeacock
Chris
– in Kooperation mit Freixenet | beinhaltet Werbung  –