HAUPTSTADT BERLIN  | THE PLACE TO BE
Berlin ist derzeit THE PLACE TO BE. Nicht mehr nur national, auch international zieht es vor allem junge Menschen scharenweise in die Metropole an der Spree. Auf den Straßen unserer Hauptstadt hört man mittlerweile mehr Englisch als sonst irgendeine Sprache. Vor allem im Sommer ist dies so, weil dann natürlich die Touristen die Stadt stürmen. Aber eben auch viele, die zuziehen sind Native English Speaker. Schwer angesagt ist Berlin natürlich bei BREXIT- & Trump-Flüchtlingen und bei jungen Israelis. Aber auch "Down Under" bei Australiern und Neuseeländern ist Berlin derzeit DAS Reiseziel, wobei diese eher als Backbacker-Touristen in die Stadt kommen und so manches Mal einfach bleiben.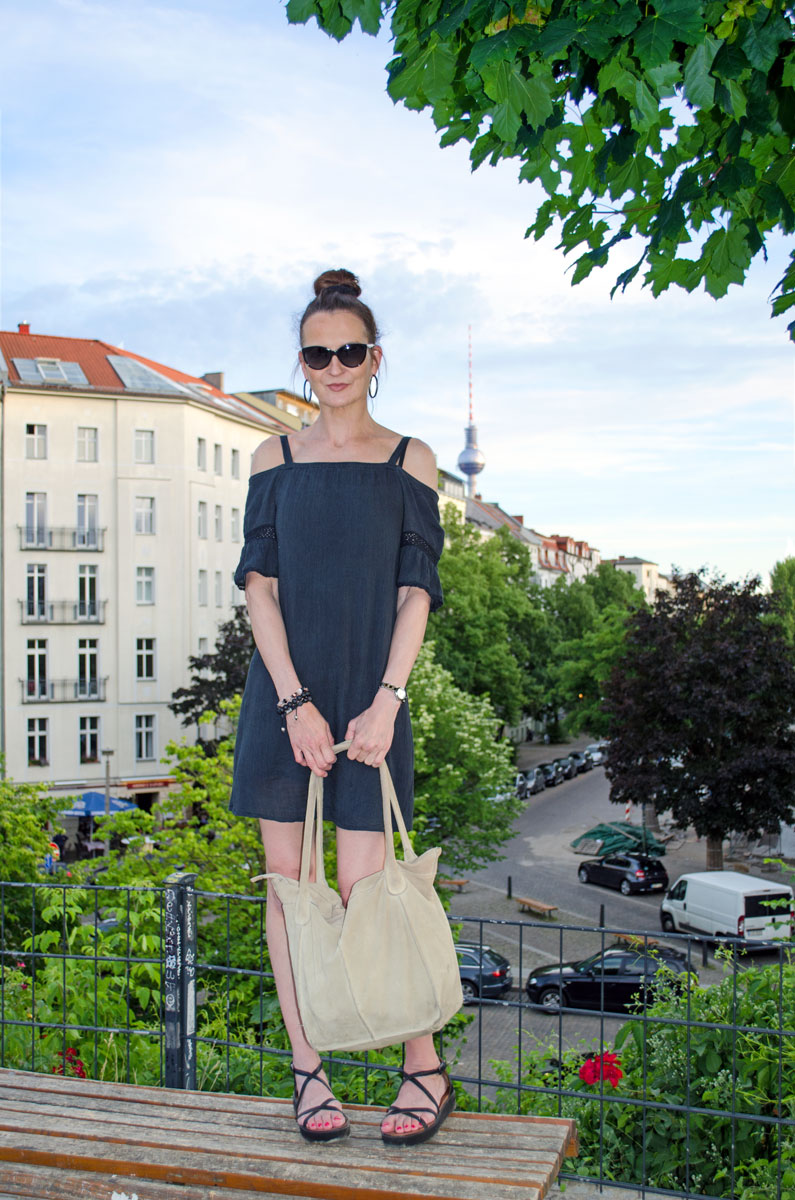 Kaffe OPHELIE Freizeitkleid* | Tamaris Plateau Sandalen* (simular) |  Wildleder-Shopper* (simular) | Dolce&Gabbana Sonnenbrille*
Berlin im Sommer ist verführerisch, die Belastungsprobe kommt mit dem ersten Winter, wenn die Hauptstadt ihre graue Seite zeigt. Die Winter in Berlin sind zumeist bitterkalt, grau und lang. Auch im letzten Sommer hatte ich euch über meine Gedanken zu Berlin im Beitrag "BERLIN & ICH | EINE ON-OFF-BEZIEHUNG" berichtet.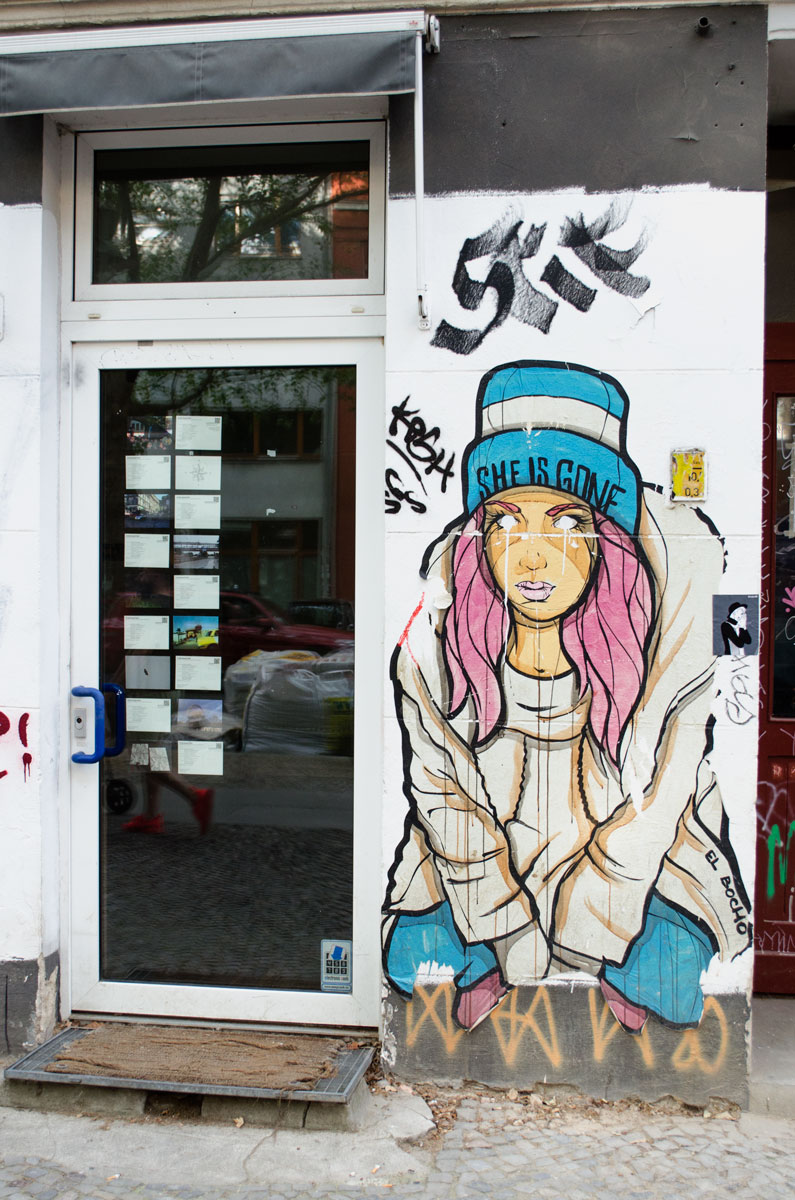 BIG CITY LIFE IN BERLIN
Gerade Blogger zieht es derzeit in die Hauptstadt – verständlicherweise. Hier spielt das Leben und man ist am Puls der Zeit. Es gibt dort die tollsten Locations und es ist die Stadt der Agenturen und Unternehmen der Textil-, Online- & Social-Media-Branche. Wer richtig mitspielen will, kommt nach Berlin, ja, MUSS in die Hauptstadt, wie es scheint.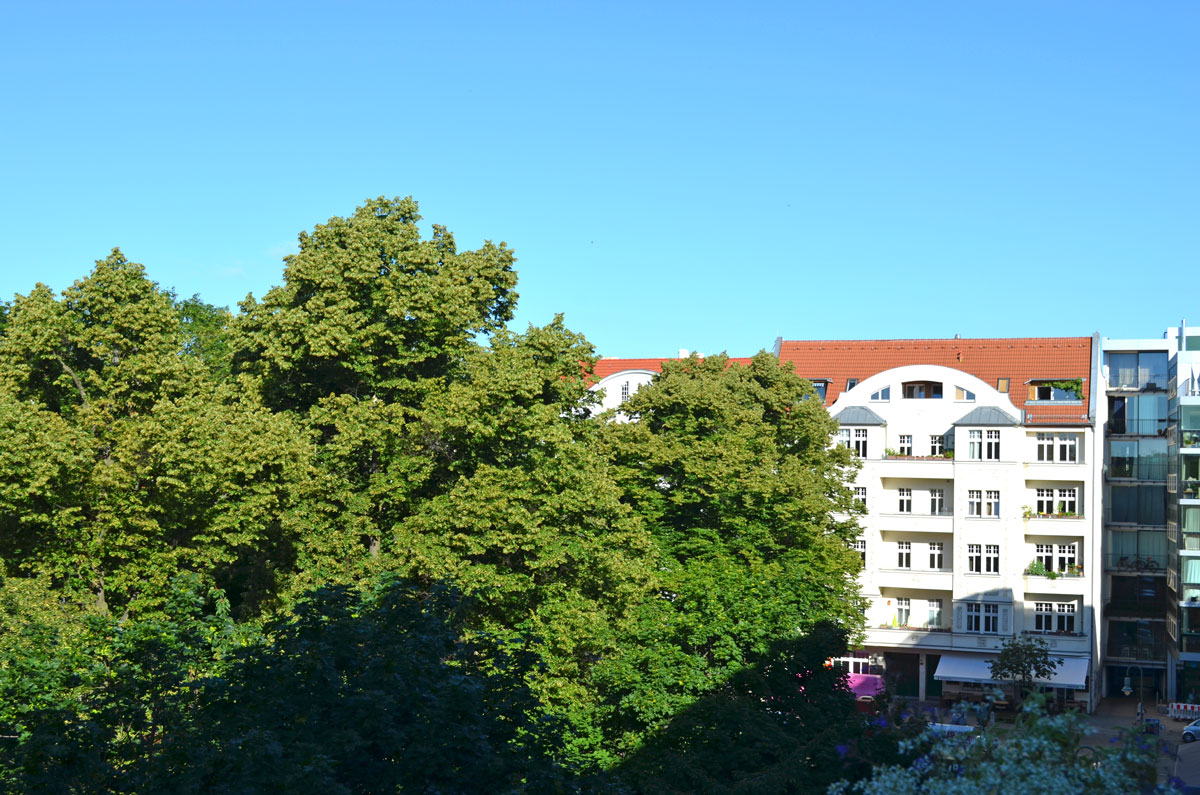 Ich beobachte Berlin schon lange, seit der Wende, kann man sagen. Zu diesem Zeitpunkt ist mein Bruder dorthin gezogen. Damals war noch Bonn Hauptstadt der Bundesrepublik und Ost-Berlin bis zur Wiedervereinigung die Hauptstadt der DDR. Die meisten jungen Menschen, die es heute nach Berlin zieht, sind erst nach "dem Wendepunkt" geboren. Sie kennen die geteilte Stadt gar nicht mehr und die Mauer ist für sie nur Eastside Gallery oder Touristensouvenir in Bruchstückchen. Getrennte Stadt? Insel im Osten? Das ist Wissen aus dem Schulunterricht, aber nicht die eigene Geschichte.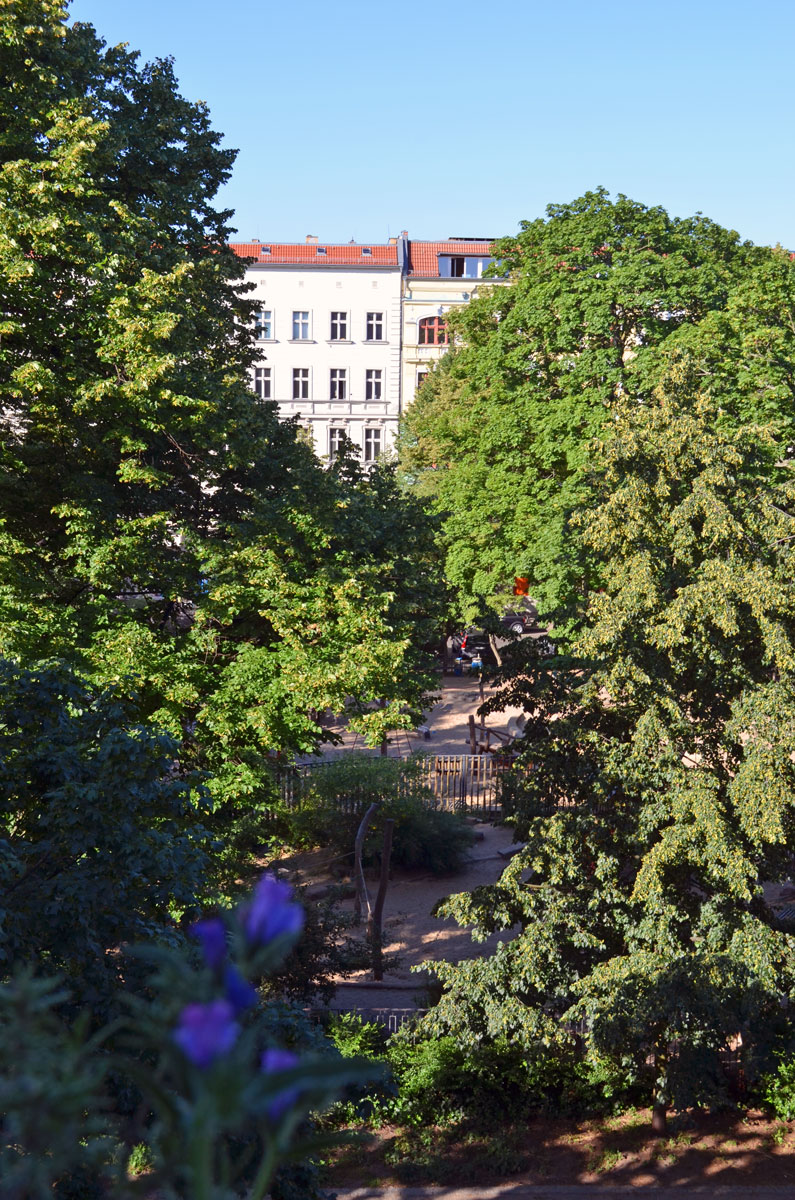 Ich habe Berlin beobachtet,Trends kommen und gehen sehen und mir angeschaut, wie eine Stadt zusammenwächst, alte neue Hauptstadt wird die Mauerreste der Teilung verschwinden. Nach der Wende nach Berlin zu kommen, war wahnsinnig aufregend. Es war ein echtes Abenteuer und für flexible junge Leute ein oft noch eher preiswertes Vergnügen – wenn man nicht viele Ansprüche hatte.
BERLIN |  EIN TEURES PFLASTER?
Die oftmals lange unsanierten Wohnungen im Ostteil der Hauptstadt der DDR waren nach der Wende für "Wessis" unglaublich günstig, entsprachen aber natürlich nicht den gewohnten westlichen Standards. Wohnungen ohne eigene Bäder, Toiletten in Zwischenetagen, Kohleöfen, undichte Fenster, uralte sanitäre Ausstattungen waren die Regel.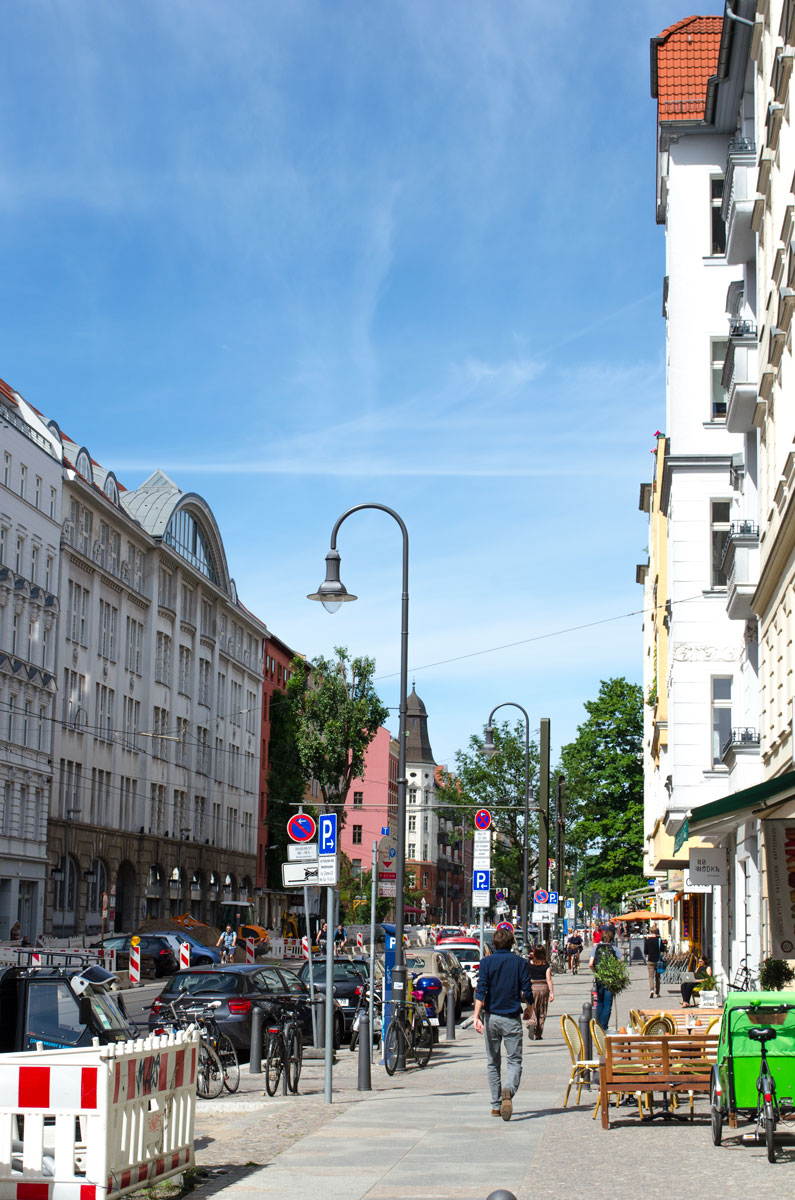 PRENZLAUER BERG | POLIERTE PERLE
Der "Prenzelberg" mit seinen zahlreichen noch existierenden Bauten aus der Gründerzeit wurde nach der Wende schnell zum Inviertel der jungen Leute, die es dann nach Berlin zog. Die Investoren zogen schnell nach und entdeckten den Glanz unter den maroden Fassaden der zahlreichen Altbauten.
Heute ist der Prenzelberg durchgestylt und durchsaniert. Die damals neuen Bewohner nach der Wende, die sich das Gebiet heute noch leisten können, sind nun "Best Ager" und bald Rentner. Es ist ein Viertel der veganen Spätgebärenden mit schicken Kinderwagen und einem etablierten Öko-Lebensstil auf hohem Niveau geworden. Kitas mit gehobenem Alternativ-Flair und pädagogischem Anspruch findet man an jeder Ecke.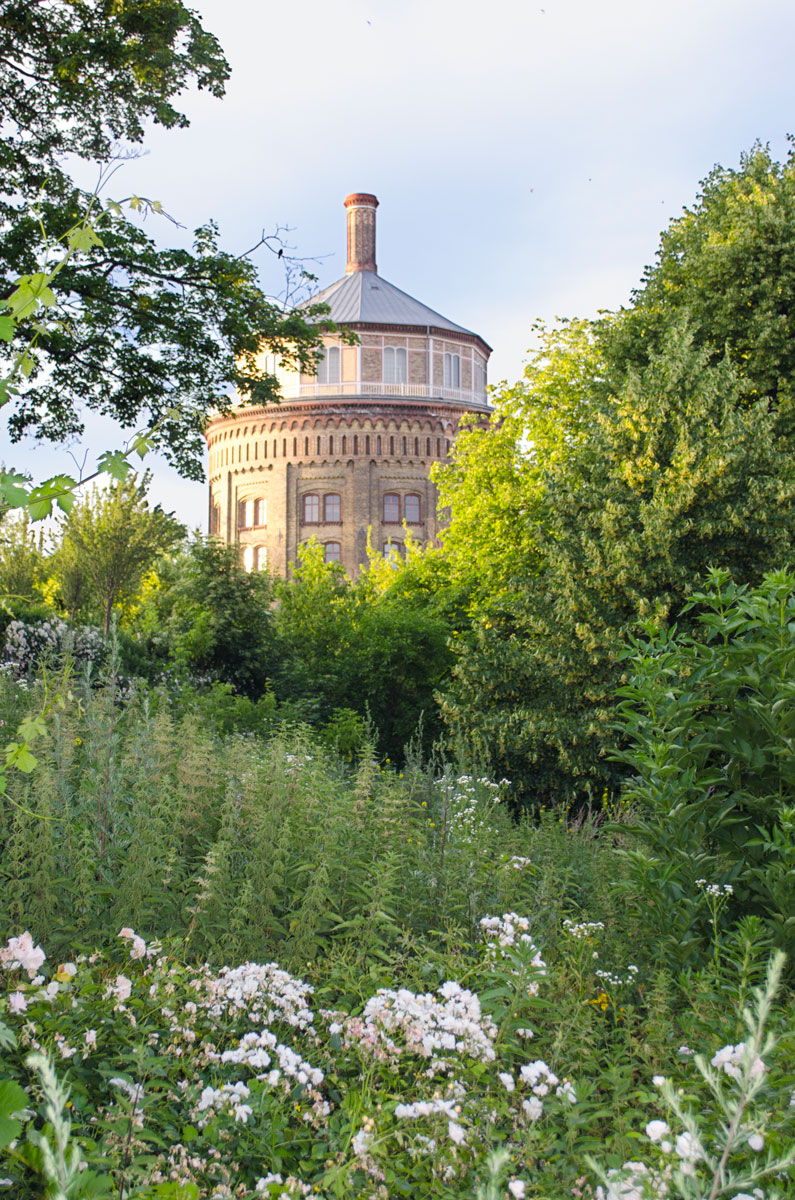 Wunderschön, absolute Bestlage – und glücklich kann der sein, der noch in einer Mietpreis gebundenen Wohnung lebt. Zweifellos immer noch wunderschön ist der Kiez am Prenzlauer Berg mit seinen vielen grünen Flächen, der zentralen Lage und der tollen Infrastruktur. Aber eben auch nahezu unbezahlbar für Neu-Berliner und im Sommer wimmelt es von Touristen.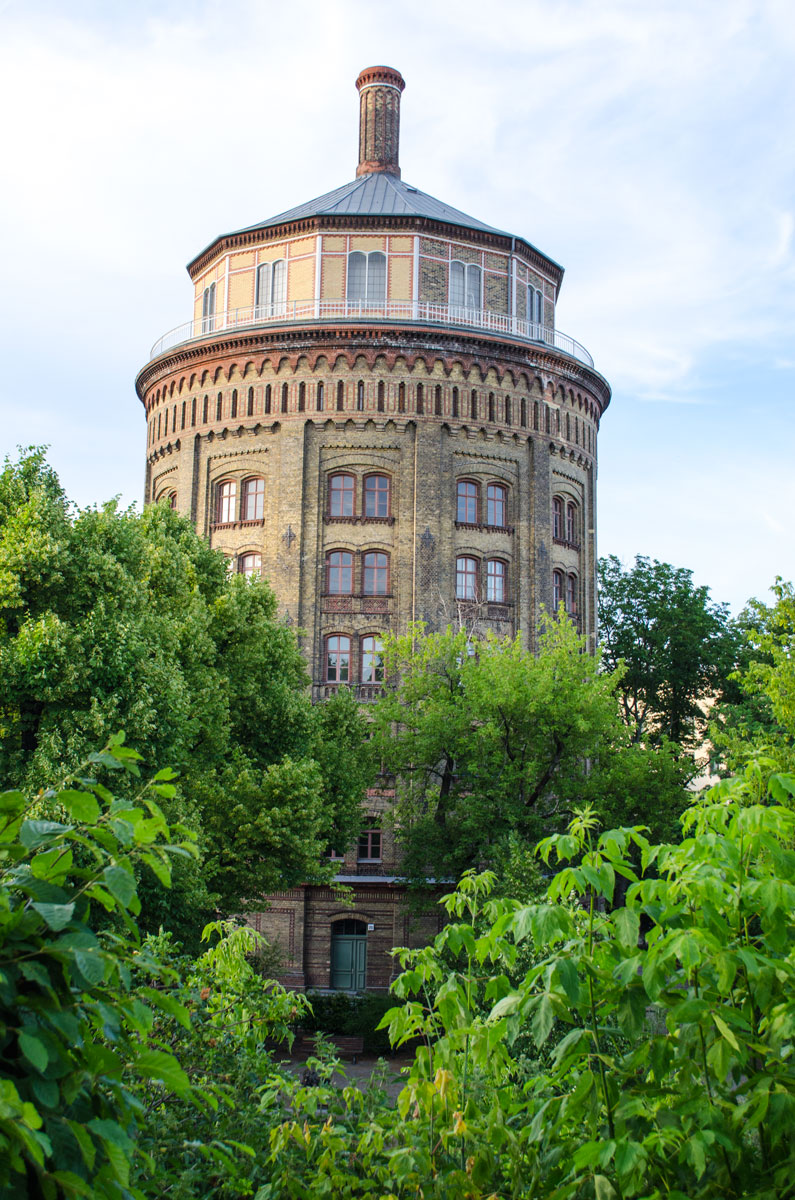 BIER- & MIETPREISE IN DER HAUPSTADT
Entsprechend der Entwicklung Berlins sind die Preise in der Gastronomie gestiegen. Nicht unbedingt teurer als in anderen deutsche Großstädten, aber deutlich hochpreisiger als früher. Man muss auch bedenken, dass ein Bier heute das gleiche kostet wie in Frankfurt oder Düsseldorf, aber nicht das gleiche verdient wird. Berlin ist keine Stadt der großen Gehälter und zunehmend mehr muss vom schwer verdienten Geld in die Unterkunft gesteckt werden.
In den ersten Jahren nach der Wende war auch am Prenzlauer Berg für westliche Verhältnisse alles unglaublich günstig. Für ehemalige Ostbewohner war dies sicherlich nicht so, weder die steigenden Miet- noch Bierpreise. Viele mussten den Bezirk verlassen.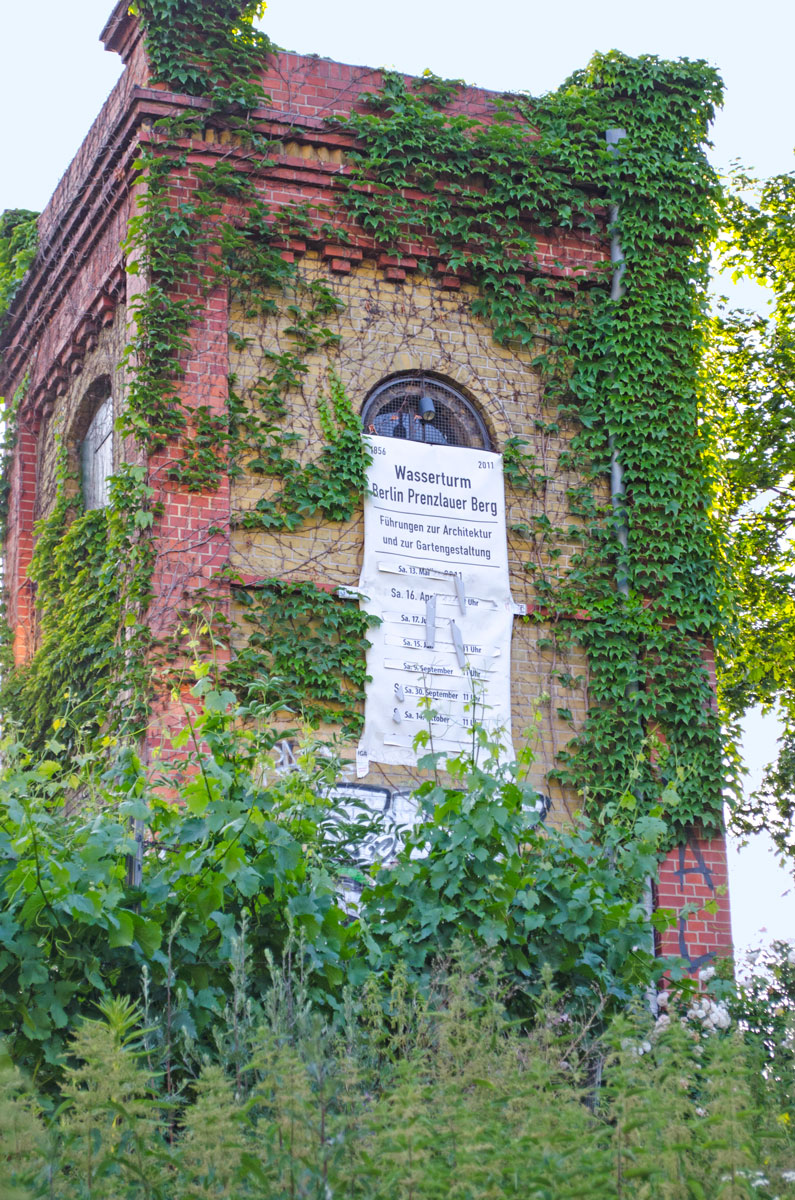 Die neue Szene wandert und breitet sich aus. Nach dem Prenzelberg und Kreuzberg war es Neu-Kölln, dann wurde Friedrichshain das In-Viertel. Die Gentrifizierung zieht wie ein Geist durch die Kieze und wer neu hinzukommt, muss nun nach bezahlbaren Alternativen suchen.
DER HIPSTER VON KÖPENICK
Weniger Hundekot, weniger Party, aber viel Grün und schöne Bauten bietet Köpenick. Die Hipster zieht es nun aus der Innenstadt nach Köpenick und Treptow. Es wird sich sowieso wieder mehr auf Beruf und Familie konzentriert und weniger Party gefeiert oder demonstriert, scheint es. Die heutigen 20-30jährigen haben ein neues Biedermeier eingeläutet. Die Generation Scheidungskinder heiratet oft wieder sehr früh. Die jungen Paare werden, ob mit oder ohne Trauschein, wieder bewusst deutlich früher Eltern. Der Prenzelberg gehört den 40+ Mamis, Köpenick den Hipster-Pärchen mit Vollbart-Papi.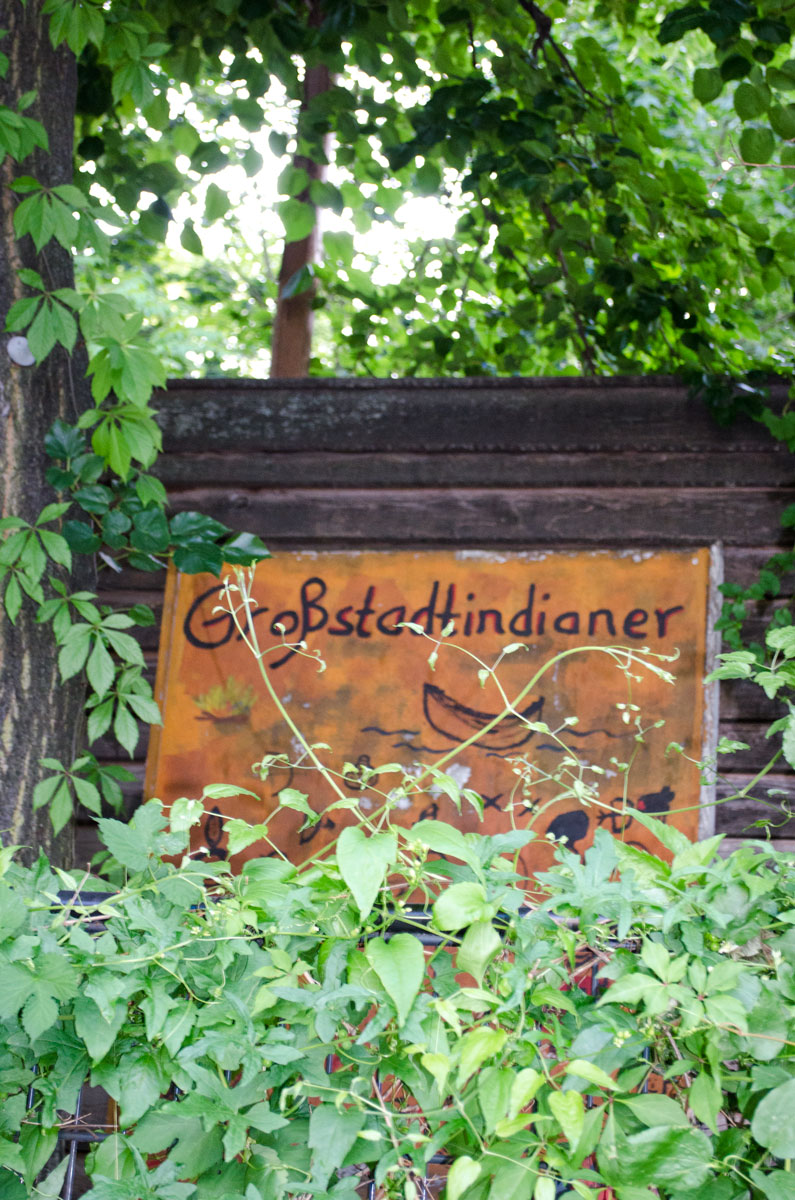 Über Hipster-Impressionnen aus Berlin hatte ich euch bereits in meinem Beitrag "IMPRESSIONS OF A BEARDED CITY | TRIP TO BERLIN" berichtet.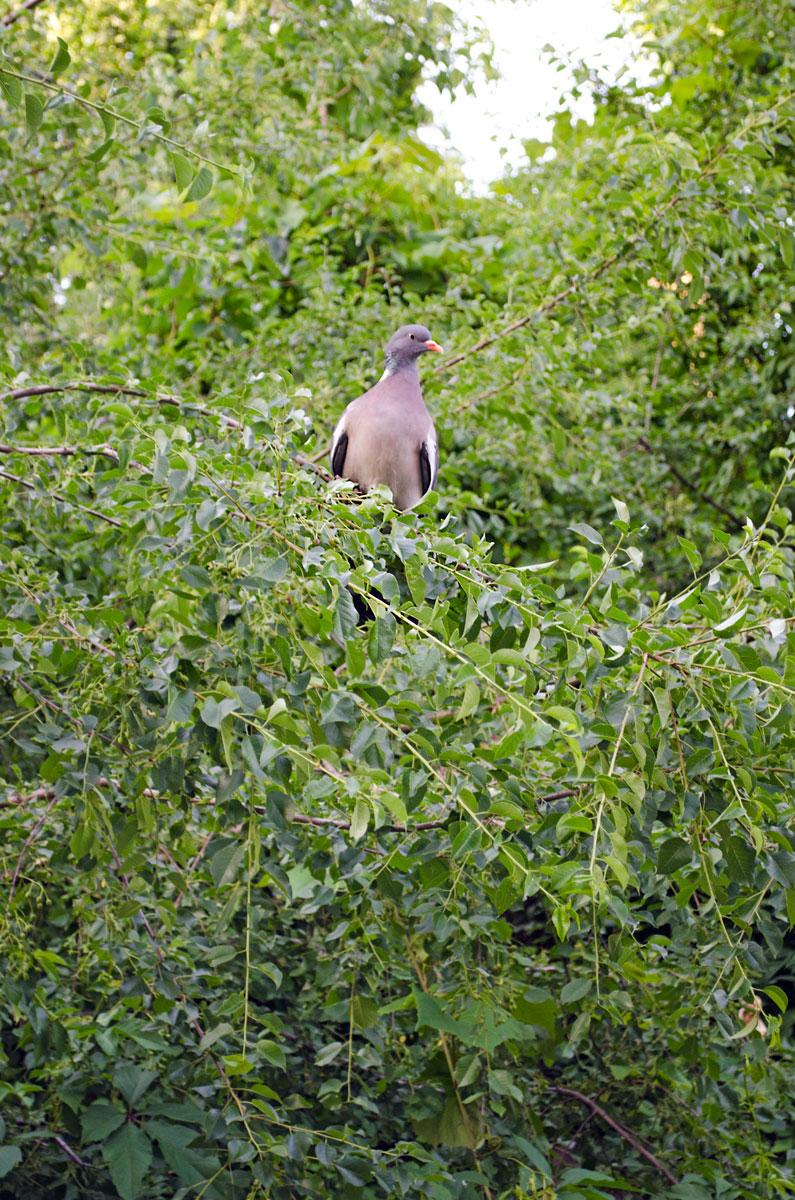 DU WILLST NACH BERLIN? DAS MUSST DU WISSEN!
Dich zieht es nach Berlin? Gerade jungen Leuten kann man nur sagen, ja, why not? Auch wenn es teurer geworden ist, so ist es derzeit einfach "THE PLACE TO BE" ! Warum eine solche Entscheidung mit 40 oder 50 oftmals schwieriger wird, darauf gehe ich in einem weiteren Post später ein. Hier nun Tipps für einen Umzug in die Hauptstadt:
Nimm dir Zeit und informiere dich online über die diversen Kieze. Studiere die Zusammenstellung der Bevölkerung und achte auf die Infrastuktur. Fahre am besten ein paar Mal nach Berlin und schaue dir unterschiedliche Stadtteile an. Gehe auch in solche weiter außerhalb – wie eben Köpenick, Treptow und Adlershof.
Suche nach schönen Ecken in weniger beliebten Kiezen, gerade wenn das Budget eher knapp ist, denn fast alle Stadtteile haben auch attraktive Ecken.
Achte auf die Flugschneise! Vielleicht macht ja eines Tages tatsächlich der neue Hauptstadt-Flughafen auf und Tegel schließt, aber bis dahin brausen die Flieger weiter über Teile von Spandau, Wedding, Reinickendorf und Pankow. HIER FINDEST DU EIN FLUGKARTE, bei der du genau sehen kannst, ob eine mögliche Traumwohnung im Fluglärmareal liegt.
Kennst du Berlin auch im Winter? Die Winter in Berlin sind kalt und lang. Wenn du als Frau alleine nach Berlin ziehst, checke, wie dein Heimweg im Winter im Dunklen sein wird, ehe du einen Mietvertrag unterschreibst. Fast immer liegt die nächste Haltestelle nicht fern, aber eben nicht immer.
Suche schon im Vorfeld Kontakte über Facebook-Gruppen, entfernte Bekannte und Verwandte…
Plane dein Budget. Deine erste neue Bleibe ist vielleicht noch nicht DEIN Traum. Dann solltest du noch etwas Geld für einen weiteren Umzug in der Hand haben oder flüssig machen können, z.B. für Makler, Kaution… Rechne Fixkosten zusammen, auch ein Monatsticket für den Nahverkehr, denn das wirst du vermutlich brauchen, es sei denn, du hast ein Semesterticket als Student. Denke an ein Budget für Freizeitaktivitäten. Eine große Stadt bietet viel – und kostet viel. Kulturaktivitäten und Ausgehen können schnell ein ordentliches Budget verschlingen.
Nebenjob gesucht? Als Student, Freiberufler oder Kleinverdiener bietet ein Nebenjob eine zusätzliche Absicherung oder ist vielleicht auch einfach notwendig. Außerdem ist er toll, um Kontakte zu knüpfen. Doch viele Jobs in Berlin sind echt schlecht bezahlt. Denke nicht nur an Bedienen, Putzen und Verkauf! Fernsehsender, Agenturen, Kurierdienste, Aushilfslehrer in Sprach- oder Musikschulen (z.B. für adäquate Studenten).. Schau dich um! Je spezifischer auf deine Skills angepasst, desto besser ist in der Regel der Stundensatz. Bedienen kann (fast) jeder, Spanisch- oder Latein-Nachhilfe geben wenige.
Sei vorbereitet, geduldig und mache Abstriche. Derzeit ist die Wohnlage in Berlin wirklich kein Spaß. Üblich sind riesige Schlangen bei Wohnungsbesichtigungen und des geht hin bis hin zu dreisten Abzockern, die Geld für das Anschauen der Wohnung möchten (bitte nicht zahlen, sondern melden!).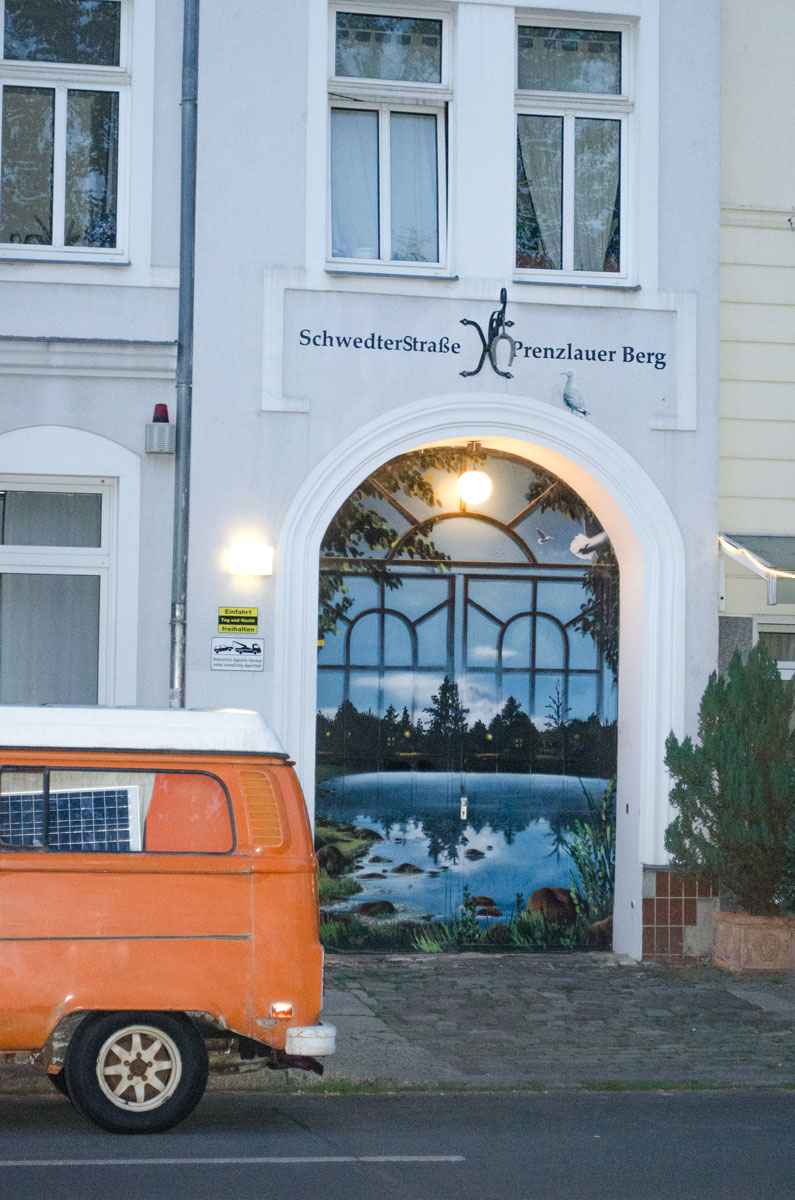 WOHNUNG FINDEN LEICHT(ER) GEMACHT
Studiere neben Online-Portalen auch die eBay-Kleinanzeigen und die Tageszeitungen oder Stadtmagazine! Auch wenn du nicht vor Ort bist, bekommst du Berliner Tageszeitungen an jedem größeren Bahnhof. Hänge in Berlin Zettel aus, schalte Suchanzeigen und aktiviere alle möglichen Kanäle.
Wenn du  beruflich nach Berlin ziehst oder einen neuen Job dort anfängst, hilft vielleicht dein (neuer) Arbeitgeber.
Schau dich an den Hochschulen oder auch in Fernsehsendern und Supermärkten und allerlei Einrichtungen an schwarzen Brettern nach Angeboten um. Dort gehen oft gute Wohnungen unter der Hand weg und erscheinen gar nicht erst in Anzeigen.
Versuche so viele Wohnungen wie möglich an einem Tag oder Wochenende zu besichtigen. Das gibt frische Vergleichseindrücke hintereinander und erhöht die Chancen. Bequeme Schuhe anziehen, denn es werden viele Treppen abzulaufen sein.
Kaufe dir für den Besichtigungsmarathon ein Tagesticket der BVG (A/B) und achte darauf, wie lange du zur jeweiligen Adresse unterwegs bist.
Lass sich nicht blenden und überrumpeln! Achte auch im Winter darauf, ob die Wohnung den (gewünschten) Balkon hat. und im Sommer darauf, wie in der kalten Jahreszeit dann geheizt wird – und ob die Fenster etwas taugen. Schau dir auch das Treppenhaus und den Hinterhof an. Nicht den Keller vergessen, Stauraum braucht man fast immer.Gibt es einen? Ist er feucht und modrig?
Kläre alle Zusatzfaktoren und -kosten, damit es beim möglichen Unterschreiben keine Überraschungen gibt (Abstand, Kaution und Dauer des Mietvertrags, Renovierungspflichten…)
Haustierfrage ggf. rechtzeitig klären!
Habe all deine Papiere zusammen – sonst hast du erst gar keine Chance!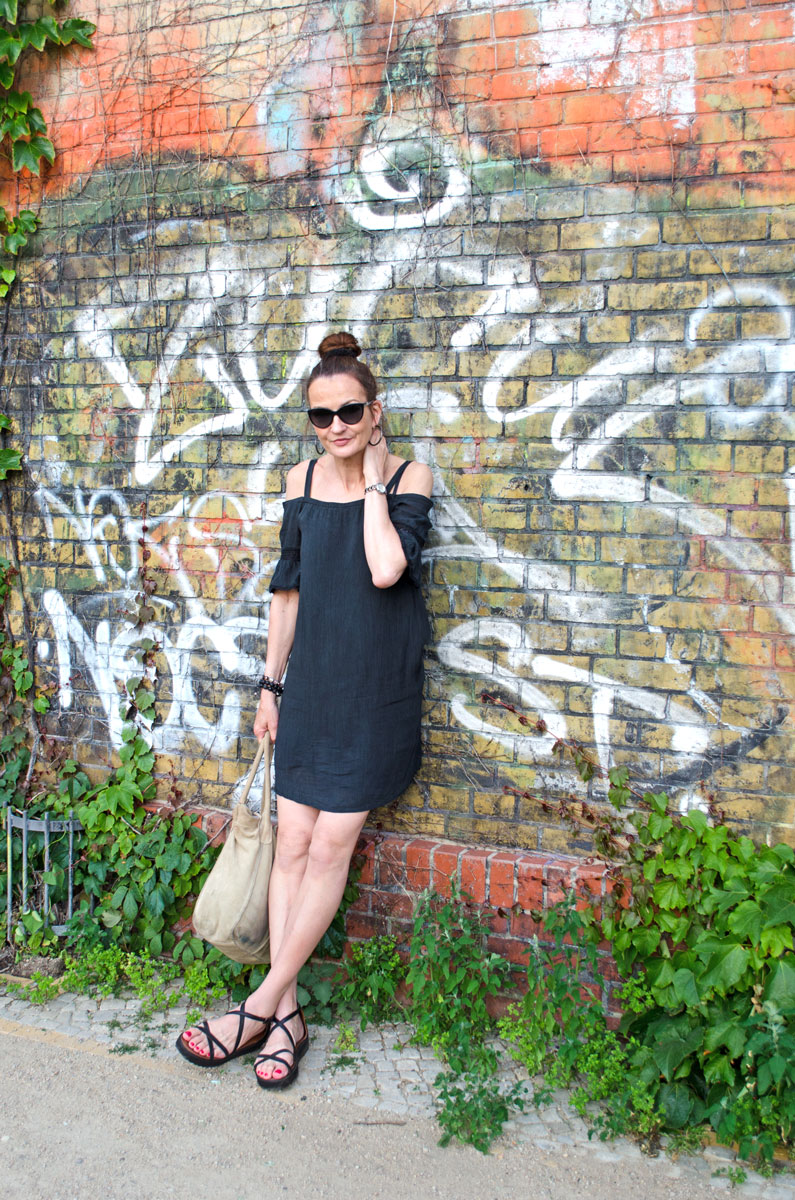 PAPIERE FÜR DIE WOHNUNGSSUCHE IN BERLIN
Dies sind die Unterlagen, die du in der Regel heutzutage schon bei der Besichtigung beisammen haben musst. Wenn etwas fehlt, kann dies schon der Ausschlussgrund sein.
Beidseitige Ausweiskopie (Personalausweis oder Pass)
Bestätigung der Mietschuldenfreiheit vom derzeitigen Vermieter oder Bestätigung der Eltern, dass dies derzeit der Wohnsitz ist.
eine Schufa-Auskunft (nach §34 BDSG)
die letzten 3 Gehaltsnachweise und ggf, neuer Arbeitsvertrag
Als Student:/Azubi, bzw.ohne ausreichendes eigenes Einkommen brauchst du zusätzlich:
Elternbürgschaft für Mietzahlung
Bafög-, Kindergeld oder Wohngeld-Nachweis
ggf. Gehaltsnachweise der Eltern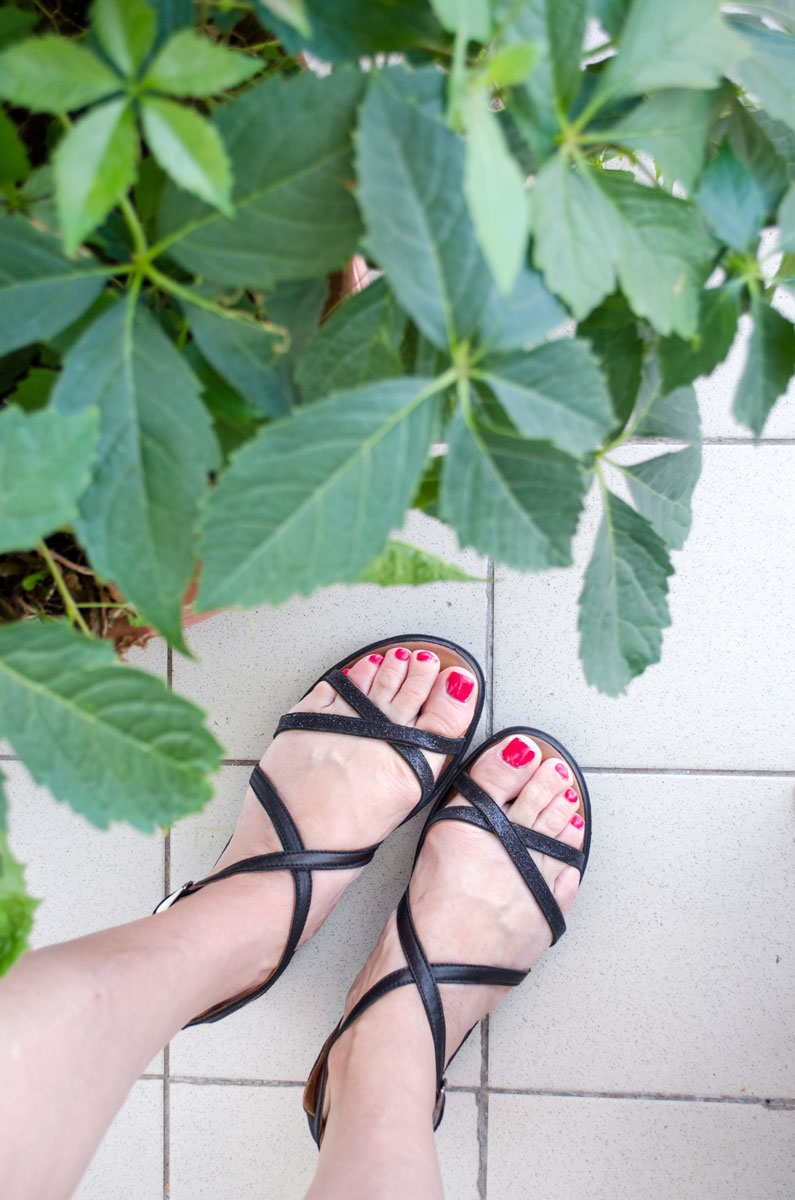 WOHNUNG GEFUNDEN? | PAPIERKRIEG 2. RUNDE
De amtliche Ummeldefrist beträgt zwei Wochen Zeit und danach droht bereits ein Bußgeld. Entweder kann man beim zuständigen Bürgeramt frühzeitig einen Termin vereinbaren, aber dies kann bis zu 4 Wochen dauern – oder man sollte mindestens eine Stunde vor Öffnung anstehen, um noch eine Nummer zu erhalten. Benötigt werden:

Personalausweis oder Pass
eine Personenstandsurkunde
das ausgefüllte Anmeldeformular (gibt es auch dort),
ggf. neuer Mietvertrag

Telefon und Internet ummelden oder wechseln und neu beantragen.
Hast du bereits Anschlüsse, sind diese nicht in jedem Fall durch einen Umzug kündbar, es sei denn, dein Anbieter stellt in Berlin keine Versorgung. Und leider dauern auch Umzüge von Telefon und Internet oft lange und gehen nicht immer reibungslos. Gerade als Blogger und wenn man das Internet dringend braucht, vorübergehende Alternativen einplanen, z.B. mehr Datenvolumen über Handy, AldiTalk o.ä….
Strom, Wasser und Gas anmelden/ummelden. Das geht heutzutage fast immer online. Zählerstände der alten und neuen Wohnung UNBEDINGT notieren und am besten (mit Datumsbeweis) fotografieren!
Für KITA, Schul-Anmeldung etc für Nachwuchs sorgen.
Hund anmelden/ummelden (beim Finanzamt per E-Mail).
Der KFZ Stelle die neue Adresse mitteilen (Ummeldung nicht mehr erforderlich)
GEZ an- bzw. ummelden!
Ev. ein neues Konto vor Ort eröffnen und Banken, Krankenversicherung etc. vom Umzug informieren.
Als Selbständiger Geschäftspartner, bzw. bestehenden Arbeitgeber als Angestellter benachrichtigen.
Vereine, Fitnessstudio etc ummelden/abmelden oder neu buchen.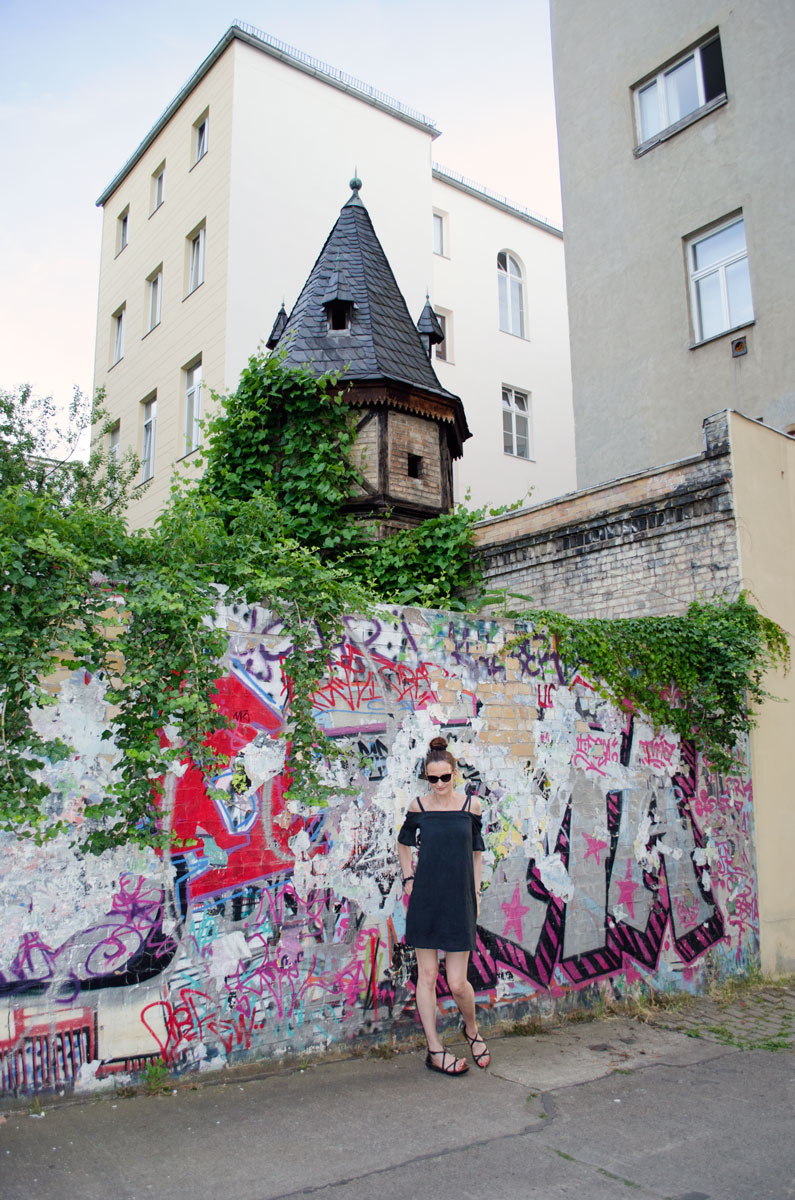 UPDATE: ICH WERDE (KEIN) BERLINER
Ja, ich habe meine Traumwohnung gefunden und ab Sommer dort leben. Aber ich werde nun gar kein Berliner und dennoch glücklich! Erfahrt hier in meinem neuen Beitrag "TRAUMWOHNUNG GEFUNDEN: ICH WERDE (KEIN) BERLINER" mehr dazu!
ON THE WAY? ZIEHT ES DICH IN DIE HAUPTSTADT?
Juckt es dich schon in den Fingern und kribbelt es in den Fußsohlen? Möchtest du nach Berlin ziehen? Oder bist du Alt- oder Neu-Berliner und hast noch ein paar tolle Tipps für zukünftige Hauptstadtbewohner?
Ich freue mich auf eure Kommentare und Meinungen!
Euer stylepeacock
Chris
PS: Ein wirklich absurdes Erlebnis hatte ich beim Besuch der Glossycon in Berlin, zu der ich eigentlich VIP-Tickets bekommen sollte und von der Glossybox eingeladen war. Lest nun hier, was dann passiert ist und warum der Tag nicht wirklich gelungen war: OUTSIDE INSIDE GLOSSYCON | ZAUNGAST DER GLOSSYBOX.
– *beinhaltet Affiliatelinks –