[beinhaltet affiliate links]
WINTER-BLUES UND NUN?
Die wunderbare Caren von TEST UND LIEBE hat zur Blogparade aufgerufen und auf den letzten Drücker schaffe ich es noch teilzunehmen 🙂 Ein spannendes Thema ist das, denn ich bin ein Mensch, der sowieso der Depression als dem Überschwang näher ist. Bei mir rennt der Winter-Blues offene Türen ein. Ein böser Geselle ist er und lauert einem in dunklen Ecken auf. Er schleicht mit dir heimlich abends ins Haus und hat immer trübe Gedanken im Gepäck.
MEINE TIPPS GEGEN DEN WINTER-BLUES
Dem Winter-Blues muss man bewusst entgegentreten, damit er sich nicht im Zuhause und dem eigenen Kopf breit macht. Hier kommen meine kleinen Tricks, mit denen ich dem hartnäckigen Miesmacher so gut wie möglich ein Schnippchen schlage. Denn eigentlich ist der Winterblues gar nicht so mutig und mächtig. Viele Dinge fürchtet er und man muss nur wissen, welche es sind.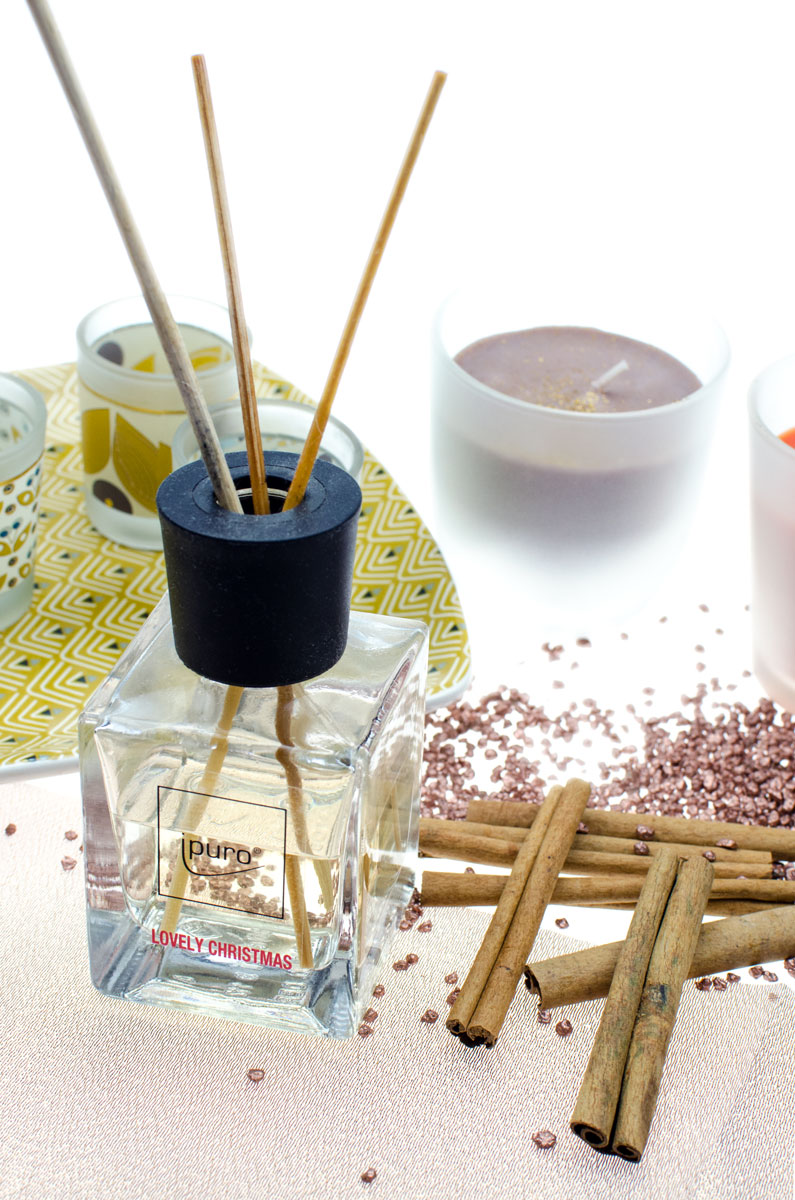 MIT LICHT DEM WINTER-BLUES ANGST MACHEN
Der Winter-Blues fürchtet vor allem eines: das Licht! Am besten ist es jeden Tag zumindest einen kleinen Spaziergang zu machen. Selbst bei trüben Wetter bekommt man noch mehr Helligkeit ab als in einer dunklen Wohnung. Lauft einfach eine kleine Strecke um den Block, atmet tief durch und schaut in die Ferne und auch mal in  den Himmel. Das Gefühl von Weite ist gut für die Seele.
DEN WINTER-BLUES INS WASSER JAGEN
Vor dem Anblick schöner Gewässer fürchtet sich der Winter-Blues auch. Wenn er hartnäckig an euch klebt, geht zum Wasser. Das große Los hat natürlich gezogen, wer am Meer lebt. Nichts klärt die Gedanken mehr als ein Spaziergang am herbstlichen Strand. Aber auch an den Fluss gehen oder an einen See einfach auf das Wasser schauen, befreit vom düsteren Begleiter, denn er kann den Anblick von Wasser einfach gar nicht ausstehen.
DEN WINTER-BLUES WEGLÄCHELN
Lächeln ist der Albtraum des Winter-Blues. Das kann er überhaupt nicht leiden. Wenn du morgens in den Spiegel schaust, begegne dir positiv, auch wenn deine Augen verquollen sind und deine Haare aussehen, als hättest du in die Steckdose gegriffen. Lächle dich an und sage dir: Heute wird ein guter Tag!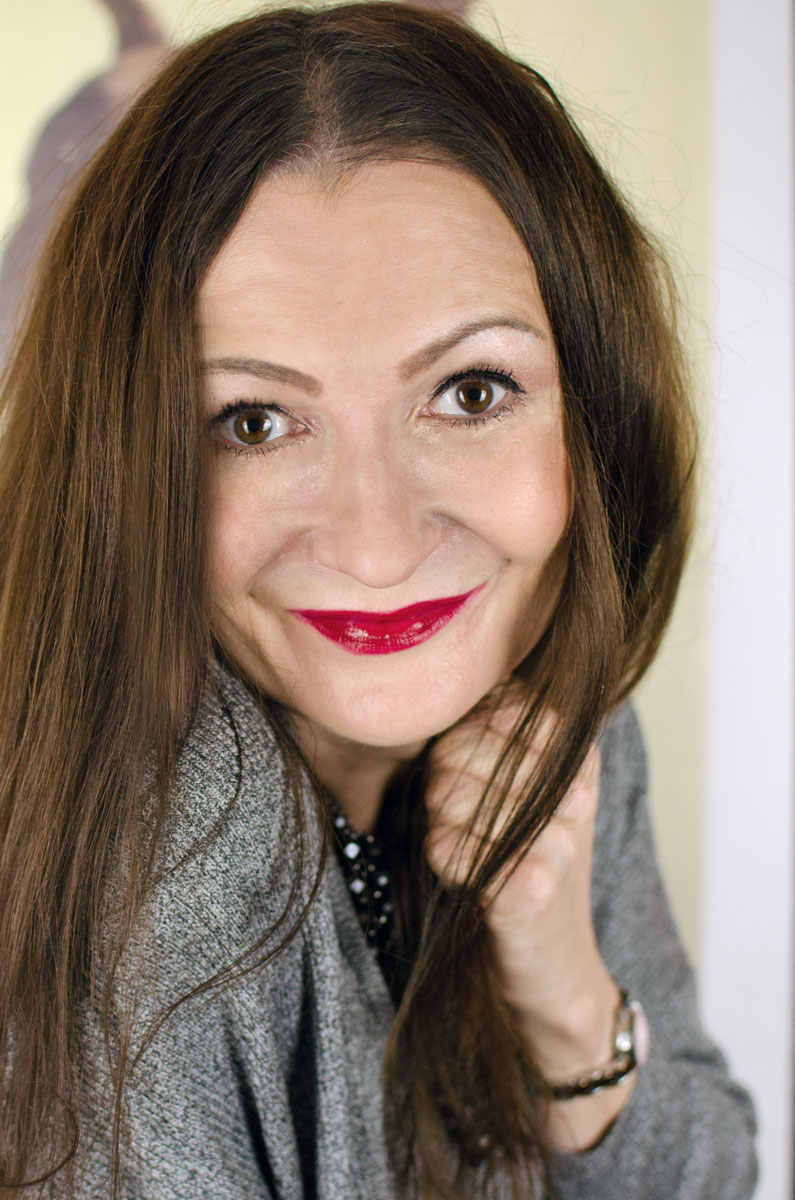 Ob in der Wohnung oder draußen, suche dir Dinge und Menschen, die dich erfreuen. Ob es deine neuen Schuhe sind, die kleine, neu gestaltete Dekoecke im Wohnzimmer oder die nette alte Dame mit dem putzigen Hund. Schenke den Dingen und den Menschen ein Lächeln, mindestens 10x an jedem trüben Wintertag.
PRODUKTIVITÄT GEGEN WINTER-BLUES
Der Winter-Blues ist im Grunde genommen ein fauler Hund. Er möchte mit dir auf der Couch liegen und schwarze Gedanken in deinem Kopf verbreiten. Produktive Aktivität kann er gar nicht ausstehen, schon gar nicht, wenn schöne Dinge dabei herauskommen. Backen, Basteln und Kochen sind Dinge, die dem Miesmacher keinen Raum im Kopf lassen. Wenn man vertieft arbeitet und am Ende noch ein wunderbares Ergebnis sehen kann, macht man dem Winter-Blues schnell Beine. Lasst euch doch ein mal von meinen beiden Posts inspirieren, wie man sich selbst tolle Designerstücke aus alten Möbel erstellt:
Wer Kinder hat, kann schlechtes Wetter und Dunkelheit als geschenkte Zeit betrachten, etwas zusammen zu unternehmen. Selbst nach einem langen Tag kann man noch ein paar einfache Kekse mit den Kindern zubereiten oder ein paar Weihnachtssterne mit dem Nachwuchs basteln. Ihr könnt euch vorstellen, was der Winter-Blues von glücklichen Kinderaugen hält.
WELLNESS-OASEN: DER FEIND DES WINTER-BLUES
Ob ein ganzes Wochenende allein, ein Nachmittag oder nur zwei Stunden, nutzt die Zeit und spielt ein bisschen Spa daheim. Ein toll duftendes Bad, dazu ein herrlicher Tee  oder auch ein Glühwein. Kuschelt euch mit einer Gesichtsmaske eine Weile auf die Couch und wenn die Zeit reicht, schaut eure Lieblingsserie. Beautyrituale hasst der Winter-Blues ganz besonders. Da ist er noch schneller weg als der eigene Mann, wenn er einen mit Kohlemaske im Gesicht antrifft.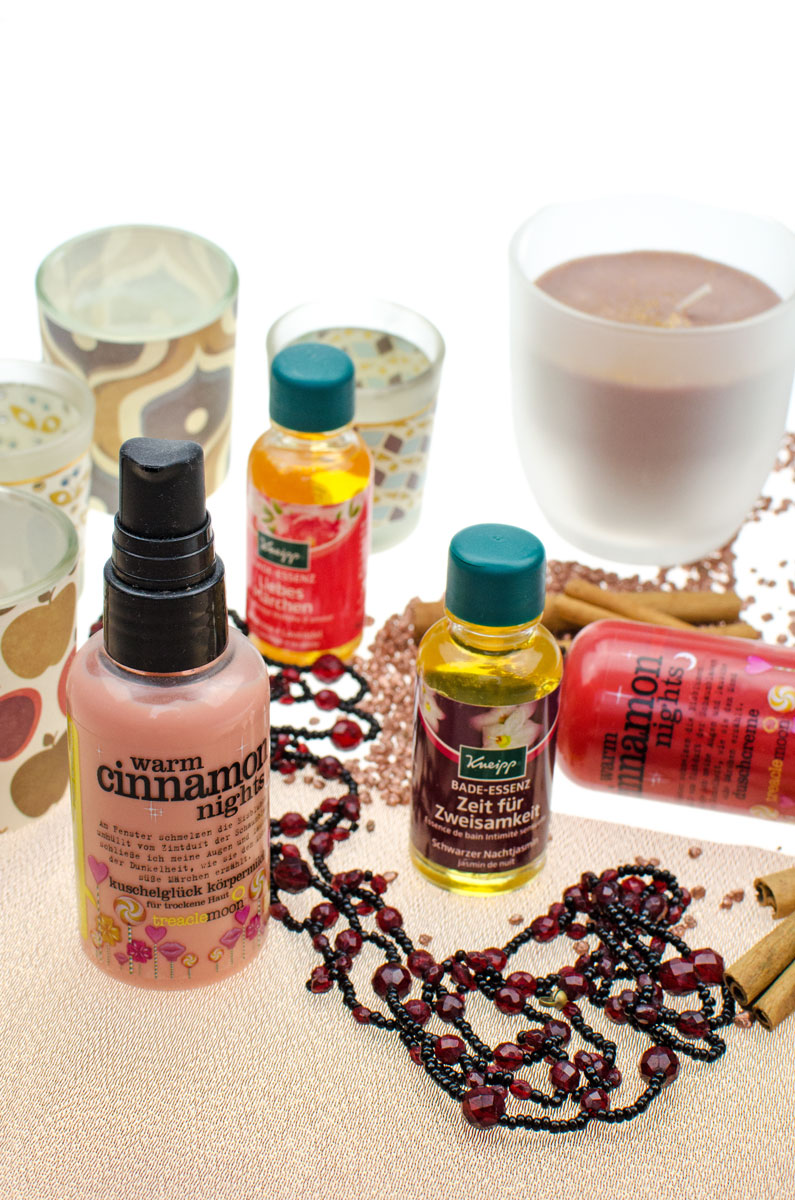 SINNLICHE DÜFTE MAG DER WINTER-BLUES NICHT
Winterzeit ist Duftzeit, nicht umsonst gibt es die Aromatherapie. Duftlampen und Kerzen mit herrlich winterlich-weihnachtlichen Duftnoten geben daheim ein Gefühl von Gemütlichkeit und Geborgenheit. Nichts hasst der Kobold der trüben Gedanken mehr. Schnell verzieht er sich zu den Nachbarn ohne Duftkerze. Wenn ihr Plätzchen backt, euch einen Kakao oder Kaffee zubereitet… nehmt den Duft nach Vanille, Zimt und Gewürzen bewusst wahr.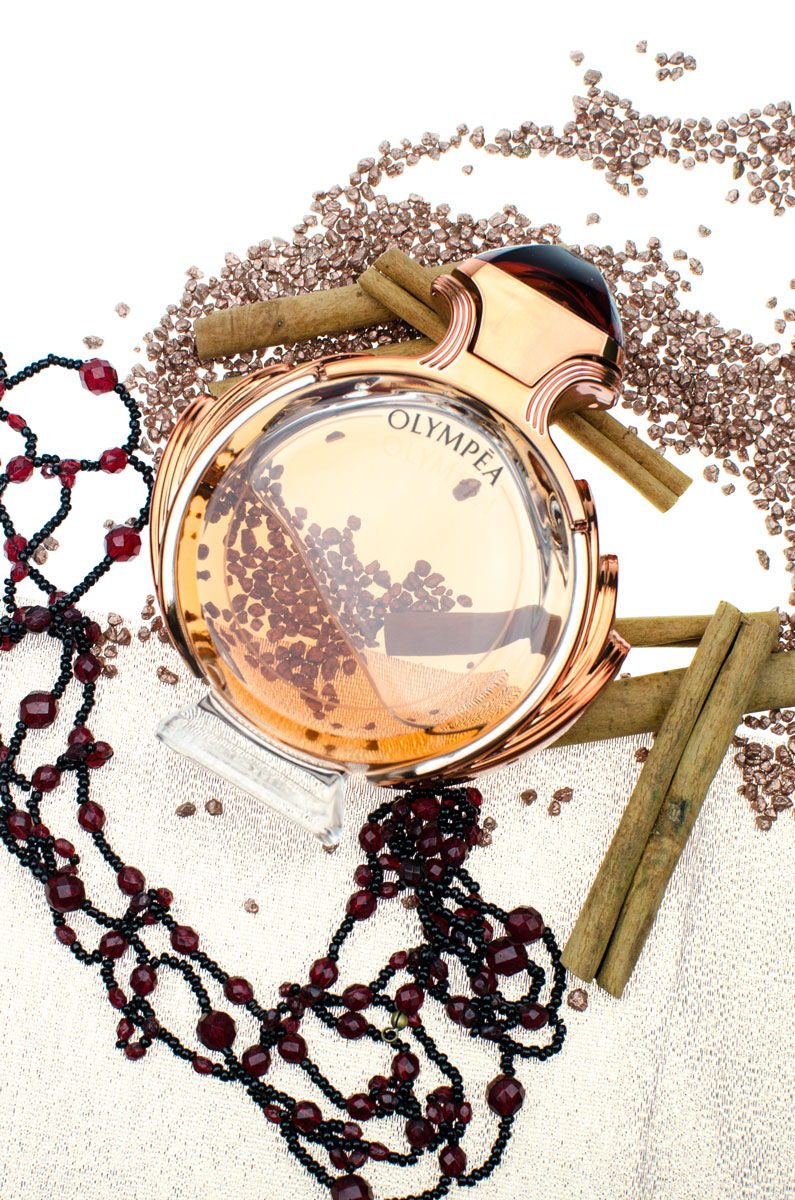 Die Winterzeit bietet auch endlich wieder die Gelegenheit, wieder herrlich warme und schwerere Düfte zu tragen. Mein derzeitiger Liebling ist OLYMPÉA INTENSE* von Paco Rabanne (günstig über Parfumdreams). Über das normale OLYMPÉA hatte ich euch bereits berichtet: IN LOVE WITH… OLYMPÉA BY PACO RABANNE. Nun begeistert mich die schwere Ausgabe noch mehr.
MEIN TIPP: Gebt ein paar Tropfen weihnachtliches ätherisches Öl ins Putzwasser, ob Vanillekipferl,- Bratapfel- oder Gewürzduft. Zum einen hebt das schon die Laune beim lästigen Wischen, zum anderen erfüllt es den Raum mit reiner Vorfreude. Wie ihr euch vorstellen könnt, macht das dem Winter-Blues schnell Beine.
GEGEN DEN WINTER-BLUES ANSINGEN
Allein daheim und kurz davor im Elend zu versinken? Lieblingsmusik aufdrehen und hemmungslos mitträllern. Ob das Ergebnis gut oder schlecht ist, spielt keine Rolle. Der Winterblues ergreift in jedem Fall die Flucht, positive Music-Vibes sind ihm ein Greuel.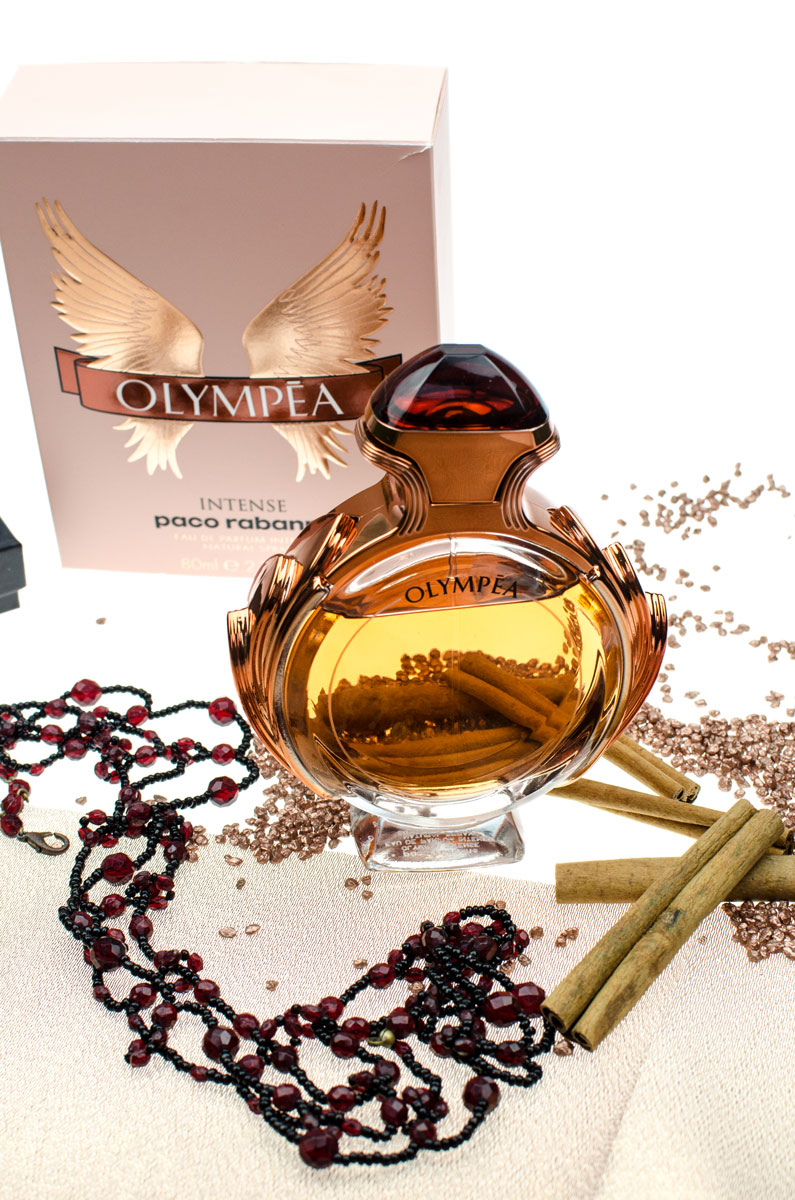 Als letztes gibt es noch einen Tipp, den ich bedauerlicherweise nicht umsetzen kann, der mir aber sehr helfen würde:
MIT DEM HAUSTIER GEGEN DEN WINTER-BLUES ANKUSCHELN
Aus meiner Kindheit weiß ich noch, dass es an einem kalten dunklen Winterabend daheim nichts Schöneres als eine schnurrende Katze auf dem Schoß gibt. Ein kleineres Hundemodell oder am besten beides wäre mein Traum, doch leider habe ich eine richtig schlimme Tierhaarallergie. Wer Single ist und kein Haustier halten kann, darf sich auch mit Kuscheltier-(Kissen) trösten, selbst wenn er älter als 8 Jahre ist :-). In jedem Fall kann der Winter-Blues putzige Tierchen nicht ausstehen.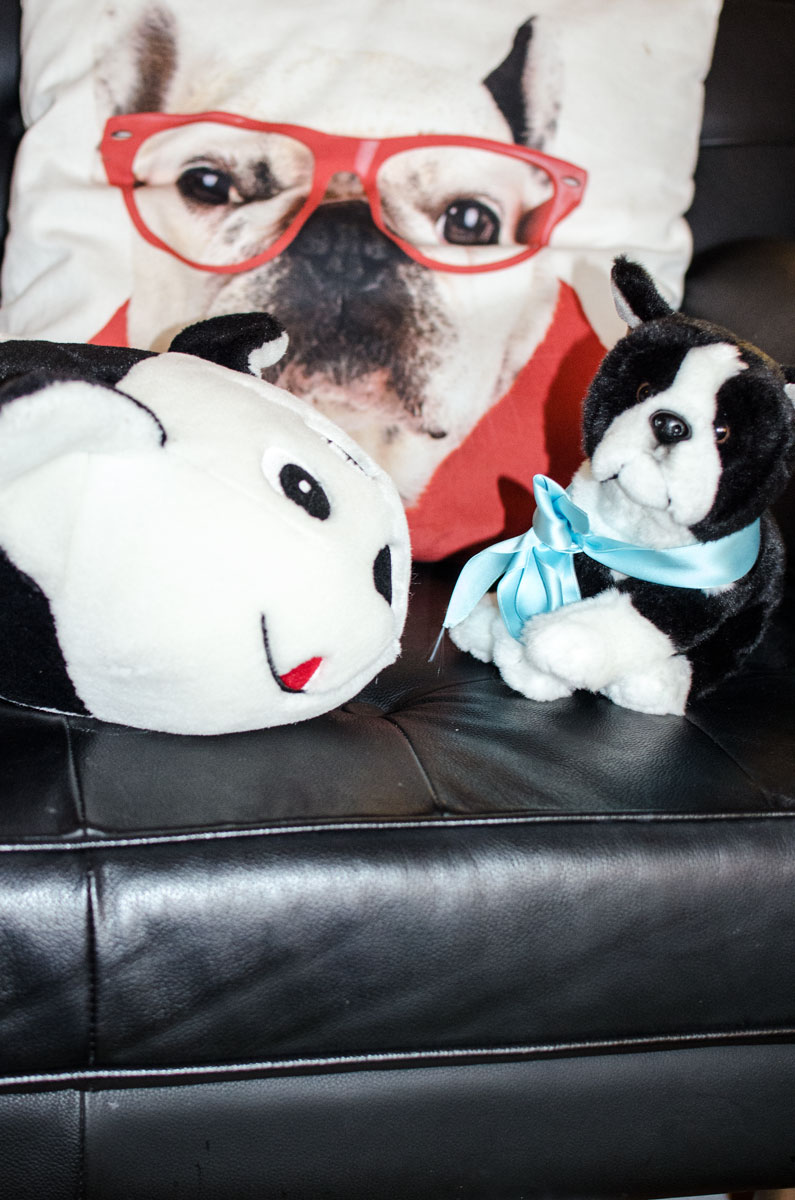 KLEINE HELFER GEGEN DEN WINTER-BLUES
Hier habe ich euch eine kleine Galerie hübscher Geheimwaffen gegen den kleinen Miesmacher zusammengestellt:
FIGHT THE WINTER-BLUES | PIN THE POST
Gerne könnt ihr diese speziellen Pinterest Grafiken oder auch alle anderen durch die "Share-Buttons" auf Pinterest teilen und so helfen, den bösen Winterblues zu vertreiben 🙂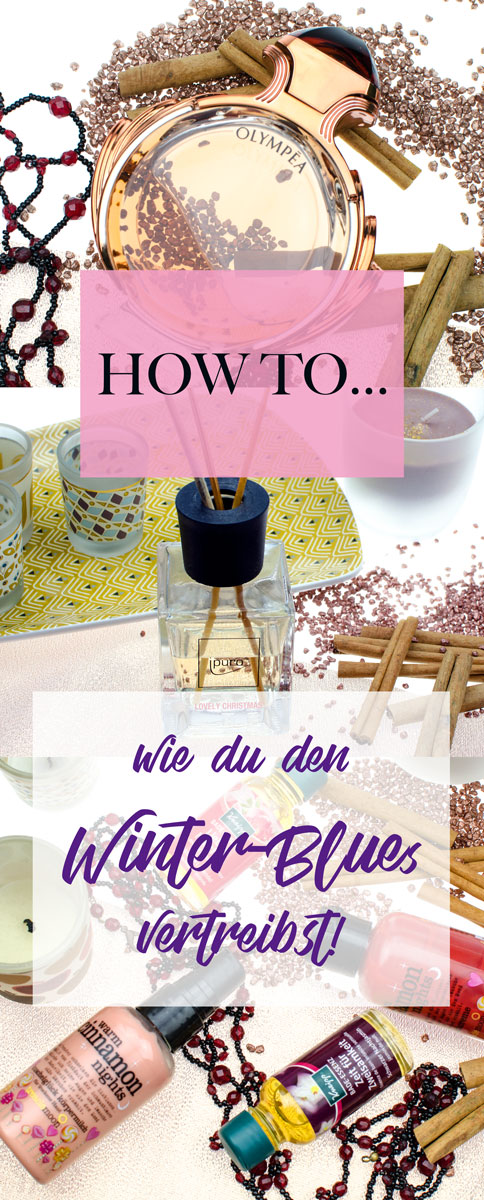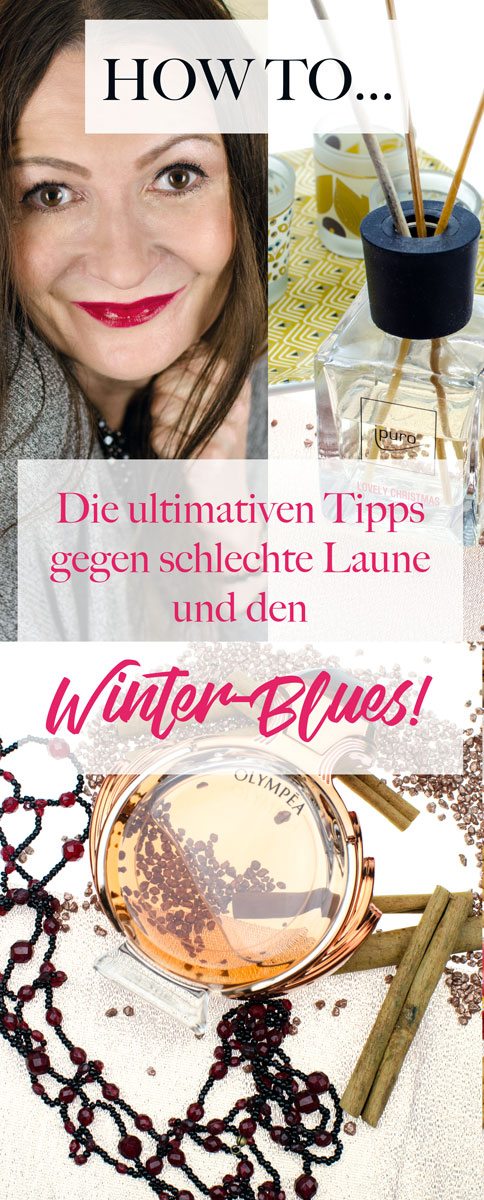 Schaut unbedingt bei Caren von TEST UND LIEBE in ihren Beitrag, denn dort findet ihr noch zahlreiche weitere Blogposts mit wunderbaren Tipps gegen den Winterblues verlinkt! Vielen lieben Dank an Caren für die Einladung zu dieser herrlichen Blogparade! Bis morgen, also dem 11.11., kann man übrigens noch teilnehmen.
Dies waren meine Tipps gegen den Winter-Blues. Mit was vertreibt ihr den grauenhaften Gesellen aus seinen dunklen Ecken?
Ich freue mich auf eure Kommentare und eigenen Geheimtipps!
Euer stylepeacock
Chris
PS: Habt ihr schon bei meinem aktuellen MEGA-GEWINNSPIEL mitgemacht? Ihr habt 10x die Chance, eine brandneue Estée Lauder Double Wear Nude Foundation in eurem persönlichen Lieblingston zu gewinnen!
– *beinhaltet affiliatelinks –
User Ratings (

1

Votes)

8.8