BERICHT ÜBER DAS DIFFERENCEMAKER PRESSEEVENT | UNTERSTÜTZT DURCH CLINIQUE
DAS #DIFFERENCEMAKER EVENT IN MÜNCHEN
Vor einiger Zeit hatte ich ja schon eine → Vorab-Pressemeldung zum bevorstehenden Presse-Event der Clinique #differencemaker Kampagne herausgegeben. Heute möchte ich ausführlich vom großen Tag der Vorstellung dieser weltweiten Kampagne in Deutschland berichten.
Am 19. Juli wurde die Kampagne der deutschen Presse- 6 Bloggerszene vorgestellt. Mit dabei zahlreiche Vertreter der bekannten Magazine wie auch bekannte Blogger aus den Bereichen Beauty, Fashion & Lifestyle. Geladen war in das wunderbare Hotel Bayerischer Hof im Zentrum der Altstadt Münchens.
KAMPAGNE | THE DIFFERENCEMAKER CAMPAIGN
Wie ich euch schon berichtet habe, geht es in diesem Projekt darum, junge Mädchen und Frauen dabei zu unterstützen, ihren Weg zu gehen. Ziel ist es, diesen zu ebnen, indem man für bessere Bildungschancen, politische wie auch soziale Gerechtigkeit sorgt. Für diese Ziele stehen als Leitbilder sechs Frauen aus allen Teilen der Welt, echte Persönlichkeiten, die sich auch unter schwierigen Bedingungen ihren Weg erkämpft haben.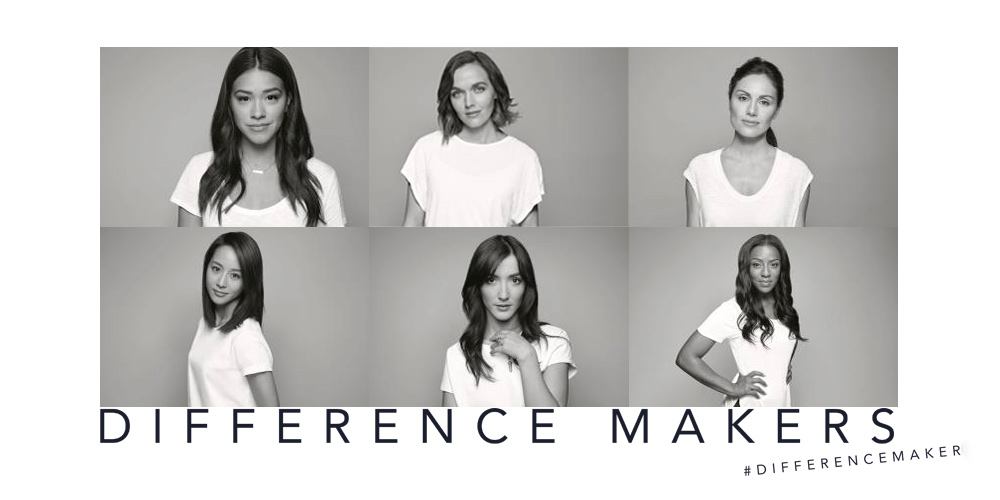 v links: GINA RODRIGUEZ | VICTORIA PENDLETON | NAZAN ECKES
NING CHANG | ERENDIRA IBARRA | JESSICA NKOSI
Heute sind sie selbst erfolgreiche Leitbilder und haben nicht vergessen, wer damals ihre Helfer, Entscheidungsfinder und Unterstützer waren, ihre DIFFERENCEMAKER.
Nun selbst in Vorbildfunktion als Ambassadore fungierend, möchten sie etwas zurückgeben und zeigen, dass man es schaffen kann, wenn man an sich glaubt – und Support annimmt. Die genauen Geschichten aller sechs #differencemaker Ambassadore könnt ihr → HIER in meinem Teaserpost nachlesen.
MAKE ONE LITTLE CHANGE | MAKE A DIFFERENCE
Nun möchte ich euch gerne vom Ablauf erzählen und was mich am meisten beeindruckt hat. Als Vertreter der sechs weltweiten Ambassadore der #differencemaker Campaign waren unsere deutsche Botschafterin NAZAN ECKES, bekannt als erfolgreiche RTL-Moderatorin, und die Britin VICTORIA PENDLETON, mehrfache Europameisterin und Olympiasiegerin im Radsport.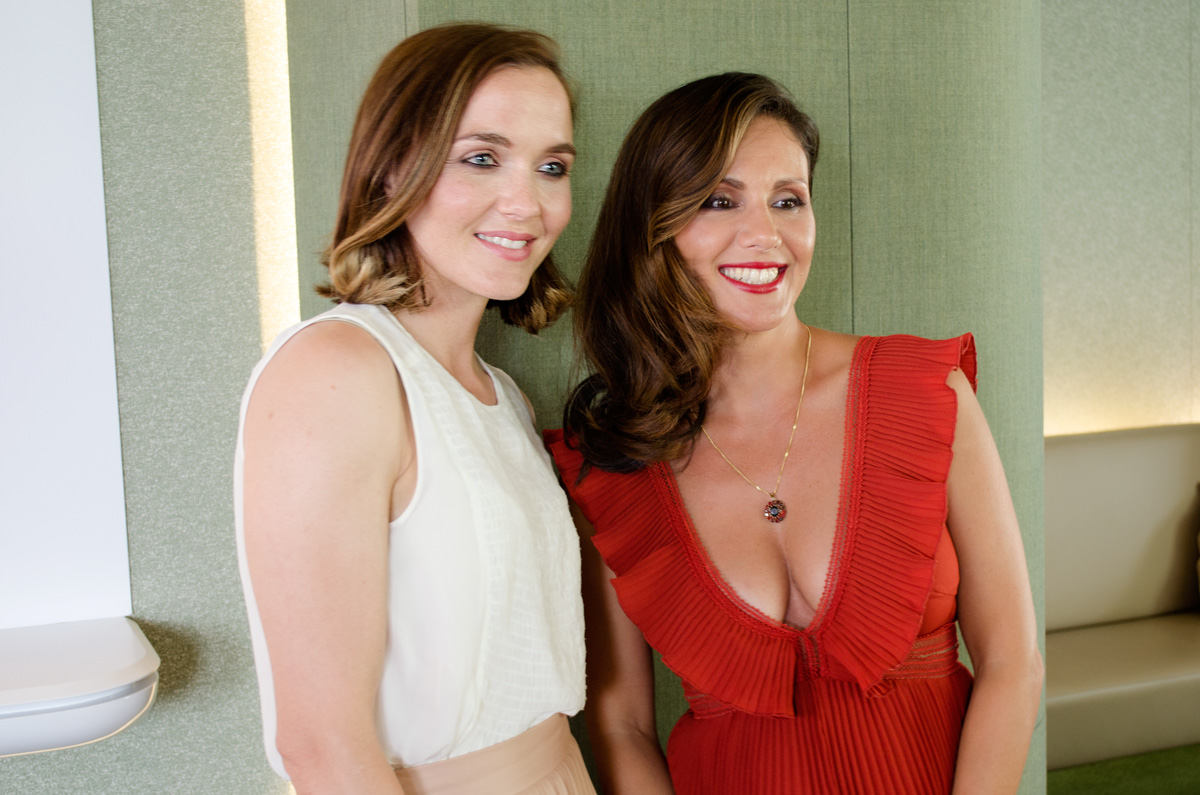 Victoria Pendleton & Nazan Eckes
DIE LOCATION & GÄSTE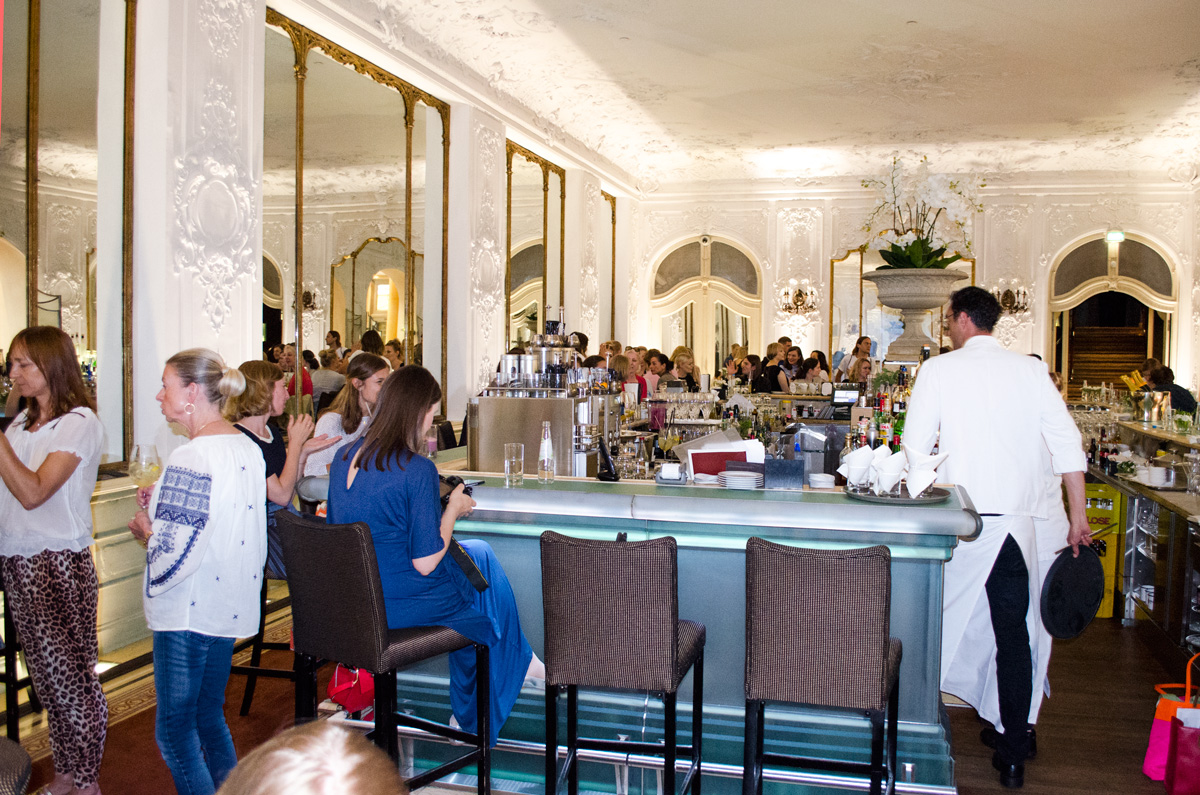 An der eigens für diese Veranstaltung exklusiv bereitgestellten Bar trafen sich nach und nach alle Vertreter von Magazinen, Online-Redaktionen und erfolgreichen Blogs mit den Organisatoren von Clinique.
PRÄSENTATION DER GESCHICHTEN
Im hauseigenen Kino des Bayerischen Hofes wurden wir dann mit den beiden Ambassadoren Nazan Eckes und Victoria Pendleton bekannt gemacht. Beide sind wunderbar geerdete, sympathische Frauen, die mit den Beinen fest im Leben stehen. Nazan Eckes erwartet gerade ihr zweites Kind, kennt also die Rolle des Leitbildes und Differencemakers auch als Mutter. Denn, wie ich bereits in meinem Eingangsartikel zum Event schrieb, ist doch jede Mutter ein Differencemaker, in dem sie ihre Kinder in das zukünftige eigenständige Leben begleitet.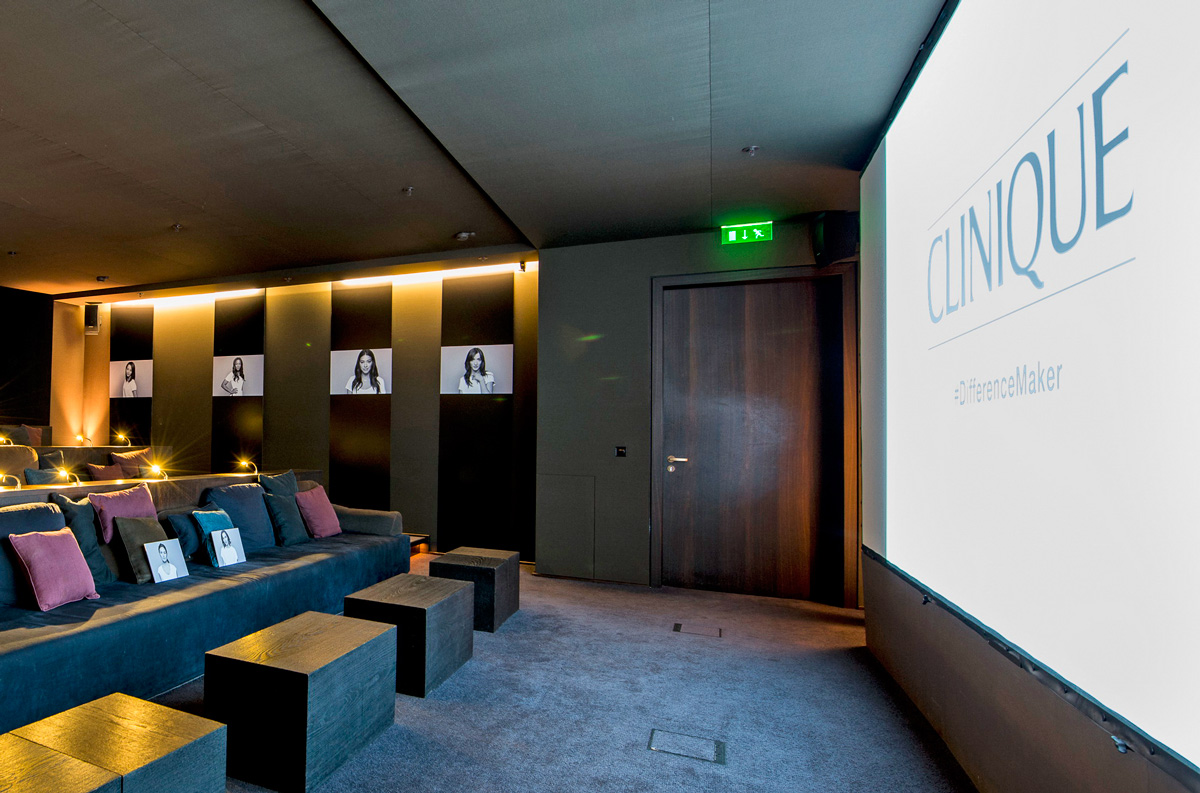 Uns wurden auch die Geschichten der anderen Vertreterinnen der Kampagne nahe gebracht: ERENDIRA IBARRA, die in Mexiko schon als Kind lernte, auf die Straße zu gehen und für Freiheit und Gerechtigkeit  zu kämpfen, JESSICA NKOSI, die in Südafrika durch den zu frühen Verlust des geliebten Vaters am eigenen Leib erfahren musste, was mangelhafte gesundheitliche Versorgung und Aufklärung bedeutet, NING CHANG, die sich für ein gesundes Aufwachsen von Kindern in aller Welt einsetzt.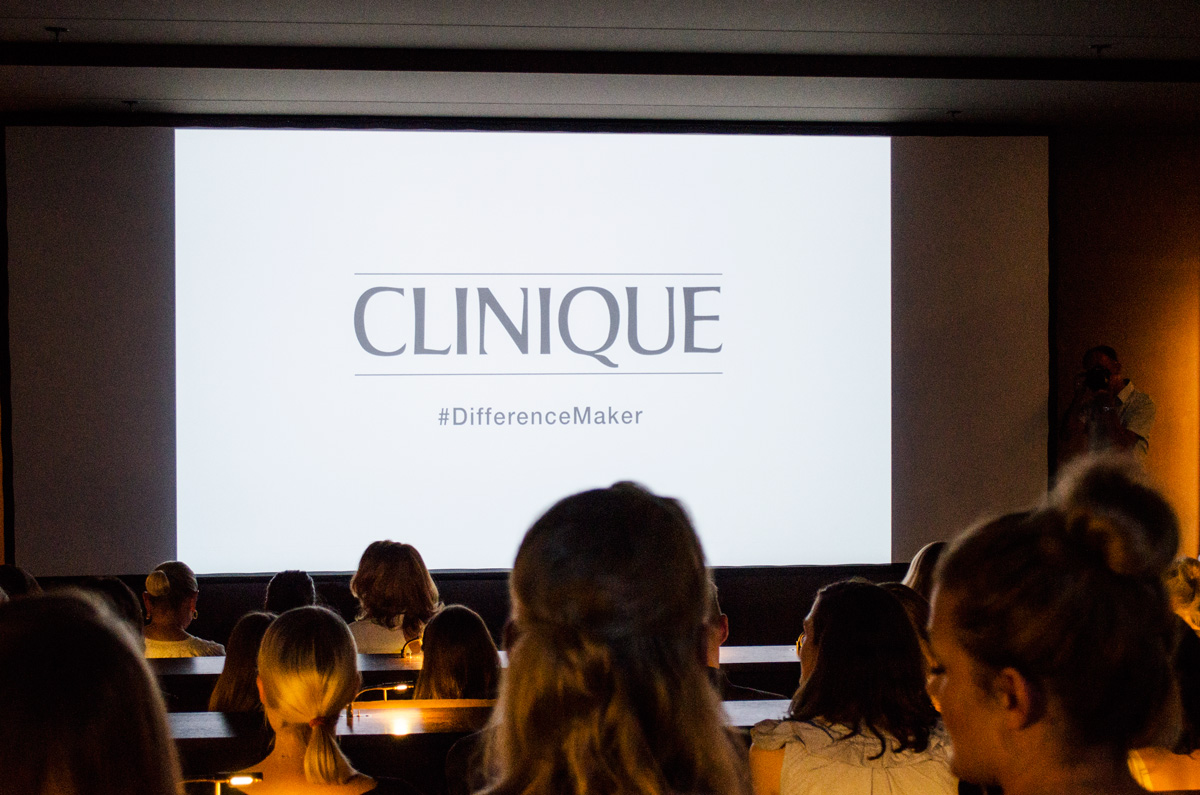 Sehr beeindruckt hat mich auch die Geschichte von GINA RODRIGUEZ, die mit der Unterstützung ihres Vaters, eines Lehrers, der sie jeden Morgen ihren persönlichen Leitspruch sagen ließ, großartiges schaffte. Aus den Problemvierteln von Chicago gelangte sie bis an die Spitze der amerikanischen Schauspielerelite und wurde mit dem Golden Globe ausgezeichnet. Heute setzt sie sich für die Förderung von Kinder aus problematischen Vierteln und Familien einsetzt. Gerade sie zeigt – wie auch NAZAN ECKES –  dass man nicht immer bis nach Afrika oder Asien schauen muss, um Hilfe zu leisten. Auch in unseren reichen Ländern brauchen junge Menschen Support, um erreichen zu können, was ihren Fähigkeiten und Träumen entspricht.
Nazan Eckes kennt die Problematik mangelnder Sprach-, Lese- und Schreibfähigkeit aus der eigenen Familie. Die Eltern, eingewandert aus der Türkei, hatten mit vielen Schwierigkeiten zu kämpfen, wussten aber, dass der Weg für ihre Kinder in die Zukunft der über Sprache und Bildung sein muss. Heute unterstützt Nazan Eckes die Stiftung Lesen und hilft Kindern die Welt der Bücher für sich zu entdecken,
VICTORIA PENDLETON wollte den gleichen Traum wie ihr Zwillingsbruder leben und musste sich so in einer Männerdömane, dem Radsport, durchboxen. Niemand traute dem zierlichen kleinen Mädchen die körperliche Kraft oder gar Willensstärke zu, sich in diesem harten Bereich des Sports durchzusetzen. Niemand – außer ihrer Familie – ihr #differencemaker. Heute nutzt Victoria Pendleton ihre Popularität, um sich für die Kinder-Krebs-Forschung einzusetzen, denn ihr Zwillingsbruder war als Kleinkind an Leukämie erkrankt. Sie möchte, dass alle Kinder die bestmögliche Chance auf Früherkennung und Heilung haben.
ON THE TOP OF THE WORLD | ROOF TOP MEETING
Beim anschließenden Treffen in der Rooftop-Bar des Bayerischen Hofes erzählten die beiden Ambassadore Nazan Eckes und Victoria Pendleton in einem Interview mit dem Moderator der Veranstaltung Sebastian Höffer detalliert über ihr Enganement in  Sachen Differencemaker.
v.links: Moderator Sebastion Höffer, Nazan Eckes & Victoria Pendleton
Entzückende Häppchen und leckere Getränke durften natürlich auch nicht fehlen 🙂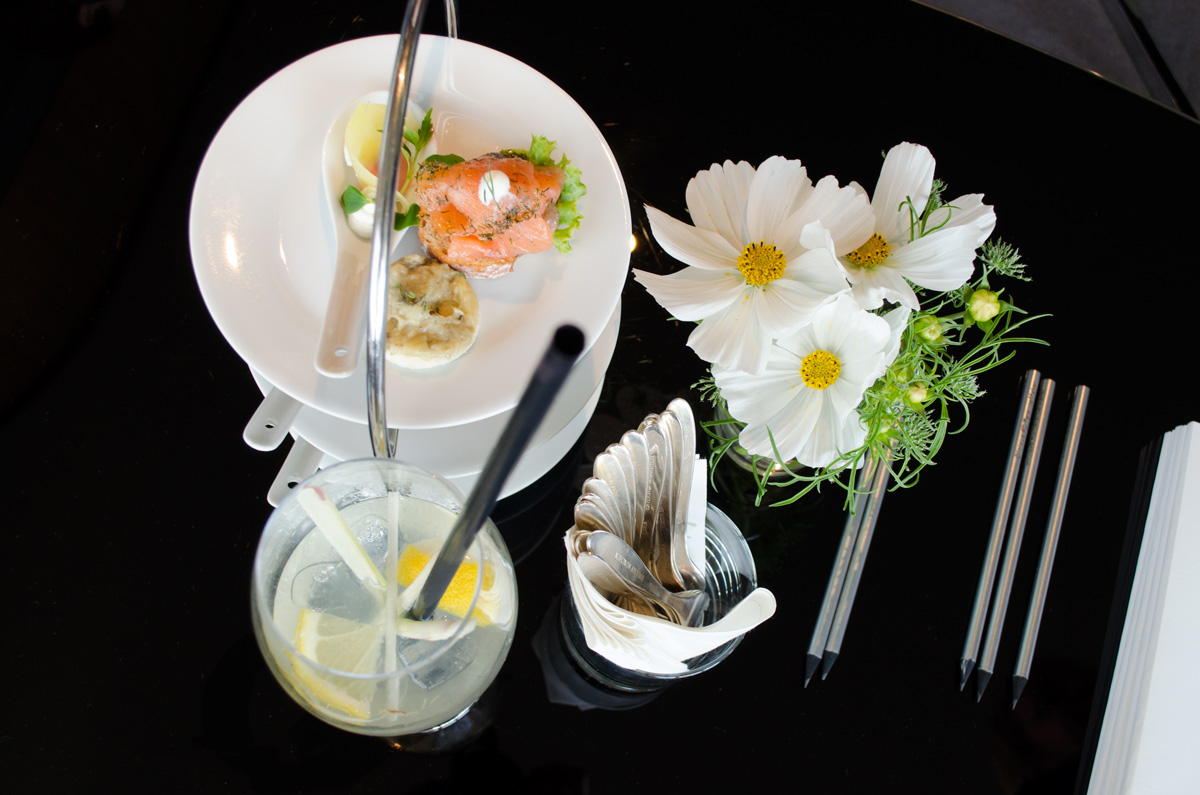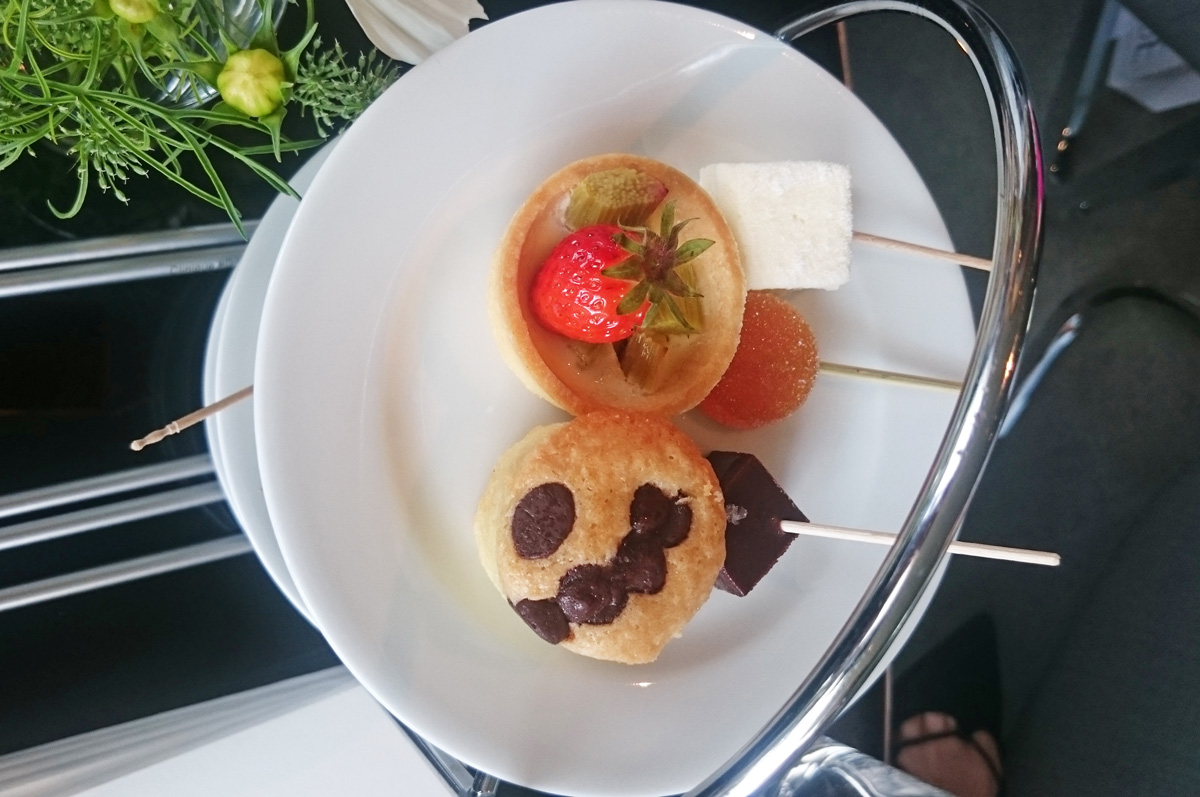 Nazan Eckes wie auch Victoria Pendleton nannten beide als den größten #differencemaker in ihrem Leben ihre Mutter, was wieder zeigt, wie wichtig es ist, Kindern Support und Selbstbewusstsein von zu Hause aus mitzugeben. In Familien, in denen die Situation schwierig ist, kann es ein Lehrer sein, eine Freundin, die Eltern eines Mitschülers, die zum Differencemaker werden, die in einem Augenblick eine Weiche stellen, die möglicherweise ein ganzes Leben verändert..
MEET THE DIFFERENCEMAKER
Sehr gefreut habe ich mich natürlich auch die beiden sympathischen Botschafterinnen der Kampagne persönlich kennenzulernen.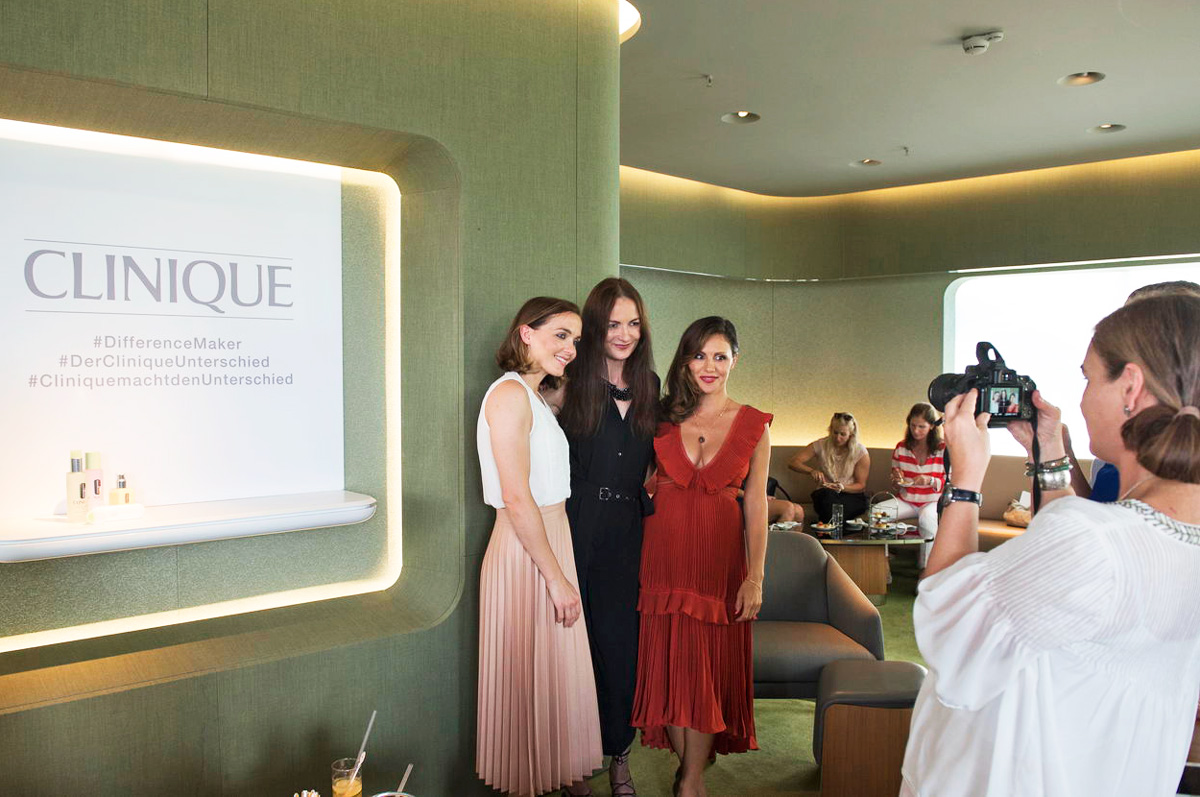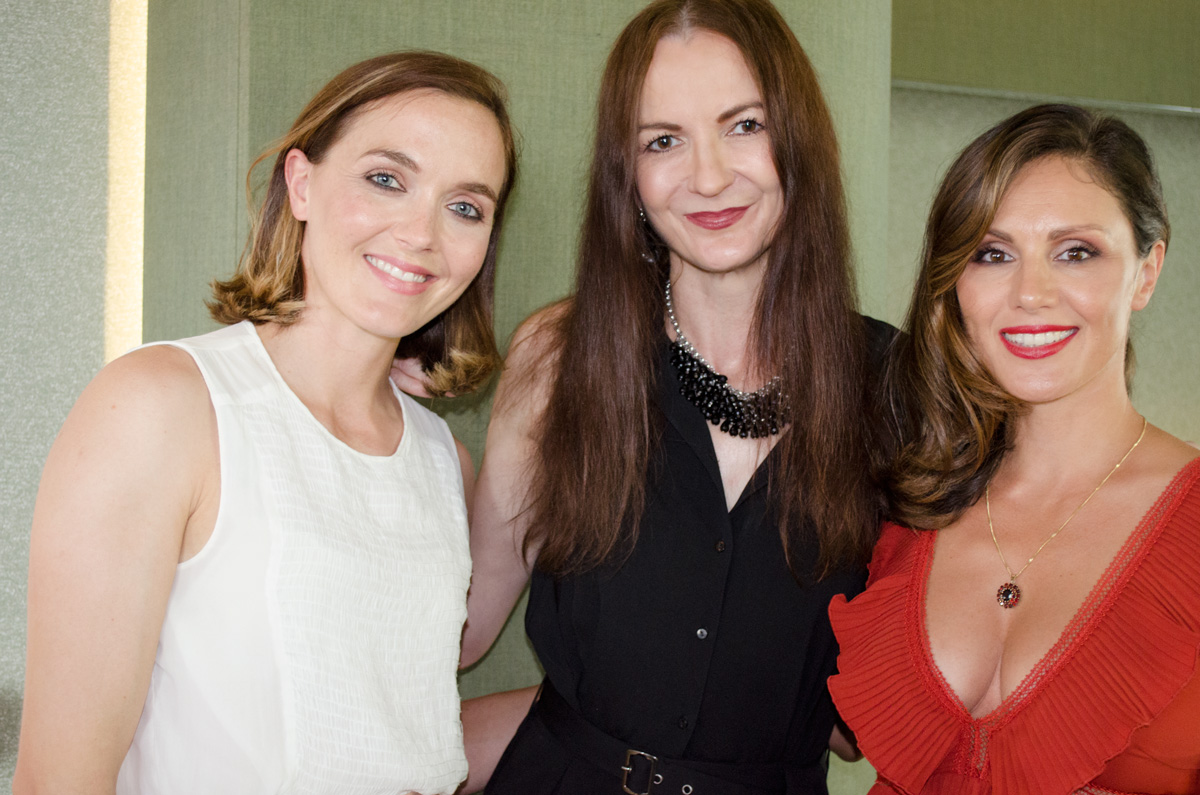 v,links: Victoria Pendleton, Chris, der Stylepeacock & Nazan Eckes
Ich glaube, ich bin tatsächlich groß ;-), denn ich trug nur einen etwa 5cm Absatz, die beiden Ladies aber richtig hohe Highheels – und ich habe mich schon ein bisschen kleiner gemacht.
EIN RUNDER TAG MIT VIEL INSPIRATION
Es war ein runder Tag, der mich zum Nachdenken gebracht hat. Es ist wichtig, mit offenen Augen durchs Leben zu gehen, zu schauen, wo wir auch ein Differencemaker für jemanden sein können, ob wir der Freundin Mut machen, die ihren Job verloren hat, einen Mitschüler des Kindes einladen mit Hausaufgaben  bei uns zu machen oder einfach da sind und zuhören, wenn es nötig ist. Denn wir sollte nie vergessen, dass auch wie immer wieder einen Differencemaker in unserem Leben benötigen, der uns einen Stups gibt, der sich für uns einsetzt oder uns zuhört und uns auf eine neue Idee bringt, wenn wir kein Licht mehr am Ende des Tunnels sehen – jemand der sagt, ich weiß, dass du das kannst, du musst es nur machen.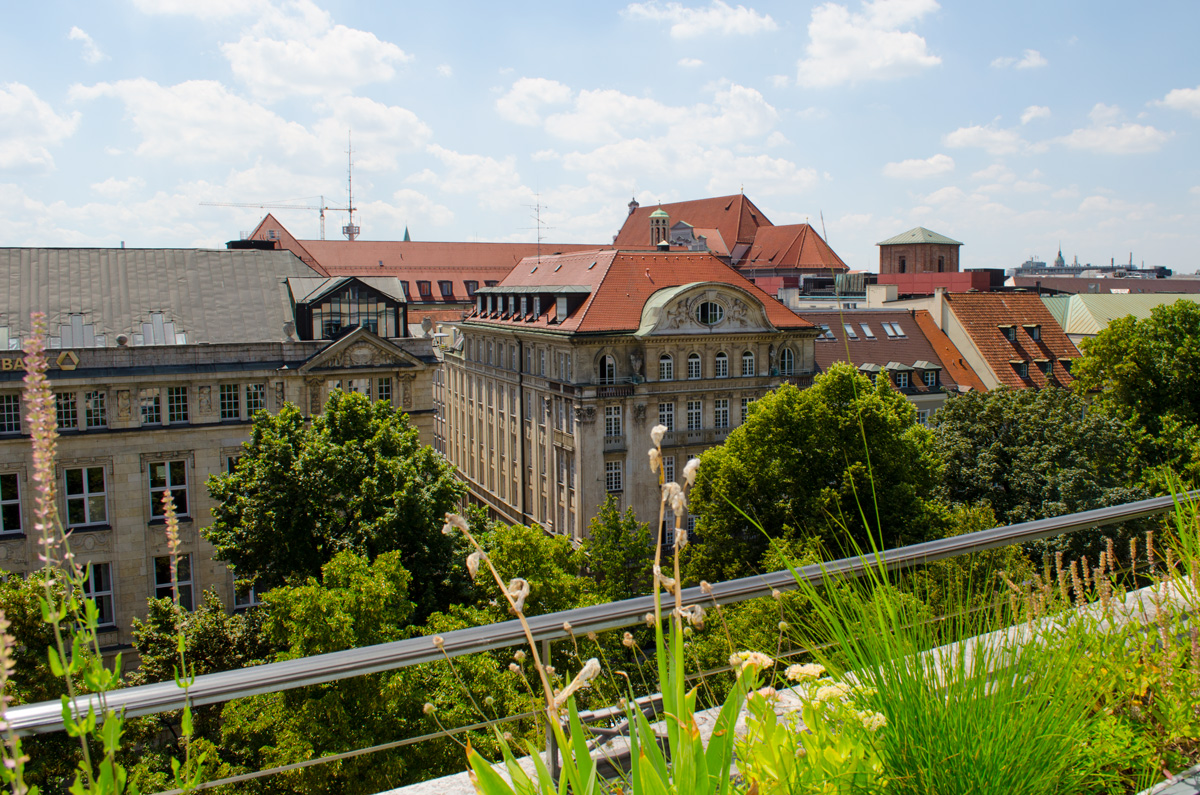 Blick von der Dachterrasse des Bayerischen Hofs über die Münchner Altstadt
Bei dieser Kampagne geht es nicht hauptsächlich darum, Geld zu investieren (obgleich auch dieses natürlich hilft), es geht darum Bewusstsein zu schaffen. Ein #differencemaker kann jeder sein, im Kleinen wie im Großen, arm oder reich.
Ich danke Clinique für diesen wunderbaren Tag und die Möglichkeit zwei der beeindruckenden Frauen persönlich kennenzulernen. Es handelt sich um Menschen die nicht vergessen haben, dass auch sie in ihrem Leben Differencemaker brauchten und sicher auch noch ab und zu brauchen werden.
Seht ihr auch, wo ihr ein #differencemaker sein könnt? Wisst ihr, wer eure #differencemaker sind? Habt ihr eine kleine Geschichte zu erzählen, von einem Augenblick, der eine Weiche gestellt hat?
Ich freue mich auf eure #differencemaker Geschichten und Kommentare!
Euer stylepeacock
Chris
Ich danke Clinique für die Einladung & wunderbare Zusammenarbeit! Bilder: stylepeacock, clinique