IF I WAS AT COACHELLA
Die liebe Lisa Schell von GLOSSYBOX hat ich zur Blogparade zum Thema "FESTIVAL-ESSENTIALS" eingeladen – und da bin ich doch gerne dabei. Ein Beitrag über ein Festival-Outfit und die dazugehörigen Essentials stand sowieso noch auf meiner Liste für diesen Monat. Da gerade das berühmte COACHELLA-FESTIVAL in Kalifornien im vollen Gange ist, während ich hier bei Regen friere und gerade die Heizung wieder angeschmissen habe, steht mein Beitrag und dem Motto "IF I WAS AT COACHELLA". Wer wäre da nicht gerade gerne? Tolle Leute treffen, den ganzen Tag super Rock- , Pop- & HipHop-Acts lauschen und Party ohne Ende machen.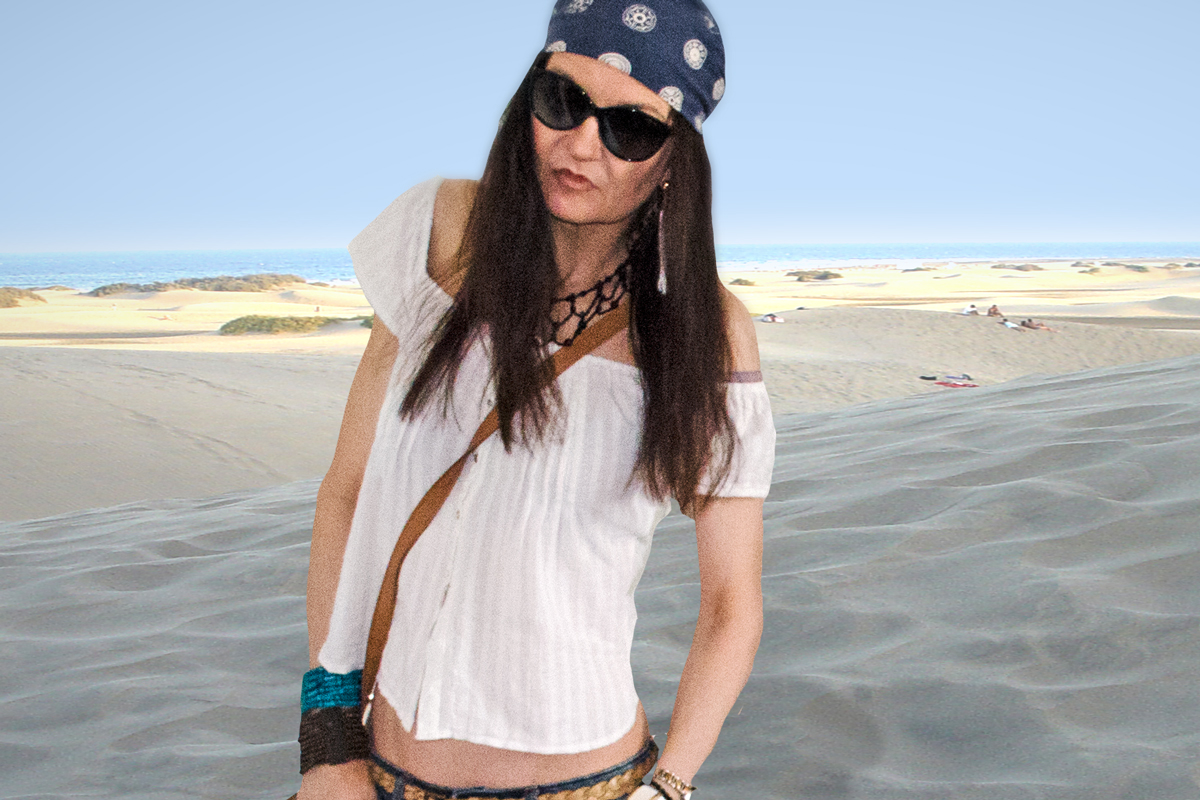 Es ist warm in Kalifornien, nein, es ist heiß. Die Sonne scheint und auch nachts sind es mindestens 15-20 Grad.Wichtig sind leichte, coole Styles, simple Beauty-Basics und viel Sonnenschutz.
FASHION-ESSENTIALS
Superwichtig ist eine gut kombinierbare Grundausstattung, die in eine überschaubare Tasche passt. Cool & stylish und bloß nicht zu aufgesetzt, sondern lässig und vor allem auch bequem. Das ist der beste Anlass das Hippiemädchen in einem wieder zu erwecken 🙂
Flache Schuhe sind ein MUST für das ruppige Festivalgelände und stundenlanges stehen bei den Konzert-Acts. Jeansshort, kleine Tops und Blusen gehen immer, in diesem am besten Off-Shoulder. Ein kleines, luftiges Hängekleidchen macht sich auch gut.
Wirklich warme Jacken braucht man beim Coachella-Festival in der Sonne Kaliforniens nicht, ein Jeansjäckchen oder ein kleiner Poncho gegen zu viel Sonne und für abendlich Kühle reichen völlig.
Ein Strohhut und Bandanas schützen den Kopf, ein Bikini ersetzt BH und Höschen und man kann jederzeit so am Rande auch ein Sonnenbad nehmen. Gerne nehme ich auch eine leichte Sweatpant mit, denn sie ist ultrabequem, prima, wenn nachts die Temperaturen fallen und stylish mit kleinen bauchfreien Tops kombinierbar.
Die besten Schuhe sind bequeme Sandalen, ein kleiner Bootie und leichte Sneaker.
Jede Menge Hippieschmuck, ob indisch oder indianisch angehaucht geht immer. Bandanas und Tücher kann man auch gut verwenden, um sich mal draufzusetzen, Decken sind nämlich nicht erlaubt.
BEAUTY-ESSENTIALS
Beim Coachella-Festival geht es auch um SEHEN & GESEHEN werden. Kein anderes Festival hat eine größere Promidichte. Wer cool ist oder es zumindest sein möchte, ist dabei. Auch in diesem Jahr waren die Karten innerhalb einer Stunde ausverkauft.
Aber natürlich soll der Look sein, lieber eher ungeschminkt als aufgedonnert aussehen – nur eben besser. Der tollste Look ist natürlich hinüber, wenn man am zweiten Tag nur noch durch verbrannte Haut glänzt. Die kalifornische Sonne ist nicht zu unterschätzen. Sonnenschutz ist also A & O – sowie Produkte, die Hitze gut aushalten.
Trockenshampoo zum Auffrischen der verschwitzten Haare zwischendurch ist auch ein MUST, aber bitte keine Spraydosen, auch nicht beim Deo. Selbst, wenn sie nicht verboten wären, würde ich wegen der Explosionsgefahr in der Hitze von abraten. Verboten sind übrigens auch Selfie-Sticks und Schirme.
Am liebsten sind mir für solche Anlässe sowieso Beauty-Essentials in Stickform. Die kann man toll auch in die Mini-Bag stecken. Selbst die Foundation (mit hohem Lichtschutzfaktor) hat bei mir Stiftform. Sehr praktisch sind auch feuchte Reinigungstücher, also Cleansing Wipes. Meine sind mit Kokosgeruch, da kommt gleich Sommer- und Festivalstimmung auf. Blotting Papers, die zwischendurch Glanz und Schweiß vom Gesicht zaubern sind auch ein echtes MUST HAVE in der kleinen Umhängetasche. Meine Sonnenmilch hat Faktor 50, da verbrennen die Schultern garantiert nicht.
In ein paar lustigen bunten Kosmetik-Bags sind die Sachen gut untergebracht. Der kleinste darf in der Tasche mit aufs Konzertgelände. Super finde ich so kleine Sets wie das von benefit, in der man viele praktische Dinge in toller Reisegröße auf einen Schlag hat. Eine extrem haltbare Mascara wie mein Liebling "Roller Lash" sorgen für schöne Augen, ebenso wie mein zweiter Star, der PUFF OFF von benefit, der am nächsten Morgen alle Spuren der Nacht aus der Augenpartei zaubert, egal, wie lange und wild man gefeiert hat.
MEIN STYLE
Hier seht ihr nun meinen Style, ich bin fertig für die Reise. Jeans-Shorts, eine kleine Off-Shoulder-Bluse, ein Bandana als Schutz gegen einen Sonnenstich, eine gute Sonnenbrille, Sandalen und eine kleine Umhängetasche und viel Hippie-Schmuck: Fertig ist der Festival-Look.
Hier habe ich euch ähnliche Teile zusammengestellt, die ihr nachshoppen könnt. Die Sonnenbrille und Tasche sind identisch, die Original-Bluse vom Bild gibt's derzeit bei MANGO*. Ich habe sie mir gerade erst während der Glamour-Shopping-Week gekauft.
GLOSSYBOX ZUM THEMA | DIE LOVE, PEACE & BEAUTY EDITION
Im April kommt die GLOSSYBOX übrigens ebenfalls im Festivalgewand daher. Eines der Highlights ist der neue benefit dew the hoola, Bronzer* als Mini. Wenn ihr auch die Glossybox abonnieren wollt oder mehr darüber erfahren, geht es hier → ZUR GLOSSYBOX*.
Ihr möchtet weitere Beiträge zum Thema sehen oder selbst bei der Parade mitmachen? → HIER findet ihr alles über die Glossybox-Blogparade und die Links zu weiteren Beiträgen anderer Blogger.
Wie gefallen euch meine Festival-Essentials und mein Outfit für Coachella & Co? Besucht ihr in diesem Sommer Festivals? War einer von euch schon mal in Cali beim berühmten Super-Event?
Ich freue mich auf eure Meinungen & Kommentare!
Euer stylepeacock
Chris
PS: Alle Blogger sind weiterhin aufgerufen, sich noch den ganzen April an meiner BLOGPARADE  zum Thema "Mein allerliebster Nude-Lippenstift" zu beteiligen 😀 Ich freue mich auf weitere spannende Beiträge!
– *beinhaltet Affiliatelinks  –