TIPPS & DEALS ZUR GLAMOUR SHOPPING WEEK
Wie die meisten wissen, liebe ich die GLAMOUR SHOPPING WEEK und freue mich in jedem Frühjahr & Herbst auf die tollen Sparoptionen bei Fashion, Beauty & auch Interior- & Lifestyle-Produkten.
Neu ist in diesem Jahr, dass man den man als Zielgruppe entdeckt hat und extra Angebote für die Herren der Schöpfung ausweist- Seit einiger Zeit gibt es immer Partner deren Rabatte nur gelten, wenn man die Glamour App aktiviert, also dabei sein, denn diesmal ist es Parfumdreams. Die 16% Rabatt und einen Beauty-Booster von Biotherm mit 5ml Inhalt erhält man für das Freischalten des Glamour Codes bei der App. Den persönlichen Aktivierungscode findet ihr auf der Rückseite eurer Shopping Card! Die Codes für die Online-Angebote findet ihr in der Glamour, sie zu veröffentlichen kann (nach meinem Kenntnisstand) teuer werden.
MEIN BOBBI BROWN BEAUTY SPECIAL
Neben den Glamour Shopping Week Tipps habe ich in dieser Saison noch einen speziellen Beauty Code nur für STYLEPEACOCK (unabhängig von der Glamour Shopping Week)!

Wenn ihr online bei BOBBI BROWN* zu einem MBW von 85€ ordert, erhaltet ihr ein FULLSIZE Überraschungs-Produkt GRATIS dazu! Und natürlich die üblichen Luxussamples!
Mein persönlicher Code für euch: BBSTYLE17
Gutscheincode ist einmalig anwendbar. Nur solange der Vorrat reicht und ab einem Bestellwert von 85€.
FASHION, SHOES & ACCESSOIRES VON A-Z
Hier kommt nun eine Auswahl spannender Stores, bei denen man tolle Online-Angebote in Sachen Fashion & Co finden kann in alphabetischer Reihenfolge:
H&M: Neu ist, dass es jetzt vor Ort 15% Rabatt auf den gesamten Einkauf gibt. Online sind es 20% auf ein Lieblingsteil.
HUNKEMÖLLER* bietet 20% RABATT auf Wäsche und Dessous.
Ebenfalls schöne Wäsche bietet LASCANA* mit 20% RABATT!
Auf MANGO* freue ich mich immer besonders! Mit VIOLETA hat Mango eine Linie für größere Größen! 20% RABATT auf die amen- & Herrenkollektion gibt es diesmal online wie auch im Laden – juhu!
Bei MIRAPODO* findet ihr tolle Markenschuhe, so auch mein Lieblingslabel Vagabond und auch Gabor etc. , auch wenn der Onlineshop nicht gerade super designt wirkt. 20% RABATT gibt es auf das gesamte Sortiment (einzelne Hersteller können ausgeschlossen sein).
OASIS* bietet 20% Rabatt während der Glamour Shopping Week auf alles reguläre. Bei Oasis habe ich schon einmal das perfekte Outfit für die Hochzeit einer Freundin gefunden. Hochwertige Sachen zu zivilen Preisen.
Bei ONLY* kaufe ich auch fast immer ein Stück während der GSW, meist T-Shirts, Pullover oder Blusen. Auch hier spart man satte 20%.
ORSAY* ist schön für junge Looks, günstige Sommershirts, Shorts, Kleidchen & Accessoires. 20% Rabatt gibt es online und vor Ort!
PIECES*: Dor habe ich schon so manches Täschchen und viel Modeschmuck gekauft. Auch toll für Tücher und Schals! 20% Rabatt auf ausgewählte Key Pieces online!
PULL&BEAR* hat sicher eher eine jüngere Zielgruppe, aber es gehört tatsächlich zu meinen Lieblingsläden für preiswerte Basics wie Jogginghosen, Ringelshirts, Somerpuulis und tolle, supergünstige Jeans! In Frankfurt sind sie im Skyline Platza vertreten, aber da dies leider etwas abseits von meiner Shoppinggegend rund um die Zeil liegt, shoppe ich bei Pull&Bear meist online.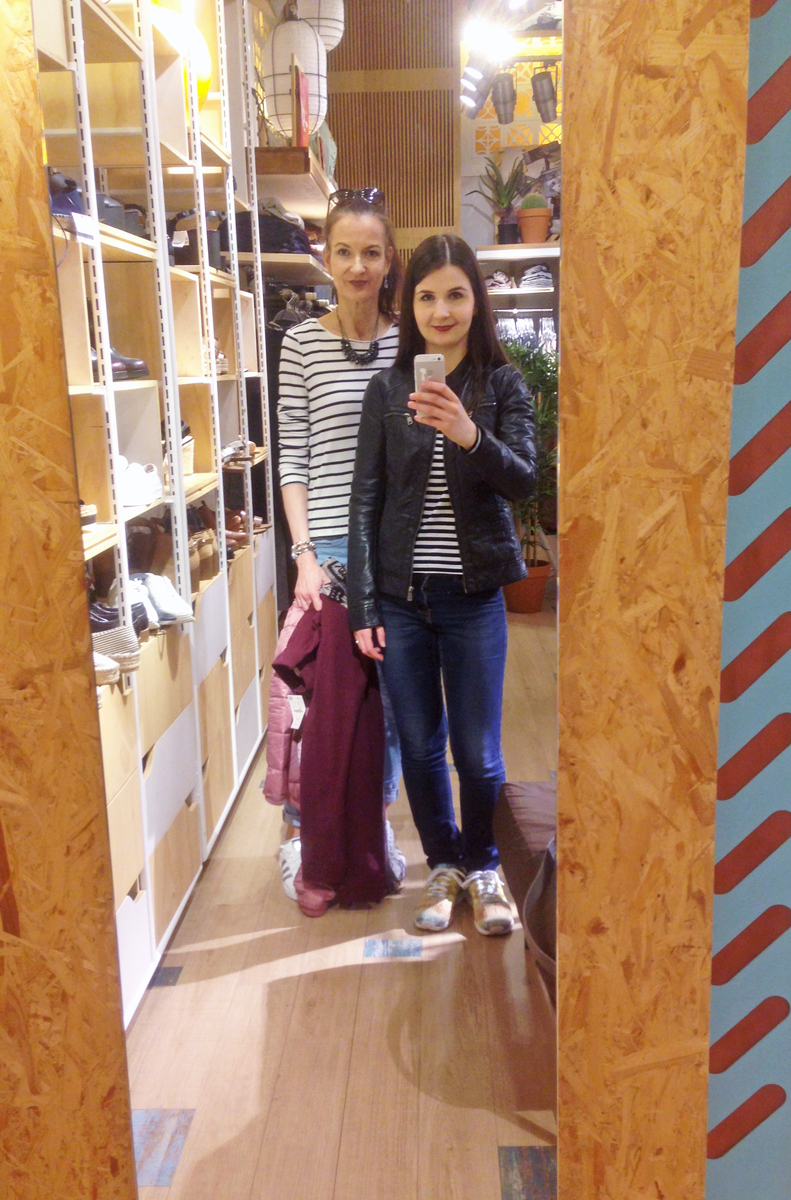 Aber manchmal schaffe ich es doch vor Ort, wie hier mit Anna bei der Glamour Shopping Week im letzten Jahr.
Bei PUMA* kann man coole Sport- & Streetstyles mit 20% RABATT und natürlich Sneakers und Sportschuhe während der Glamour Shopping Week shoppen.
ROLAND* Schuhe bietet auch 20% RABATT auf (nahezu) alles, online wie vor Ort.
S.OLIVER* bietet 20% RABATT gibt es bei dieser Glamour Shopping Week vor Ort wie auch online.
SARENZA* bietet ein unglaublich riesiges Angebot an Schuhen aller Art und (fast) alles mit 20% RABATT online, reinschauen lohnt sich in jedem Fall.
SELECTED* hat wirklich unheimlich schöne Sachen, auch für die Herren der Schöpfung. Mein Sohn ist ein totaler Selected-Fan!
SIDESTEP*: Willkommen im Sneaker-Paradies! Sneaker sind bequem, genial und in diesem Frühjahr wieder mega angesagt! Unbedingt reinschauen und 20% sparen!
THOMAS SABO*: Mit 15% Rabatt während der Glamour Shopping Week tollen Schmuck shoppen.
STREET ONE*: Basics in guter Qualität wie hochwertige Casual- und Businesssachen findet man bei . 15% RABATT gibt es ab einem MBW von 59,99€.
TASCHENKAUFHAUS* ist nicht Bestandteil der Glamour Shopping Week, bietet aber alternative SHOPPING DAYS an.
– 5% Rabatt* auf bereits reduzierte Artikel: CODE STITKH-5
– 10% Rabatt* auf alle nicht reduzierten Artikel: CODE STITKH-10
– 15% Rabatt* auf alle nicht reduzierten Artikel ab 200€ Artikelwert: CODE STITKH-15
Tipp: Wer bei der Bestellung als Zahlungsart Vorkasse auswählen, spart nochmal zusätzlich bis zu 5% Skonto!
TALLY WEIJL* bietet günstige junge Mode, auch schön für das Mutter-Tochter-Shoppen. 20% RABATT gibt es online wie vor Ort während der Glamour Shopping Week auf reguläre Ware.
TOM TAILOR* hat immer richtig schön und gut sitzende Jeans – auch für große Söhne und Traumprinzen – und dies mit 20% RABATT während der Glamour Shopping Week auf alles reguläre.
UHRCENTER*: Stylishe Uhren schöner Labels und auch Schmuck gibt es zur Glamour Shopping Week mit 15% RABATT, nur Junghans ist ausgenommen.
URBAN OUTFITTERS*: Wie die meisten wissen,♥♥♥ ich diesen Store. Gibt es in Frankfurt an der Hauptwache, aber ich shoppe in 99% der Fälle online, denn da gibt's eine tolle Auswahl, nicht nur an Fashion, auch Kosmetik und vor allem Homedeco! Sehr auch in meinen Beitrag: STYLE UNLIMITED WITH URBAN OUTFITTERS oder in den, in dem ich euch die tollen Stylebücher von UO vorstelle!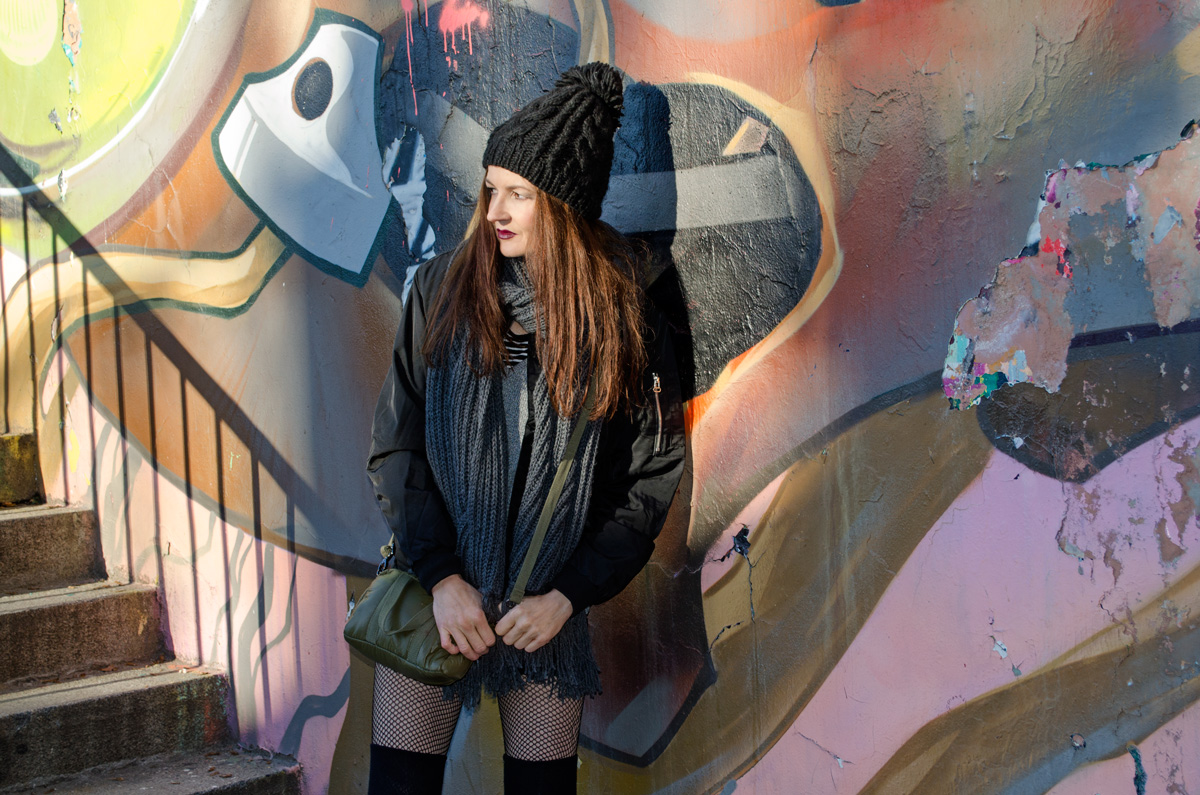 VERO MODA* bedeutet, wie ONLY, schöne skandinavische preiswerte Casual Mode (es gehört zum gleichen Konzern, wie Vila und Selected übrigens auch). Vero Moda hat oft schöne Blusen und Tops im Programm. Während der Glamour Shopping Week gibt es 20% RABATT online wie vor Ort.
BEAUTY & WELLNESS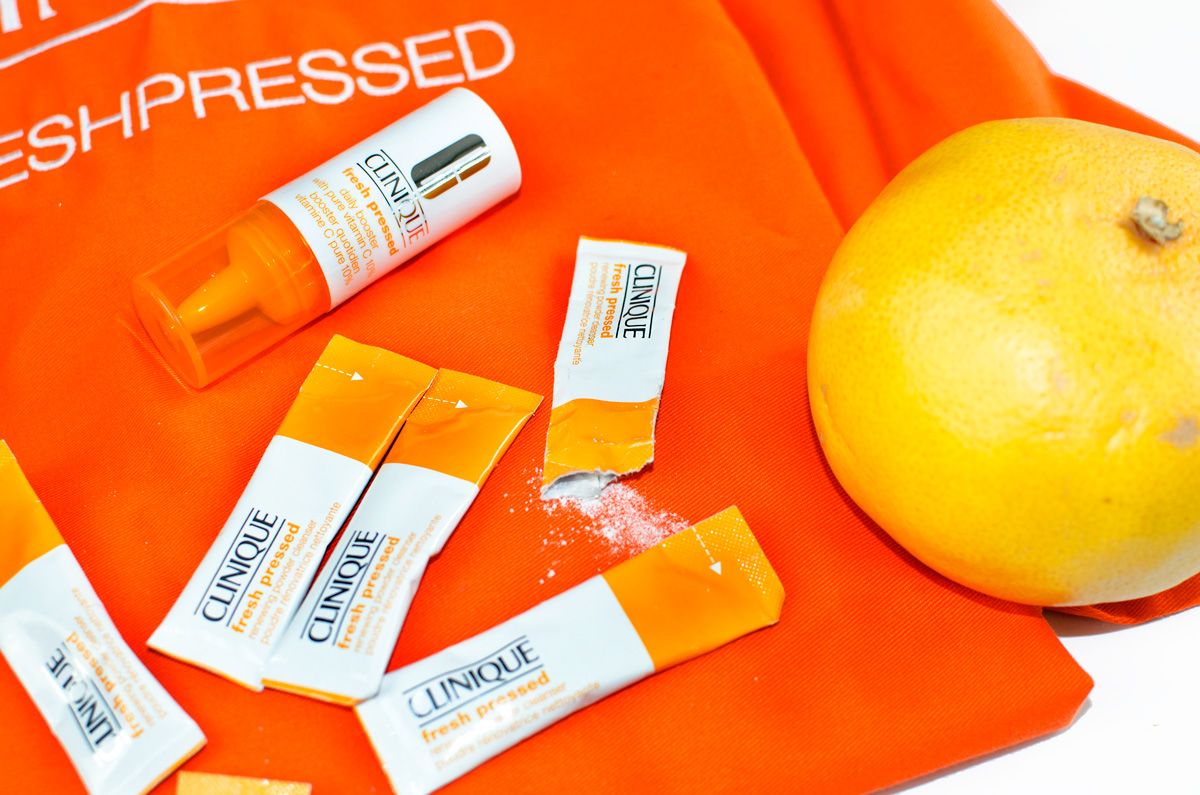 KIKO*: Die italienische Kultmarke gibt's online wie vor Ort mit 20% Rabatt!
MUSSLER BEAUTYNET*: Tolle, exklusive Markenkosmetik mit 20% Rabatt. Schaut mal im Onlinestore vorbei, dort gibt es auch seltenere Edellabels.
Für PARFUMDREAMS* die Glamour App aktivieren und satte 16% Rabatt + extra Luxusprobe und so megasgünstiig beste Markenkosmetik shoppen.
PAULA'S CHOICE* bietet wie im letzten Jahr 20% RABATT schon ab MBW 20€ und mit GRATISVERSAND während der Glamour Shopping Week!
Bei POINT-ROUGE* schaue ich gerne vorbei. Dort gibt es auch ausgefallenere Duftlabels wie J.F. Schwarzlose Berlin und natürlich hochwertige Marken wie Shiseido, Lancome, Sisley….
RITUALS ist auch mit 20% Rabatt dabei, online wie vor Ort. Hier werde ich eher "offline" shoppen, da ich einen Laden direkt vor Ort habe.
THE BODY SHOP* ist nach einer Pause wieder dabei, was mich sehr freut! Sehr in meinem Beitrag über einen TBS Haul meine Lieblinge inkl. einem echten Geheimtipp für die Haare. Demnächst gibt's bei mir wieder einen Bericht über spannende neue The Body Shop Produkte, ich teste bereits!
URBAN DECAY: Schaut in meine Beiträge über UD, ich bin vor allem Fan der riesigen VICE Lipstick Collection! Ich shoppe meist allerdings UD bei Douglas wegen der Goodies.
YVES ROCHER* ist immer einen Besuch wert, da mag ich z.B. die ausgefallenen Duschgels mit tollen Duftnoten.
GESCHENKE, DEKO & WOHNEN
DESIGN3000*: Entzückende Dinge rund um Deko, Geschenke & Wohnen"!" Osterdeko und -geschenke mit satten 20% Rabatt shoppen!
GELIEBTES ZUHAUSE*: Entzückende Möbel, Deko, Geschirr, alles, was man sich für sein Heim wünscht und jetzt mit 20% Rabatt. Toll auch zum Geschenke shoppen!
IDEE Creativmarkt*: Alles rund um DIY 😀 Ein Bastel-, Handarbeits-, Deko- und Künstlerparadies online wie vor Ort. Mr. PRETTY IN PINK stammt von Idee-Markt in der Mall of Berlin.
*Es handelt sich zum größten Teil um Affiliate-Links (*) und ich freue mich, wenn ihr sie nutzt, wenn ihr die Stores sowieso besucht, denn euch kostet es nichts, aber es unterstützt meine Arbeit 😀
FAZIT GLAMOUR SHOPPING WEEK APRIL 2017
Natürlich sind wieder viele Läden Partner der Glamour Shopping Week, doch einige wichtige Stores und Angebote vermisse ich in diesem Jahr wirklich: PARFÜMERIE PIEPER* ist nicht dabei, WARDOW.COM* hatte immer tolle Taschen und ist auch ausgestiegen. Und wo ist ADIDAS*? Auch AMAZON* nimmt nicht mehr teil. GUESS* & MORE&MORE* zählen auch nicht mehr zu den Glamour Shopping Week Partnern. Dass ZOEVA nicht mehr dabei ist, wird viele Beautyholics sehr ärgern. So kommen doch einige bekannte Stores zusammen, die nicht mehr mitmachen. ESPRIT* war auch lange dabei und ist auch dieses Mal wieder nicht mehr zu finden.
Ich vermisse auch eine größere Auswahl an Interior- & Deko-Stores, wie man es früher hatte. Und wo rockt der Bär? Es gibt keine Glamour Shopping Week Parties in diesem Frühling 🙁 Doch positive Shopping News aus Mainz gibt's auch. Wir haben seit kurzem einen Görtz und wir bekommen, haltet euch fest: SEPHORA!
Leider wird es in dieser Saison keinen Shoppingtag von Anna & mir zusammen geben :-(, denn wir bekommen es zeitlich nicht hin. Vielleicht schaffe ich es heute am Nachmittag noch nach Frankfurt, sonst sieht es auch bei mir eher nach 99% Onlineshopping aus, denn in der nächsten Woche steht unheimlich viel an und ich gehe auch noch 3 Tage ab Donnerstag volltags in den Sender arbeiten. Aber zum Glück gibt es das Internet 😀
Wen vermisst ihr noch bei der Glamour Shopping Week in diesem Frühling 2017? Werdet ihr auch mehr online shoppen oder doch vor Ort? Was steht auf eurer Liste, eher Beauty oder Fashion, Deko und nutzt ihr auch andere Angebote, wie die für günstiger Essen gehen o.ä., der Glamour Shopping Week?
Ich freue mich sehr auf eure Kommentare!
Euer stylepeacock
Chris
Kleine Reminder:
ÜBER AFFILIATE
Wenn ihr mehr dazu wissen wollt, was es mit Affiliate auf sich hat, lest meinen aktuellen Beitrag hierzu, er verschafft eine Menge Aufklärung!
GEWINNSPIEL
Im Beitrag PERFECT GLOW | #FRESHPRESSED VITAMIN C + GEWINNSPIEL erfahrt ihr alles über das tolle neue Clinique Beauty Booster-System und könnt es direkt 3x gewinnen!
– *beinhaltet Affiliatelinks –