[beinhaltet pr sample & affiliate links & somit (unbezahlte) werbung]
#LIEBSTERBLOGGERADVENT | DIE ERSTE VERLOSUNG
Beautyprodukte kennenlernen und dabei auch noch gewinnen! Zum ersten Adventswochenende stelle ich euch einen meiner absoluten Pflegelieblinge vor, mein geliebtes CLINIQUE SCULPTWEAR SERUM*! Ich habe schon sehr viele Seren ausprobiert und bin doch immer wieder zum Sculptwear zurück gekehrt. Daher möchte ich unsere tolle Aktion "mein #liebsterBloggerAdvent" auf meinem Blog mit diesem Beauty-Favoriten eröffnen.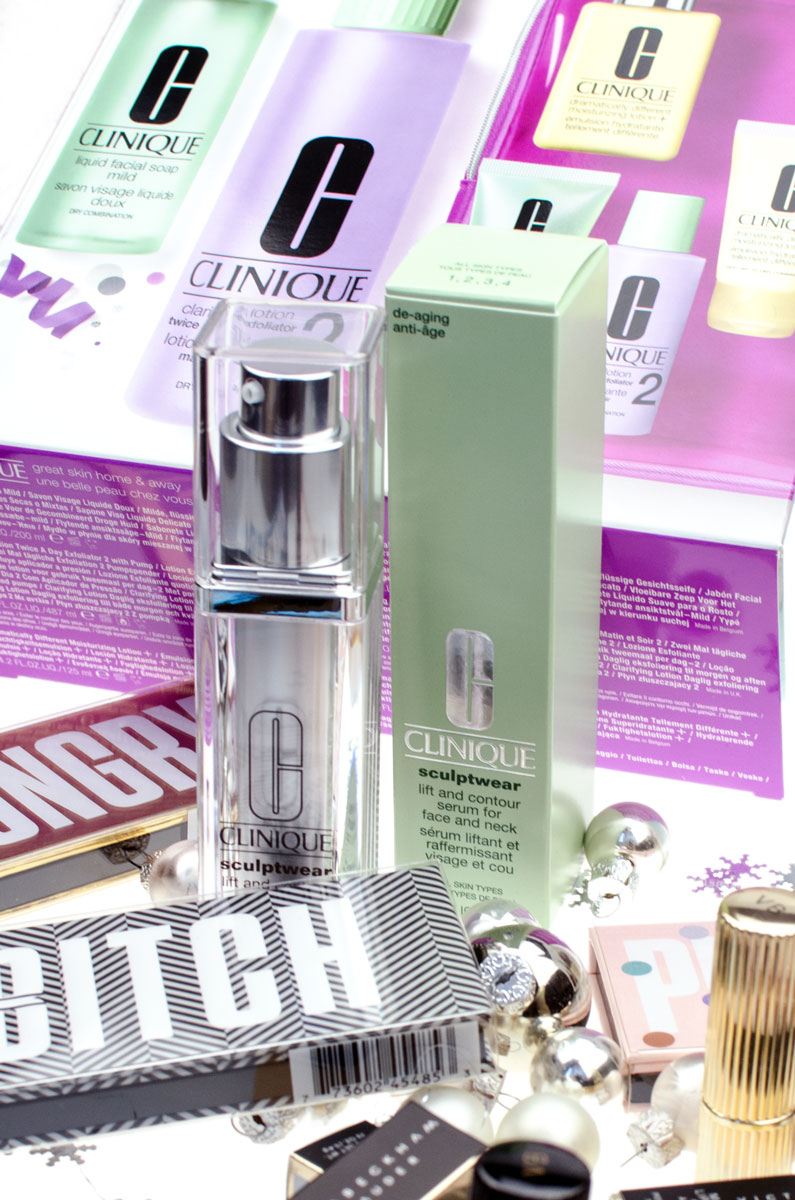 An jedem der nächsten 4 Adventswochenenden könnt ihr samstags und sonntags bei Mitgliedern unserer Gruppe tolle Beautylieblinge von uns gewinnen! Wir alle haben, super liebevoll von durch Marina vom Blog WasserMilchHonig organisiert, Beautylieblinge zusammengestellt, die wir vorstellen und dann auch an euch verlosen!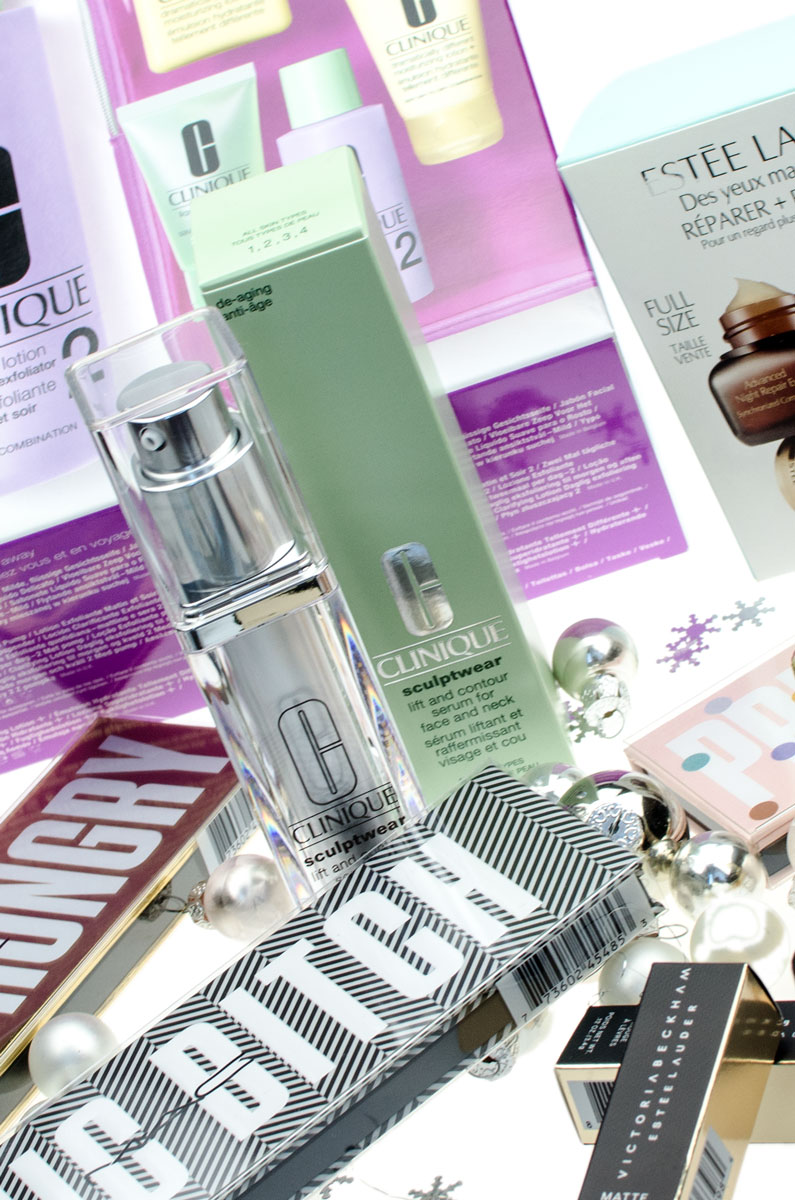 Alle Mädels unserer tollen Crew nehmen ein- bis viermal teil. Ihr bekommt also massenhaft die Gelegenheit, tolle Beautyprodukte kennenzulernen – und vielleicht auch bald euer eigen zu nennen. Ich finde die Aktion richtig super. Daher habe ich beschlossen, euch an allen vier Adventswochenenden die Gelegenheit zu geben, meine Lieblinge für euch zu entdecken und zu gewinnen! Besucht auch die anderen Mädels und folgt ihnen. Es lohnt sich!
ADVENTSWOCHENENDE: BEAUTYHIGHLIGHTS GEWINNEN
Bei sind es Produkte von:
Clinique

benefit

Bobbi Brown

MAC

Estée Lauder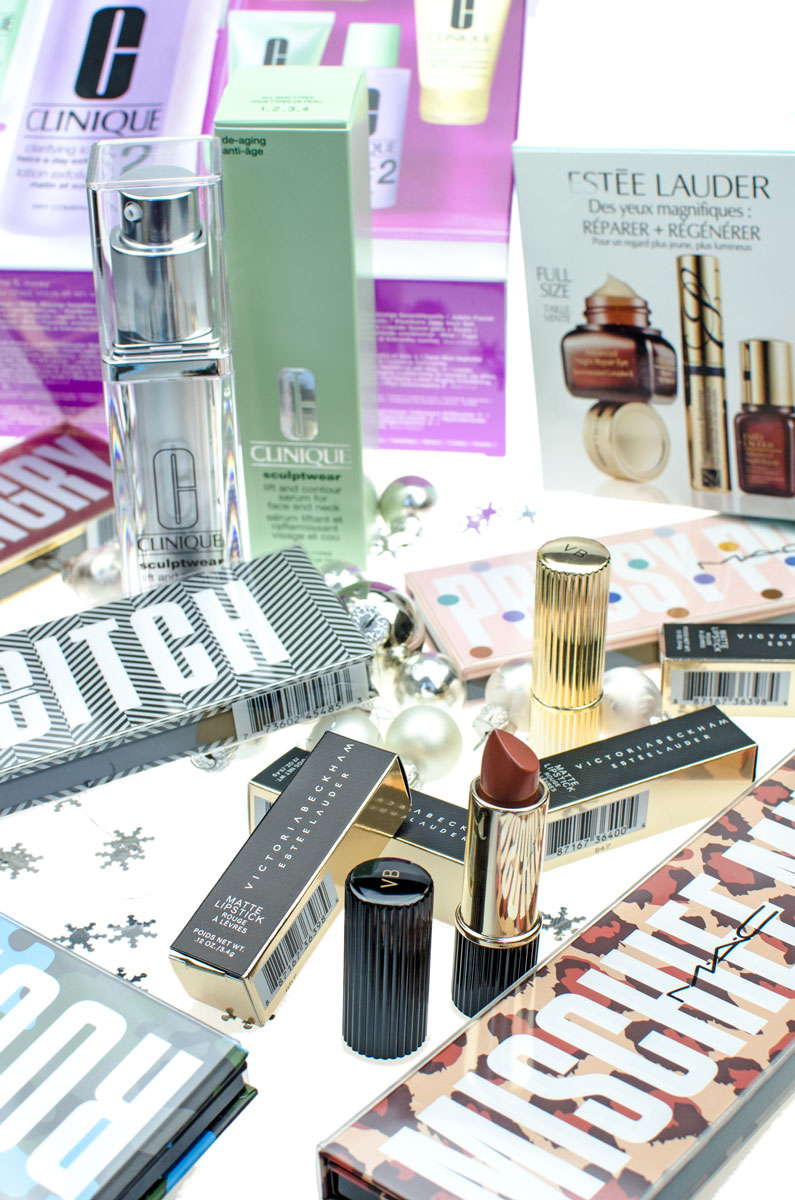 Lasst euch an jedem Wochenende auf neue überraschen! Ihr könnt an jedem der Adventssamstage und -sonntage bei den teilnehmenden Bloggern die neuen Aktionen entdecken und die gesamte Adventszeit versuchen zu gewinnen.
MEIN LIEBLING | CLINIQUE SCULPTWEAR SERUM
Ich liebe das Sculptwear Serum. Es ist so angenehm im Auftrag und toll in der Wirkung. Meine Haut hat sich durch die Anwendung sichtbar verbessert. Sie wird durch das Serum richtig fein, glatt, und straff. Ich möchte es einfach nicht missen. Daher will ich hier meine Begeisterung mit euch teilen. Mehr zu den Eigenschaften meines Beautylieblings erfahrt ihr auch im Beitrag: CLINIQUE SCULPTWEAR | SERUM & MASSAGE MASK | LIFT & CONTOUR.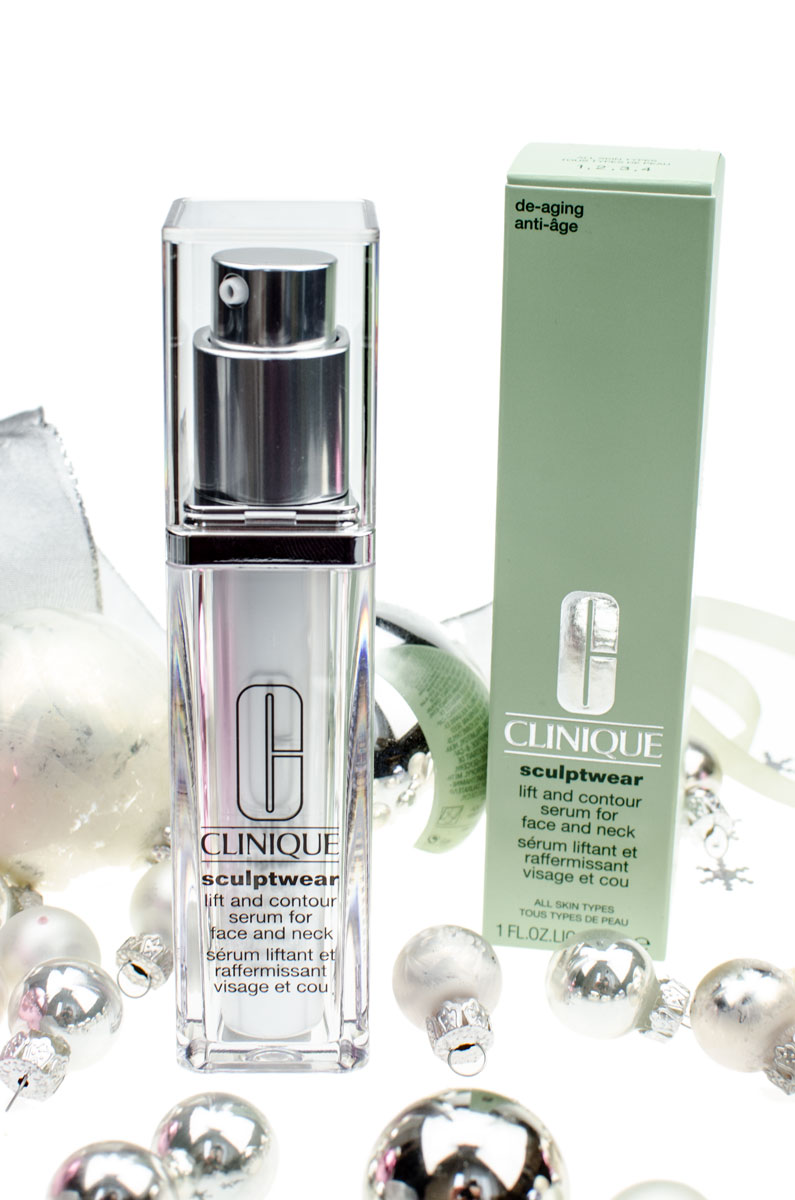 NICHTS VERPASSEN & GEWINNEN
Hier findet ihr alle Links zu den Aktionen und könnt tolle  Beautylieblinge meiner Bloggerkollegen kennenlernen und eben auch gewinnen:
Mein liebster Blogger Advent:
02.12.2017
Stylepeacock – What do you fancy? – Kirschblütenschnee – Lavender Province – Beautype – WasserMilchHonig 
03.12.2017
hokis1981 – The Lipstick Fox – Castle in the Clouds – Blushaholic – Highendlove – MacKarrie – Kirschblütenblog – Bibi F.ashionable – WasserMilchHonig
09.12.2017 
Beatrice in Love – Stylepeacock – Kirschblütenschnee –  WasserMilchHonig – Beautype – M&B Beauty
10.12.2017 
The Lipstick Fox – Castle in the Clouds  – WasserMilchHonig – Was macht Heli? – Just Eve – Bibi F.ashionable 
16.12.2017
What do you fancy? – Skincareinspiration  – Kirschblütenschnee – WasserMilchHonig – Beautype
17.12.2017
Castle in the Clouds – Blushaholic – Stylepeacock – Bibi F.ashionable – Complexions Beauty Blog – M&B Beauty – WasserMilchHonig
23.12.2017 
Beatrice in Love – Stylepeacock – What do you fancy? – In Love With Life – Beautype – WasserMilchHonig
24.12.2017 
Castle in the Clouds – Blushaholic – WasserMilchHonig – Just Eve – Bibi F.ashionable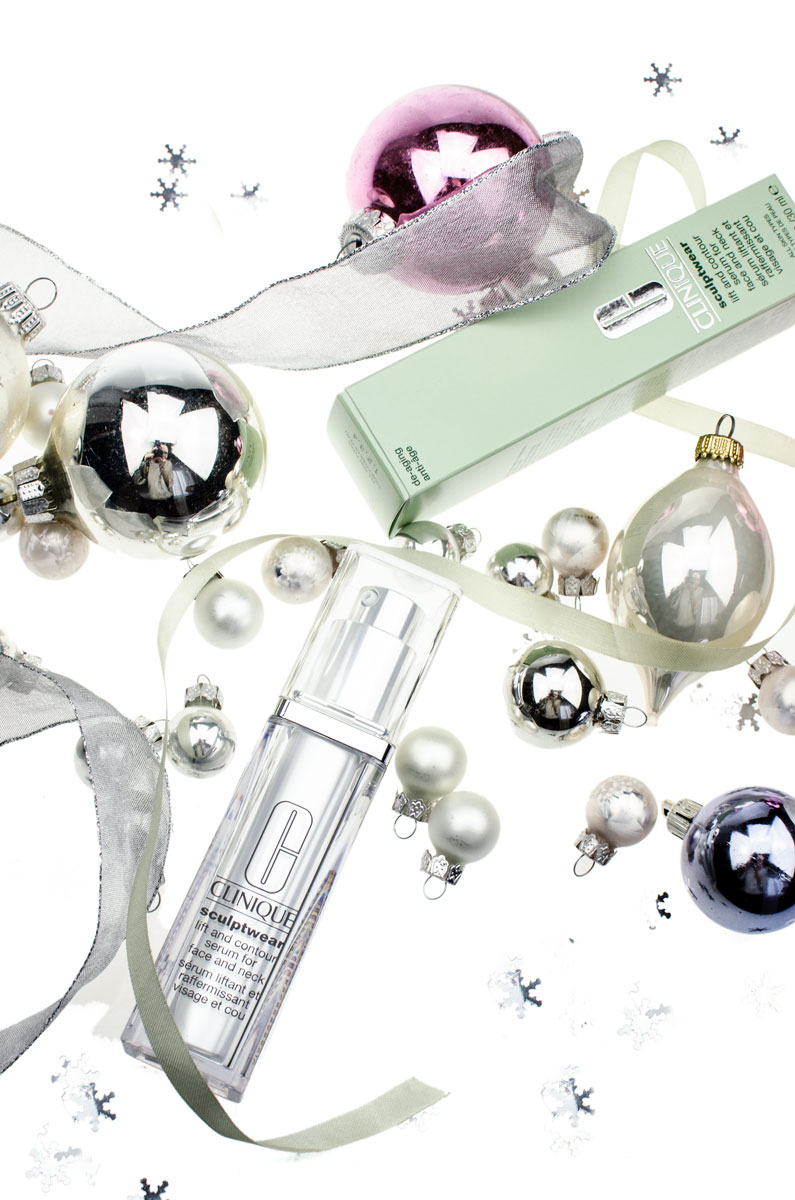 WIE KANN ICH GEWINNEN?
Jede Bloggerin sagt euch in ihrem Beitrag, wie ihr die tollen Beautyprodukte und -lieblinge gewinnen könnt. Gemeinsam ist, dass alle Gewinnspiele am 31.12.2017, 24:00 Uhr enden! 
Um eines von meinen drei Sculptwear Seren (je 30ml) zu gewinnen, müsste ihr folgende Bedingungen erfüllen:
Folgt mir auf mindestens 2 meiner Plattformen oder Social Media Accounts. Seid bitte echte Leser meines Blogs. Reine Gewinnspielteilnehmer sind ausgeschlossen. Ihr könnt also auch meinen Newsletter abonnieren und mir z.B. bei Bloglovin folgen. Folgt mir gerne auch auf Facebook, Pinterest, Twitter und/oder Instagram.
Kommentiert diesen Beitrag und gebt hierbei an, wo ihr mir folgt!

Sagt mir, ob ihr das Sculptwear Serum kennt und was euer persönlicher absoluter Pflegeliebling ist.

Wie alle übrigen Gewinnspiele der Aktion wird dieses Gewinnspiel am 31.12.2017, 24:00 Uhr enden!

Mein Gewinnspiel heute ist offen für Versandadressen in Deutschland, Österreich und der Schweiz. Bitte schaut bei den anderen nach deren Bedingungen.

Die drei Sculptwear Seren werden durch Clinique verschickt. Dafür gebe ich eure Adresse im Gewinnfall an das Unternehmen weiter.

Ihr könnt natürlich an allen Gewinnspielen teilnehmen – sowohl bei mir als auch bei den anderen Blogs unserer Crew.

Alle übrigen Regeln findet ihr ausführlich auf meiner Seite zu den Gewinnspielbedingungen!
Mehr tolle Adventsaktionen, Gewinnspiele und Links zu tollen Online-Adventskalendern findet ihr auf meiner GOODIE- & RABATTSEITE! Entdeckt auch die süßen Weihnachtssets im HOLIDAY SHOP von Clinique.*
Seid ihr schon gespannt auf die weiteren Aktionen? Bereits morgen werde ich euch mit einer weiteren tollen Aktion – unabhängig von dieser Aktion – überraschen! Auch bei dieser könnt ihr dann richtig tolle und wertvolle Beauty- & Lifestylehighlights gewinnen!
Ich wünsche euch allen viel Glück beim Gewinnen und eine wunderbare Adventszeit mit unseren #liebsterBloggeradvent Aktionen! Mein Dank geht an das Team von Clinique, die mir diese tolle Aktion ermöglichen! Wer nicht warten möchte, kann das tolle SCULPTWEAR SERUM natürlich auch bei CLINIQUE online* erwerben.
Euer stylepeacock
Chris
User Ratings (

1

Votes)

8.9