[pr sample | beinhaltet affiliate links | unbezahlte werbung]
GEWINNE DIE MAC PERSONALITY PALETTES
Die Zeit fliegt, bereits das dritte unserer vier mein #liebsterBloggerAdvent Wochenende ist da! Nochmals tausend Dank an die liebe Marina von WasserMilchHonig für die Organisation der tollen Blogparade! Zu diesem dritten Advent habe ich für euch ein besonderes Highlight: 5 verschiedene MAC* PERSONALITY PALETTES gibt es zu gewinnen. Auch diese Paletten gehören zu meinen Beauty-Lieblingen der Saison.
WELCHER PERSONALITY PALETTES TYP BIST DU?
Die PERSONALITY PALETTES von MAC*  bestehen jeweils aus 8 Lidschattentönen und einem Highlighter. Ob rockig frech wie ROCKIN REBEL, poppig wie FASHION FANATIC oder cool wie POWER HUNGRY, die sechs verschiedenen Eyeshadow-Paletten punkten durch toll zusammengestellte, hochpigmentierte Farben.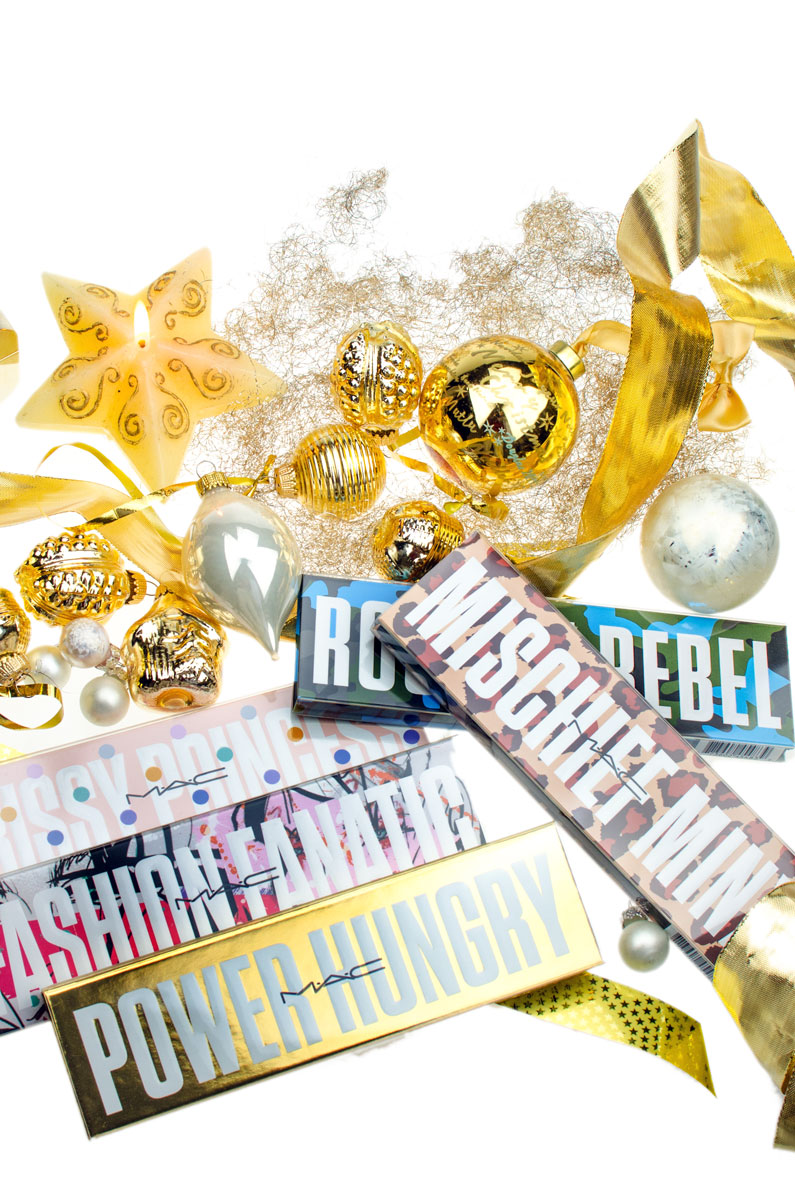 Die Aufmachung der festen poppig bunten Pappverpackungen ist richtig süß und witzig. Alle Farben tragen zum Typ passende, witzige Bezeichnungen. MAC hat mir alle sechs Varianten zur Verfügung gestellt. Eine habe ich mir ausgesucht, um sie euch vorzustellen und die anderen fünf  verlose ich an euch!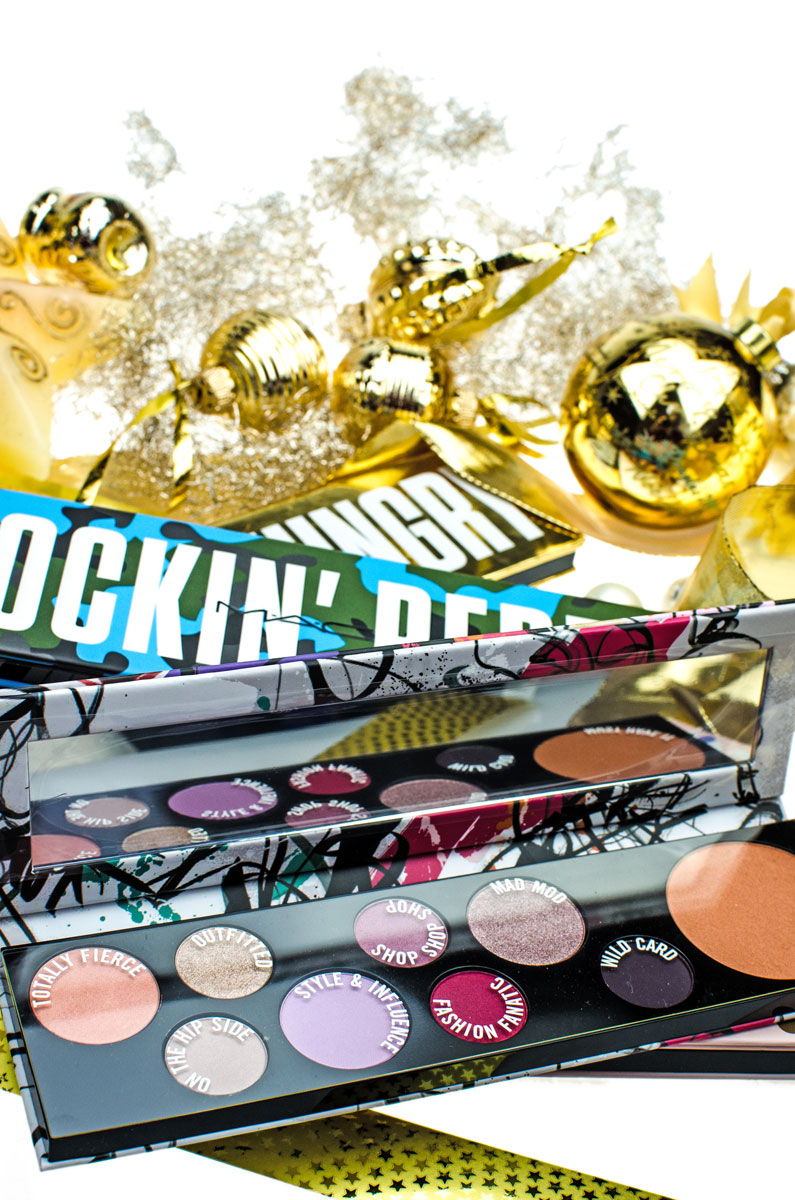 PERSONALITY PALETTES: BASIC BITCH
Aus den sechs verschiedenen MAC PERSONALITY PALETTES habe ich mir die "BASIC BITCH" ausgesucht und stelle sie euch vor.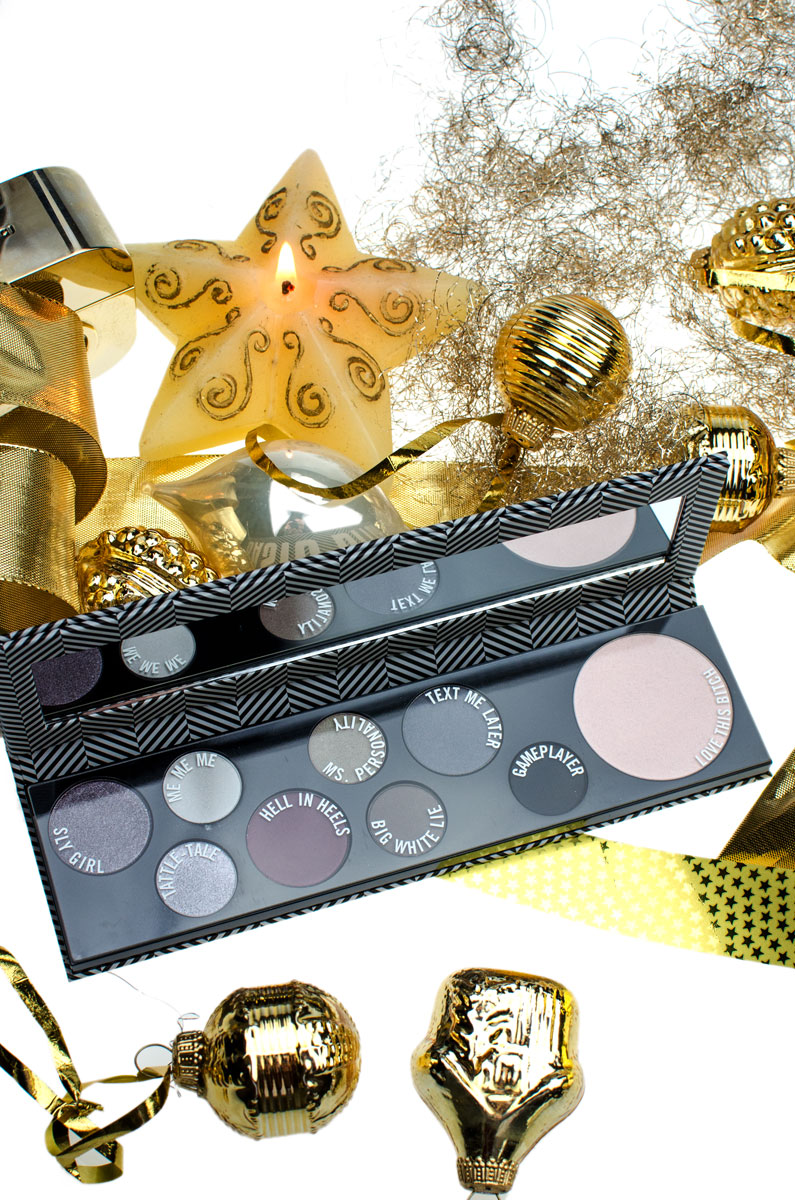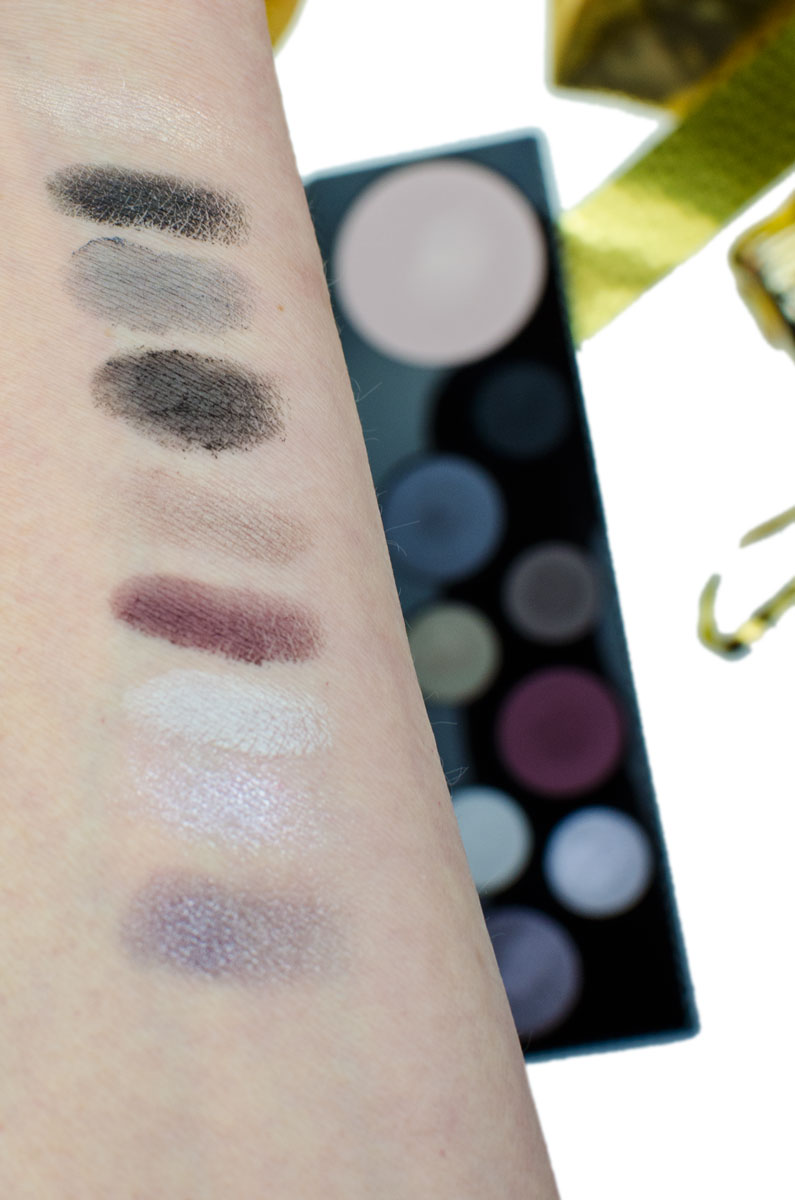 Matte und schimmernde kühle smokey Töne von Grau über Olive bis Pflaume zeichnen die BASIC BITCH Palette aus. Hinzu kommt ein sehr heller rosastichiger Highlighter. Alle Töne sind richtig toll und super untereinander für diverse Looks von dezent bis richtig intensiv kombinierbar. Sie ist einfach wunderschön, aber jede andere aus dieser Kollektion ist es auch. Es fällt mir schwer, mich davon zu trennen, muss ich zugeben.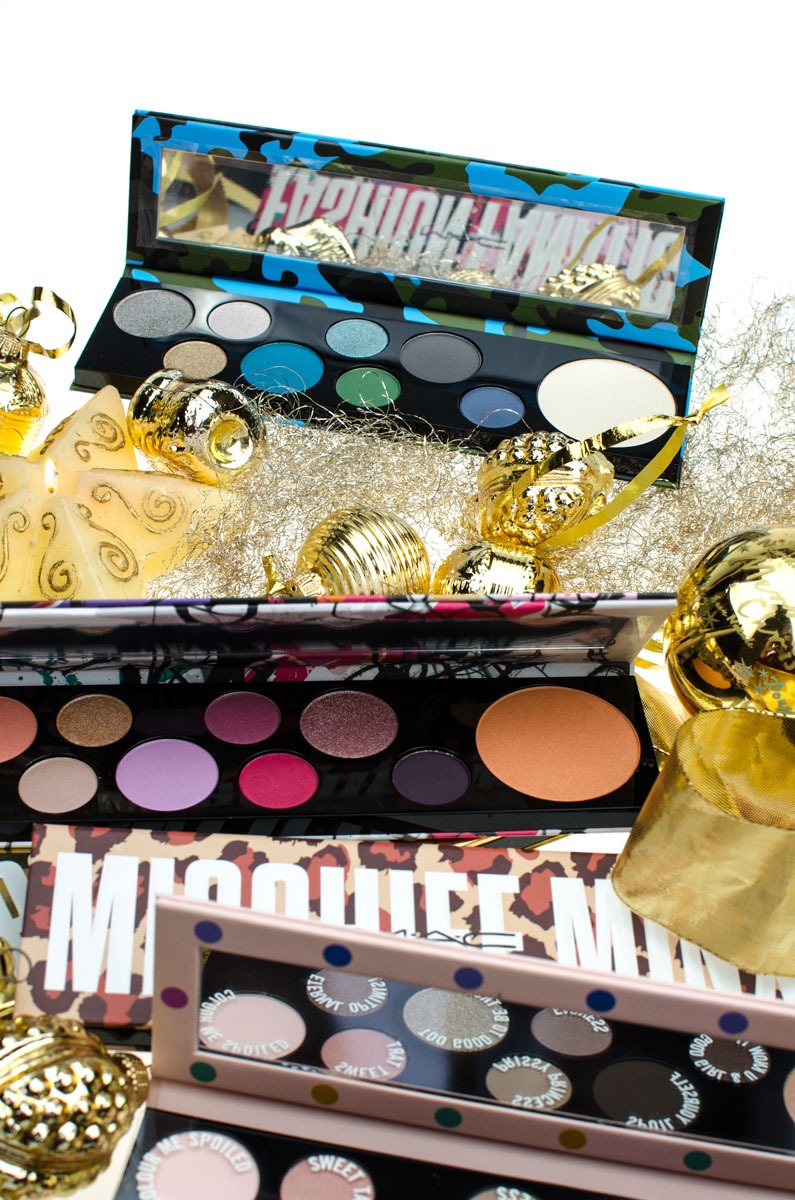 DIE WEITEREN PERSONALITY PALETTES
Unter allen Teilnehmern des Gewinnspiels verlose ich nun die weiteren Paletten der Personality Palettes Collection. Ihr habt nun die Möglichkeit folgende Personality Palettes zu gewinnen: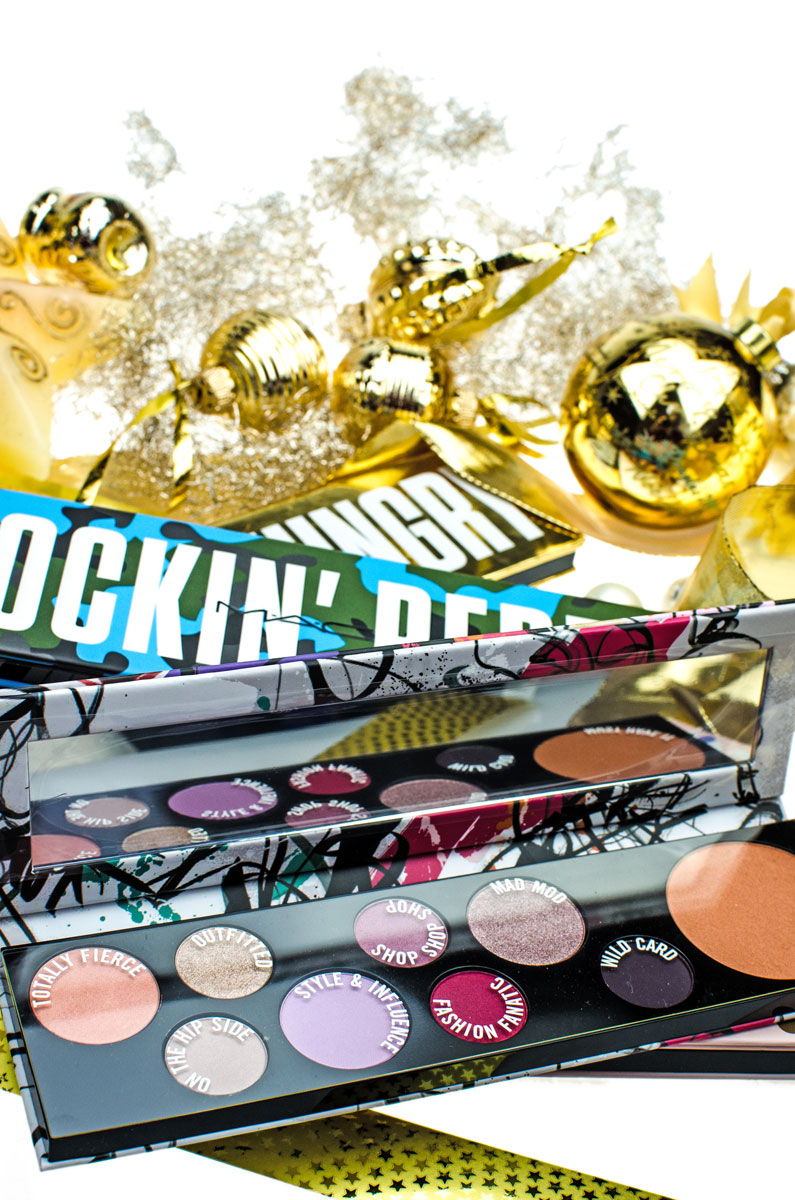 GEWINNE EINE DER PERSONALITY PALETTES
Du möchtest auch eine der Personality Palettes im Wert von je 49,00€ dein eigen nennen? Dann mache bei unserer mein liebster Blogger Advent Aktion mit! Lest auch Marinas tollen Blogbeitrag zur ROCKIN REBEL PALETTE und auch das Review von MacKarrie!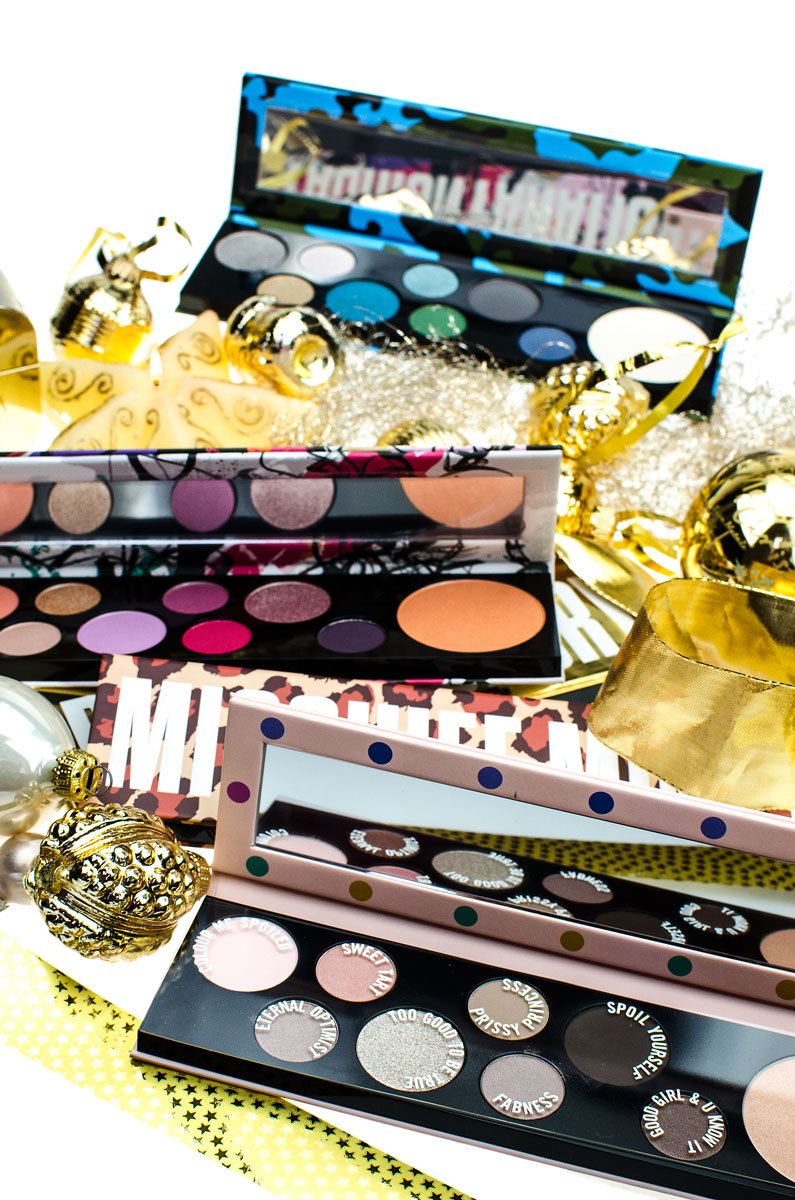 Folgende Bedingungen müsst ihr erfüllen, um eine der Personality Palettes zu gewinnen:
Folgt mir auf mindestens 2 meiner Plattformen oder Social Media Accounts. Meine Bitte:  nur echte Leser meines Blogs mitzumachen. Gewinnspiel-Hopper, die nach dem Ablauf direkt wieder entfolgen und sich nicht für meinen Blog interessieren, sind ausgeschlossen. Ihr könnt auch meinen Newsletter abonnieren und mir z.B. bei Bloglovin folgen.
Folgt mir gerne auch auf Facebook, Pinterest, Twitter und/oder Instagram.
Kommentiert diesen Beitrag und gebt hierbei an, wo ihr mir folgt!
Erzählt mir etwas darüber, ob ihr bereits MAC Produkte verwendet. Oder träumt ihr schon lange von einem bestimmten MAC Produkt?
Was für ein Personality Palettes Typ bist du? Verrate mir in den Kommentaren, ob du eher ein Rebel, eine Princess, Power Hungry oder was auch immer bist! Deine Antwort hat allerdings keinen echten Einfluss auf die Palette, die du u.U. gewinnst! Ich verteile sie unter den ausgelosten Gewinnern, versuche aber Wünsche zu berücksichtigen!
Wie alle übrigen Gewinnspiele der Aktion wird diese Verlosung am 31.12.2017 um 24:00 Uhr enden!
Das Gewinnspiel heute zu den Personality Palettes ist nur offen für Versandadressen in Deutschland! Bitte informiert euch bei den anderen über deren Teilnahmebedingungen.
Die Paletten werden durch mich persönlich verschickt. Für Beschädigungen oder Verlust auf dem Versandweg kann ich leider nicht haften! Es besteht kein Anspruch auf Ersatz oder Entschädigung jeglicher Art.
Ihr könnt die gesamte Adventszeit hindurch an allen Gewinnspielen der Aktion teilnehmen – sowohl bei mir als auch bei den anderen Blogs unserer Crew.
Alle übrigen Regeln findet ihr ausführlich auf meiner Seite zu den Gewinnspielbedingungen!
Weitere spannende Adventsaktionen, Online-Adventskalender & Gewinnspiele findet ihr auf meiner GOODIE- & RABATTSEITE! → Hier geht es zu meiner Verlosung vom ersten Adventswochenende, bei der ihr 3 Sculptwear Seren von Clinique* gewinnen könnt!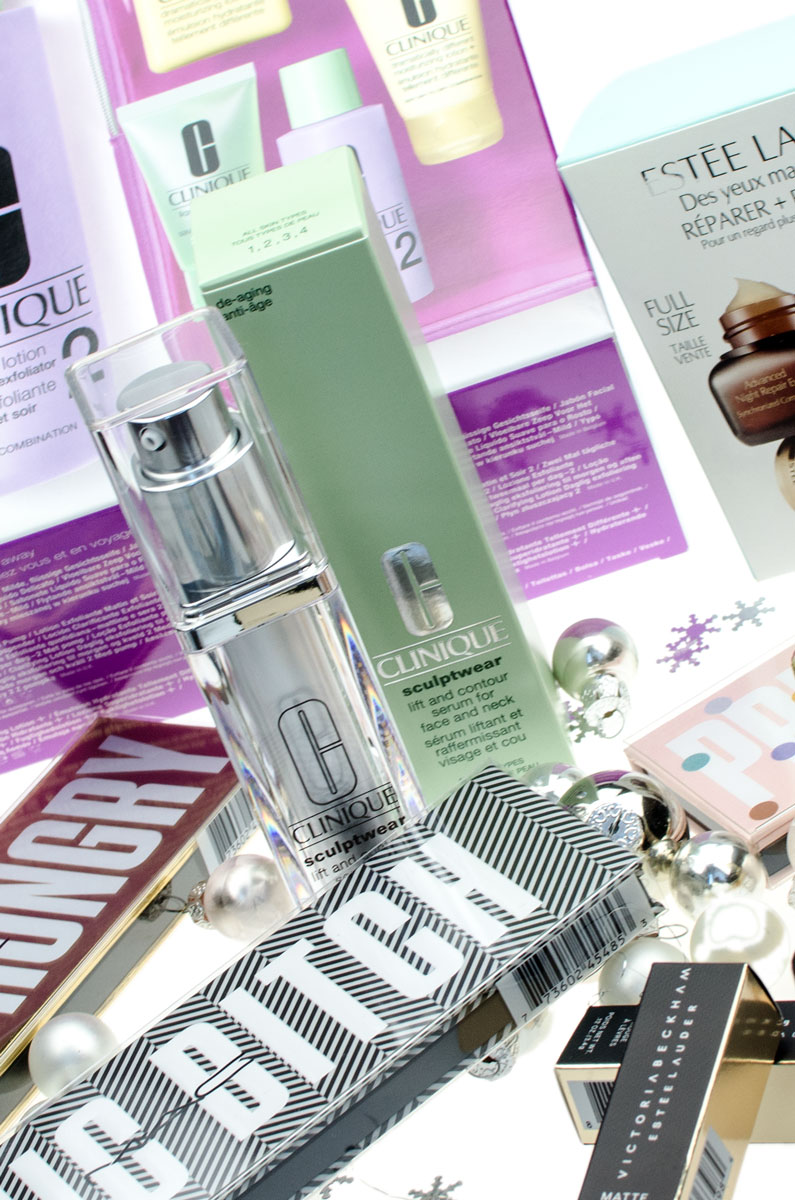 Bei meiner zweiten Verlosung der mein #liebsterBloggerAdvent Aktion könnt ihr bei mir  3 tolle Mascara Duos von benefit in Fullsize gewinnen!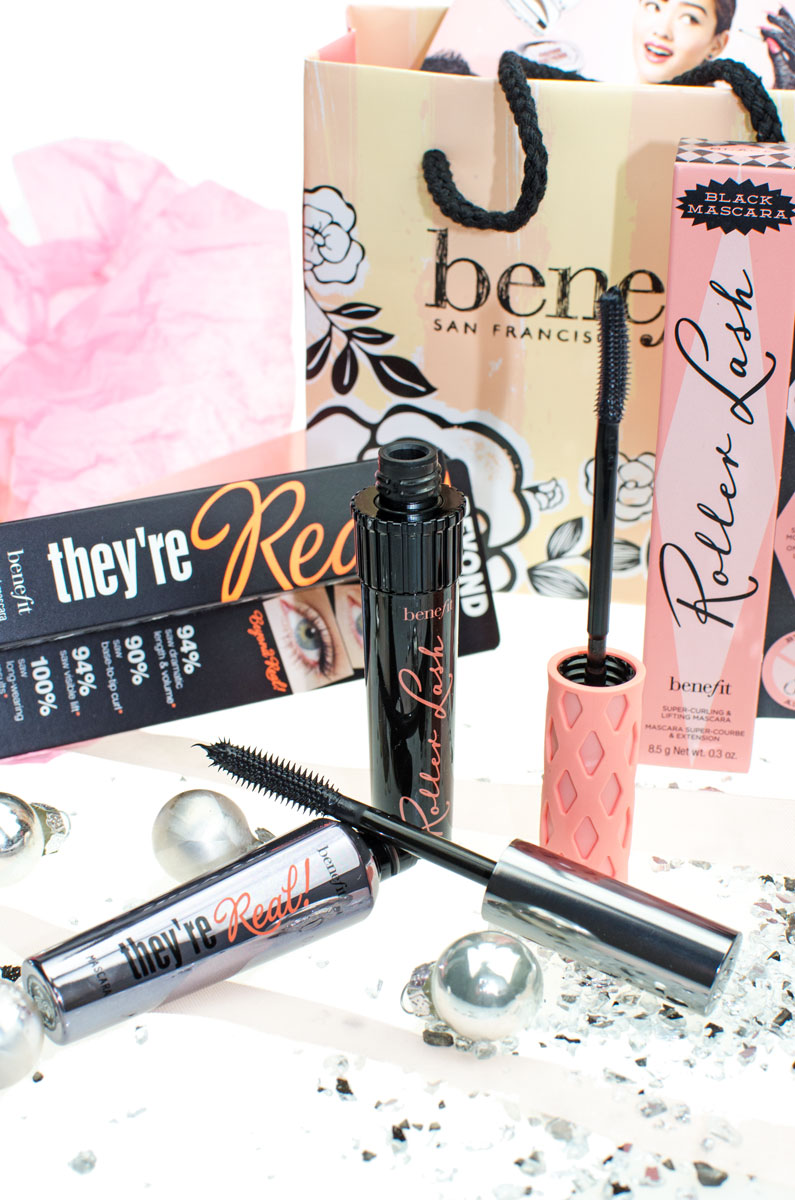 GEWINNE WEITERE BEAUTY-LIEBLINGE
Schaut unbedingt auch bei den anderen Bloggerinnen der mein #liebsterBloggerAdvent Aktion vorbei und lernt deren Beautyfavoriten kennen! Heute könnt ihr neben mir auch noch neue Aktionen und Gewinnspiele bei Castle in the Clouds, Blushaholic, Bibi F.ashionable Complexions Beauty Blog, M&B Beauty und WasserMilchHonig entdecken! Alle Verlosungen laufen die gesamte Adventszeit! An jedem Samstag und Sonntag kommen neue Gewinnspiele mit tollen Beautypreisen hinzu! Ihr könnt also auch noch an den Verlosungen der letzten Male mitmachen! Hier findet ihr alle Links zu den Aktionen:
MEIN LIEBSTER BLOGGER ADVENT
02.12.2017
Stylepeacock – What do you fancy? – Kirschblütenschnee – Lavender Province – Beautype – WasserMilchHonig 
03.12.2017
hokis1981 – The Lipstick Fox – Castle in the Clouds – Blushaholic – Highendlove – MacKarrie – Kirschblütenblog – Bibi F.ashionable – WasserMilchHonig
09.12.2017 
Beatrice in Love – Stylepeacock – Kirschblütenschnee –  WasserMilchHonig – Beautype – M&B Beauty
10.12.2017 
The Lipstick Fox – Castle in the Clouds  – WasserMilchHonig – Was macht Heli? – Just Eve – Bibi F.ashionable 
16.12.2017
What do you fancy? – Skincareinspiration  – Kirschblütenschnee – WasserMilchHonig – Beautype
17.12.2017
Castle in the Clouds – Blushaholic – Stylepeacock – Bibi F.ashionable – Complexions Beauty Blog – M&B Beauty – WasserMilchHonig
23.12.2017 
Beatrice in Love – Stylepeacock – What do you fancy? – In Love With Life – Beautype – WasserMilchHonig
24.12.2017 
Castle in the Clouds – Blushaholic – WasserMilchHonig – Just Eve – Bibi F.ashionable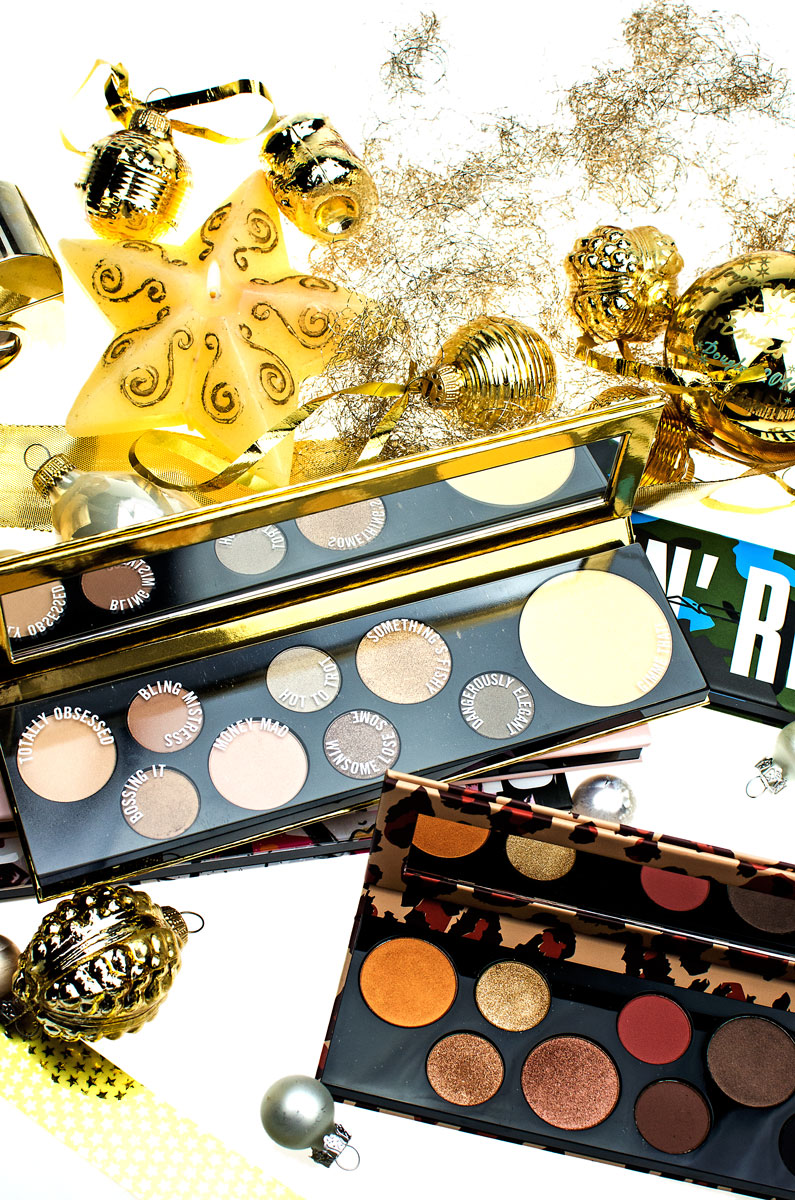 Bis Weihnachten werde ich im Rahmen der mein #liebsterBloggerAdvent – und auch unabhängig davon – weitere megatolle Beautygewinne verlosen. Mit dabei sind:
Clinique
benefit
Bobbi Brown
MAC
Estée Lauder 
MITMACHEN BEIM MEIN #LIEBSTERBLOGGERADVENT
Seid ihr schon richtig gespannt auf die weiteren Vorstellungen der Beautylieblinge und Verlosungen? Schon bald werde ich euch mit noch mehr Aktionen überraschen! Es wird in der nächsten Woche eine Aktion nur für Newsletter-Abonnenten geben, also schnell noch den Newsletter abonnieren!
Ich wünsche euch allen viel Glück beim Gewinnspiel! Schaut auch nach den anderen mein #liebsterBloggeradvent Aktionen! Mein herzlicher Dank geht an MAC Cosmetics für das Bereitstellen der Gewinne!
Wer nicht auf sein Glück vertrauen möchte, kann die MAC PERSONALITY PALETTES  für je 49,00 bei MAC online erwerben*!
Natürlich freue ich mich auf eure Teilnahme am Gewinnspiel und eure Kommentare!
Euer stylepeacock
Chris
User Ratings (

2

Votes)

9.5