TOLLE NEUE SETS & PRODUKTE BEI CLINIQUE
Bei Clinique gibt es derzeit ein paar richtig tolle Sommerprodukte und auch kleine Sets zum Knüllerpreis. Dazu eine wahnsinnig gute Auswahl an tollen Luxusproben und als Knüller kann man eine SONIC BRUSH als Godie geschenkt erhalten.
SUMMER MAKE-UP ZUM KLEINEN PREIS
Es gibt zwei Sets mit unschlagbarem Preis, bei dem man ein Produkt bezahlt, weitere FULLSIZES u./o. MINIS geschenkt sind!
SUMMER IN THE CITY MAKEUP KIT
Hier bekommt man für nur 20,50€:
High Impact Mascara, Black, 8g (Fullsize)

Long Last Soft Matte Lipstick, Matte Petal, 4g (Fullsize)

Skinny Stick, Slimming Black, 0.028g (Mini)
Alternativ gibt es für Gloss-Liebhaber dieses Set:
SUMMER AT THE BEACH MAKEUP KIT
Hier bekommt man für nur 20,50€:
Full-Size, Long Last Glosswear™ in Honey Bunch, .2 oz. / 6g (Fullsize)

High Impact™ Mascara in Black.  4g (Mini)

Clinique Skinny Stick™ in Sleek Teak, 0.028g (Mini)
WEITERE TOLLE SOMMER-PRODUKTE
Es gibt noch einige spannende weitere Sachen für den Sommer.
SUPER CITY BLOCK BB CUSHION COMPACT BROAD
Flüssig-Foundation und Kompaktpuder in einem und dazu noch ein SPF von 50 – und das alles kompakt  in einer Dose – das klingt vielversprechend. Gerade für einen Urlaub im Süden dürfte der SUPER CITY BLOCK BB CUSHION COMPACT BROAD SPECTRUM SPF 50* toll sein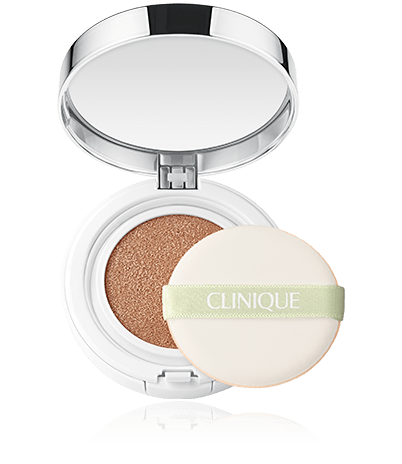 Sehr spannend finde ich auch die neuen leichten Sonneschutzprodukte für das Gesicht und Körper:
MINERAL FLUID SUN PROTECTION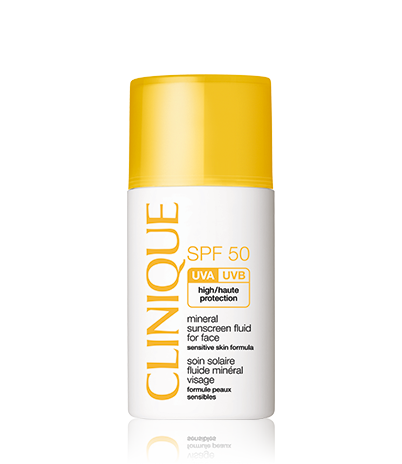 Für Gesicht und Körper gibt es neuen Sonnenschutz-Produkte, die besonders leicht dun wirksam sein sollen. Nebem dem SPF50 MINERAL FLUID FOR FACE* gibt es noch eine Variante mit SPF30 für das Gesicht* und eine solche für den Körper*.
GOODIE-CODES & LUXUS-MINIS
Mit dem Code BYE erhaltet ihr ein tolle 4 teiliges Set dazu! Der MBW beträgt 60€.
Für einen MBW von 50,00€ gibt es das Set aus einer kleinen Mositure Surge und einer Mini-Mascara im hübschen Täschchen mit dem Code MOISTUREDUO. Aber für einen MBW von 40,00€ bekommt ihr es bereits auch, nämlich mit dem Code BEAUTYSET.
WEITERE SETS MIT PREISVORTEIL & NEUES
Über das große BLOCKBUSTER SET*, das ihr zur Zeit mit Code zum speziellen Vorteilspreis bekommen könnt, hatte ich euch ja schon in → einem anderen Beitrag berichtet. Wer lieber für kleines Geld ein paar Produkte testen möchte oder ein richtig schönes Geschenk sucht, ist mit der It-Bag* zum Preis von 18,00€ gut bedient.
Code: SOMMER16 | Wert:145€ mit Code 90€ statt 113,90€
Es gibt noch eine große Anzahl neuer Produkte wie neue Kohlesachen, eine brandneue Clarifying Lotion, die für besonders empfindliche Haut, die komplett akoholfrei ist und einiges mehr. Alles Neue findet man → HIER*
SONIC BRUSH GESCHENKT
Bild führt zum Angebot*
Das beste zum Schluss! Wer sich ein Set aus LIQUID SOAP, CLARIFYING LOTION & DDML/DDMG → HIER zusammenstellt, erhält mit dem Code 3STEPS eine Clinique Sonic Gesichtsreinigungsbürste im Wert von 119€ dazu geschenkt + 3 weitere Luxustestmuster (aber 60€ MBW ansonsten sind es 2). Die Hauttypen könnt ihr nach Belieben mischen, also eine Clarifying Lotion für fettige Haut mit dem DDMG für ölige Haut…
Der Code gilt nur bei individueller Zusammenstellung aus den genannten Produkten, nicht für andere Reinigungen,  auch nicht die feste Soap, andere Pflegeprodukte oder Vorteilssets der 3-Phasen-Systempflege! Nur solange Vorrat reicht!
Ich liebe meine SONIC BRUSH. → HIER findet ihr mein Review dazu!
Ihr möchtet lieber euer Glück versuchen und eine von 10 limitierten pink farbenen Clinique Sonic Brushes mit Starterset gewinnen? Dann nehmt → HIER an meinem Gewinnspiel teil! Außerdem verlose ich noch ein → SCHAEBENS Set mit ganz viele Masken!
FLACONI GEBURTSTAG & BH COSMETICS SALE
Flaconi feiert 5. Geburtstag! Ab 100€ MBW gibt's bei → FLACONI* eine FEEL PRETTY BOX geschenkt! Bei → BH COSMETICS* ist Sale und vieles ist bis zu 70% reduziert!
#DIFFERENCEMAKER EVENT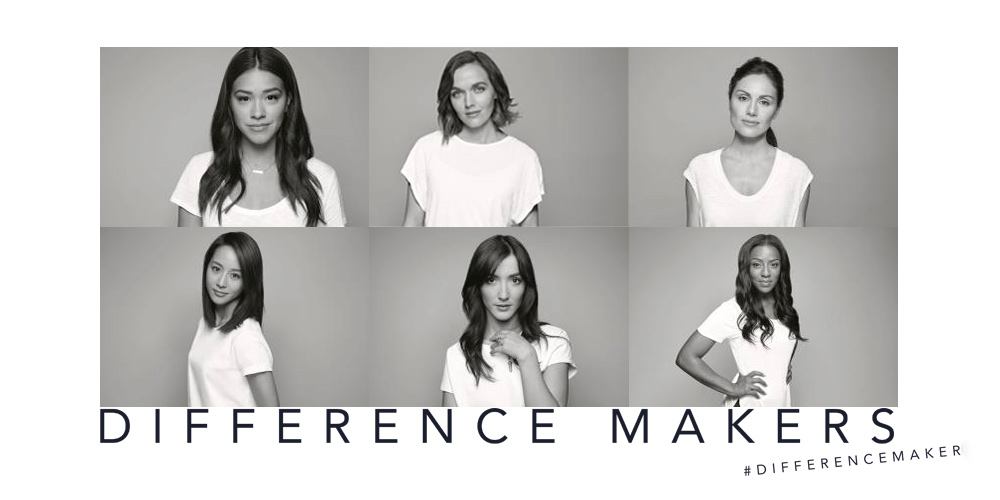 Morgen fahre ich ach München, weil am Mittwoch dort das deutsche Event zur #DIFFERENCEMAKER Kampagne von Clinique stattfindet. Ich freue mich sehr darauf. Auch werde ich die Gelegenheit haben, mit NAZAN ECKES der deutschen Botschafterin des Projekts zu sprechen!
→ HIER findet ihr meinen Beitrag zur #DIFFERNCEMAKER Kampagne!
Wer Lust hat mit mir morgen Abend in München am Viktualienmarkt oder sonstwo in einem Biergarten zu sitzen, kann sich gerne per  → E-Mail an mich wenden 🙂 Vielleicht können wir uns verabreden!
Ich wünsche euch viel Spaß mit den massenhaften Beauty-Angeboten und ein wunderbares Restwochenende 🙂
Euer stylepeacock
Chris
– *beinhaltet Affiliatelinks  –