WAS IST EIGENTLICH "NUDE"?

Was heißt eigentlich wirklich NUDE-LOOK oder NUDE-COLOR? NUDE bedeutet NACKT und beschreibt einen Look, mit dem wir nicht aufgesetzt bemalt, sondern natürlich wirken, fast wie uncoloriert, also nackt eben – nur schöner. NUDE COLORS sind natürliche Farben im Spekrtum von hellen Haut- , über sanfte Beige- und Rosé bis hin zu dunklen Erdtönen.
Ich besitze eine Menge Lippenstifte, Chubby Sticks und einige Glosse und Lacquer in Nudetönen. Mit von der Partie sind einige echte Fehlkäufe, die ich, solo betrachtet, als kleines Kunstwerk wunderschön finde, die mir aber überhaupt nicht stehen.
ECHTE LIEBLINGE
Echte Lieblinge im Nudebreich sind z.B. die CLINIQUE CHUBBIES "WHOLE LOTTA HONEY", "BOLDEST BRONZE & "CURVIEST CARAMEL", die sich nur in Intensität und Tonrichtung dezent unterscheiden. So ist der Curviest Caramel etwas rosésticher als Boldest Bronze (→ s. Review). Beide sind Intense-Varianten (über Clinique*), d.h. mit recht deckendem Farbauftrag, während Whole Lotta Honey (über Clinique*) die pflegendere Moisturizing Version mit weniger Farbintenistät darstellt. Gravierend sind die Unterschiede aber nicht. Auch meinen MOCHA POP (auch über Clinique*) liebe ich sehr. Ein toller Alltagston mit bestechendem Tragekomfort.
ECHTE FEHLKÄUFE
Zwei MACs haben sich leider als völlig unpassend zu meinem Hautton erwiesen. Hier bin ich ein echtes "Palettenopfer". Da ich stehe vorm MAC-Counter und sehe die aufgereihten Farben. Eigentlich kaufe ich im Kopf immer die ganze Tonpalette und sowohl MYTH als auch GAGA2 sahen neben ihren "Brüdern und Schwester"  am Counter aufgereiht so schön aus – ich damit leider weniger.
Back to MAC wäre hier sicher eine Lösung, aber GAGA2 ist ein limited VIVA GLAM und darf daher bleiben und MYTH habe ich bei MACY'S in NYC erstanden. Wann immer ich ihn in den Händen halte, denke ich an das herrliche Gespräch mit dem spargeldünnen schwulen MAC PRO, der so unheimlich nett und witzig war – und mir die gesamte Palette seiner liebsten MACs präsentierte, durch die Bank helle Rosés. Er war übrigens gegen MYTH (hier über Ludwig Beck erhältlich*), hätte ich mal auf den New Yorker Mac Professional gehört. Mit MYTH tauge ich im Höchstfall als abgestandene Main-Wasserleiche im Tatort Frankfurt.
Erkenntnis: Ganz helle Beige-Töne mit gelblichen Unterton sind nichts für meine Lippen. Ich brauche ein bisschen mehr Farbe mit schokoladigerem Touch.
NUDE CHARMANT IN NOISETTE | MAC MIDIMAUVE
Doch nun zu meinem echten Favoriten: tada, ich präsentiere meinen MAC MIDIMAUVE, ein wunderschöner nudiger Noisette-Ton mit Lustre-Finish. Mac unterscheidet sechs verschiedene Lippenstift Finish-Varianten. Lustre ist eine pflegende, üblicherweise nicht komplett deckende Version – sehr angenehm im Tragegefühl. sehr natürlich im Aussehen, aber natürlich nicht extrem haltbar. Ich finde jedoch, dass auch die Lippenstifte diverser Finishs sich bei Masch untereinander stark unterscheiden. Den MIDIMAUVE empfinde ich schon als recht deckend.
Eine schöne beispielhafte Übersicht über die diversen MAC-Finishs gibt → MacKarrie auf ihrem Blog.
Der MIDIMAUVE hat seinen Titel als mein liebster Nude-Lipstick schon deswegen verdient, weil er einer der wenigen Lippenstifte meines Lebens ist, den ich komplett verbraucht habe und ein zweites Mal besitze. Dabei ist es bei der Anzahl von Lippenstiften, die ich besitze, nach Wahrscheinlichkeitsrechnung doch fast unmöglich, einen Lipstick komplett zu verbrauchen.
LOVE AT THE FIRST SIGHT
Meinen ersten Midimauve habe ich von Anna geschenkt bekommen. Es war dann Liebe auf den ersten Blick.  Der Ton ist wie gemacht für mich, etwas dunkler und nussiger als der gehypte Velvet Teddy, der ein Matte Finish besitzt.
Der Unterton ist leicht rötlich, etwas ins Rosenholz gehend. Dies ist genau das an Farbe, was ich brauche, um der Rolle als Wasserleiche zu entgehen.
IST DAS NOCH NUDE?
Ist das überhaupt noch ein NUDE-Lipstick, mag da mancher fragen. Ja, für mich ist das sogar mehr ein Nudeton als mein GAGA2, denn bei mir wirkt er ganz "nudig", natürlich, fügt sich ein wie ungeschminkt – nur eben besser. Ohne Lippenstift macht mein kleines schmales Mündchen nicht viel her. Daher gehe ich eigentlich nie "unbekleidet", also mit echten Nudelips.
EIN FREUND FÜR ALLE FÄLLE
Mein MIDIMAUVE ist ein treuer Gefährte für jede Gelegenheit, bei der mein Mund kein expressives Statement wie durch meine geliebten dunklen Vamp-Varianten oder meinen zahlreichen knallroten Lipsticks setzen soll. Ein Lippenstift, der einfach nur schön ist – ohne sich in den Vordergrund zu drängen. Mit Midimauve wirkt man als Gesamtbild, er verschönert ohne selbst die Hauptrolle spielen zu wollen. Daher ist er für mich der PERFEKTE NUDETON.

AUFTRAG, TRAGEKOMFORT & HALTBARKEIT
Der MIDIMAUVE ihat, wie bereits erwähnt, ein Lustre-Finish, d.h. er ist leicht sheer und mit sanftem Glanz. Sein Auftrag ist angenehm gleichmäßig und cremig.  Er macht nicht so ein trockenes Gefühl wie die matten MACs. Die Haltbarkeit ohne Essen und Trinken ist recht gut, bei einer Mahlzeit verflüchtigt sich der Lippenstift recht schnell, aber angenehm gleichmäßig.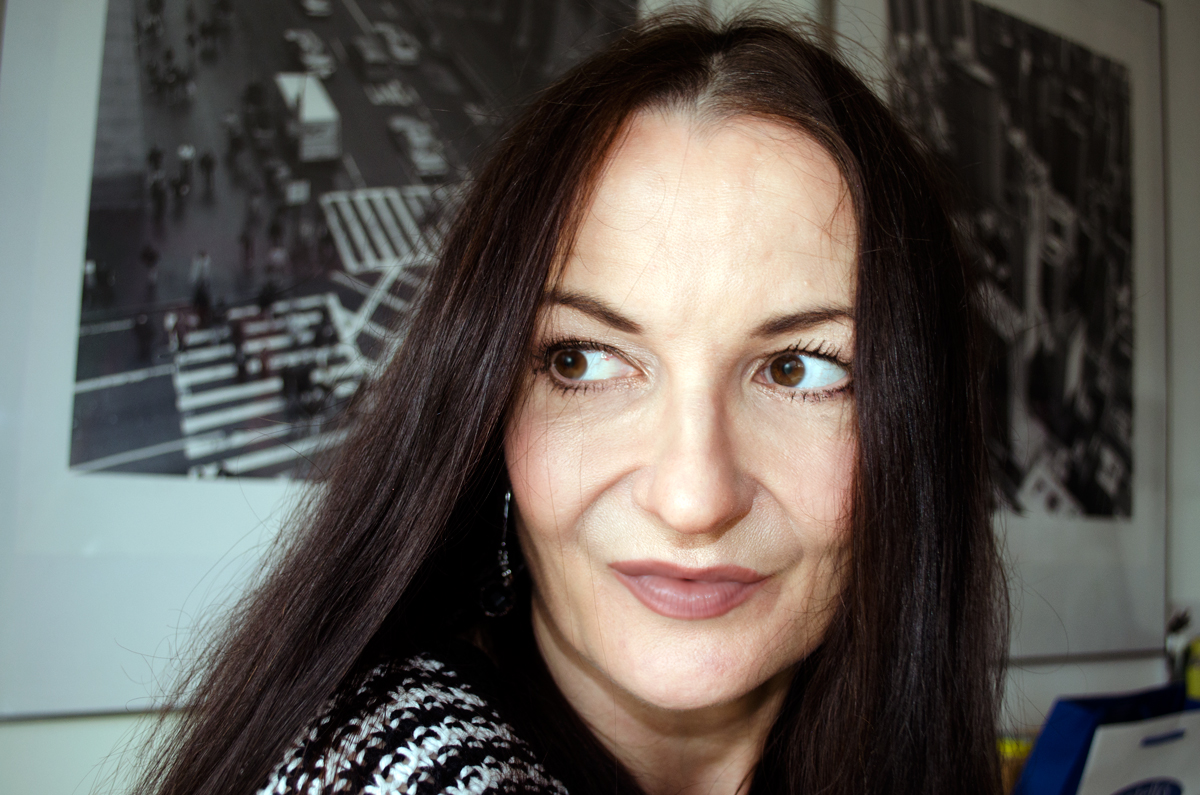 Der MAC MIDIMAUVE erhaltet ihr z.B. bei DOUGLAS für 20,50 €* (Rabatte und Goodies gibt's natürlich auch). Die aktuellen Douglas-Angebote findet ihr immer → HIER, auf meiner Goodie-Seite). Auch bei LUDWIG BECK* findet man immer fast alle MAC Standardfarben vorrätig und dazu viele LIMITED EDITIONS.
BLOGPARADE | ZEIGE UNS DEINEN NUDE-LIEBLING
Alle Blogger unter euch rufe ich auf, uns in einem Beitrag auf eurem Blog euren liebsten NUDE LIPPENSTIFT zu zeigen. Ganz egal, ob es einer aus der Drogerie für 1,99 € ist oder ein TOM FORD für über 40,00 €. Was ist dein Lieblingsbegleiter auf den Lippen im Alltag in einem nudigen Ton?
Ich bin super gespannt auf eure Beiträge! Am Ende der Aktion werde ich einen schönen Post machen, bei dem ich noch einmal gesondert auf alle eure Beiträge verlinke. Von den schönsten binde ich Screenshots ein und kommentiere, was mir daran besonders gefallen hat.
WIE ES GEHT…
Checkliste:
Berichte über deinen Nude-Liebling, mache ein paar hübsche Bilder und mindestens je ein Swatch- und Tragebild (nur Lippen ist auch ok!).

Bitte gebe in deinem Beitrag stylepeacock als Gastgeber der Blogparade an und verlinke auf meinen Blogparaden-Beitrag:
https://stylepeacock.com/blogparade-mein-allerliebster-nude-lippenstift
Zeit ist bis zum 30.04. , aber natürlich machen es auch einige zeitnahe Beiträge aufregender.
Wenn dein Beitrag online ist, kommentiere hier in meinem Beitrag der Blogparade  und verlinke im Kommentar deinen Beitrag, so dass alle darauf gehen können. Ich füge hier dann im Beitrag eine Liste an, in die ich beständig die Beiträge eintrage, so dass man alle Posts schnell finden kann.

Am Ende der Aktion schreibe ich noch einen Beitrag über die Blogparade, verlinke nochmals alle Teilnehmer in einer übersichtlichen Liste und weise auf einige besonders schöne Beiträge ausführlicher und mit Screenshot hin.
Blogger, wie auch alle anderen Leser, können dann einen Blogspaziergang machen und sich inspirieren lassen, was es bei anderen für geliebte Nudetöne gibt. Hinterlasst auch bei den anderen Kommentare, sagt, welche Varianten euch besonders gefallen – oder eben auch warum ein Ton nichts für euch ist.
Wie gefällt euch mein Nude-Liebling, der MAC Midimauve? Was ist euer Favorit?
Ich freue mich über viele Kommentare und über weitere Beiträge zum Thema:
"Mein allerliebster Nude-Lippenstift!"
Ich bin gespannt! Natürlich freue ich mich auch auf alle anderen Kommentare zum Beitrag und zu meinem Midimauve! Verratet mir, was euer liebster Nude-Lipstick ist.
Euer stylepeacock
Chris
PS: Bei Clinique* gibt's übrigens derzeit (vermutlich nicht mehr lange) immer noch das Angebot mit den 5 OSTERMINIS. Mehr dazu → HIER in meinem Beitrag zu den Goodies und Rabatten.

DIE BEITRÄGE ZU BLOGPARADE:
Hier stehen eure Links! Interessiert ihr euch für mehr Blogparaden? → HIER findet ihr eine Sammlung von aktuellen Blogparaden aller Art!
User Ratings (

4

Votes)

5.1