REMEMBERING DAVID BOWIE | ONE YEAR AFTER
Am 08.Januar wäre David Bowies Gebrutstag und am 10.01 jährt sich schon wieder sein Todestag. Kaum der Tod eines anderen Künstlers hat eine solche Welle der Trauer, Bestürzung und Anteilnahme hervorgerufen wie der von David Bowie am 10. Januar 2016.


Ich selbst bin kein Bowie-Fan der ersten Stunde. Zu jung für seine frühen Alben, war das erste, mit dem ich richtig in Berührung kam, sein kommerziell erfolgreichstes Werk "Let's Dance" aus dem Jahr 1983. Es ist die Platte, die ich bis heute am wenigstens von allen mag. Das Album war bewusst auf die breite Masse und sehr poppig angelegt, was mein kleines Punkerherz damals nicht berühren konnte.
Viel lieber sind mir da Werke wie "The Man Who Sold the World (1970)", die "Hunky Dory (1971), "Young Americans (1975)", "Heroes (1977)" und natürlich sein großes Comeback Album von 2013 "The Next Day" wie eben sein letztes – und meiner Meinung nach bestens Album "Blackstar".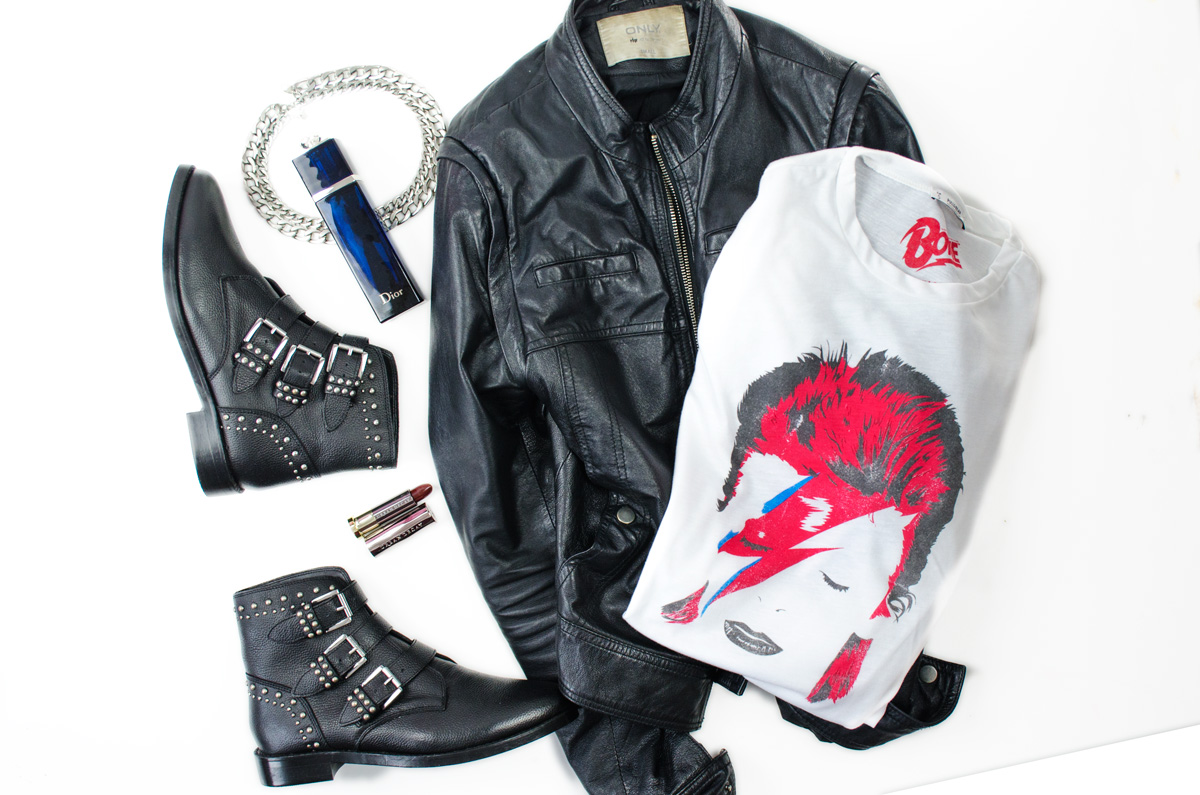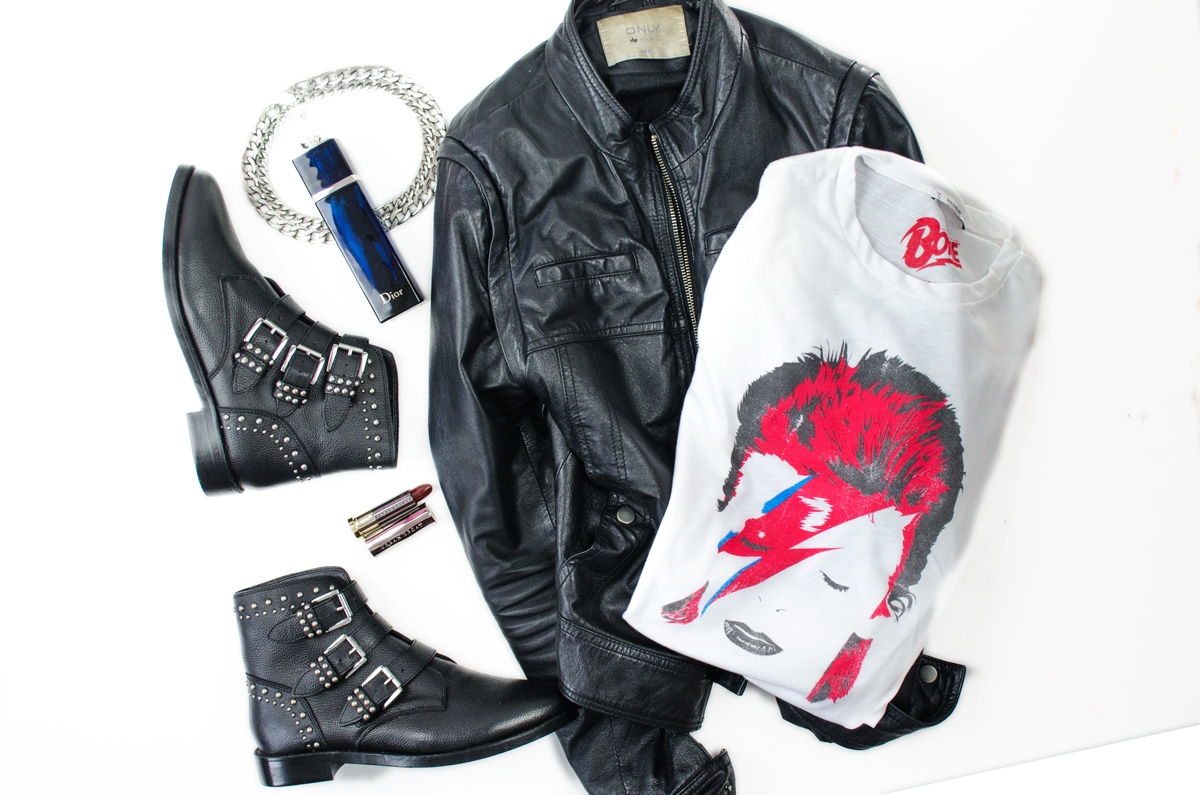 BOWIE IN BERLIN | DAMALS & HEUTE
Ab 1976 lebte David Bowie in Berlin, doch was viele nicht wussten, bereits sehr bald als alleinerziehender Vater, nachdem er sich von der Mutter seines Sohn getrennt hatte.
2014 kehrte Bowie dann quasi noch einmal in die "Welthauptstadt des Heroins", wie Berlin nannte, zurück. Nicht persönlich, aber im Rahmen der großen Wanderausstellung über sein Lebenswerk – und ich bin sehr froh, dort gewesen zu sein. Es war ein unvergessliches Erlebnis.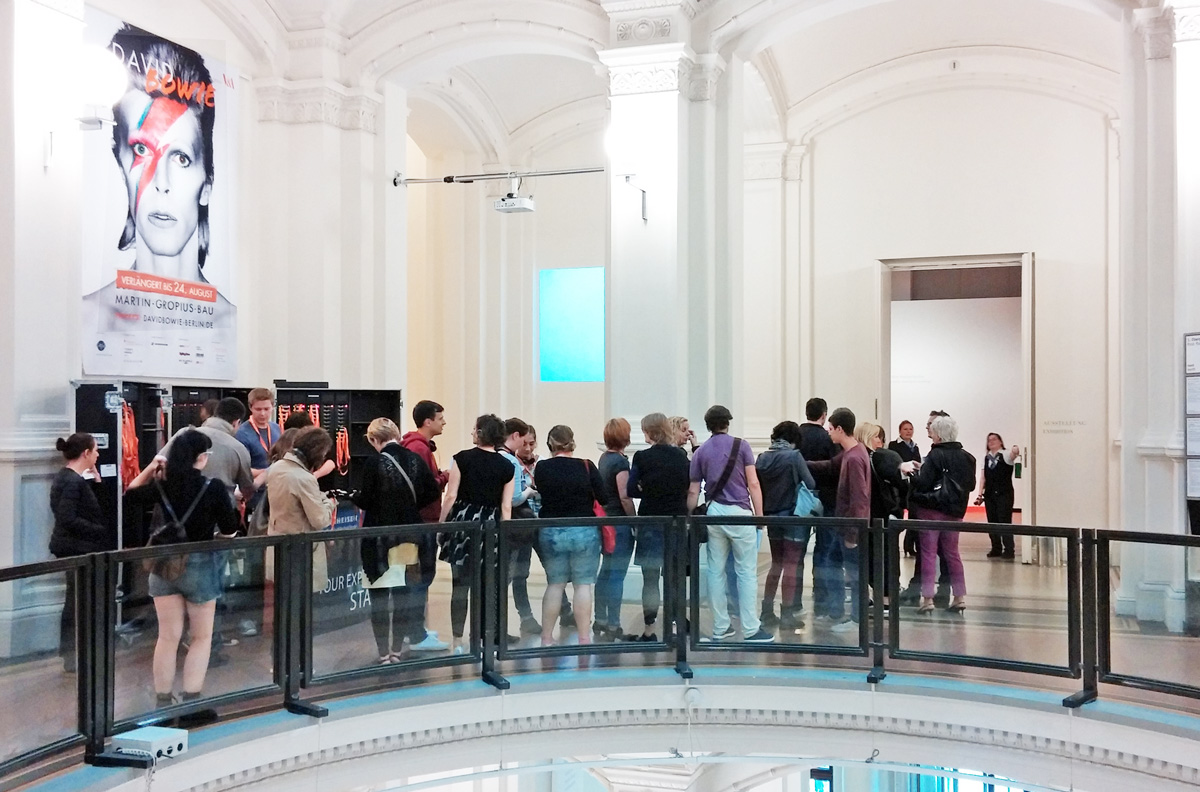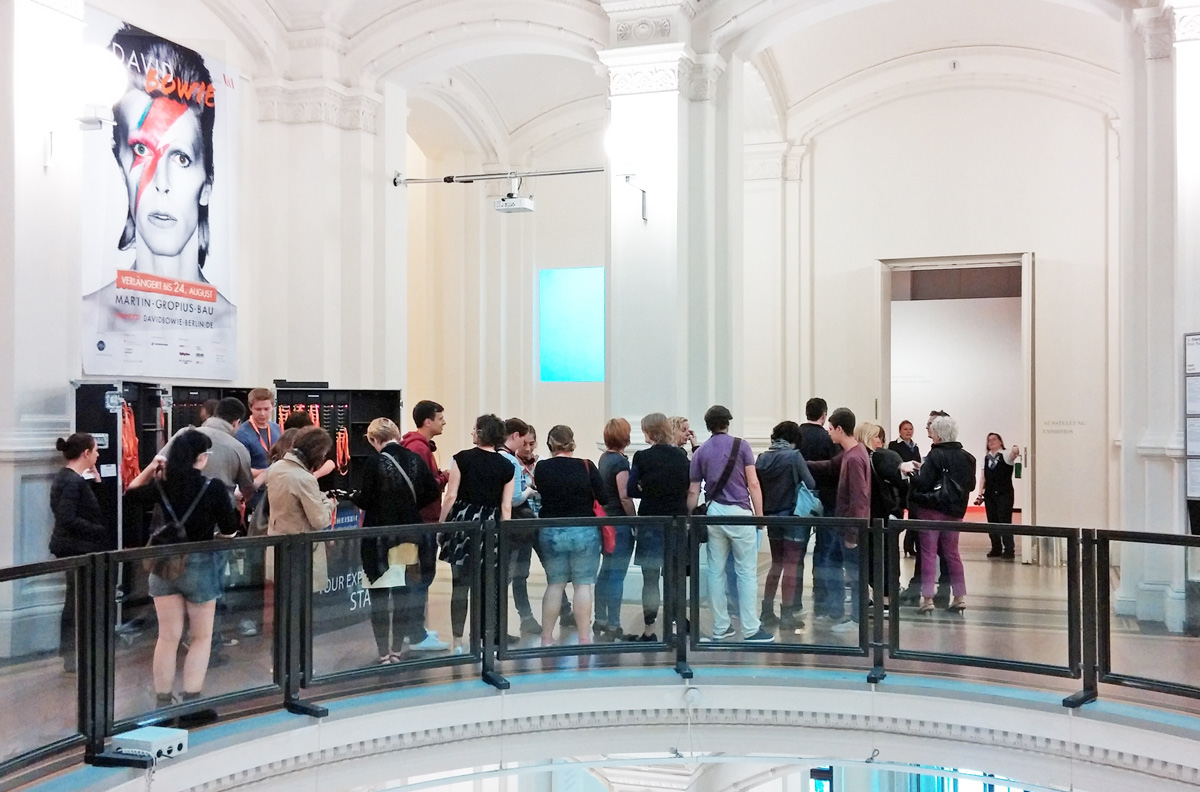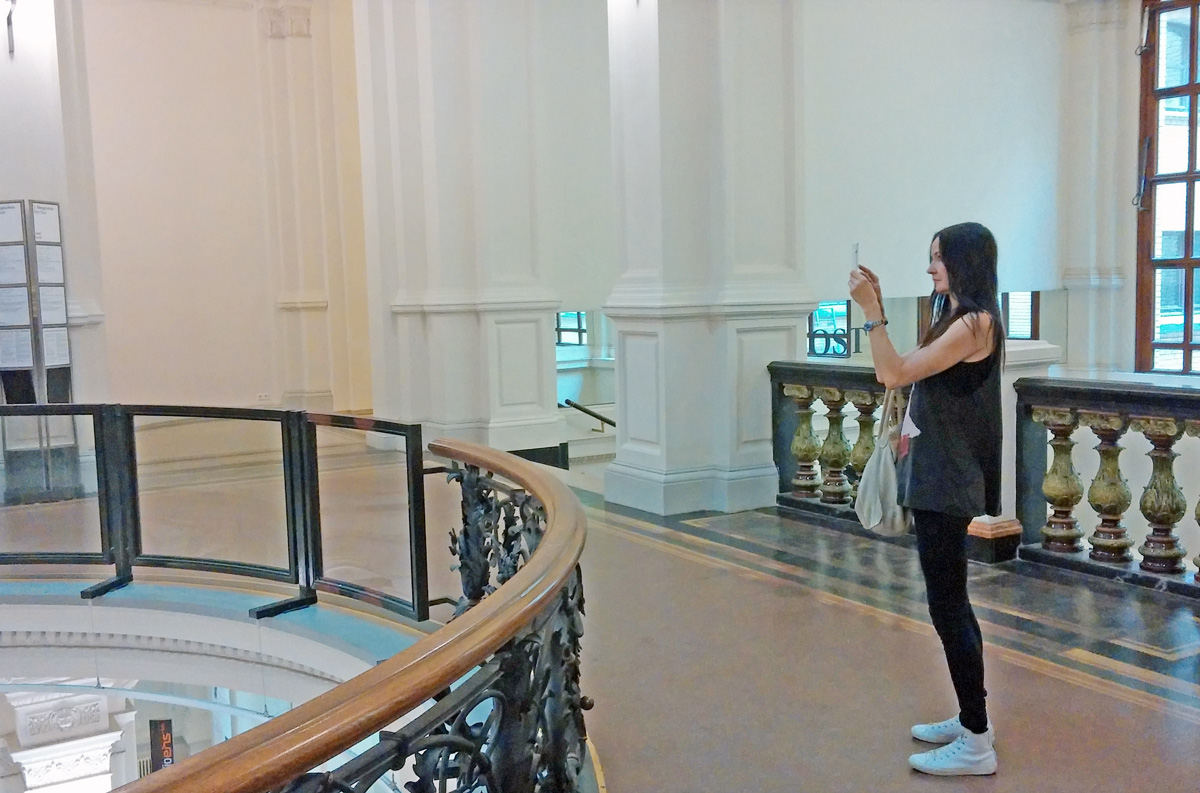 Durch die Ausstellung habe ich einen richtig tollen Eindruck von dem verschiedenen Schaffensphasen und dem Leben von David Bowie bekommen. In meinem Beitrag "IMPRESSIONS OF A BEARDED CITY | TRIP TO BERLIN" von 2014 gibt es noch ein bisschen mehr von meinem Berlin-Trip im August 2014 zu sehen. Heute habe ich ein paar Fakten über David Bowie für euch, die ihr vielleicht noch nicht kennt:
11 FACTS ABOUT DAVID R. JONES AKA DAVID BOWIE
David Robert Jones änderte seinen Namen in "David Bowie", um einer Verwechslung mit Davy Jones, dem Sänger der damals sehr populären Band "The Monkees" zu entgehen. Er nannte sich nach dem amerikanischen Pionier Bowie, Namensgeber des Bowie-Messers.
In seiner Berliner Zeit lebte Bowie zunächst bei Edgar Froese von Tangerine Dream, wo er einen klaren Entzug von den harten Drogen machte. Später bewohnte er eine 7-Zimmer Altbauwohnung in Schöneberg. Zunächst lebte Bowie mit dem Punk-Rocker Iggy Pop zusammen, der wohl aber Bowie immer den Kühlschrank leer futterte. So bestand Bowie darauf, dass Iggy sich eine eigene Wohnung im gleichen Haus nahm.
Nach einer 10jährigen freien Ehe mit wohl heftigen Orgien und vielen Affären erfolgte die Scheidung von seiner ersten Frau Angela. 1980 erhielt David Bowie das alleinige Sorgerecht für seinen Sohn Duncan Zowie Haywood Jones. Bowie ließ seinen Sohn

wählen, ob er lieber "Zowie Bowie" oder "Duncan Jones" heißen möchte. Er entschied sich für die bürgerliche Variante. Heute kenne wir ihn unter diesem Namen als bekannten Regissuer, u.a. "Moon", World of Warcraft".

Seine Ex-Angela Barnett befand sich gerade als Kandidatin im Container des britischen Promi Big Brother als sie die Nachricht vom Tod Bowie erhielt. Sie blieb in der Show.
Bowies 10 Jahre älterer Halbruder Terry, war derjenige, der neben Bowies Vater, ihm die Welt des Rock'n'Roll zugänglich machte. Er nahm den jungen David schon als früh mit auf Konzerte und ermutigte ihn Musik zu machen. Terry litt unter Schizophrenie und beging 1985 Selbstmord.
Bowie war nicht nur ein begnadeter Musiker und begabter Schauspieler, er malte auch selbst und war ein bedeutender Kunstsammler. 2016 wurde bei Sotheby's ein Teil seiner Kunstsammlung, über 400 Werke, auch millionenschwere Gemälde von Größen wie Basquiat, (auch einer meiner Heroes) versteigert.
Bowie war ein sehr enger Freund von Yoko Ono & John Lennon und wurde nach der Ermordung Lennons 1980, laut Yoko Ono, eine Art Vaterfigur für Lennons Sohn Sean.
Seine zweite Ehe mit dem Supermodel Iman gilt als außerordentlich glücklich. Für Bowie war es Liebe auf den ersten Blick – für Iman nicht. Bowie soll den künftigen Kindern bereits in der Nacht des Kennenlernens Namen gegeben haben. Beide brachten ein Kind aus erster Ehe mit in die Beziehung ein (Duncan war bereits 21, Imans's Tochter Zulekha 15). Verkuppelt wurden sie durch ihren Friseur, der das erste Date arrangierte.
Sieben Jahre versuchten Bowie und Iman vergeblich Nachwuchs zu bekommen, auch mit künstlicher Befruchtung. Mit 45 wurde das ehemalige Supermodel dann doch noch spontan schwanger und ihre Tochter Alexandria Zahra, genannt Lexi, kam Jahr 2000 zur Welt. Bowie hat dies als den Moment bezeichnet, der sein Leben komplett veränderte.
Bowie hat die Geburt seines Enkels Stenton David Jones nicht mehr erlebt, wusste aber seit Weihnachten 2015, dass er Opa wird. Duncan Jones Rodene Ehefrau erkrankte kurz vor ihrer Hochzeit 2012 an Brustkrebs und wurde geheilt. Aus Solidarität mit seiner Frau rasierte sich Duncan mit Beginn der Chemotherapie auch den Kopf. Das Paar ließ vor der Behandlung Embryonen einfrieren, damit sie nach der Therapie und Genesung Kinder haben können. Im Juni 2016 dann brachte Rodene ihr erstens Kind – und somit das erste Enkelkind von David Bowie – zur Welt
Es gibt kein Grab, da David Bowie keine Pilgerstätte wollte. Laut Gerüchten  wurde Bowies Asche im Rahmen des "Burning man Festivals" in der Wüste von Nevada verstreut, was Duncan Jones als "geschmacklose Lüge" dementiert. Bowies Wunsch war es wohl, seine Asche auf Bali verstreuen zu lassen. Die Familie wird wissen, was tatsächlich geschehen ist.
MORE ABOUT DAVID BOWIE
Da ich einem echten Seelenverwandten Bowies sehr nahe stand, habe ich im Laufe der letzten Jahre so einiges an Literatur zum Thema ausfindig gemacht und verschenkt. Hier einige spannende Bücher & Magazine sowie ein Überblick über das musikalische Werk des großen David Bowie.
BÜCHER & MAGAZINE ÜBER BOWIE
CD & DVD | MUSIK, TOUREN & FILME
EIN VORBEREITETER & DOCH UNERWARTETER TOD
David Bowie ist es gelungen, bis zuletzt seine Leberkrebs-Erkrankung geheim zu halten. Daher waren wirklich alle – außer seiner Familie und einer Handvoll Leute, die bis zuletzt mit ihm gearbeitet hatte – von seinem Tod am 10. Januar 2016 komplett überrascht. Nur einen Monat vorher noch merkten ihm die Leute bei seinem letzten öffentlichen Auftritt zur Premiere seines ersten eigenen Musicals "Lazarus" am Broadway seine schwere Erkrankung nicht an.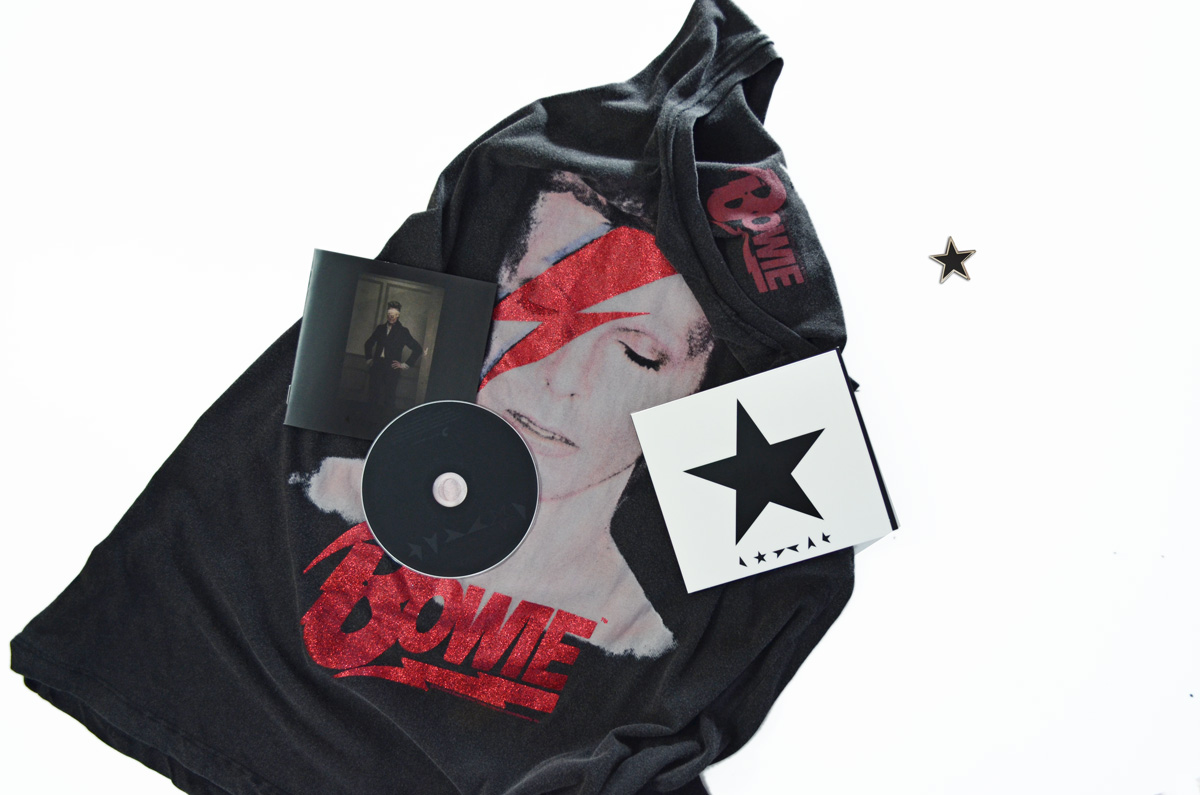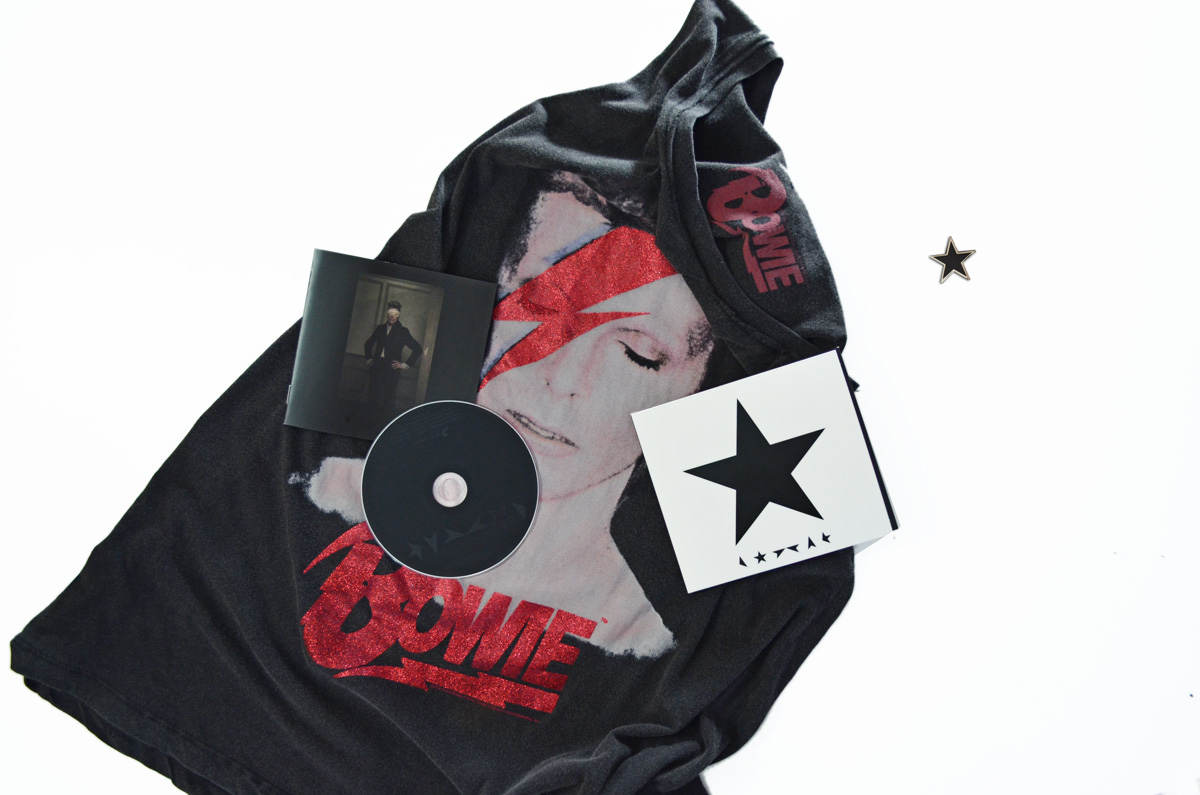 Bereits seit einigen Monaten vor seinem Tod wusste Bowie, dass der Kampf aussichtslos war und stürzte sich in die Arbeit, um sein letztes Album BLACKSTAR, meiner Ansicht nach sein bestes, noch fertig zu stellen.
Zwei Tage nach seinem 69. Geburtstag und dem Erscheinen von BLACKSTAR starb Bowie im Kreis seiner Familie in seinem Penthouse in Manhattan.
Ich hoffe, mein kleiner "Fan-Ausflug" in die Welt eines der großen kreativen Genies unserer Zeit hat euch ein wenig Freude bereitet und vielleicht auch ein paar neue Erkenntnisse eingebracht. Hat David Bowie in eurem Leben je eine Rolle gespielt oder tut er es vielleicht noch? Habt ihr seine Musik durch seinen Tod vielleicht sogar neu entdeckt?
Ich freue mich auf eure Kommentare und Meinungen!
Euer stylepeacock
Chris
beinhaltet Affiliatelinks über amazon*